They say what's old is new again, and in this case, it's not just your great aunt's vintage handbag making a comeback. Buckle up, folks! We're about to take a trip down memory lane with 15 "Boomer" brands that, surprise, surprise, the tech-savvy, trend-setting Millennials and Gen Z can't get enough of.
They might be busy spearheading the digital revolution, but these youngsters know how to appreciate some good old nostalgia. So, put away your assumptions about out-of-touch brands, and let's dive into this unexpected love affair between yesterday's classics and today's trendsetters.
15 "Boomer" Brands That Millennials and Gen Z Secretly Adore—Yep, They're Still Killing It!
Coca Cola
Bless your cotton socks, Coca-Cola. Who would have thought this sugary, fizzy beverage, a relic of the boomer generation, would still be fizzing its way into the hearts of the notoriously hard-to-please Gen Z and Millennials? The iconic red-and-white logo is a universal language, a symbol of refreshment that transcends generations.
Despite the wellness wave, when it comes to soda, we're all still just kids begging for a Coke at the family BBQ. Boomers, Millennials, Gen Z – we're all bound by the universal love of that classic Coke fizz.
Levi's
Guess what? Our denim-clad bad boys, Levi's, are still rockin' like it's 1853. Those iconic blue jeans have managed to charm not just our Boomer buddies but also stole the hearts of hip and trendy Millennials and Gen Zers.
The desire to have a killer pair of jeans that can survive wilderness adventures and urban brambles transcends age. Long live the Levi's legacy!
Nike
Now, let's take a trip down Swoosh Avenue, shall we? The veteran sneakerhead and activewear behemoth Nike has maintained its cool factor across generations. You might think the younglings would be all about digitally-born, hype beast brands.
But nope, they're still lacing up those classic Air Force 1s and sporting Nike's athleisure wear from head to toe. The iconic swoosh logo has a timeless charm that has snagged millennials and Gen Z in their tracks.
Sony
Let's admit it: who isn't charmed by the ageless allure of Sony? Sony has remained relevant and adored, from their iconic Walkman that turned heads in the '80s to the PlayStation consoles that have had us glued to our screens for decades. The brand has seamlessly transitioned through the generations, dishing out tech marvels that marry innovation with nostalgia.
So don't let the vintage vibe fool you. Sony has got its pulse on millennials and Gen Z, proving that old dogs can learn new tricks and entertain us.
McDonald's
McDonald's, our beloved arches of golden goodness, isn't just a mecca for late-night cravings or a pivotal pitstop on road trips. Millennials and Gen Z-ers, too, are 'lovin' it.' Despite a world brimming with kale smoothies and quinoa salads, these generational cohorts can't resist the siren song of a Big Mac or the hypnosis of a perfectly spiraled McFlurry.
So, let's hear it for Mickey D's, proving that some classics never go out of style. It's comfort food, fast-paced living, and a nostalgic icon all wrapped into one.
Harley Davidson
Let's rev those engines because Harley-Davidson is no longer a boomer, darling. Millennials and Gen Z have a secret love affair with good old American steel and the freedom of the open road. Yes, you heard it right: kids these days are swapping their electric scooters for something with a little more horsepower and a lot more legacy.
Harley Davidson – a symbol of rebellious spirit, has somehow managed to resonate with younger demographics, proving that the iconic rumble of a Harley can bridge generational gaps better than any family therapist.
Rolex
Rolex, the emblem of timeless luxury, isn't just for your grandpa anymore. These timepieces are ticking their way into the younger generation's hearts (and onto the wrists). Sure, Rolex is a boomer brand, but its reputation for quality, precision, and style makes it irresistible to discerning Millennials and Gen Zers.
Who knew that the ultimate symbol of 'making it' would resonate with both the boardroom veterans and the start-up hotshots?
Apple
Look who's still the apple of our eye! Despite being around since the groovy '70s, Apple hasn't lost its mojo among Millennials and Gen Z. This tech titan continues to reinvent the wheel, keeping us hooked with its sleek designs and innovative tech.
Whether it's the latest iPhone or the chic AirPods, Apple has a knack for making us empty our wallets faster than you can say, "Siri, where's the nearest Apple Store?" So yes, dear Boomers, your beloved brand is still killing it, and we're proudly carrying the torch.
Starbucks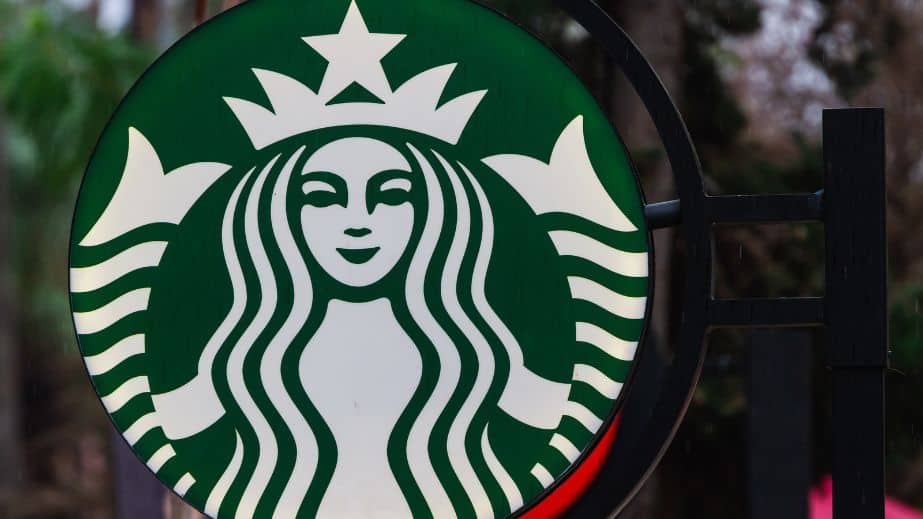 I bet you didn't see this coming, but yes, Starbucks is still brewing strong amongst the millennials and Gen Z. Despite the temptation of trendy, Instagram-friendly, cold-pressed juice bars, and artisan coffee shops popping up in every corner, our tech-savvy younglings are still smitten by the charm of the reasonable ol' green mermaid.
Maybe it's the comforting familiarity, the universal free Wi-Fi, or the secret menu that's not so secret anymore. Starbucks remains a beloved 'boomer' brand in the world of avocado toast and Bitcoin.
LEGO
Let's face it: Lego – those colorful, irresistible bricks – have an ageless appeal. Despite the digital world's allure, this classic brand somehow manages to pull the younger generations away from their screens and into a world where creativity reigns supreme.
Some may call it nostalgic (millennials, we're looking at you), and others find it just plain fun, but there's no denying Lego's enduring relevance. So yes, Gen Z and millennials, we see you secretly nurturing your architectural dreams, one Lego brick at a time!
Converse
Converse, the no-frills, all-style sneaker that has charmed generations, has sneakily tiptoed its way into Millennials and Gen Z's hearts. These shoes prove that vintage is cool and simplicity is timeless as they continue to kick it on the streets—slipped on by those who appreciate classic, understated style.
Don't be deceived by their age. These sneakers have learned to converse fluently with the language of youth!
Pepsi
Break out the blue cans because Pepsi is still rocking the game, folks! Sure, we love our niche craft sodas and exotic energy drinks, but something about the familiar fizz of Pepsi keeps us coming back.
Maybe the nostalgia of sipping it at summer barbecues or the refreshingly bold flavor pairs perfectly with just about anything. Whatever the cause, Pepsi has managed to sidestep the generational gap and secure a spot in the coolers of both millennials and Gen Z.
Heinz
They say ketchup is a timeless classic, the Dolce & Gabbana of condiments, if you will. And this game's "Cristiano Ronaldo" is none other than Heinz. Despite the influx of artisanal vegan, non-GMO, small-batch ketchup, our millennial, and Gen Z foodies can't help but reach for that unmistakable Heinz bottle every time.
Its rich, tangy flavor is like a nostalgic trip to big family BBQs and late-night diner runs. And let's be honest, who can resist the peculiar joy of smacking that 57 on the bottle to get the ketchup flowing? It's the small, saucy pleasures of life, right?
Dolce and Gabbana
Oh, Dolce and Gabbana, how do you do it? In an era where the fashion police are primarily millennials and Gen Z, this legacy brand continues to strut its stuff on the catwalk of relevancy. Contrary to what one might expect, our younger fashionistas are not just obsessed with emerging indie labels.
There's something irresistibly tantalizing about D&G's bold patterns, audacious colors, and a dash of Italian sass that has our younger generation unapologetically saying, "Take my money!"
Gucci
Gucci? More like "Good-chi!" Yup, you heard it right, folks. Gucci, a brand that has styled our grandparents with finesse, has found its way into the younger generation's hearts (and closets). Their snazzy loafers and signature monogram bags are not just a hit among the hip-hop elite but also among Gen Z and millennial fashionistas.
The brand, with a centennial legacy, has somehow managed to stay fresh, appealing, and relevant. A classic case of old is gold, wouldn't you say? Gucci seems to be nailing the art of multigenerational fashion, making it a beloved 'Boomer' brand that's still killing it!
20 Boomer Opinions That Millennials Secretly Agree With
Welcome, dear reader, to an unexpected journey of agreement across the generational divide. You may find it hard to believe, but unbeknownst to many of us, there exists a secret society of millennials who find themselves nodding in agreement with—wait for it—boomer opinions. Those tech-obsessed social media gurus are clandestinely siding with their parents and grandparents on several issues.
20 Boomer Opinions That Millennials Secretly Agree With
The 13 Best Calming Dog Beds of 2023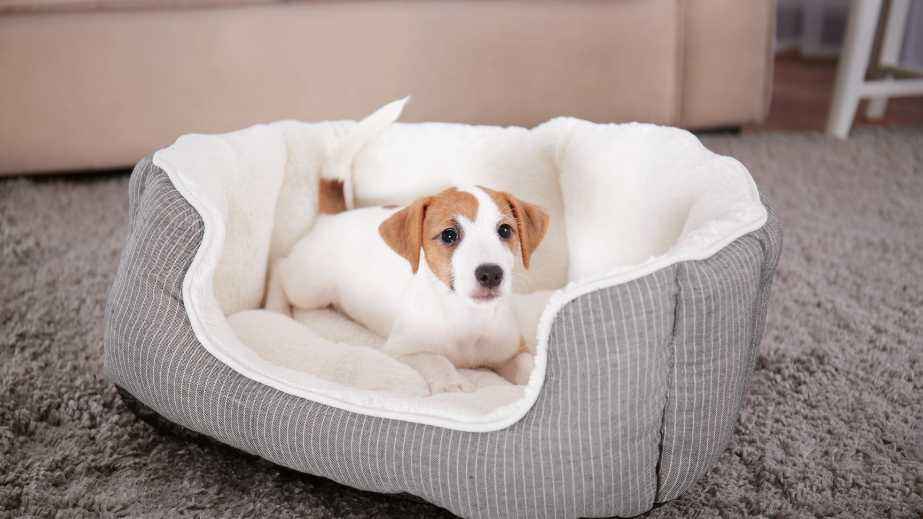 Dogs are usually very happy creatures; however, they can have their anxieties. Dogs might have anxieties about being alone or being left in a particular place or situation; otherwise, many dogs might be anxious because of changes to their routine. And there is no better way to treat this than to help them feel safe and secure by getting them the best calming dog bed.
The 13 Best Calming Dog Beds of 2023
20 Unexpected Things Boomers Secretly Adore About Younger Generations (And Won't Admit It)
Welcome, dear reader, to a delightful roller-coaster of hidden admiration! As the generation gap saga continues, we often find ourselves amidst a love-hate relationship between Boomers and their sprightly successors. Yet, beyond the stereotypical grumbles about "those youngsters" lurks an unspoken, secret admiration.
20 Unexpected Things Boomers Secretly Adore About Younger Generations (And Won't Admit It)
Turns Out Boomers Weren't Completely Lost After All! Here's a Cheeky List of 20 Things They Surprisingly Got Right
Let's give it up for our favorite generation to poke fun at—the Baby Boomers! Sure, they may still struggle to differentiate between a tweet and TikTok, and yes, they might consider avocado toast a culinary abomination. Still, they weren't as off-track as we love to suggest.
Turns Out Boomers Weren't Completely Lost After All! Here's a Cheeky List of 20 Things They Surprisingly Got Right
16 Tragically Gross Foods Only Baby Boomers Still Eat
Ah, the nostalgia of childhood treats and family recipes passed down through generations. While Millennials have their food trends, let's not forget the indelible impact of the Baby Boomer generation on American culinary history.