Ladies and gentlemen, lend me your ears (just for a moment, I promise). We're about to dive into a hazardous and hilarious topic, a veritable verbal minefield. We're talking about things you should NEVER (yes, I mean it, NEVER) utter to a woman.
Let's face it, we've all been there, that moment when your words escape faster than your brain can hit the brakes, and the consequences… well, they're rarely pretty. So buckle up and prepare for a ride through the 15 phrases that could turn even the most serene woman into a roaring tempest. Trust me; you won't like the aftermath if you dare to utter these words!
Is There a Tiny Bun in the Oven?
Okay, fellas, listen up! Number one on the list of phrases to absolutely avoid is the notorious "Is there a tiny bun in the oven?" Seems harmless, right? Wrong! Leave the baby predictions out of your conversational repertoire unless you're a certified obstetrician or a psychic medium. This ill-timed question is not only presumptuous but also potentially embarrassing.
Besides, there are better ways to compliment a woman's figure or inquire about her life plans without suggesting she might be pregnant. Remember, if she wants you to know, she'll tell you. Until then, keep your buns and ovens to yourself!
Still No Tiny Humans, or When?
Still on the list of 'no-gos' is the dangerously deceptive phrase "Still no tiny humans, or when?" Dabbling in a woman's motherhood status is like walking into a room filled with laser tripwires – you don't do it.
Remember, not every woman is in a hurry to attend play dates or change diapers; some may be grappling with personal issues like infertility. So next time your curiosity pokes you, jam it back in its box, seal it with duct tape, and toss it into the sea of forgotten questions. Trust me; you'll be doing yourself a favor.
Is It "That" Time of the Month, or Are We Just Experiencing a Case of Monthly Madness?
Oh, the infamous "Is it that time of the month?" line! It's as if the moment a woman exhibits any hint of emotion (other than joy, of course), she is immediately subjected to this eyebrow-raising conjecture. News flash, folks: women are multi-dimensional beings with many emotions, not just monthly mood-swing-driven automatons!
Let's get this straight, attributing a woman's feelings or behavior to her menstrual cycle isn't just reductive; it's downright disrespectful. By all means, offer chocolate or a sympathetic ear, but save the hormonal detective work for medical professionals.
You Have a Bit of a Weary/Sickly Vibe Going On There
Well, brace yourselves for this one, folks. If you're even remotely considering uttering, "You have a bit of a weary/sickly vibe going on there," to a woman, you might as well be signing up for a one-way ticket to the doghouse. This little gem is about as welcome as a skunk at a garden party.
Regardless of your intentions, this phrase can easily be misconstrued as you saying she looks tired, worn out, or ill. Keeping this one to yourself is best, even if you mean it as a concerned observation. Trust me; your foot doesn't taste as good as you think it does.
Think Twice Before Wearing That, Unless You Want the Fashion Police to Issue a Citation!
Watch out, fellas! Remember that you're treading dangerous waters here before criticizing a woman's outfit. You might think you're helping her dodge a faux pas, but let me paint the real picture for you. Each piece she wears reflects her mood, style, and personality.
So, when you casually throw in, "Are you really going to wear that?" you're essentially questioning her individuality and taste. You might as well call the fashion police on yourself because, my friend, you just committed a crime against her fashion sovereignty. Proceed with caution; the consequences can be dire!
Don't Paint Your Face Like a Picasso! Less Is More When It Comes to Makeup, Darling
Oh, Picasso! He is a genius in the realm of abstract art, but would you really want your face to be his canvas? While makeup is a fantastic tool for self-expression and enhancing natural beauty, there's a fine line between a subtle glow-up and looking like a contestant on RuPaul's Drag Race. Less, darling, is indeed more when it comes to your makeup.
A dash of mascara here, a dab of blush there, maybe a swipe of lipstick for that extra pop—it's all about enhancing, not concealing, or, heaven forbid, creating a Cubist version of your face. Remember, you're only free to tell her all this when you have a backup place to run to. Enjoy!
Are You Sure You Want To Eat That?
"Are you sure you want to eat that?" – yeesh, tread lightly, friend. This comment can cause unrest faster than a kid in a candy store. While your intentions might be as pure as freshly driven snow, this question can ring alarm bells.
It's often interpreted as a diet critique or a hint about her weight. And trust me; you don't want to go there. Isn't it she who should decide what to eat and what not to? So, unless she's about to ingest something potentially lethal, it's probably best to keep your culinary advice to yourself.
Smile! It's an Instant Upgrade to Your Appearance
Listen up, gentlemen, and consider this your public service announcement for the day. This is not a compliment. It's more of an unsolicited advice column coming out of your mouth, and trust me, it's as welcomed as a fly at a barbecue.
Women don't owe the world a constant display of cheer, and their beauty isn't contingent on the curvature of their lips. So, before you decide to go all "smile police," remember that a woman's worth is defined by much more than her facial expression. Let's keep the 'smile advice' to ourselves, shall we?
Consider Yourself Fortunate To Enjoy the Perks of Complimentary Drinks Whenever You Step Out. Luck Seems To Be On Your Side!
Lucky you, it seems the universe has conspired to shower you with the elixir of life, aka free libations, each time your fancy shoes hit the outside world. Let's take a moment to uncork this bubbly topic, shall we? We all know the sweet symphony of hearing the words "Complimentary drinks," especially when it echoes from the lips of a bartender.
But let's remember, gents, not to mistake this divine perk as an invitation to say, "Well, you're lucky you don't have to buy your own drinks!" to a woman. It's a surefire way to find yourself sipping your next round of cocktails in solitude. Trust me, even if luck is on your side, you don't want to test its limits!
You're Crazier Than a Squirrel on a Caffeine High!
Gentlemen, let's have a heart-to-heart. You might think comparing a woman to a squirrel on a caffeine high is a wry quip that will get you a chuckle. But let me tell you; it's a one-way ticket to the doghouse! Although it might seem amusing to you, this phrase insinuates that she is acting irrationally or frantically. It's not only disrespectful but also dismissive.
Instead of dismissing her feelings or thoughts as 'crazy,' try to understand her perspective and communicate effectively. Understanding and respect can quickly turn those 'squirrels' into lovebirds!
It's No Biggie, Really
Never, under any circumstances, should you utter to a woman, "It's no biggie, really." This phrase implies that her feelings, thoughts, or concerns are trivial or unimportant. Women, like everyone else, want their feelings acknowledged and validated.
If she shares something with you, it's because it matters to her. So, instead of brushing it off, lend an ear, show some empathy, and let her know you're there to support her. Besides, who will be the arbitrators of what should or shouldn't be a 'biggie'?
Chill. Your Emotions Are Going Wild!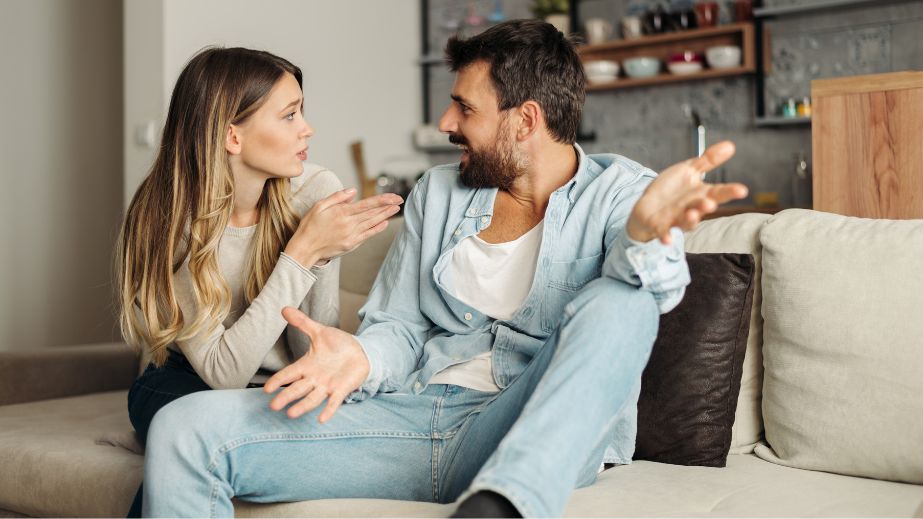 We've all heard it before, or worse, said it before, "Calm down." This phrase should be banished from your vocabulary faster than a speeding bullet. It's like poking a sleeping bear and then asking why the bear's so grumpy. Let's get this straight, emotions are not a women-only exclusive. They're part of the human package, gents included.
So, before you tell a woman she's being emotional, remember that emotions are not weaknesses but a sign of being human. It's always better to offer comfort or understanding rather than a dismissive 'chill.'
Let Me Explain It So You Can Understand… Because I've Got All the Wit and Charm To Make It Crystal Clear!
Perhaps you think when there's a complex subject at hand, it's your knightly duty to jump in and "simplify" things, right? Wrong, sir, wrong! Let me tell you, "Let me explain it so you can understand…" is a phrase you'd best erase from your vocabulary post-haste. It's not just the condescension that grates, oh no.
It's the presumption that your damsel is in distress, waiting for your witty repartee to clarify things. Ladies appreciate a good conversation, not a one-man show like everyone else. So, next time you're tempted to mansplain, remember that knowledge is best served without patronizing.
You're Impressively Intelligent and Articulate – Especially by the Standards of Womankind!
Ah, yes, "You're impressively intelligent and articulate – especially by the standards of womankind!". Now I'll tell you, this one is a real gem. It's the hidden landmine amidst the flower field of compliments. It sounds like a compliment, but wait, there's a catch!
When you say "especially by the standards of womankind," you're implying that, in general, women aren't as intelligent or articulate. It's like saying, "You're a good driver, for a woman." Doesn't sound too flattering now, does it? It's best to leave the gender qualifiers out of your compliments. Trust me; you'll thank me later!
Do you Think You Know It All? Just Ask My Mom – She's Got All the Answers!
The next time you catch yourself on the brink of uttering, "Do you think you know it all? – my mom's got all the answers!" pause. Let's rewind and think this through. Mothers are a fountain of wisdom, but this phrase could easily be mistaken for a snide remark, questioning her intelligence rather than complimenting your mother's wisdom.
If you're keen on staying in her good books (and trust me, you want to), drop this line from your repertoire. Stick to praising her for her insights, and if you want your mother's opinion, ask her first. Remember, a spoonful of respect might save you a bucketful of trouble!
Source: 
Genteman's Gazette – 18 Things to NEVER Say to a Woman!

13 Things Mentally Strong Women Don't Do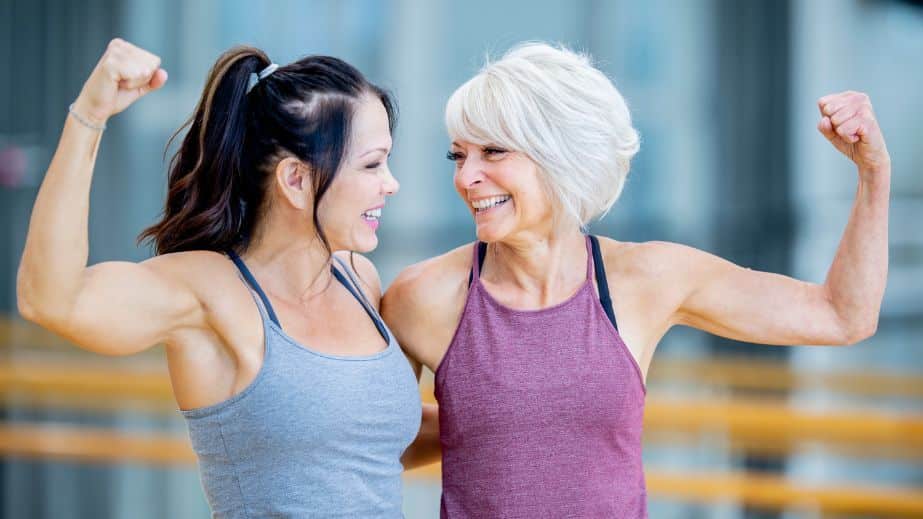 While anyone can nurture strength of mind, women are often predisposed to certain pitfalls, given societal norms and expectations. Here, we explore 15 counterproductive habits that mentally resilient women artfully avoid.
13 Things Mentally Strong Women Don't Do
The 9 Best Travel Backpacks For Women in 2023
To assist you in making an informed purchasing decision, we've compiled all the necessary information and curated a list of the top nine travel backpacks for women. Rest assured, we've got you covered every step of the way on your exciting journey.
The 9 Best Travel Backpacks For Women in 2023
13 Stupid Things Women Do To Men, But Men Can't Do to Them
Regarding relationships, there's a frustrating double standard that often goes unnoticed. Women can do certain things that irk men, but when men do the same, women find themselves powerless to react. Here are thirteen examples of this phenomenon, diving into how women can unknowingly annoy their male partners without consequences.
13 Stupid Things Women Do To Men, But Men Can't Do to Them
20 Things Men Do That Make Women Uncomfortable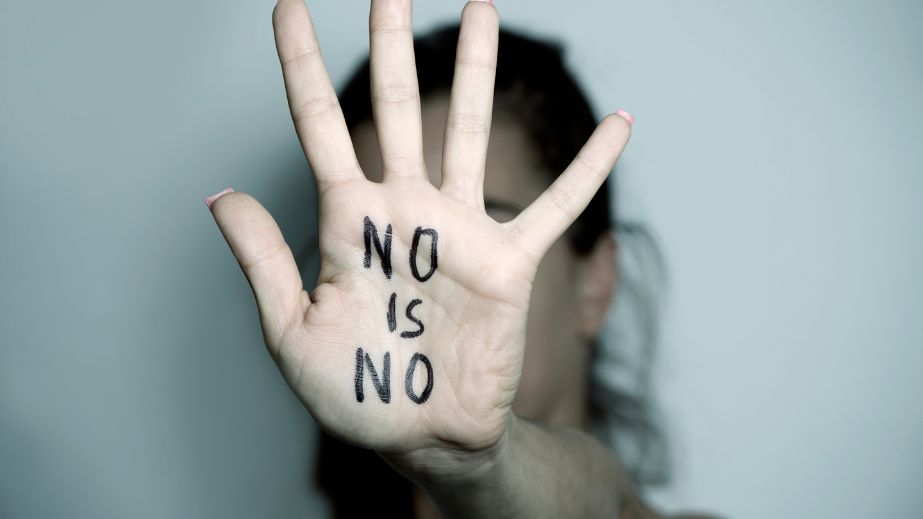 Gentlemen, fasten your seatbelts! We're about to dive into a pool of male behaviors that have women wrinkling their noses faster than finding spoiled milk in their morning coffee. Let's tackle 20 habits that women find as enticing as a wet blanket!
20 Things Men Do That Make Women Uncomfortable
13 Gender Inequality Examples That Show How Women Still Aren't Equal to Men
The fight for gender equality has progressed, but we're not quite there yet! We'll tackle major issues like the pesky wage gap and the scarcity of women in leadership roles. Prepare for an eye-opening journey through the ongoing disparities that are in dire need of our attention!
13 Gender Inequality Examples That Show How Women Still Aren't Equal to Men