There was a time in American society when marriage was essentially final—intractable, incapable of being dissolved. It wasn't until New York state's Married Women's Property Act of 1848 that women even began to be seen as "legal entities," to say nothing of equals to men, at least in the eyes of the law. Through the end of the 19th century, divorce retained a distasteful patina; it was a source of failure, shame, or wrongdoing.
Yet there were parts of the country—such as Indiana, North and South Dakota, and Utah—that had become known as "divorce mills," places a person could safely and discreetly obtain a divorce (in the same manner that today only select states offer protected abortion care). In fact, the rate of divorce in those particular states became such a concern that in 1887 the federal government began to keep statistics on the matter.
Fast-cut to the 21st century and divorce is not only obtainable across the country, but it also has, in large part, shed the veil of secrecy and shame that once enshrouded it. The National Center for Health Statistics found in its most recent data that in 2020, across 45 reporting states and Washington D.C., there were more than 630,000 divorces. That's 2.3 divorces per 1,000 population. And while it is a 116,000-divorce drop from 2019, it would not take a divorce lawyer to puzzle out the pandemic's effect on those numbers.
Where you live may have a lot to do with your odds of getting divorced. Using 5-year estimate data from the Census Bureau's 2021 American Community Survey, Stacker created a list of the 50 metropolitan areas with the highest number of divorced people. The metropolitan areas, all of which had to have more than 50,000 residents to make the list, are ranked by the percentage of their divorced adult population. The adult population is considered 15 years old and over.
Here, the percentage of the adult population that is divorced is listed along with its percentage point difference versus the national average. The percentage of the adult population that is currently separated, married, or widowed also is noted, as are any resulting ties in the data.
Read on to find out if you live in a city with one of the highest divorce rates.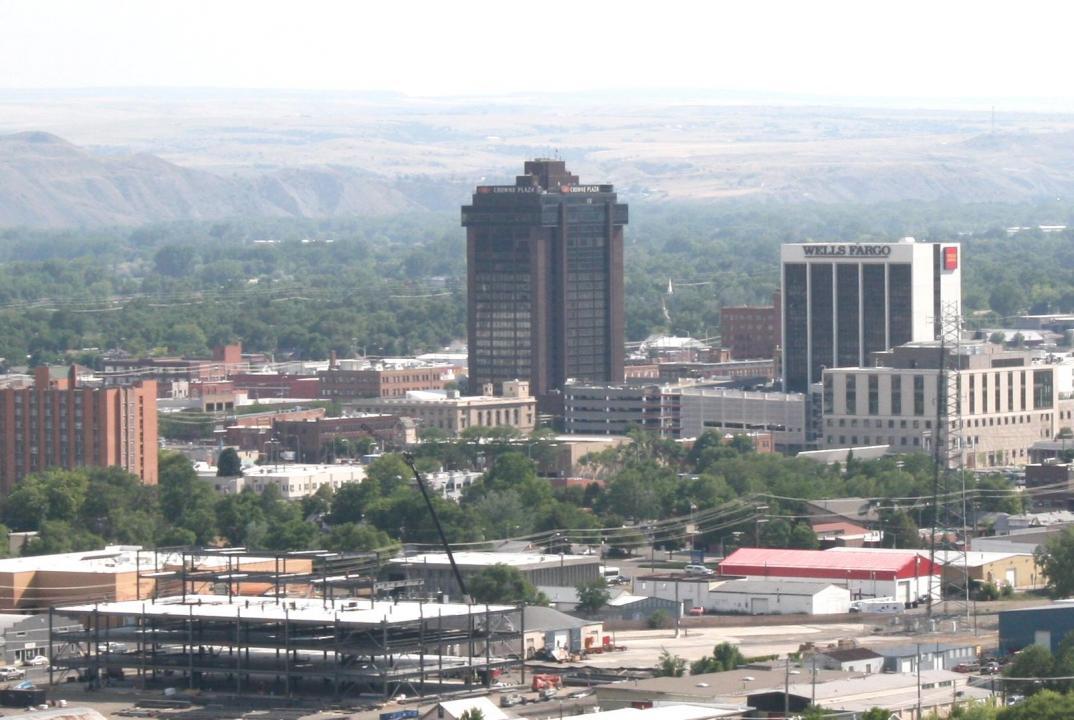 1 / 50 Sara Goth // Wikimedia Commons
#50. Fort Smith, Arkansas-Oklahoma
– Percent currently divorced: 13.6% (2.8 points above national average)
– Currently separated: 2.3% (0.5 points above national average)
– Currently married: 50.8% (2.8 points above national average)
– Currently widowed: 7.1% (1.5 points above national average)
– Percent never married: 26.2% (7.6 points below national average)
– Total adult population estimate: 196,463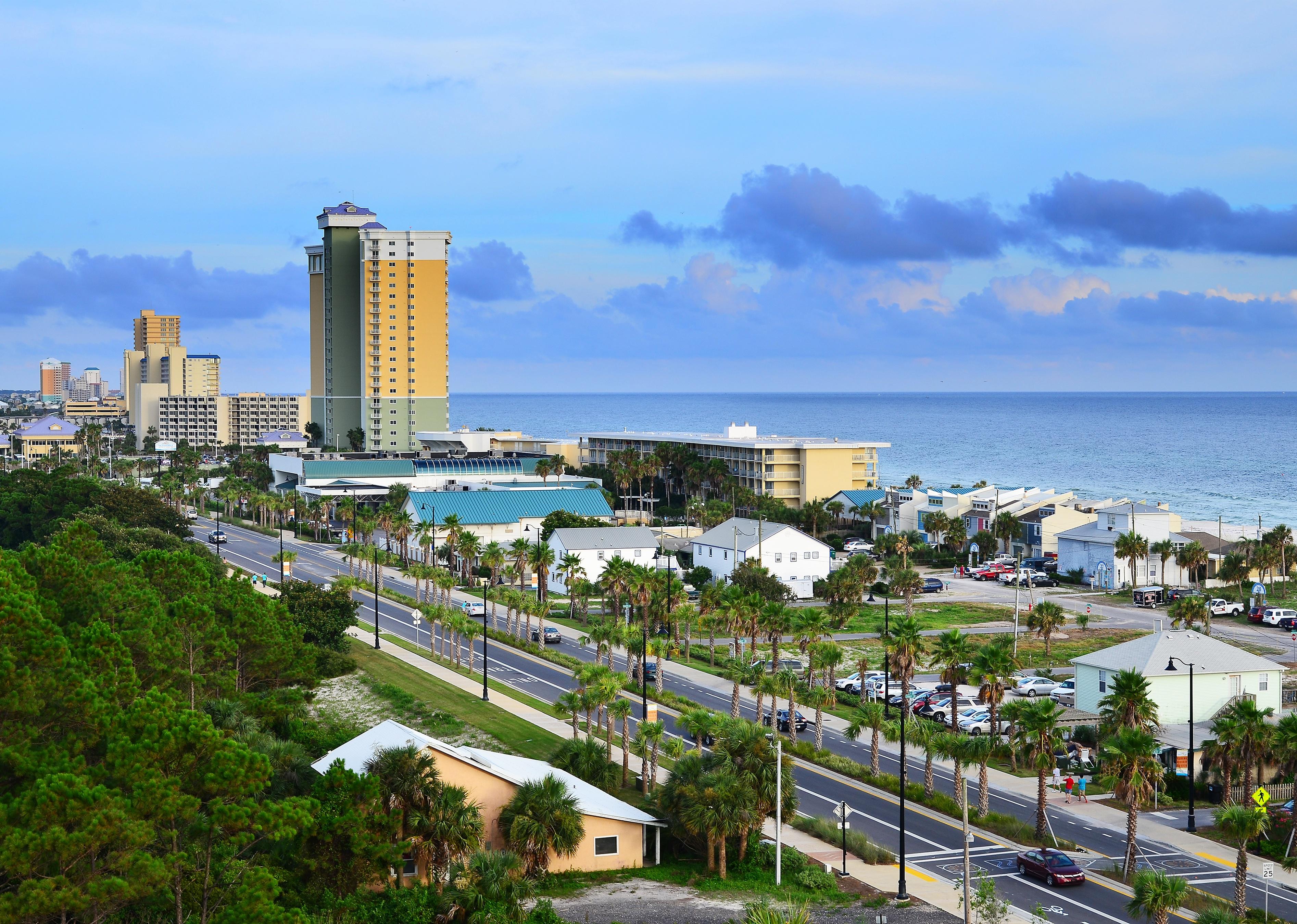 2 / 50 Rob Hainer // Shutterstock
#49. Panama City, Florida
– Percent currently divorced: 13.6% (2.8 points above national average)
– Currently separated: 2.1% (0.3 points above national average)
– Currently married: 50.1% (2.1 points above national average)
– Currently widowed: 6.7% (1.1 points above national average)
– Percent never married: 27.5% (6.3 points below national average)
– Total adult population estimate: 149,399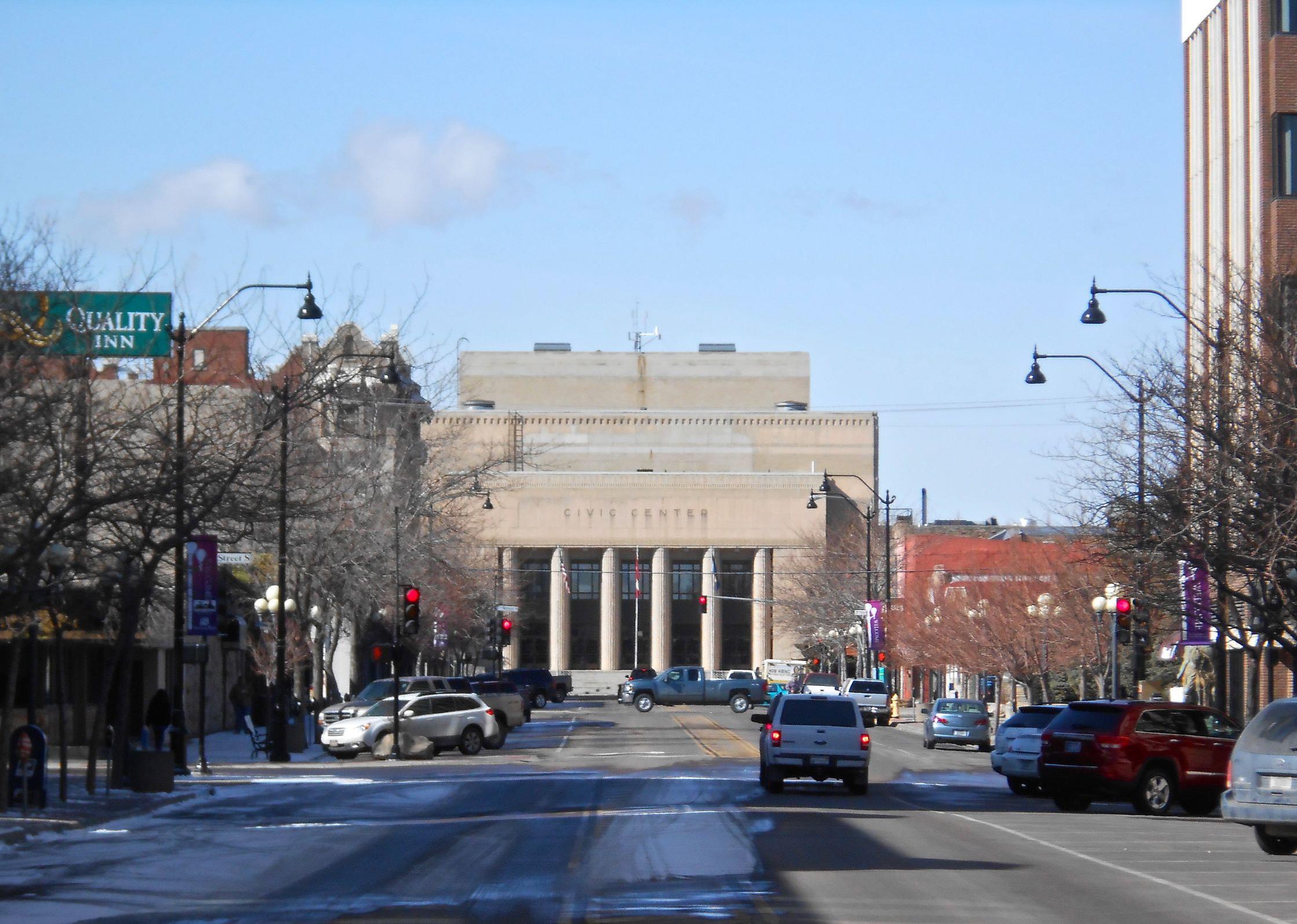 3 / 50 Montanabw // Wikimedia Commons
#47. Little Rock-North Little Rock-Conway, Arkansas (tie)
– Percent currently divorced: 13.6% (2.8 points above national average)
– Currently separated: 1.9% (0.1 points above national average)
– Currently married: 48.1% (0.1 points above national average)
– Currently widowed: 5.8% (0.2 points above national average)
– Percent never married: 30.6% (3.2 points below national average)
– Total adult population estimate: 599,679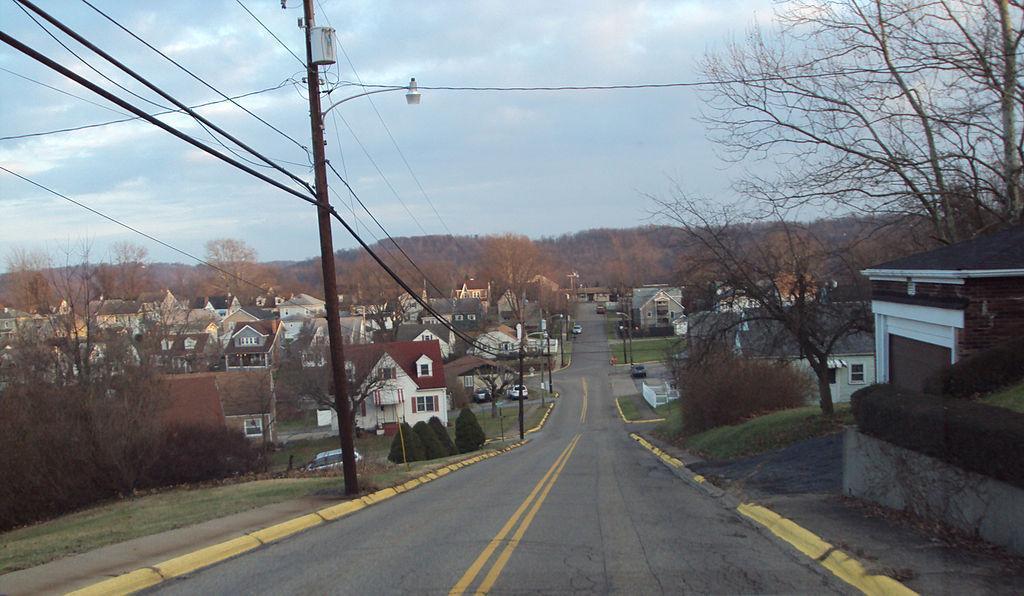 4 / 50 Jeremywagg // Wikimedia Commons
#47. Longview, Washington (tie)
– Percent currently divorced: 13.6% (2.8 points above national average)
– Currently separated: 1.9% (0.1 points above national average)
– Currently married: 48.8% (0.8 points above national average)
– Currently widowed: 6.6% (1.0 points above national average)
– Percent never married: 29.1% (4.7 points below national average)
– Total adult population estimate: 88,694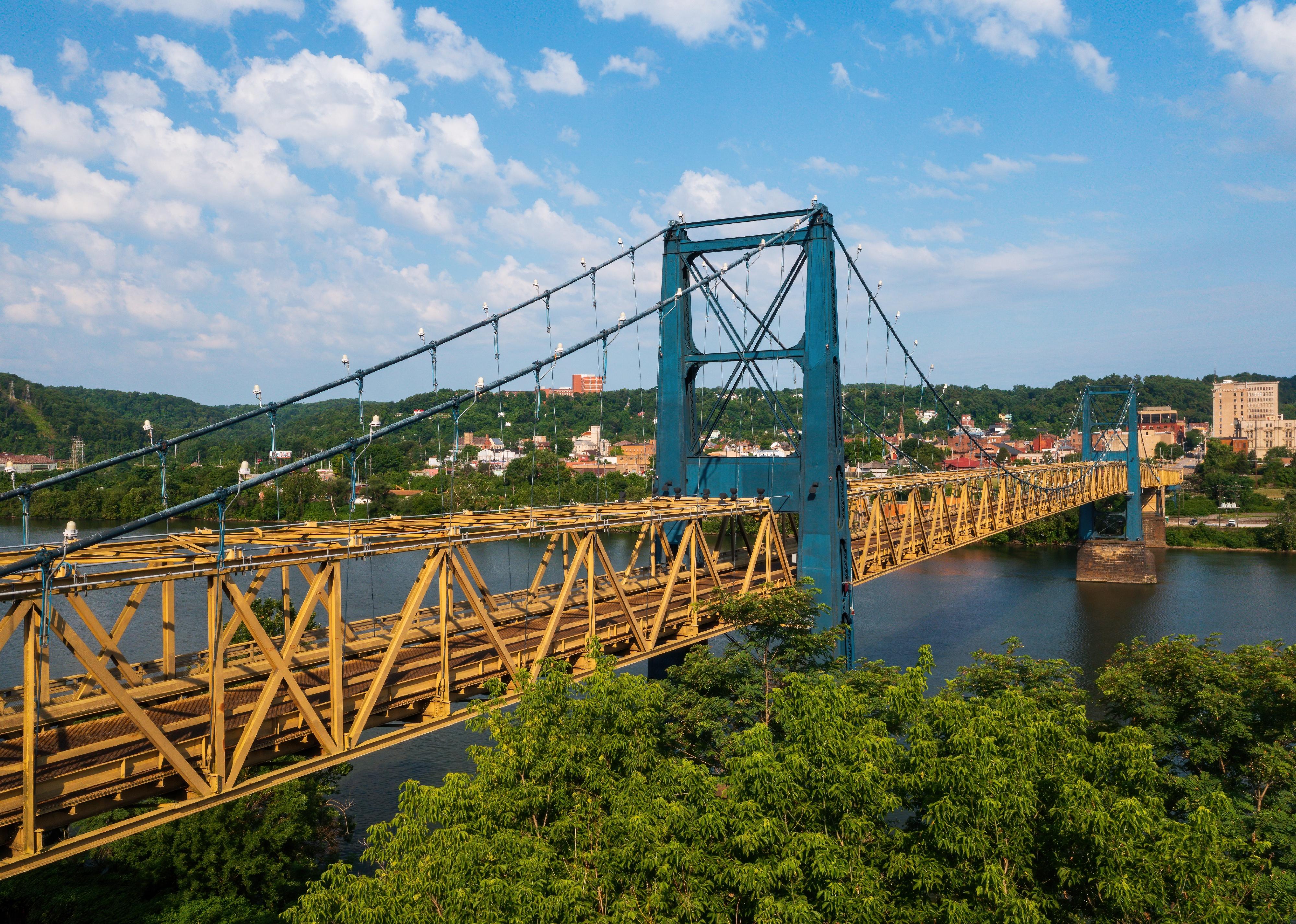 5 / 50 The American Explorer // Shutterstock
#46. Weirton-Steubenville, West Virginia-Ohio
– Percent currently divorced: 13.6% (2.8 points above national average)
– Currently separated: 1.6% (0.2 points below national average)
– Currently married: 47.8% (0.2 points below national average)
– Currently widowed: 8.3% (2.7 points above national average)
– Percent never married: 28.7% (5.1 points below national average)
– Total adult population estimate: 99,107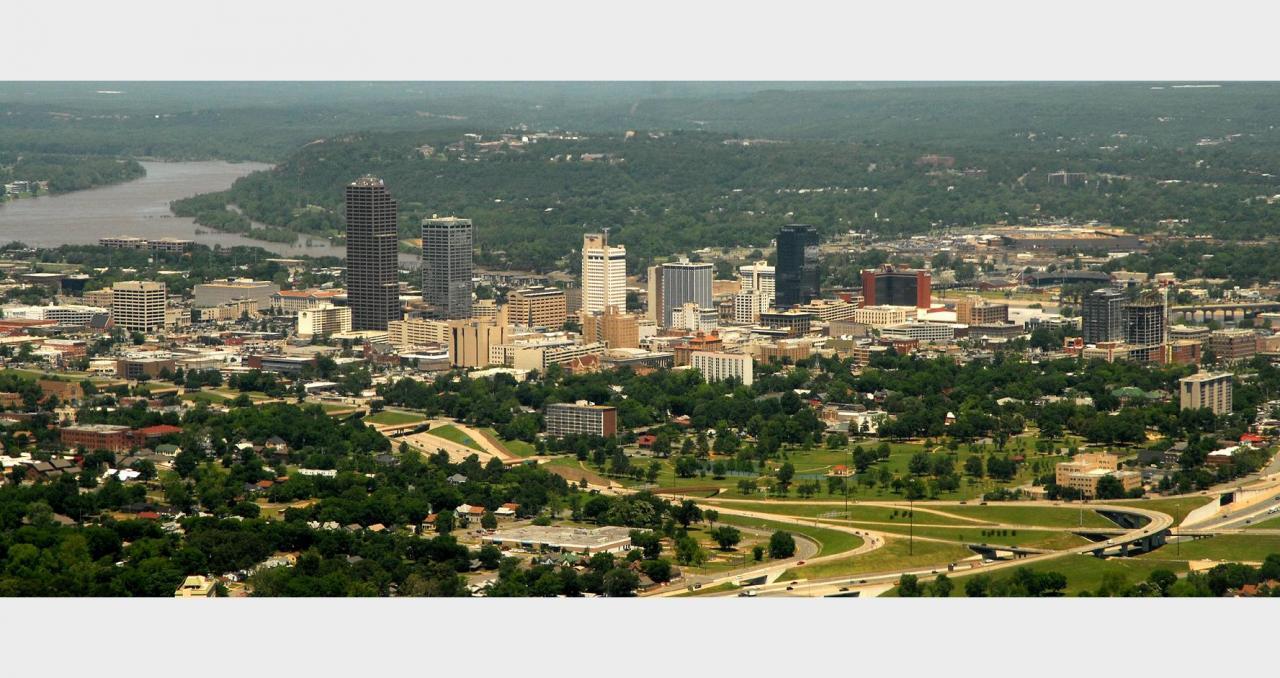 6 / 50 Photolitherland // Wikimedia Commons
#45. Great Falls, Montana
– Percent currently divorced: 13.6% (2.8 points above national average)
– Currently separated: 1.5% (0.3 points below national average)
– Currently married: 50.3% (2.3 points above national average)
– Currently widowed: 6.6% (1.0 points above national average)
– Percent never married: 28.1% (5.7 points below national average)
– Total adult population estimate: 67,945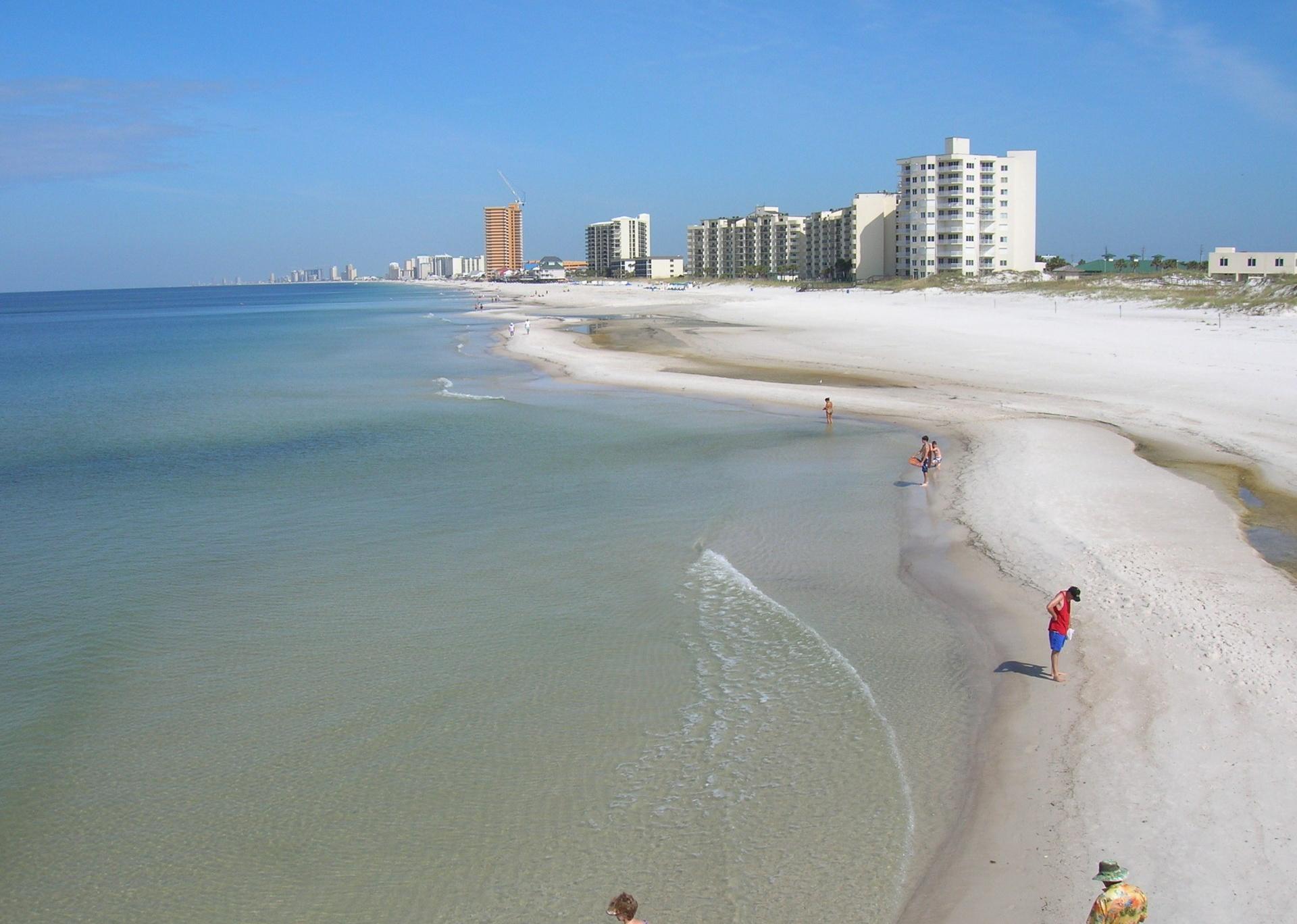 7 / 50 j.s. clark // Wikimedia Commons
#44. Springfield, Illinois
– Percent currently divorced: 13.6% (2.8 points above national average)
– Currently separated: 1.3% (0.5 points below national average)
– Currently married: 46.6% (1.4 points below national average)
– Currently widowed: 6.1% (0.5 points above national average)
– Percent never married: 32.4% (1.4 points below national average)
– Total adult population estimate: 170,792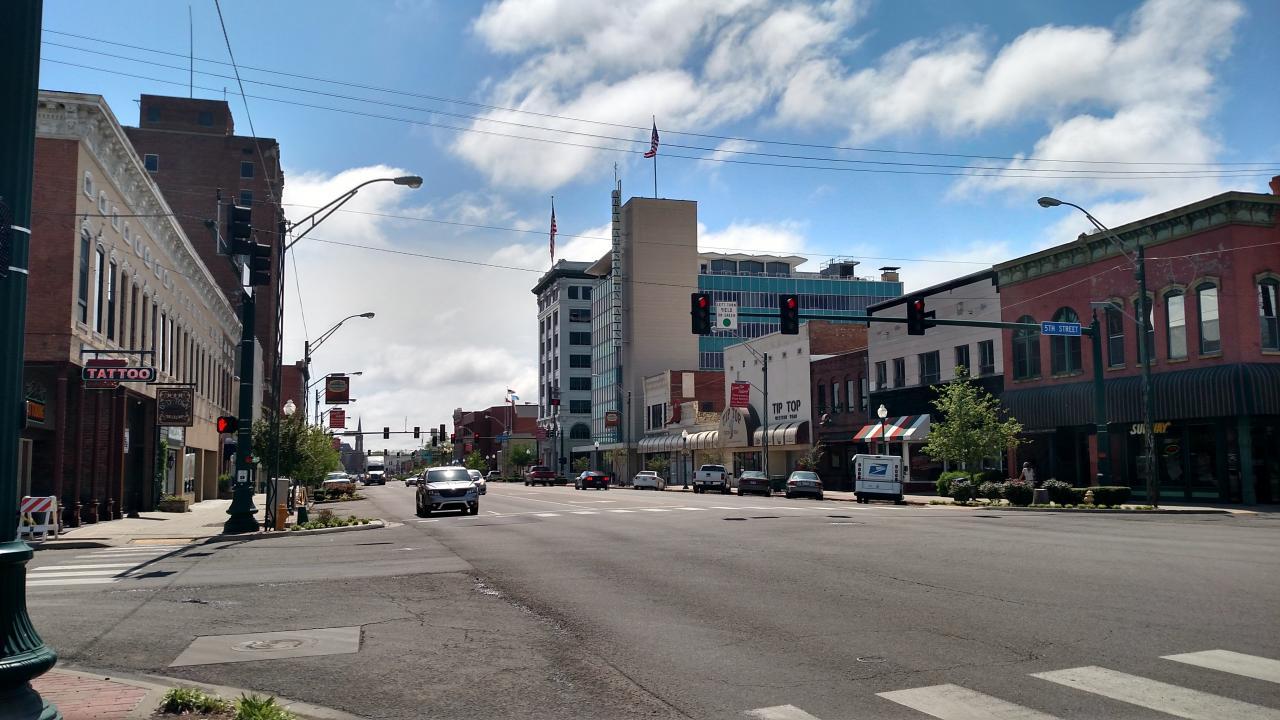 8 / 50 Brandonrush // Wikimedia Commons
#43. Billings, Montana
– Percent currently divorced: 13.6% (2.8 points above national average)
– Currently separated: 1.0% (0.8 points below national average)
– Currently married: 51.6% (3.6 points above national average)
– Currently widowed: 5.6% (0.0 points below national average)
– Percent never married: 28.3% (5.5 points below national average)
– Total adult population estimate: 147,751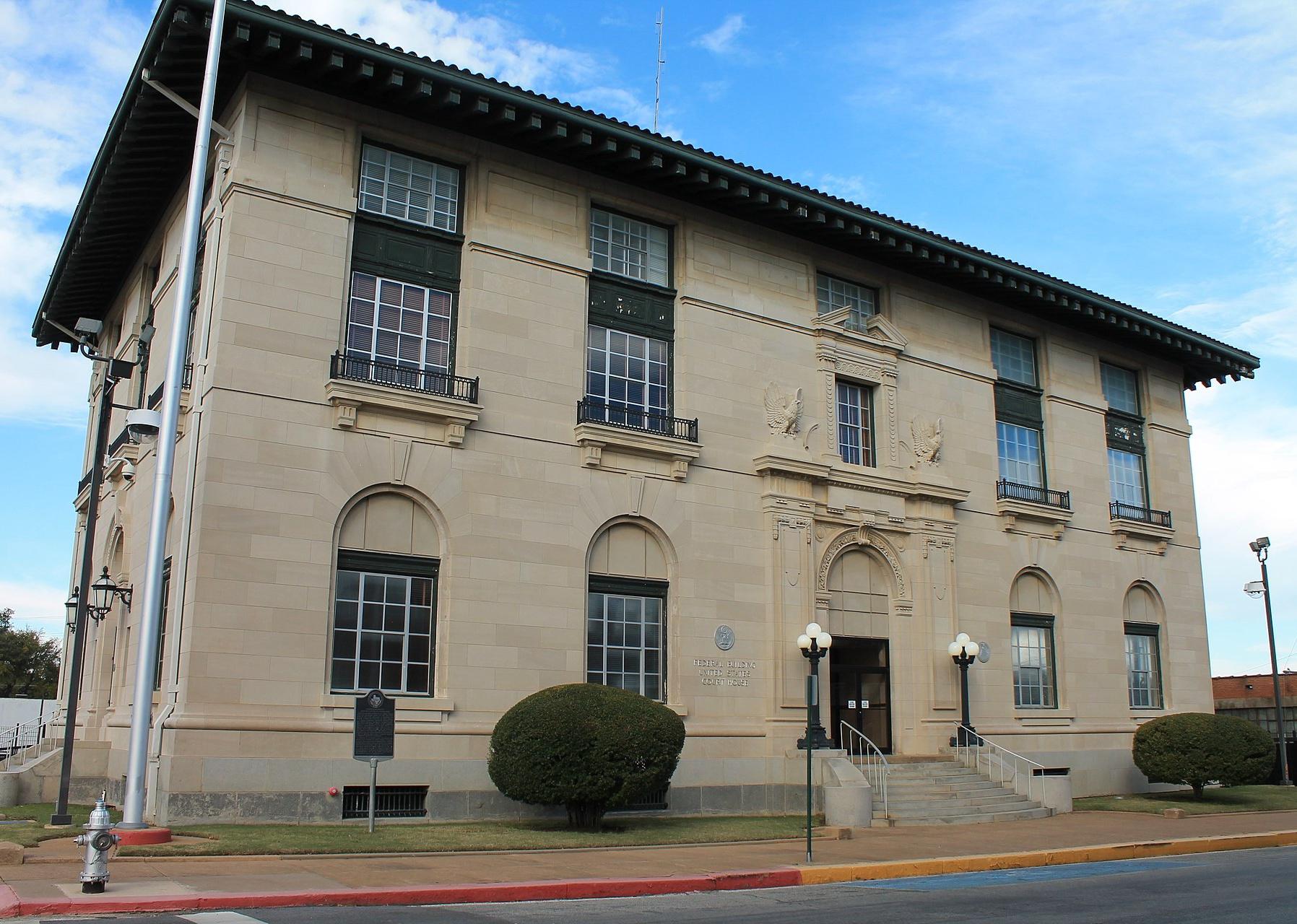 9 / 50 Renelibrary // Wikimedia Commons
#41. Reno, Nevada (tie)
– Percent currently divorced: 13.7% (2.9 points above national average)
– Currently separated: 1.7% (0.1 points below national average)
– Currently married: 47.4% (0.6 points below national average)
– Currently widowed: 4.9% (0.7 points below national average)
– Percent never married: 32.4% (1.4 points below national average)
– Total adult population estimate: 396,915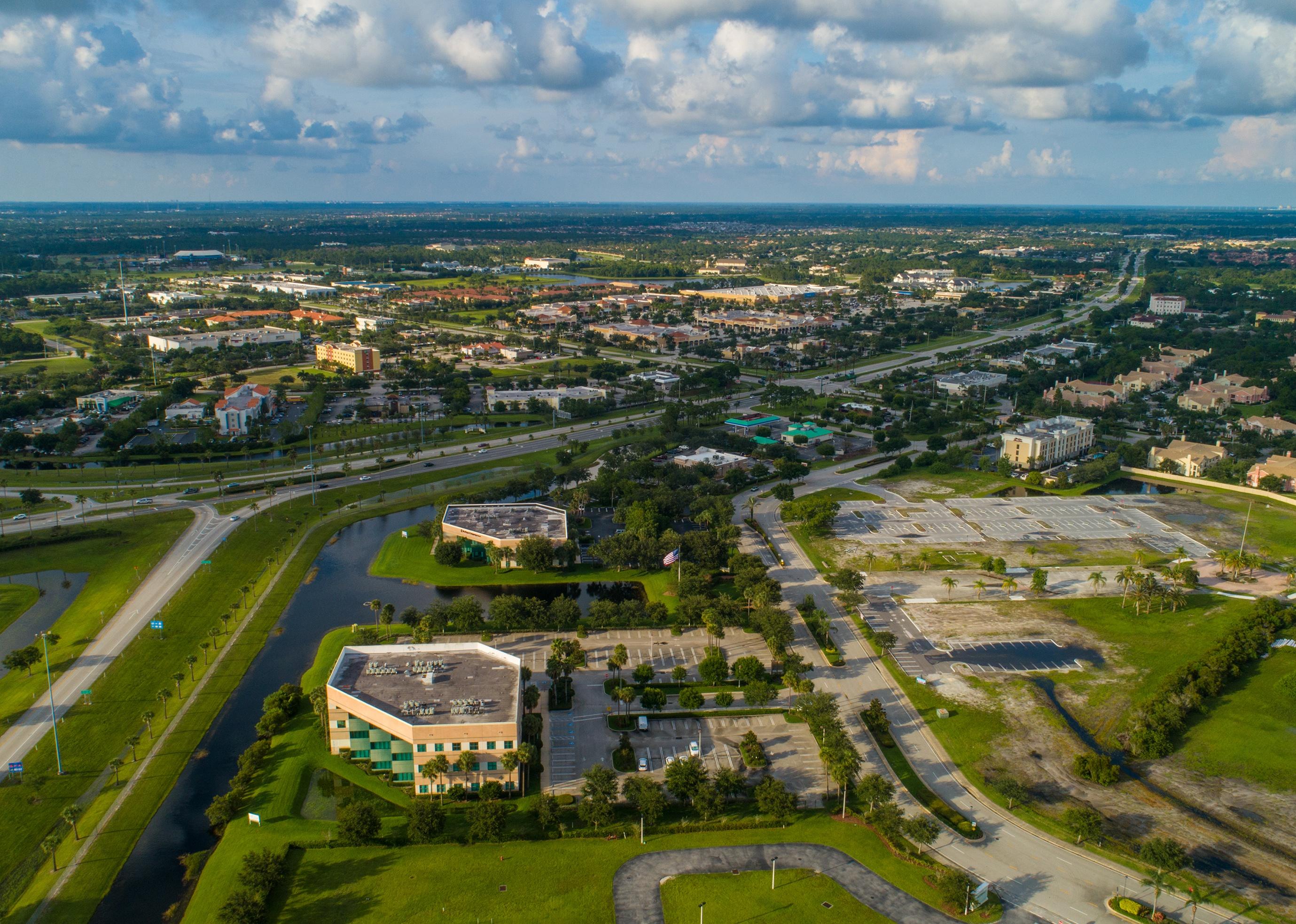 10 / 50 Felix Mizioznikov // Shutterstock
#41. Port St. Lucie, Florida (tie)
– Percent currently divorced: 13.7% (2.9 points above national average)
– Currently separated: 1.7% (0.1 points below national average)
– Currently married: 49.7% (1.7 points above national average)
– Currently widowed: 8.0% (2.4 points above national average)
– Percent never married: 26.8% (7.0 points below national average)
– Total adult population estimate: 408,646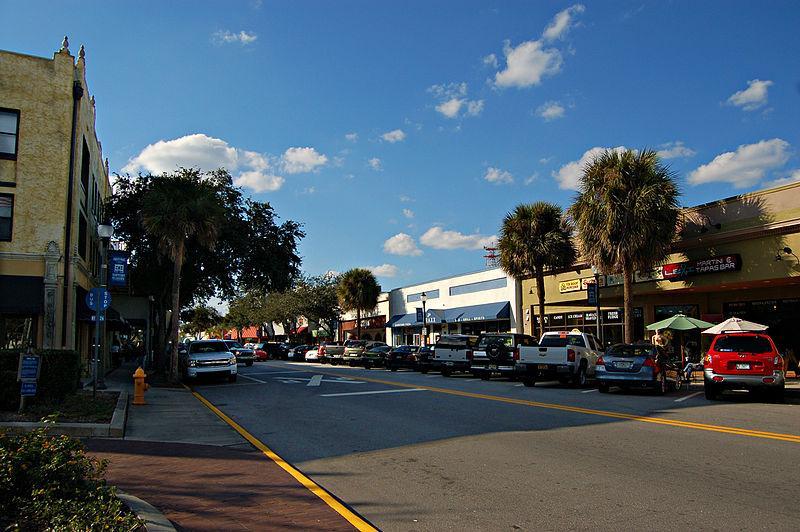 11 / 50 MicheleHaro // Wikimedia Commons
#40. Palm Bay-Melbourne-Titusville, Florida
– Percent currently divorced: 13.7% (2.9 points above national average)
– Currently separated: 1.6% (0.2 points below national average)
– Currently married: 49.7% (1.7 points above national average)
– Currently widowed: 7.7% (2.1 points above national average)
– Percent never married: 27.3% (6.5 points below national average)
– Total adult population estimate: 511,055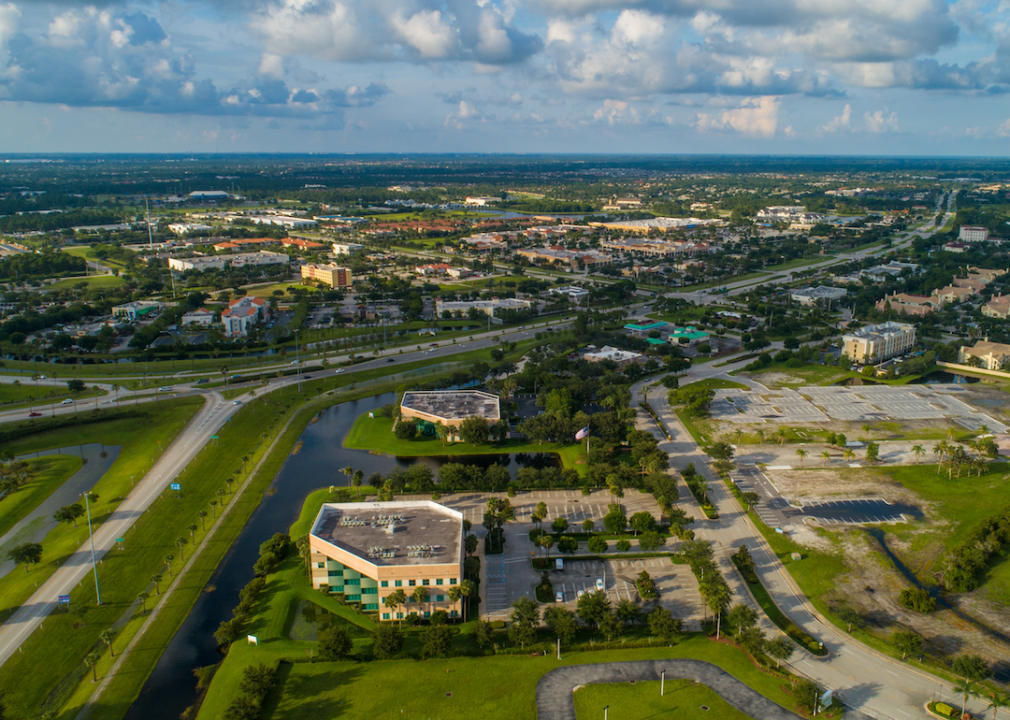 12 / 50 Felix Mizioznikov // Shutterstock
#39. Albany-Lebanon, Oregon
– Percent currently divorced: 13.7% (2.9 points above national average)
– Currently separated: 1.5% (0.3 points below national average)
– Currently married: 52.2% (4.2 points above national average)
– Currently widowed: 5.6% (0.0 points below national average)
– Percent never married: 27.0% (6.8 points below national average)
– Total adult population estimate: 103,403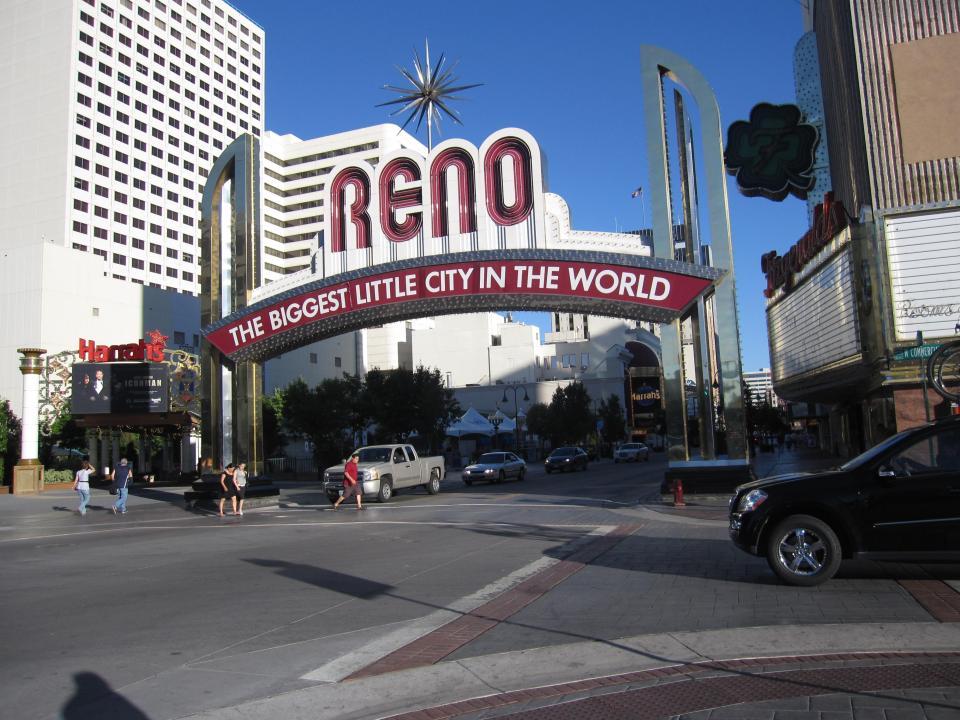 13 / 50 Lómelinde // Wikimedia Commons
#38. Sherman-Denison, Texas
– Percent currently divorced: 13.7% (2.9 points above national average)
– Currently separated: 1.4% (0.4 points below national average)
– Currently married: 51.6% (3.6 points above national average)
– Currently widowed: 6.5% (0.9 points above national average)
– Percent never married: 26.8% (7.0 points below national average)
– Total adult population estimate: 107,592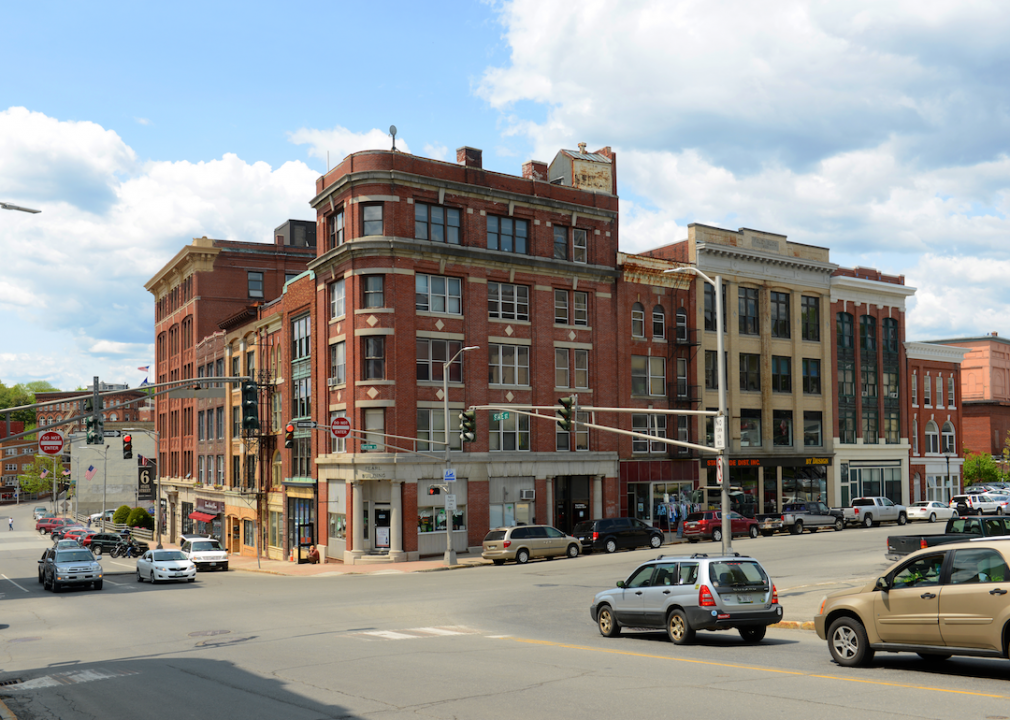 14 / 50 Wangkun Jia // Shutterstock
#37. Owensboro, Kentucky
– Percent currently divorced: 13.8% (3.0 points above national average)
– Currently separated: 1.8% (0.0 points below national average)
– Currently married: 51.8% (3.8 points above national average)
– Currently widowed: 6.4% (0.8 points above national average)
– Percent never married: 26.3% (7.5 points below national average)
– Total adult population estimate: 96,191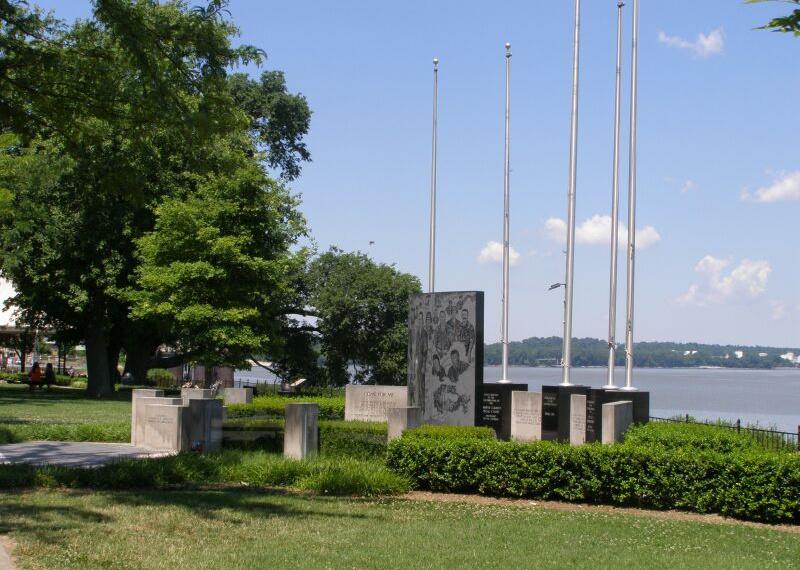 15 / 50 Chris Light // Wikimedia Commons
#36. Bangor, Maine
– Percent currently divorced: 13.8% (3.0 points above national average)
– Currently separated: 1.1% (0.7 points below national average)
– Currently married: 47.0% (1.0 points below national average)
– Currently widowed: 6.3% (0.7 points above national average)
– Percent never married: 31.7% (2.1 points below national average)
– Total adult population estimate: 129,781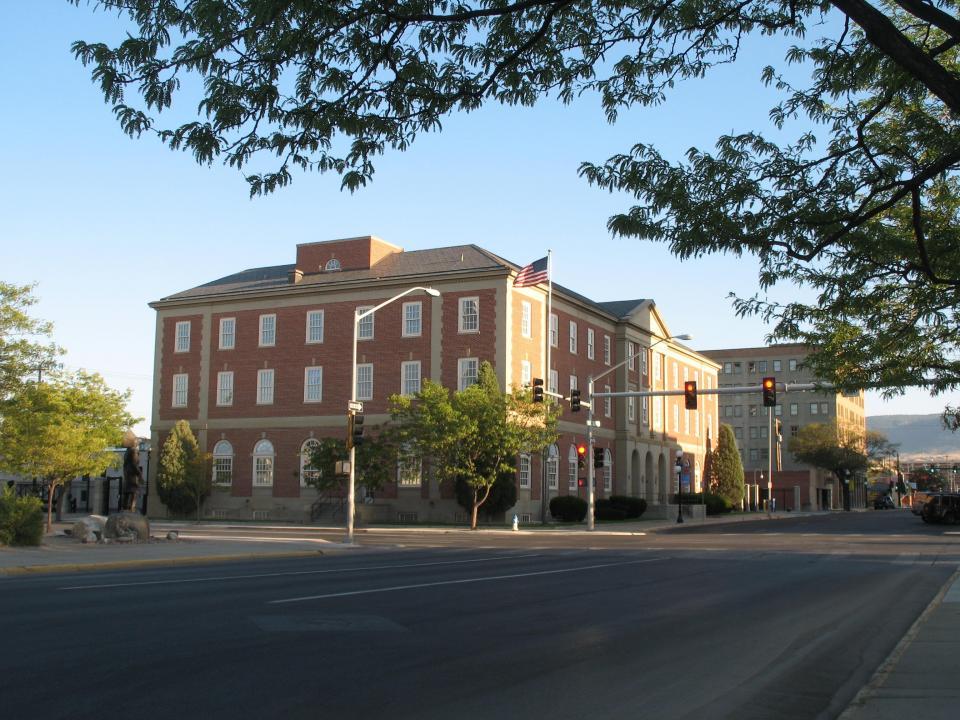 16 / 50 Andrew Farkas // Wikimedia Commons
#35. Flint, Michigan
– Percent currently divorced: 13.9% (3.1 points above national average)
– Currently separated: 1.6% (0.2 points below national average)
– Currently married: 43.9% (4.1 points below national average)
– Currently widowed: 6.0% (0.4 points above national average)
– Percent never married: 34.5% (0.7 points above national average)
– Total adult population estimate: 330,915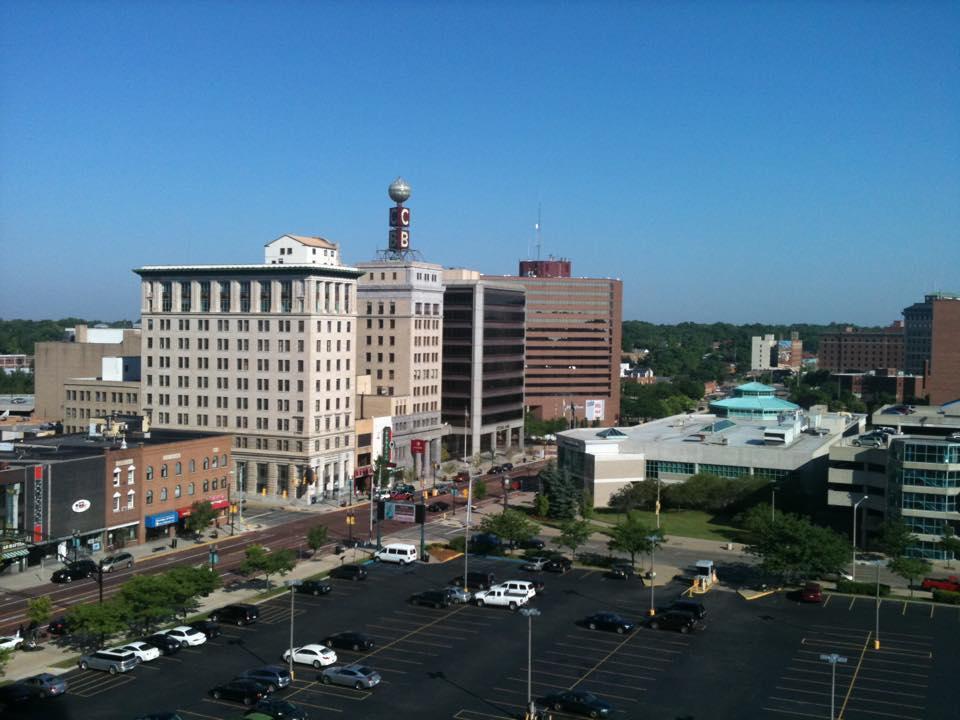 17 / 50 Flintmichigan // Wikimedia Commons
#34. Casper, Wyoming
– Percent currently divorced: 13.9% (3.1 points above national average)
– Currently separated: 1.1% (0.7 points below national average)
– Currently married: 50.4% (2.4 points above national average)
– Currently widowed: 5.5% (0.1 points below national average)
– Percent never married: 29.1% (4.7 points below national average)
– Total adult population estimate: 63,411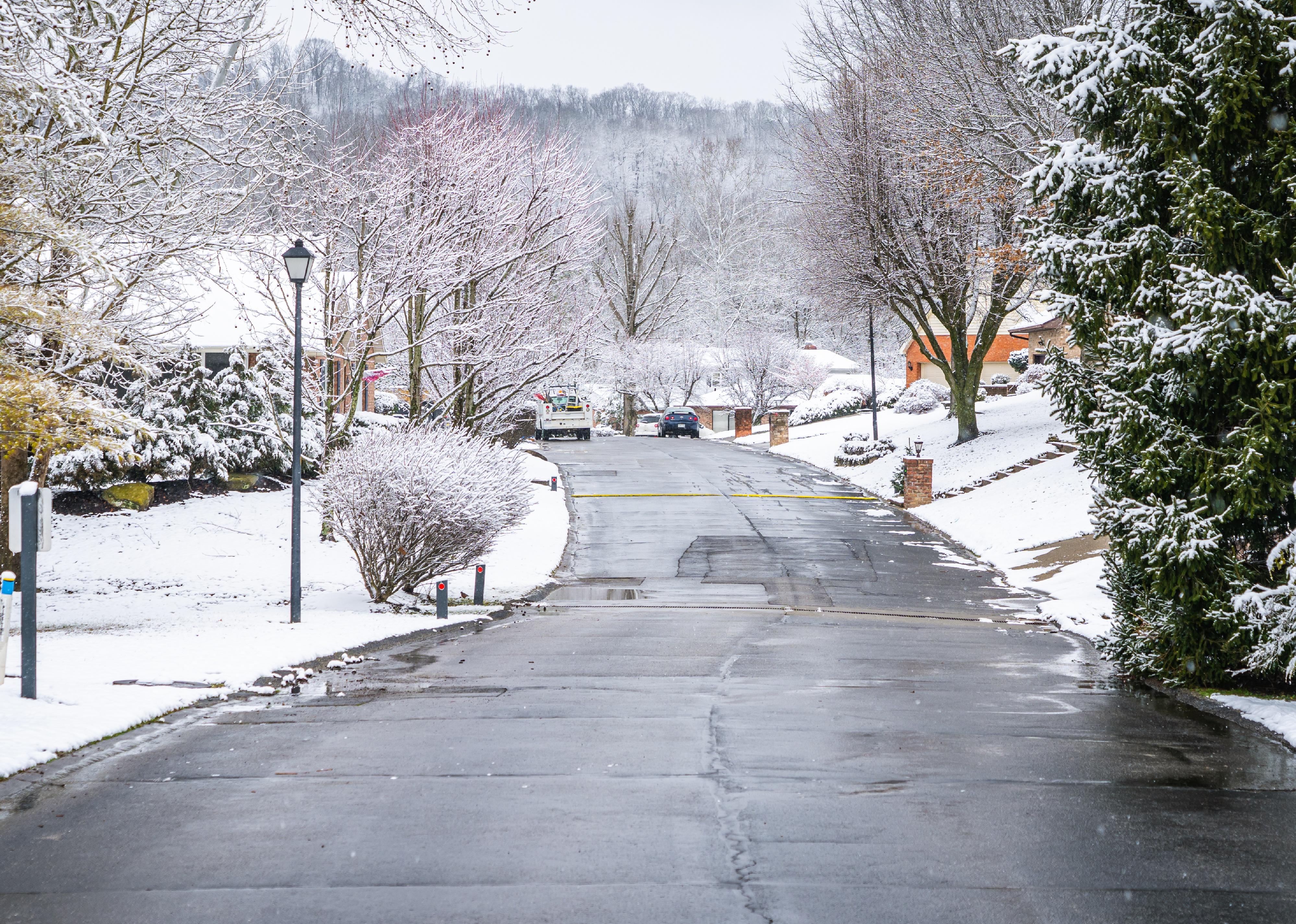 18 / 50 Eudaimonic Traveler // Shutterstock
#33. Huntington-Ashland, West Virginia-Kentucky-Ohio
– Percent currently divorced: 14.0% (3.2 points above national average)
– Currently separated: 1.7% (0.1 points below national average)
– Currently married: 48.6% (0.6 points above national average)
– Currently widowed: 7.7% (2.1 points above national average)
– Percent never married: 28.0% (5.8 points below national average)
– Total adult population estimate: 297,755
19 / 50 Public Domain
#32. Parkersburg-Vienna, West Virginia
– Percent currently divorced: 14.0% (3.2 points above national average)
– Currently separated: 1.3% (0.5 points below national average)
– Currently married: 50.5% (2.5 points above national average)
– Currently widowed: 7.8% (2.2 points above national average)
– Percent never married: 26.4% (7.4 points below national average)
– Total adult population estimate: 74,210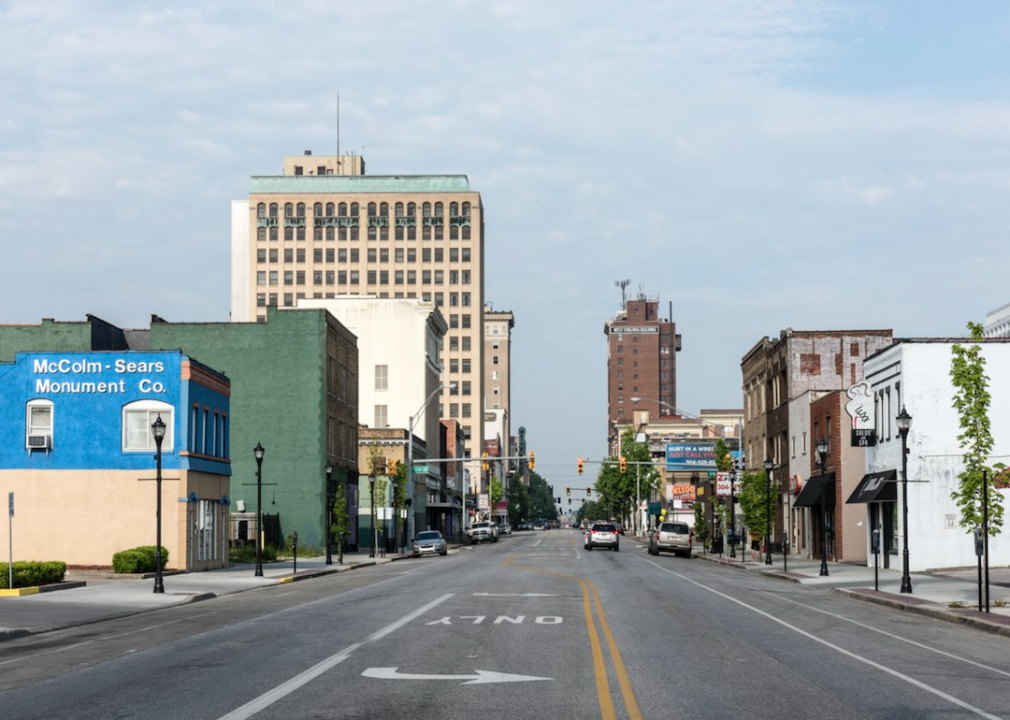 20 / 50 Carol M. Highsmith/Library of Congress // Wikimedia Commons
#31. Muskegon, Michigan
– Percent currently divorced: 14.0% (3.2 points above national average)
– Currently separated: 1.0% (0.8 points below national average)
– Currently married: 46.7% (1.3 points below national average)
– Currently widowed: 5.8% (0.2 points above national average)
– Percent never married: 32.5% (1.3 points below national average)
– Total adult population estimate: 142,179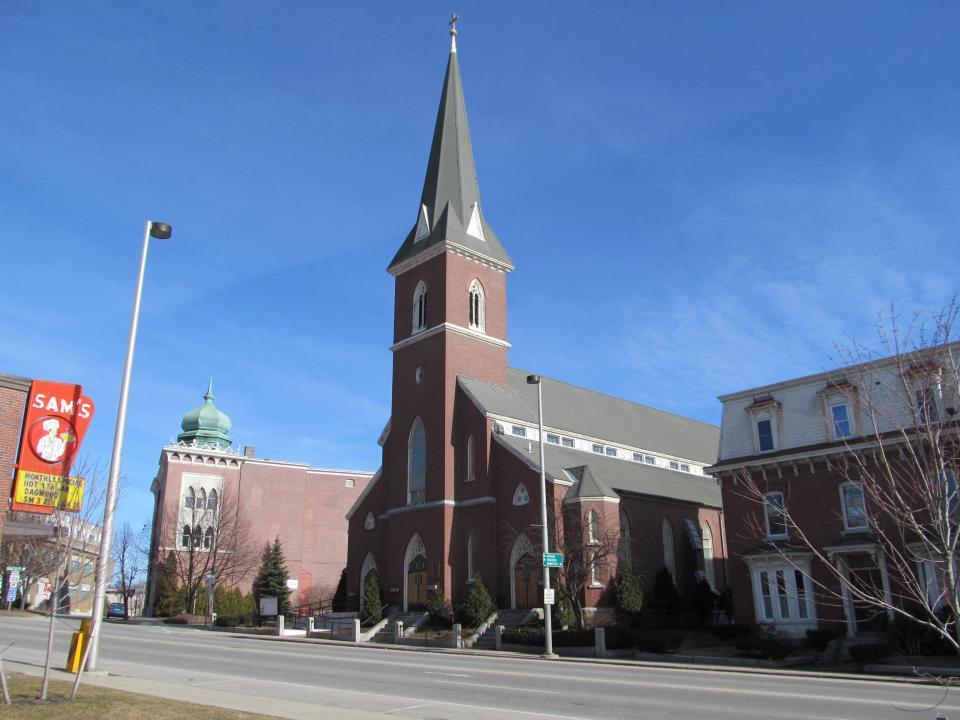 21 / 50  John Phelan // Wikimedia Commons
#30. Brunswick, Georgia
– Percent currently divorced: 14.1% (3.3 points above national average)
– Currently separated: 2.3% (0.5 points above national average)
– Currently married: 46.2% (1.8 points below national average)
– Currently widowed: 8.0% (2.4 points above national average)
– Percent never married: 29.4% (4.4 points below national average)
– Total adult population estimate: 93,561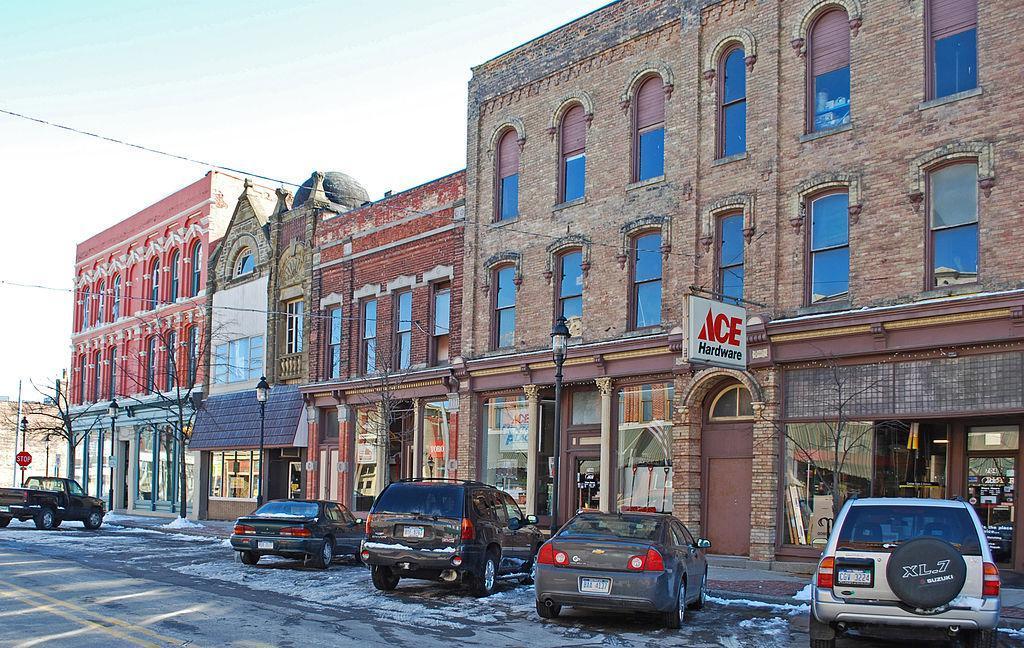 22 / 50 Andrew Jameson // Wikimedia Commons
#28. Albuquerque, New Mexico (tie)
– Percent currently divorced: 14.1% (3.3 points above national average)
– Currently separated: 1.4% (0.4 points below national average)
– Currently married: 43.5% (4.5 points below national average)
– Currently widowed: 5.5% (0.1 points below national average)
– Percent never married: 35.6% (1.8 points above national average)
– Total adult population estimate: 748,464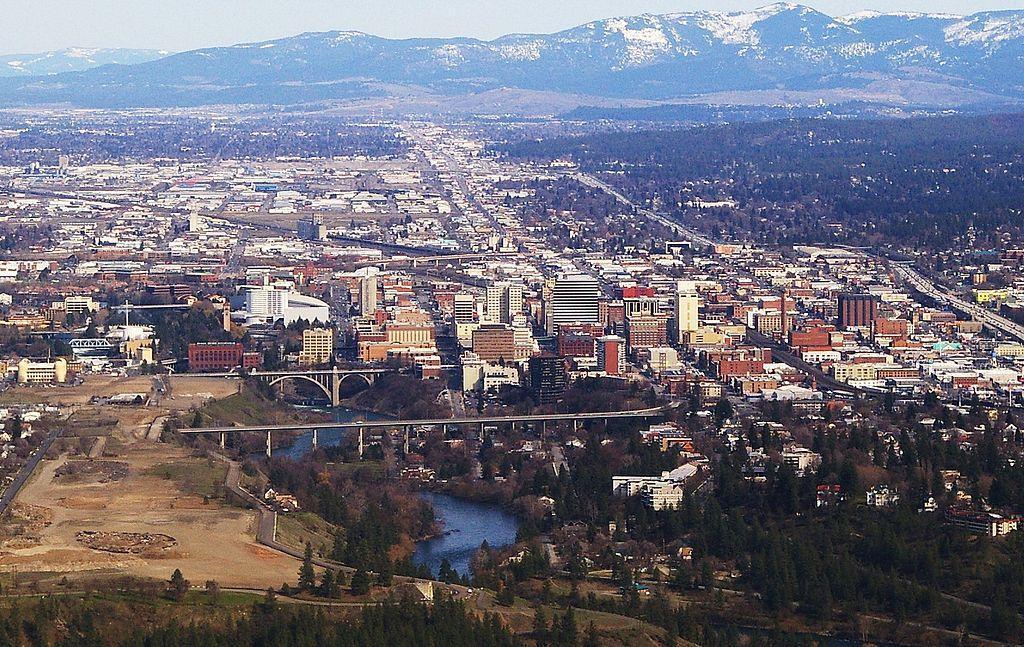 23 / 50  Ron Reiring // Wikimedia Commons
#28. Grand Junction, Colorado (tie)
– Percent currently divorced: 14.1% (3.3 points above national average)
– Currently separated: 1.4% (0.4 points below national average)
– Currently married: 50.2% (2.2 points above national average)
– Currently widowed: 6.3% (0.7 points above national average)
– Percent never married: 27.9% (5.9 points below national average)
– Total adult population estimate: 127,130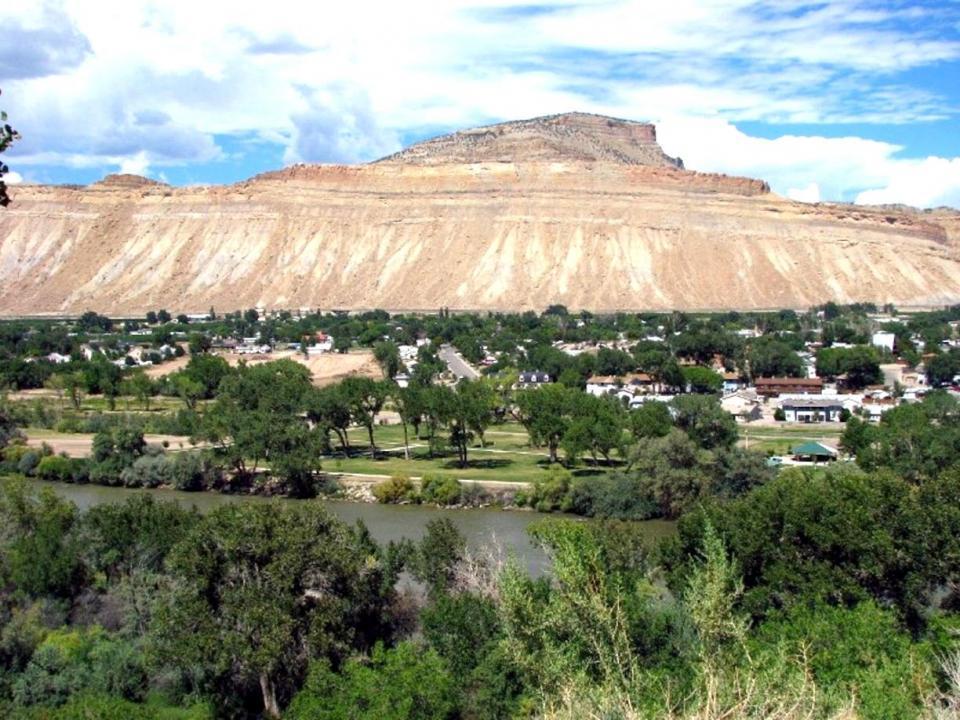 24 / 50
Inkknife_2000 // Wikimedia Commons
#27. Spokane-Spokane Valley, Washington
– Percent currently divorced: 14.1% (3.3 points above national average)
– Currently separated: 1.2% (0.6 points below national average)
– Currently married: 48.8% (0.8 points above national average)
– Currently widowed: 5.3% (0.3 points below national average)
– Percent never married: 30.6% (3.2 points below national average)
– Total adult population estimate: 471,724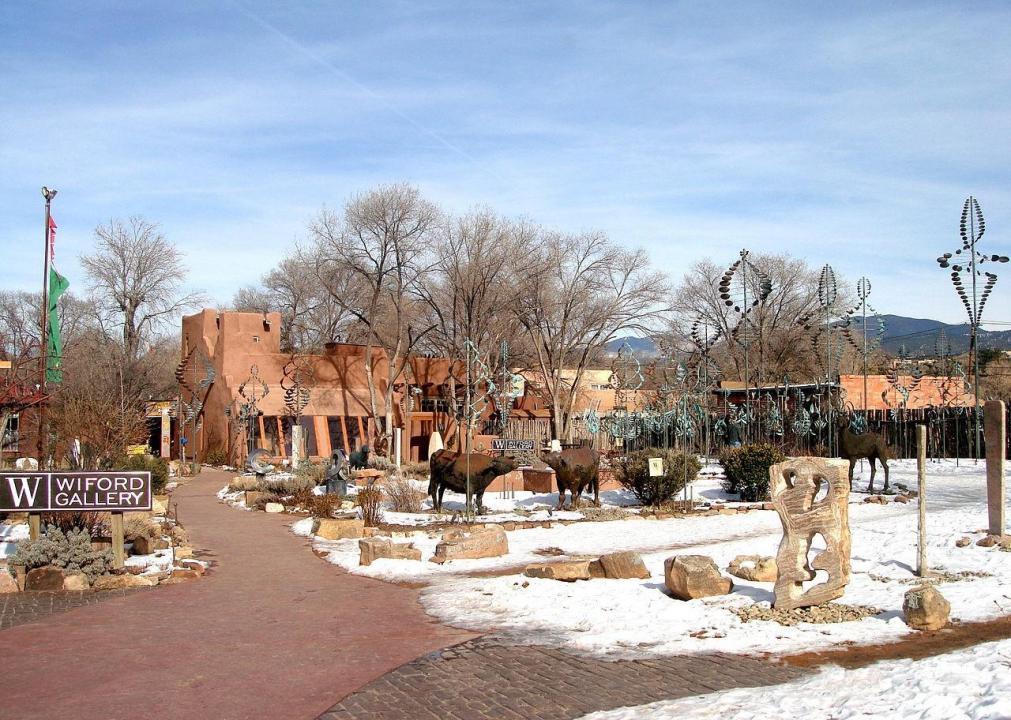 25 / 50 M.Bucka // Wikimedia Commons
#25. Bay City, Michigan (tie)
– Percent currently divorced: 14.1% (3.3 points above national average)
– Currently separated: 1.1% (0.7 points below national average)
– Currently married: 47.1% (0.9 points below national average)
– Currently widowed: 7.5% (1.9 points above national average)
– Percent never married: 30.3% (3.5 points below national average)
– Total adult population estimate: 87,018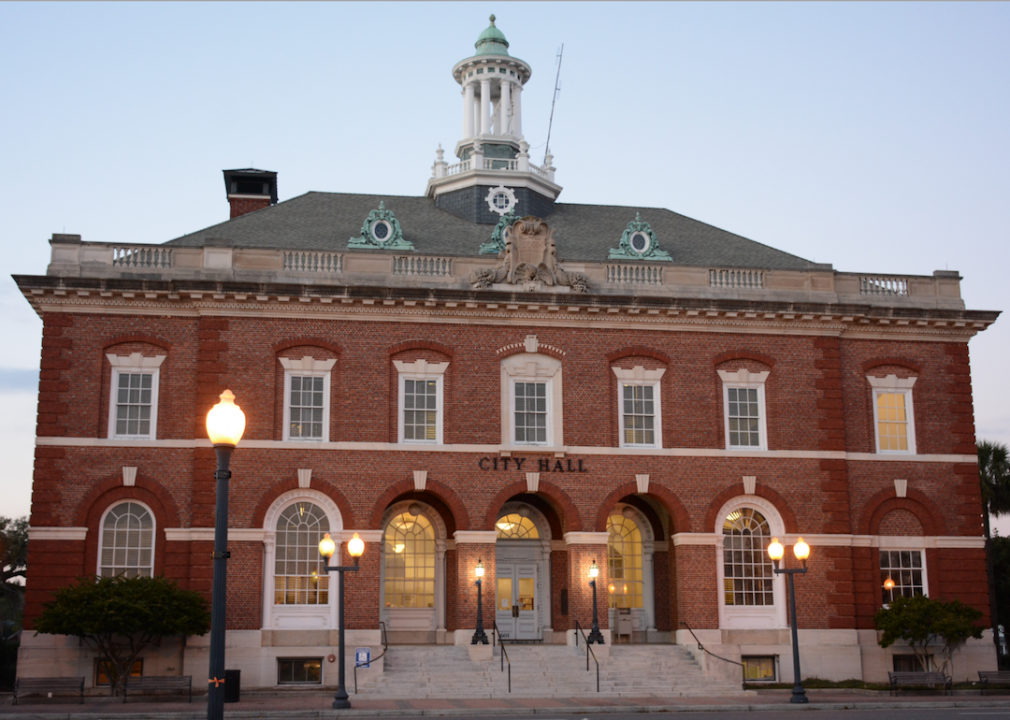 26 / 50 Bubba73 (Jud McCranie) // Wikimedia Commons
#25. Lewiston-Auburn, Maine (tie)
– Percent currently divorced: 14.1% (3.3 points above national average)
– Currently separated: 1.1% (0.7 points below national average)
– Currently married: 48.3% (0.3 points above national average)
– Currently widowed: 6.1% (0.5 points above national average)
– Percent never married: 30.3% (3.5 points below national average)
– Total adult population estimate: 90,589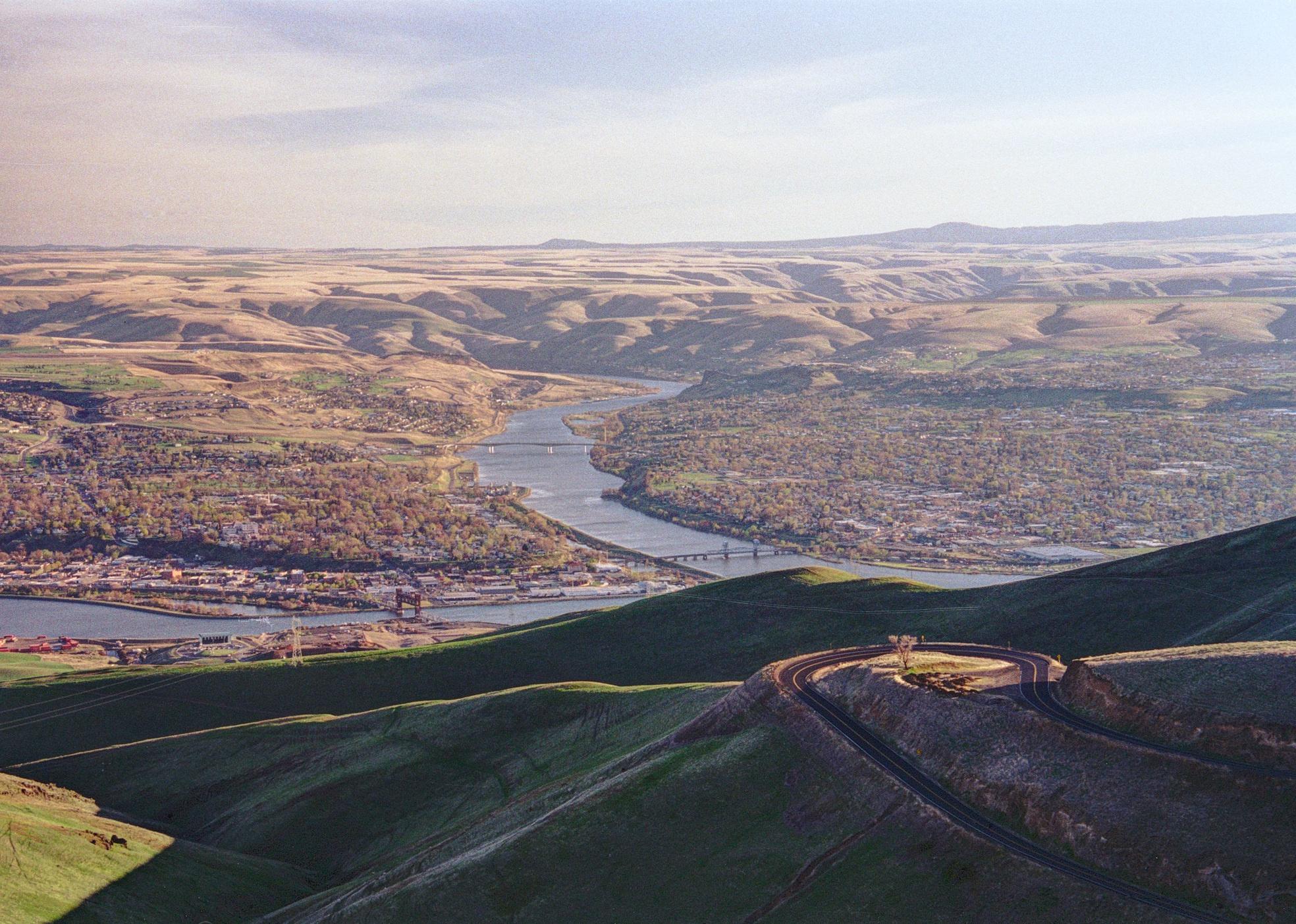 27 / 50 Dsdugan // Wikimedia Commons
#24. Lewiston, Idaho-Washington
– Percent currently divorced: 14.2% (3.4 points above national average)
– Currently separated: 1.2% (0.6 points below national average)
– Currently married: 50.8% (2.8 points above national average)
– Currently widowed: 7.4% (1.8 points above national average)
– Percent never married: 26.3% (7.5 points below national average)
– Total adult population estimate: 52,907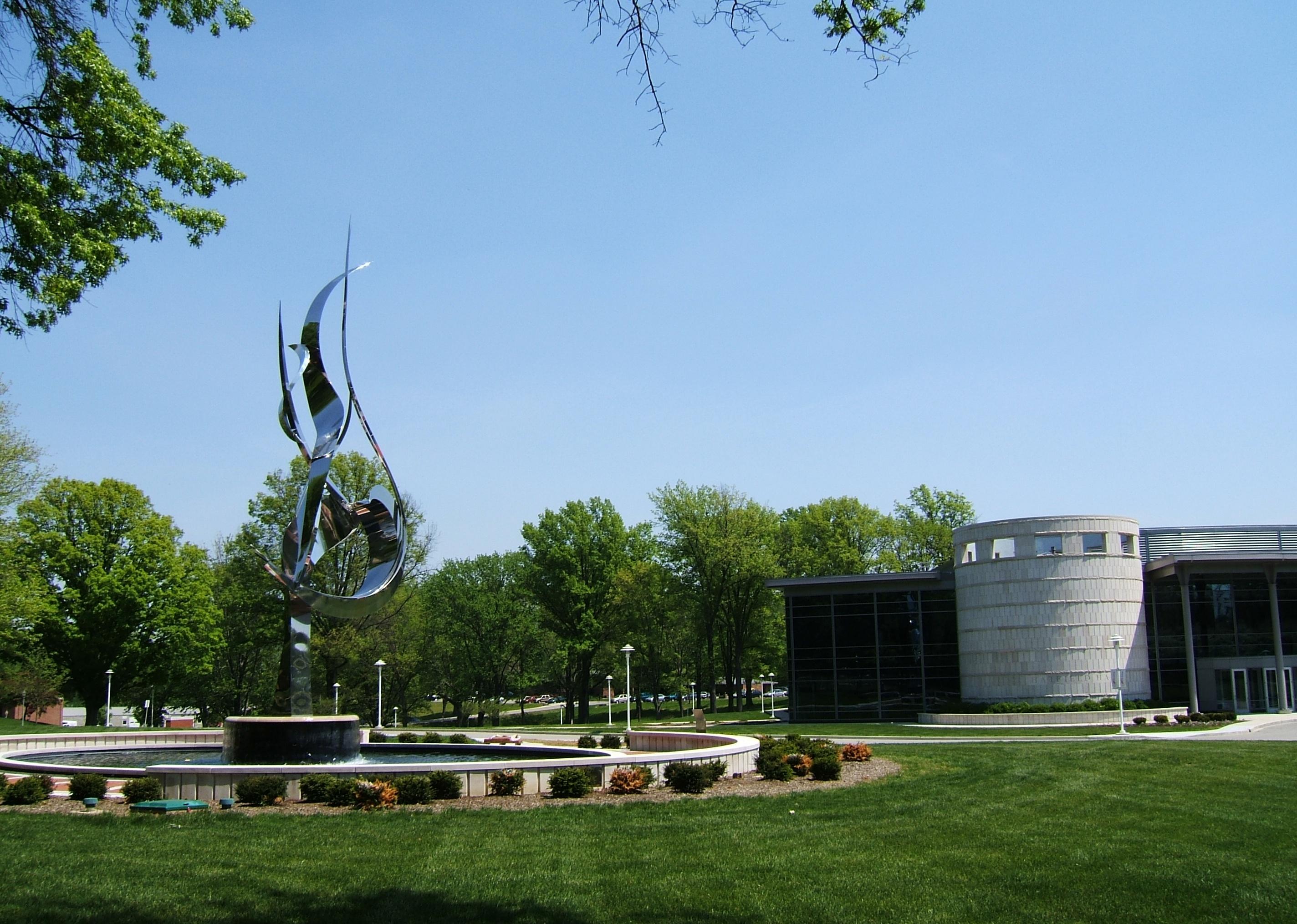 28 / 50 Yipdw // Wikimedia Commons
#23. Redding, California
– Percent currently divorced: 14.3% (3.5 points above national average)
– Currently separated: 1.8% (0.0 points below national average)
– Currently married: 49.0% (1.0 points above national average)
– Currently widowed: 6.4% (0.8 points above national average)
– Percent never married: 28.5% (5.3 points below national average)
– Total adult population estimate: 149,073
29 / 50 Phillip L. Hofmeister // Wikimedia Commons
#22. Jackson, Michigan
– Percent currently divorced: 14.3% (3.5 points above national average)
– Currently separated: 1.3% (0.5 points below national average)
– Currently married: 45.9% (2.1 points below national average)
– Currently widowed: 6.0% (0.4 points above national average)
– Percent never married: 32.5% (1.3 points below national average)
– Total adult population estimate: 132,247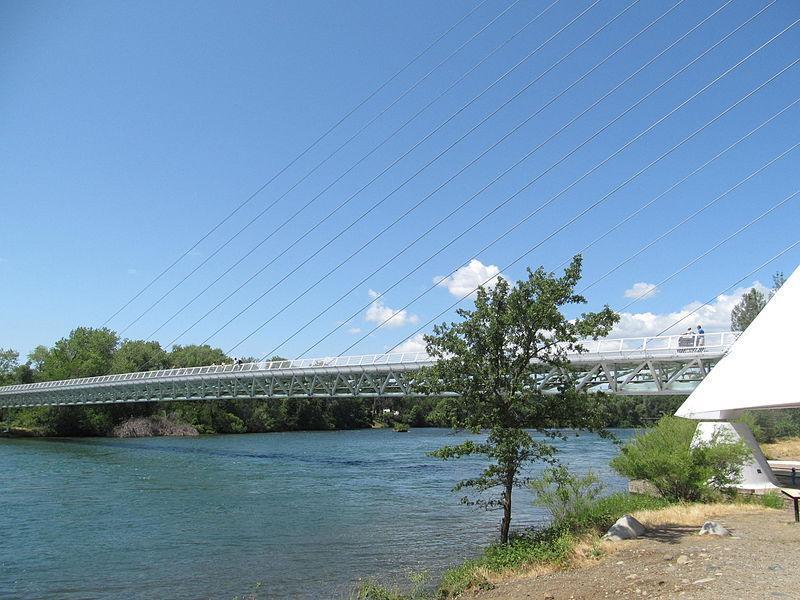 30 / 50 Doug Kerr // Wikimedia Commons
#21. Terre Haute, Indiana
– Percent currently divorced: 14.3% (3.5 points above national average)
– Currently separated: 1.0% (0.8 points below national average)
– Currently married: 45.3% (2.7 points below national average)
– Currently widowed: 6.5% (0.9 points above national average)
– Percent never married: 32.9% (0.9 points below national average)
– Total adult population estimate: 153,098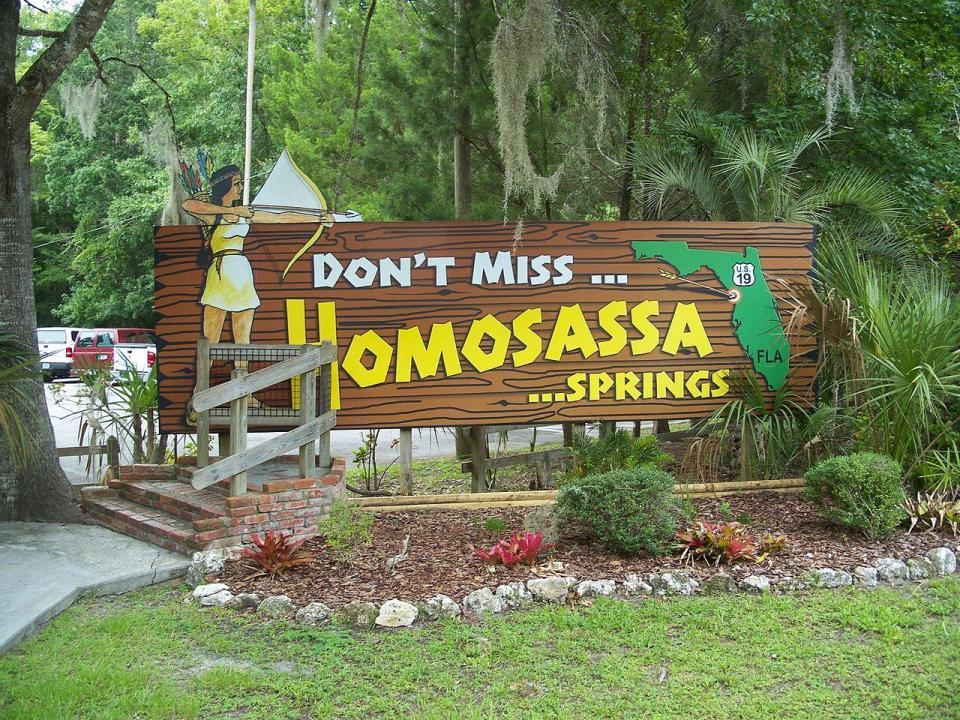 31 / 50  Ebyabe // Wikimedia Commons
#20. Anniston-Oxford, Alabama
– Percent currently divorced: 14.4% (3.6 points above national average)
– Currently separated: 2.4% (0.6 points above national average)
– Currently married: 44.1% (3.9 points below national average)
– Currently widowed: 7.4% (1.8 points above national average)
– Percent never married: 31.7% (2.1 points below national average)
– Total adult population estimate: 95,608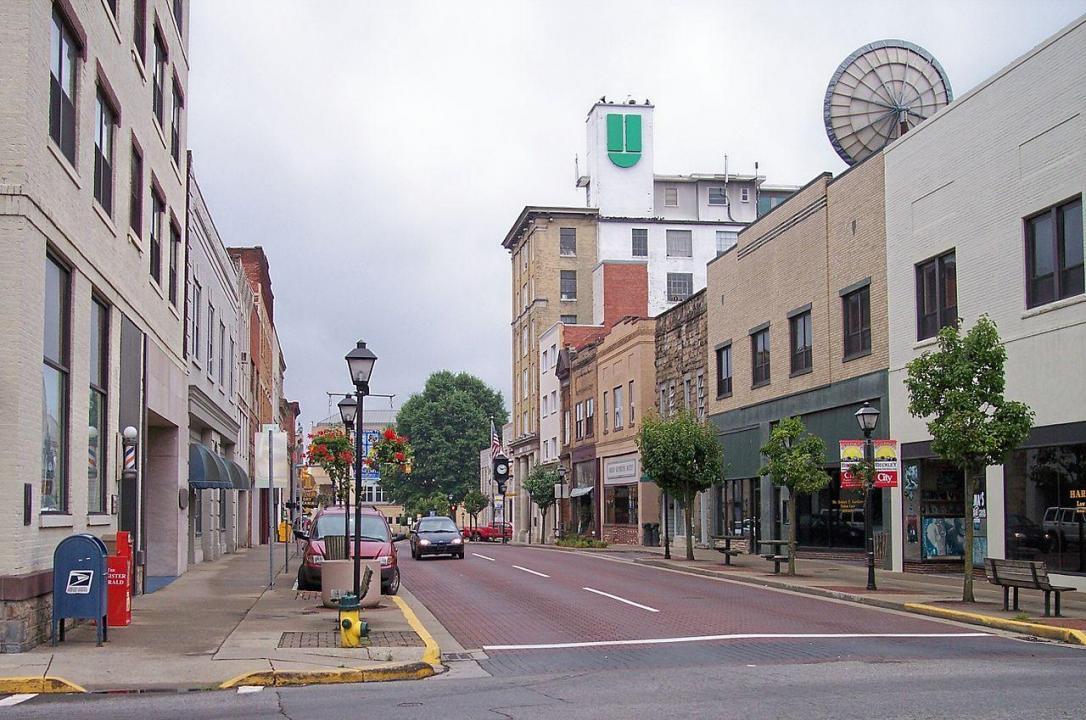 32 / 50 Tim Kiser // Wikimedia Commons
#19. Danville, Illinois
– Percent currently divorced: 14.4% (3.6 points above national average)
– Currently separated: 2.1% (0.3 points above national average)
– Currently married: 43.8% (4.2 points below national average)
– Currently widowed: 7.6% (2.0 points above national average)
– Percent never married: 32.1% (1.7 points below national average)
– Total adult population estimate: 60,043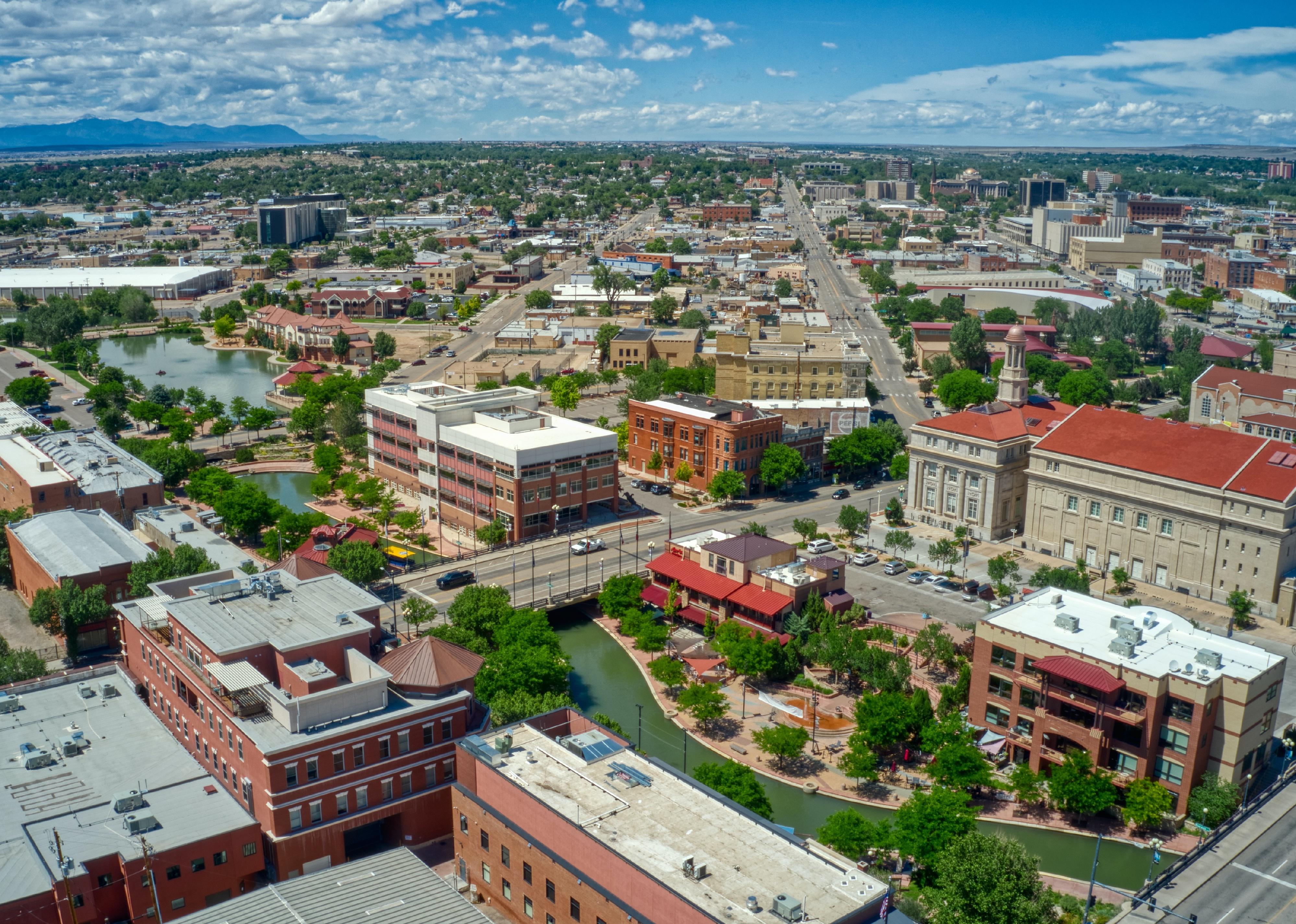 33 / 50 Jacob Boomsma // Shutterstock
#18. Pueblo, Colorado
– Percent currently divorced: 14.4% (3.6 points above national average)
– Currently separated: 1.9% (0.1 points above national average)
– Currently married: 44.9% (3.1 points below national average)
– Currently widowed: 6.3% (0.7 points above national average)
– Percent never married: 32.5% (1.3 points below national average)
– Total adult population estimate: 136,439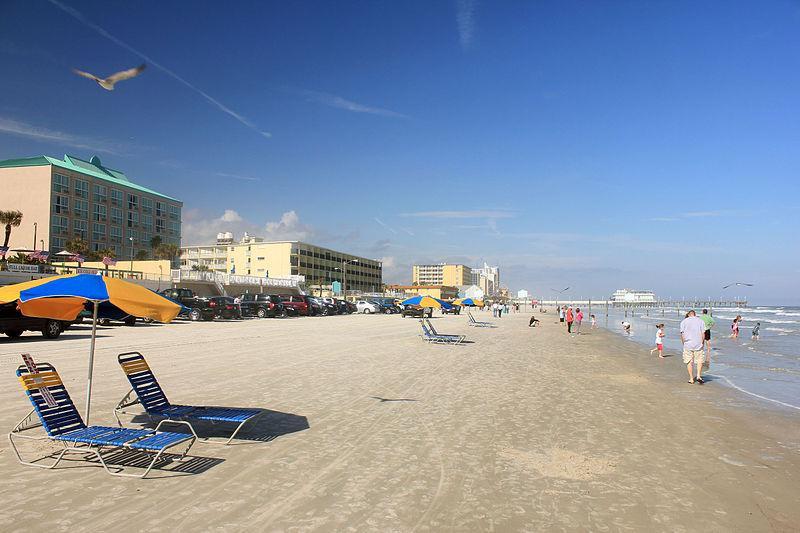 34 / 50 Yinan Chen // Wikimedia Commons
#17. Deltona-Daytona Beach-Ormond Beach, Florida
– Percent currently divorced: 14.4% (3.6 points above national average)
– Currently separated: 1.6% (0.2 points below national average)
– Currently married: 48.8% (0.8 points above national average)
– Currently widowed: 7.9% (2.3 points above national average)
– Percent never married: 27.3% (6.5 points below national average)
– Total adult population estimate: 566,607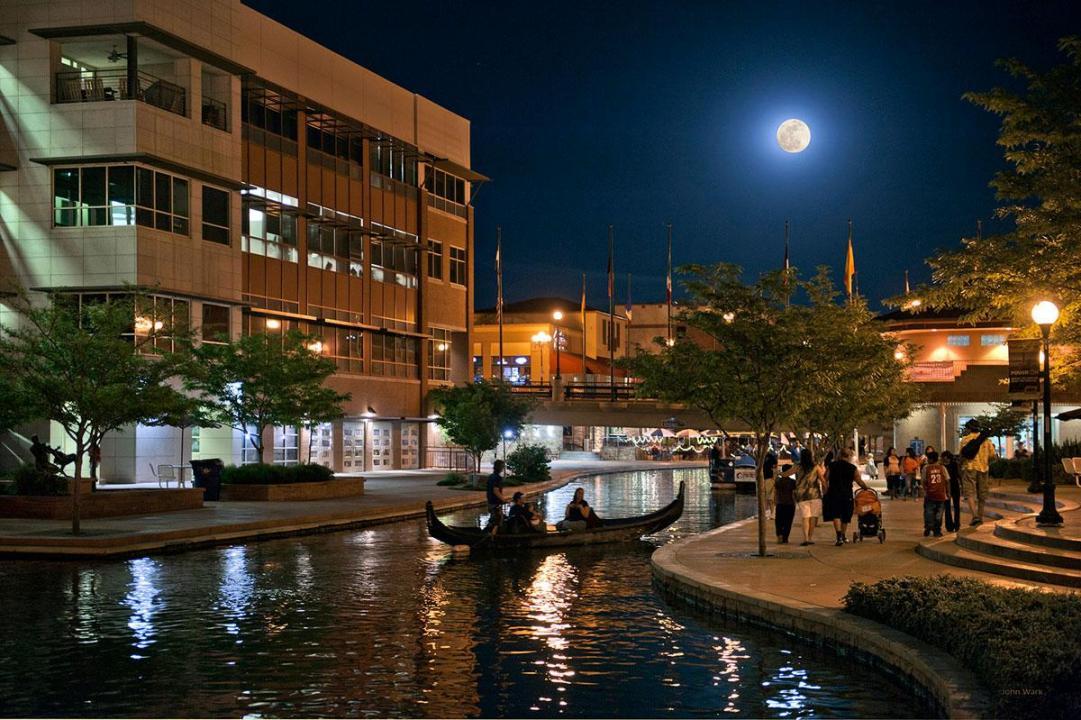 35 / 50 John Wark // Wikimedia Commons
#16. Charleston, West Virginia
– Percent currently divorced: 14.4% (3.6 points above national average)
– Currently separated: 1.5% (0.3 points below national average)
– Currently married: 48.4% (0.4 points above national average)
– Currently widowed: 8.2% (2.6 points above national average)
– Percent never married: 27.5% (6.3 points below national average)
– Total adult population estimate: 216,592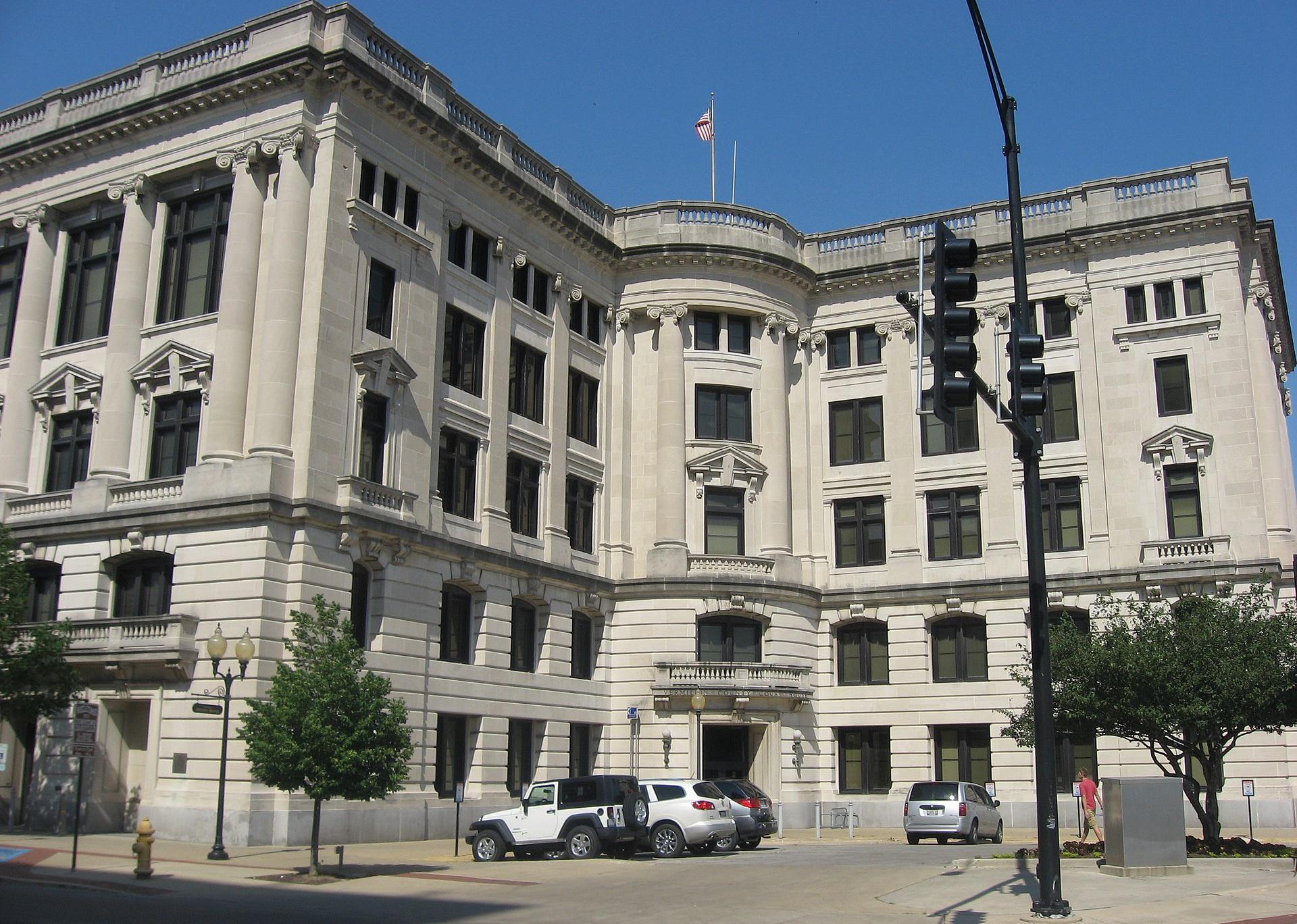 36 / 50 Nyttend // Wikimedia Commons
#14. Beckley, West Virginia (tie)
– Percent currently divorced: 14.4% (3.6 points above national average)
– Currently separated: 1.4% (0.4 points below national average)
– Currently married: 50.2% (2.2 points above national average)
– Currently widowed: 8.5% (2.9 points above national average)
– Percent never married: 25.5% (8.3 points below national average)
– Total adult population estimate: 95,779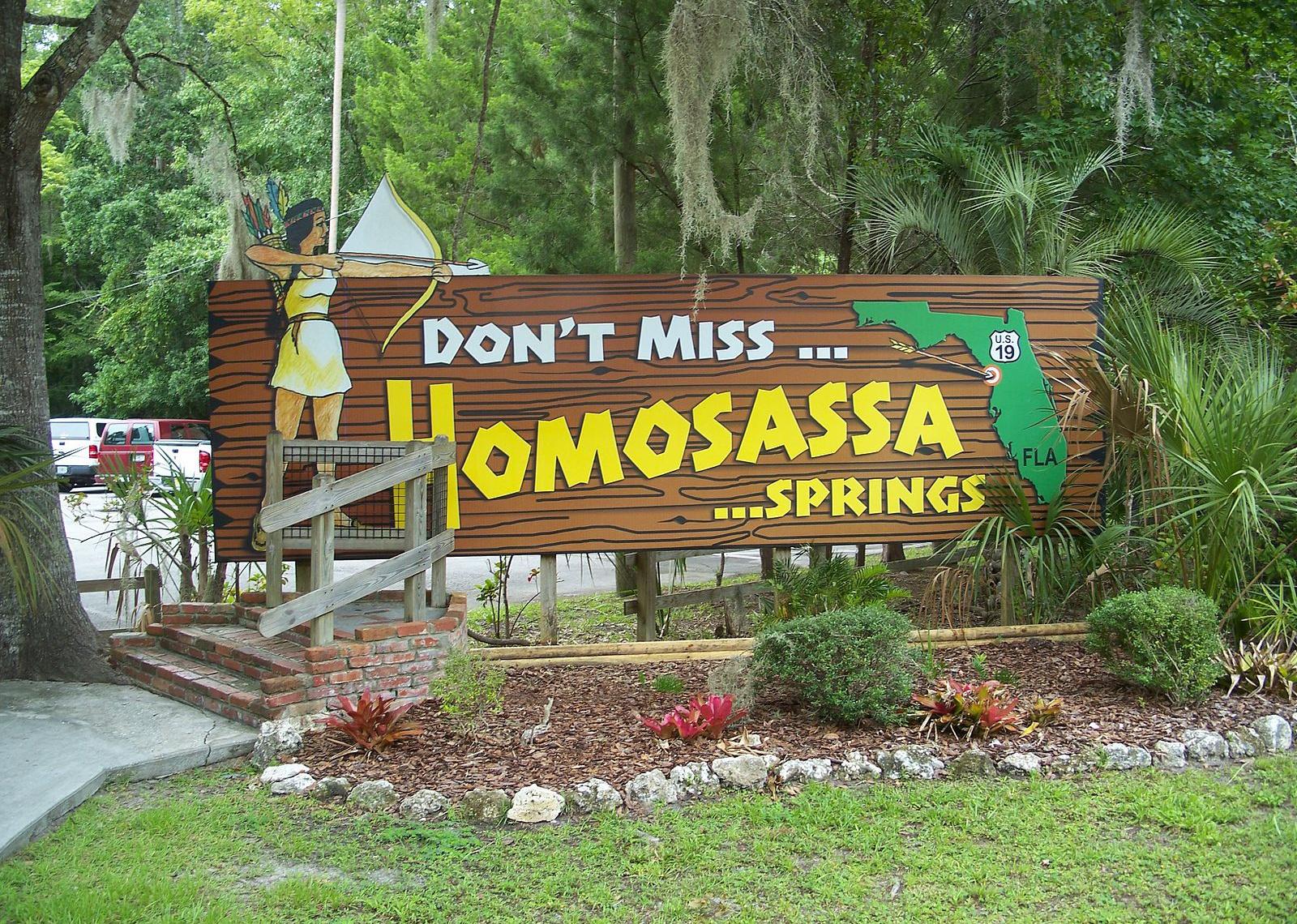 37 / 50 Ebyabe // Wikimedia Commons
#14. Homosassa Springs, Florida (tie)
– Percent currently divorced: 14.4% (3.6 points above national average)
– Currently separated: 1.4% (0.4 points below national average)
– Currently married: 52.7% (4.7 points above national average)
– Currently widowed: 10.5% (4.9 points above national average)
– Percent never married: 21.0% (12.8 points below national average)
– Total adult population estimate: 133,225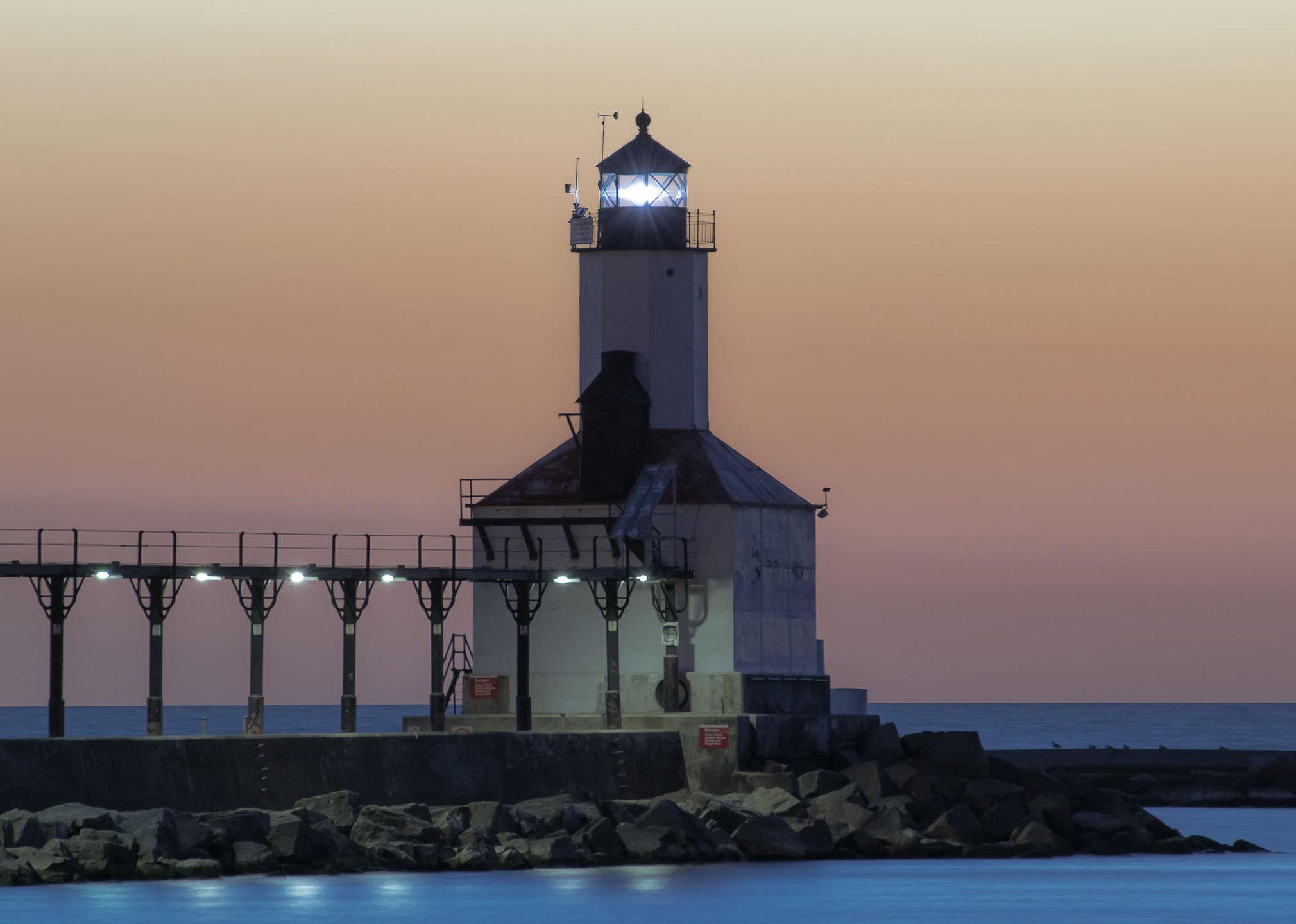 38 / 50 Matt Morse // Wikimedia Commons
#13. Grants Pass, Oregon
– Percent currently divorced: 14.5% (3.7 points above national average)
– Currently separated: 2.0% (0.2 points above national average)
– Currently married: 52.3% (4.3 points above national average)
– Currently widowed: 6.7% (1.1 points above national average)
– Percent never married: 24.4% (9.4 points below national average)
– Total adult population estimate: 73,486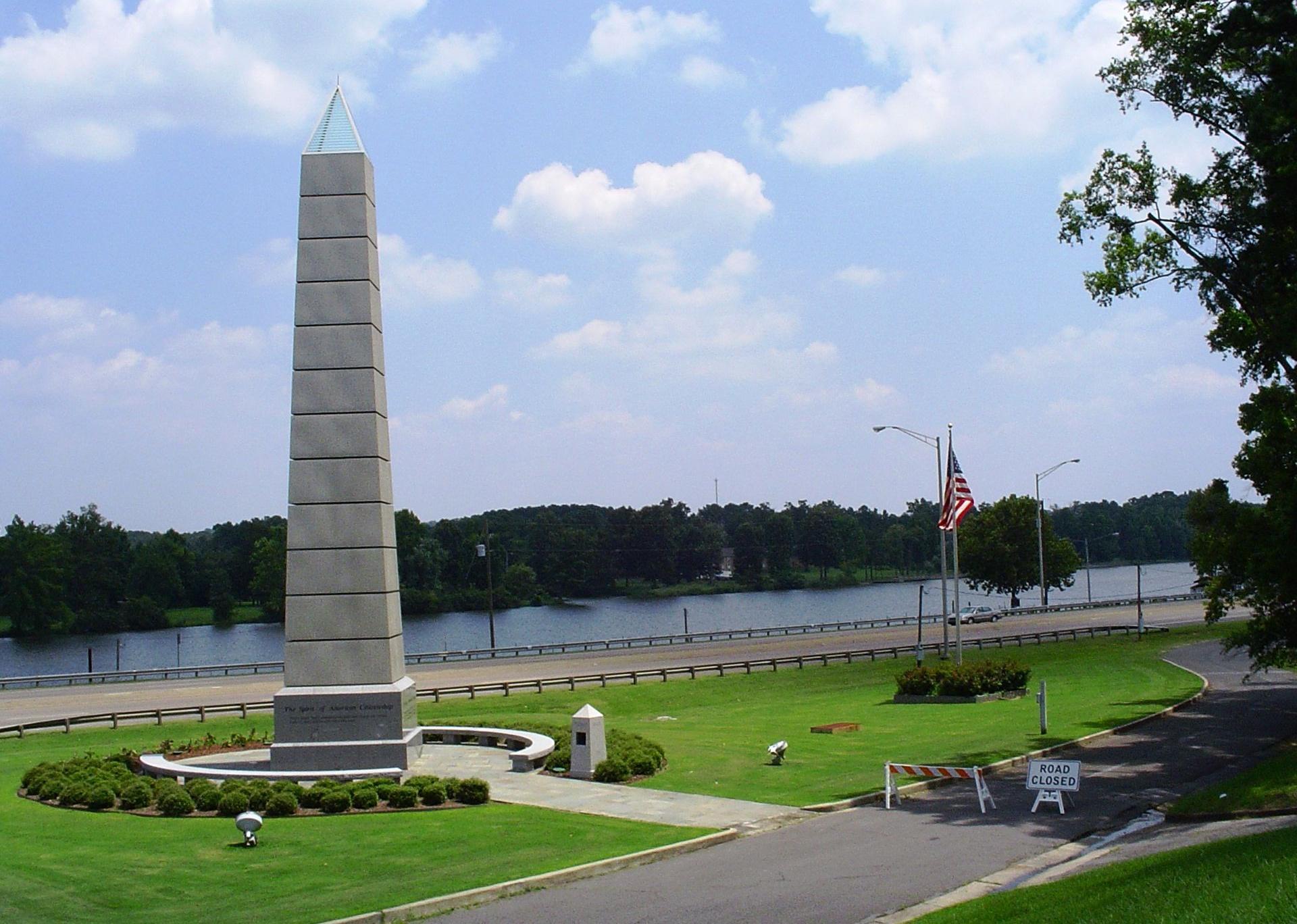 39 / 50 Prestinian // Wikimedia Commons
#12. Gadsden, Alabama
– Percent currently divorced: 14.5% (3.7 points above national average)
– Currently separated: 1.8% (0.0 points below national average)
– Currently married: 45.5% (2.5 points below national average)
– Currently widowed: 8.7% (3.1 points above national average)
– Percent never married: 29.5% (4.3 points below national average)
– Total adult population estimate: 85,077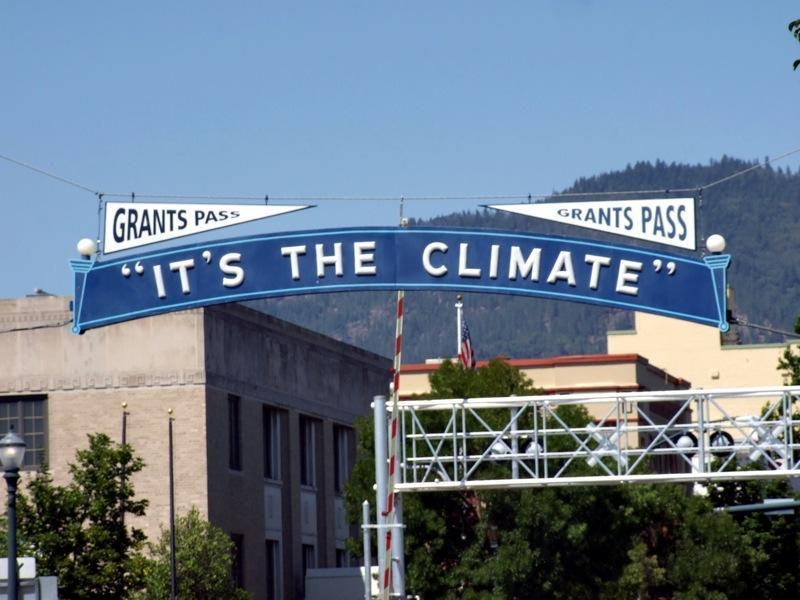 40 / 50 Joseph Novak // Wikimedia Commons
#11. Michigan City-La Porte, Indiana
– Percent currently divorced: 14.5% (3.7 points above national average)
– Currently separated: 1.1% (0.7 points below national average)
– Currently married: 47.0% (1.0 points below national average)
– Currently widowed: 6.0% (0.4 points above national average)
– Percent never married: 31.4% (2.4 points below national average)
– Total adult population estimate: 92,175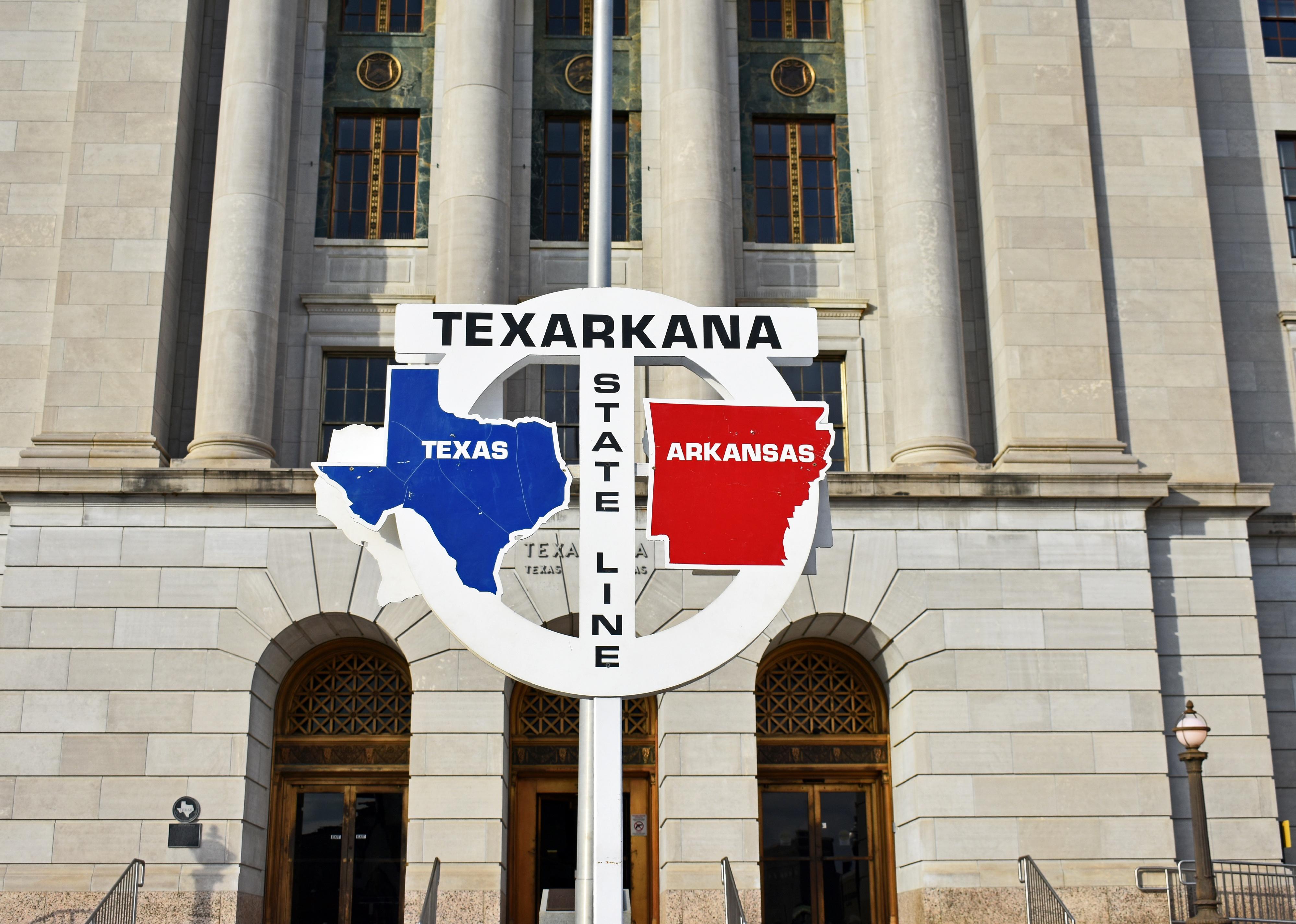 41 / 50 K.Woolf // Shutterstock
#10. Texarkana, Texas-Arkansas
– Percent currently divorced: 14.6% (3.8 points above national average)
– Currently separated: 2.7% (0.9 points above national average)
– Currently married: 45.5% (2.5 points below national average)
– Currently widowed: 7.1% (1.5 points above national average)
– Percent never married: 30.1% (3.7 points below national average)
– Total adult population estimate: 118,882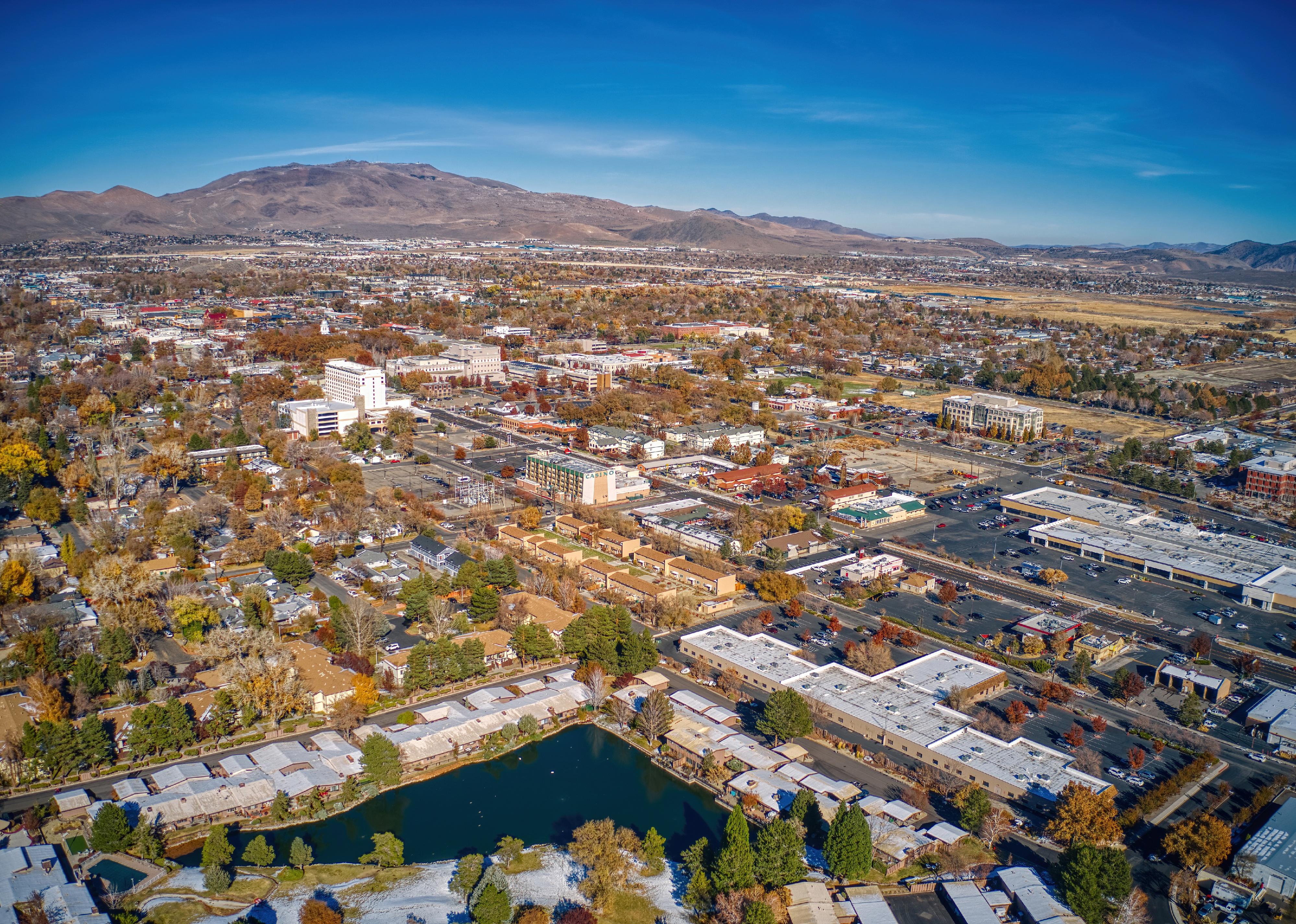 42 / 50 Jacob Boomsma // Shutterstock
#9. Carson City, Nevada
– Percent currently divorced: 14.6% (3.8 points above national average)
– Currently separated: 2.5% (0.7 points above national average)
– Currently married: 45.2% (2.8 points below national average)
– Currently widowed: 7.7% (2.1 points above national average)
– Percent never married: 30.0% (3.8 points below national average)
– Total adult population estimate: 48,085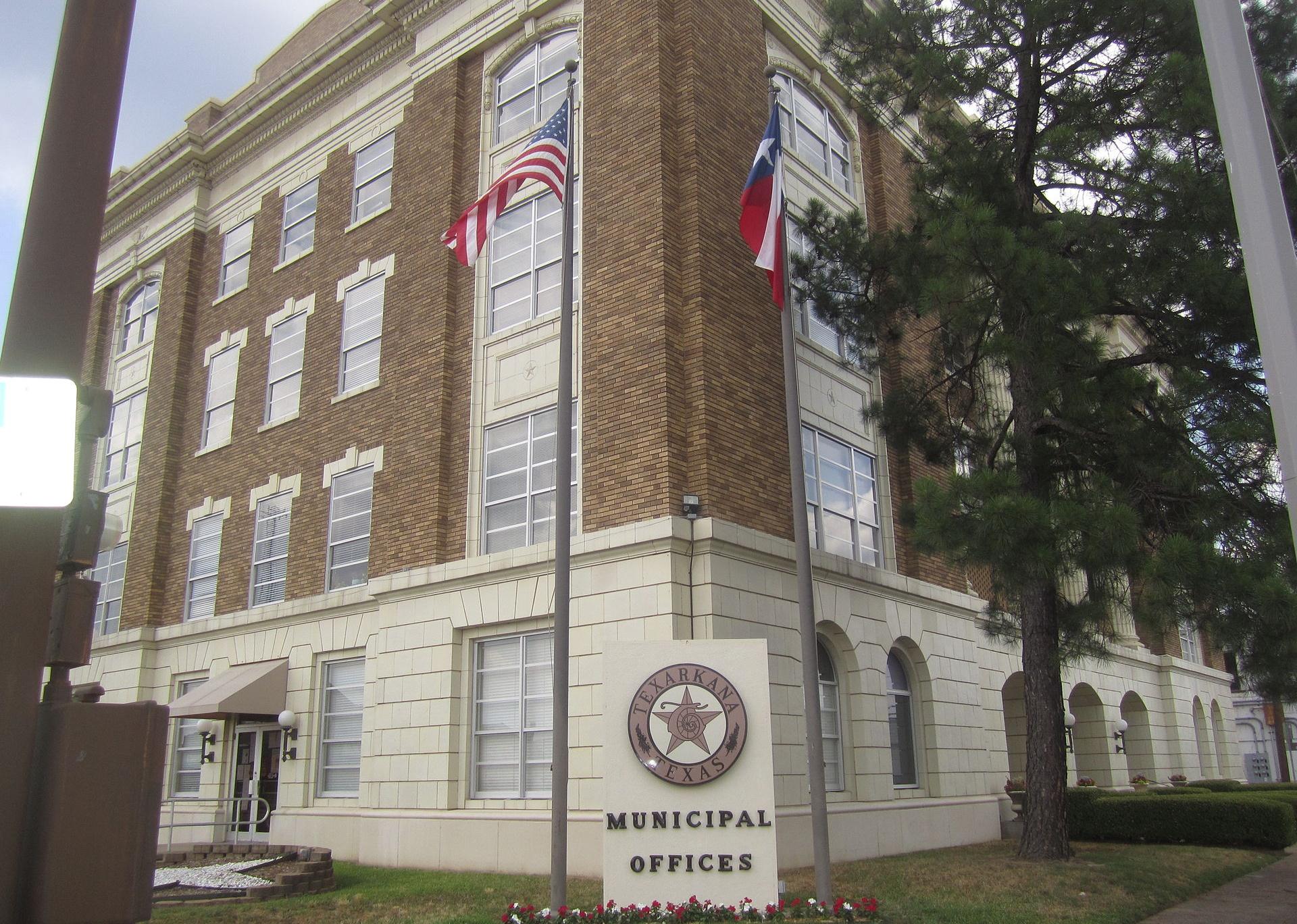 43 / 50 Billy Hathorn // Wikimedia Commons
#8. Kingsport-Bristol, Tennessee-Virginia
– Percent currently divorced: 14.6% (3.8 points above national average)
– Currently separated: 2.2% (0.4 points above national average)
– Currently married: 50.4% (2.4 points above national average)
– Currently widowed: 8.3% (2.7 points above national average)
– Percent never married: 24.5% (9.3 points below national average)
– Total adult population estimate: 259,755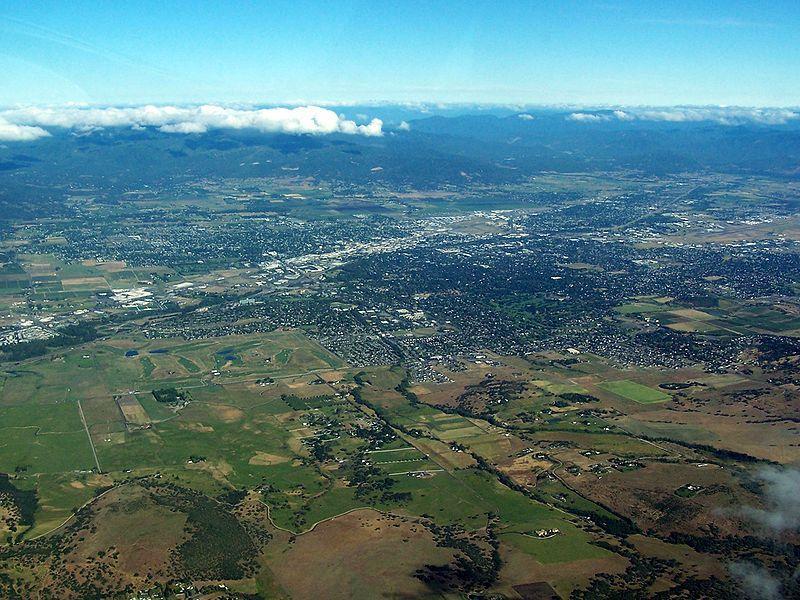 44 / 50 Little Mountain 5 // Wikimedia Commons
#7. Medford, Oregon
– Percent currently divorced: 14.9% (4.1 points above national average)
– Currently separated: 1.2% (0.6 points below national average)
– Currently married: 51.1% (3.1 points above national average)
– Currently widowed: 5.9% (0.3 points above national average)
– Percent never married: 26.9% (6.9 points below national average)
– Total adult population estimate: 183,553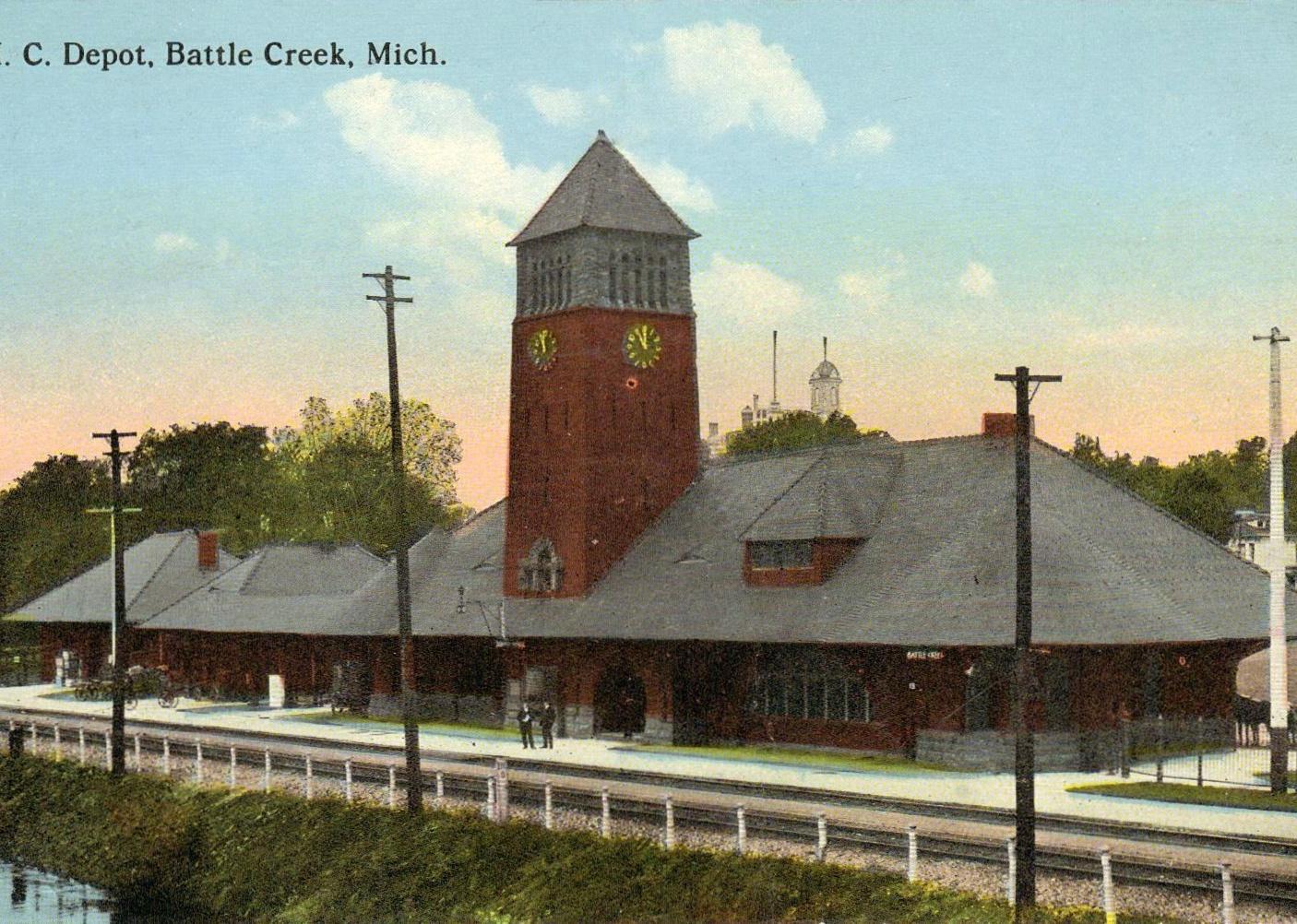 45 / 50 Quibik // Wikimedia Commons
#6. St. Joseph, Missouri-Kansas
– Percent currently divorced: 15.1% (4.3 points above national average)
– Currently separated: 1.5% (0.3 points below national average)
– Currently married: 46.4% (1.6 points below national average)
– Currently widowed: 6.4% (0.8 points above national average)
– Percent never married: 30.6% (3.2 points below national average)
– Total adult population estimate: 100,058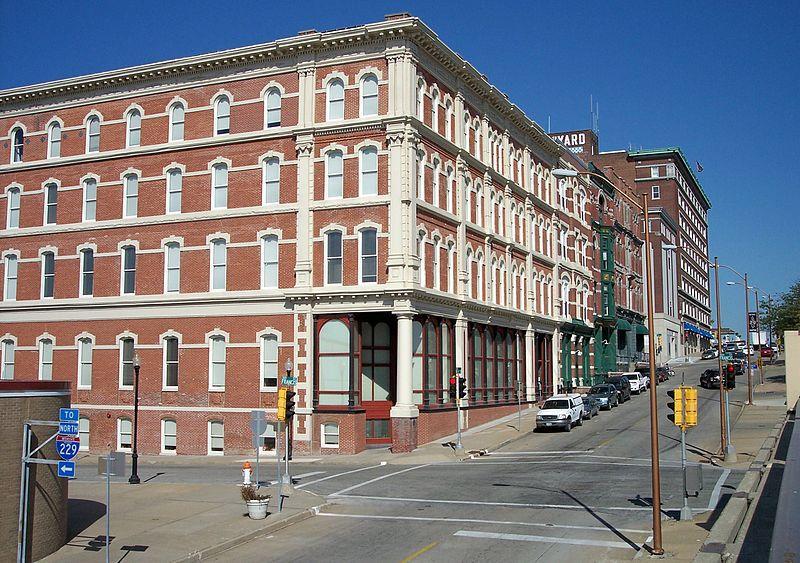 46 / 50 Tim Kiser // Wikimedia Commons
#5. Battle Creek, Michigan
– Percent currently divorced: 15.1% (4.3 points above national average)
– Currently separated: 1.3% (0.5 points below national average)
– Currently married: 44.7% (3.3 points below national average)
– Currently widowed: 6.3% (0.7 points above national average)
– Percent never married: 32.6% (1.2 points below national average)
– Total adult population estimate: 108,885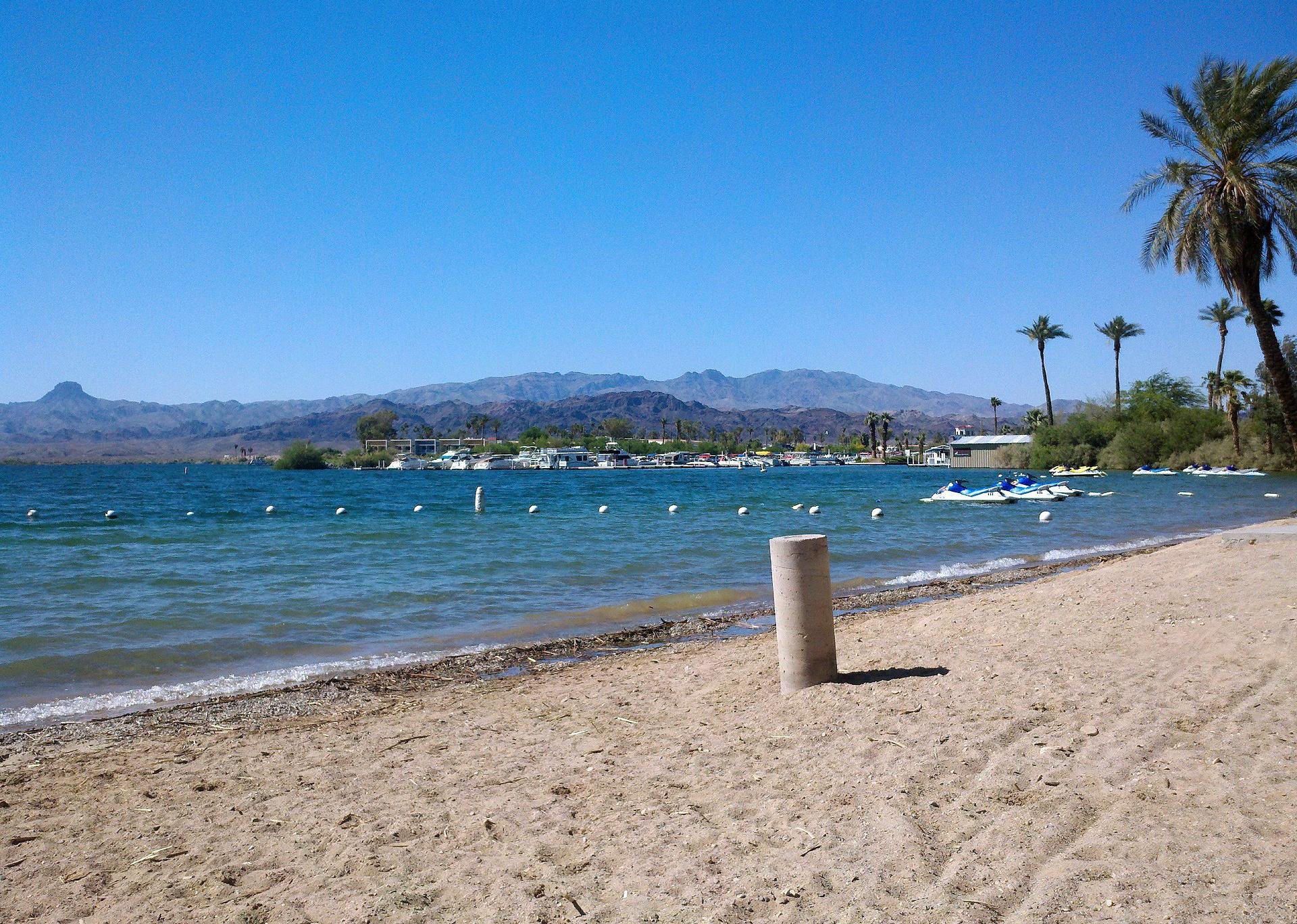 47 / 50 CWanamaker // Wikimedia Commons
#3. Hot Springs, Arkansas (tie)
– Percent currently divorced: 15.3% (4.5 points above national average)
– Currently separated: 2.1% (0.3 points above national average)
– Currently married: 48.8% (0.8 points above national average)
– Currently widowed: 8.5% (2.9 points above national average)
– Percent never married: 25.3% (8.5 points below national average)
– Total adult population estimate: 83,268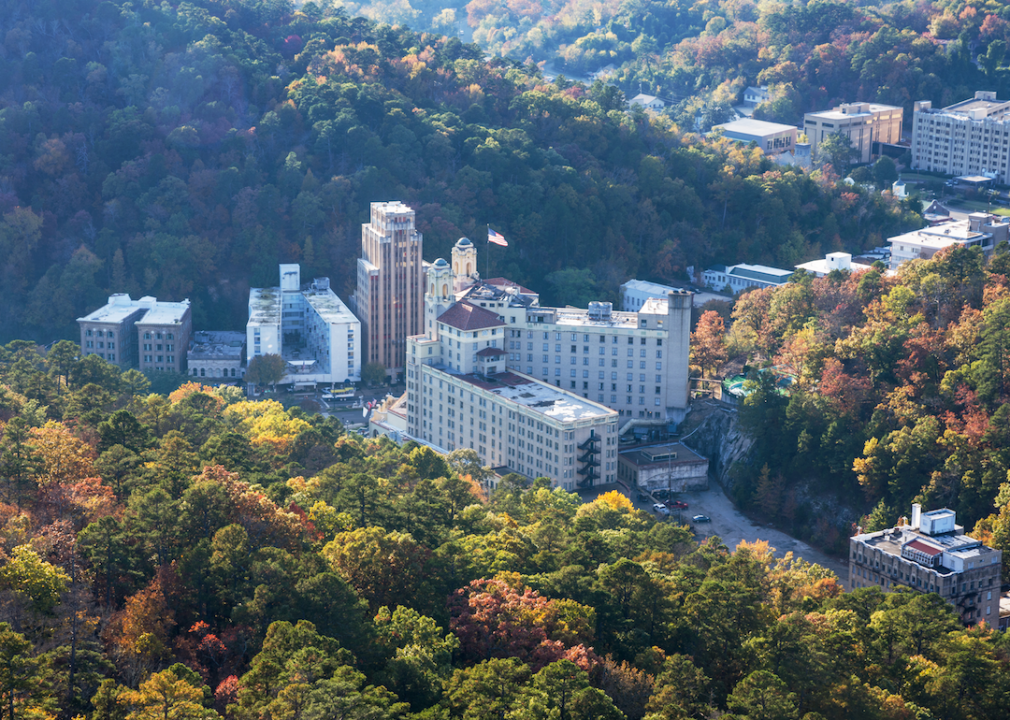 48 / 50 Sharon Day // Shutterstock
#3. Lake Havasu City-Kingman, Arizona (tie)
– Percent currently divorced: 15.3% (4.5 points above national average)
– Currently separated: 2.1% (0.3 points above national average)
– Currently married: 51.0% (3.0 points above national average)
– Currently widowed: 8.7% (3.1 points above national average)
– Percent never married: 23.0% (10.8 points below national average)
– Total adult population estimate: 181,749
49 / 50 Martha.baden // Wikimedia Commons
#2. Prescott Valley-Prescott, Arizona
– Percent currently divorced: 15.5% (4.7 points above national average)
– Currently separated: 1.3% (0.5 points below national average)
– Currently married: 52.9% (4.9 points above national average)
– Currently widowed: 8.0% (2.4 points above national average)
– Percent never married: 22.3% (11.5 points below national average)
– Total adult population estimate: 202,886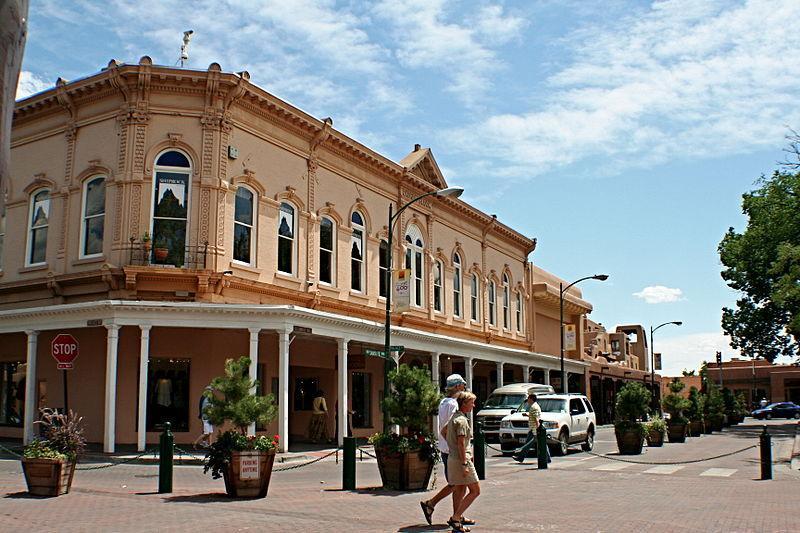 50 / 50 Asaavedra32 // Wikimedia Commons
#1. Santa Fe, New Mexico
– Percent currently divorced: 16.1% (5.3 points above national average)
– Currently separated: 1.2% (0.6 points below national average)
– Currently married: 46.5% (1.5 points below national average)
– Currently widowed: 5.6% (0.0 points below national average)
– Percent never married: 30.7% (3.1 points below national average)
– Total adult population estimate: 131,477
This article originally appeared on Stacker