Food has the power to bring people together, but certain dishes can be unsettling for people from different cultures. American cuisine is distinct, often featuring dishes that may seem peculiar to those who are not accustomed to it.
Discover 20 unique American delicacies that may elicit mixed reactions from foreigners! While Americans cherish these dishes, they might not be for everyone outside the US. Brace yourself for a splendid culinary adventure as we delve into these intriguing eats that might surprise you.
Street Hotdogs
Street hotdogs are a classic staple of American cuisine, but the sight and smell can be off-putting for many foreigners.
The combination of processed meat and artificial seasonings can make people gag and cringe. Topped with mayonnaise, ketchup, or mustard, it's an acquired taste that often takes time to appreciate. But for those brave enough to try one, they just might surprise you!
Pumpkin Spice Everything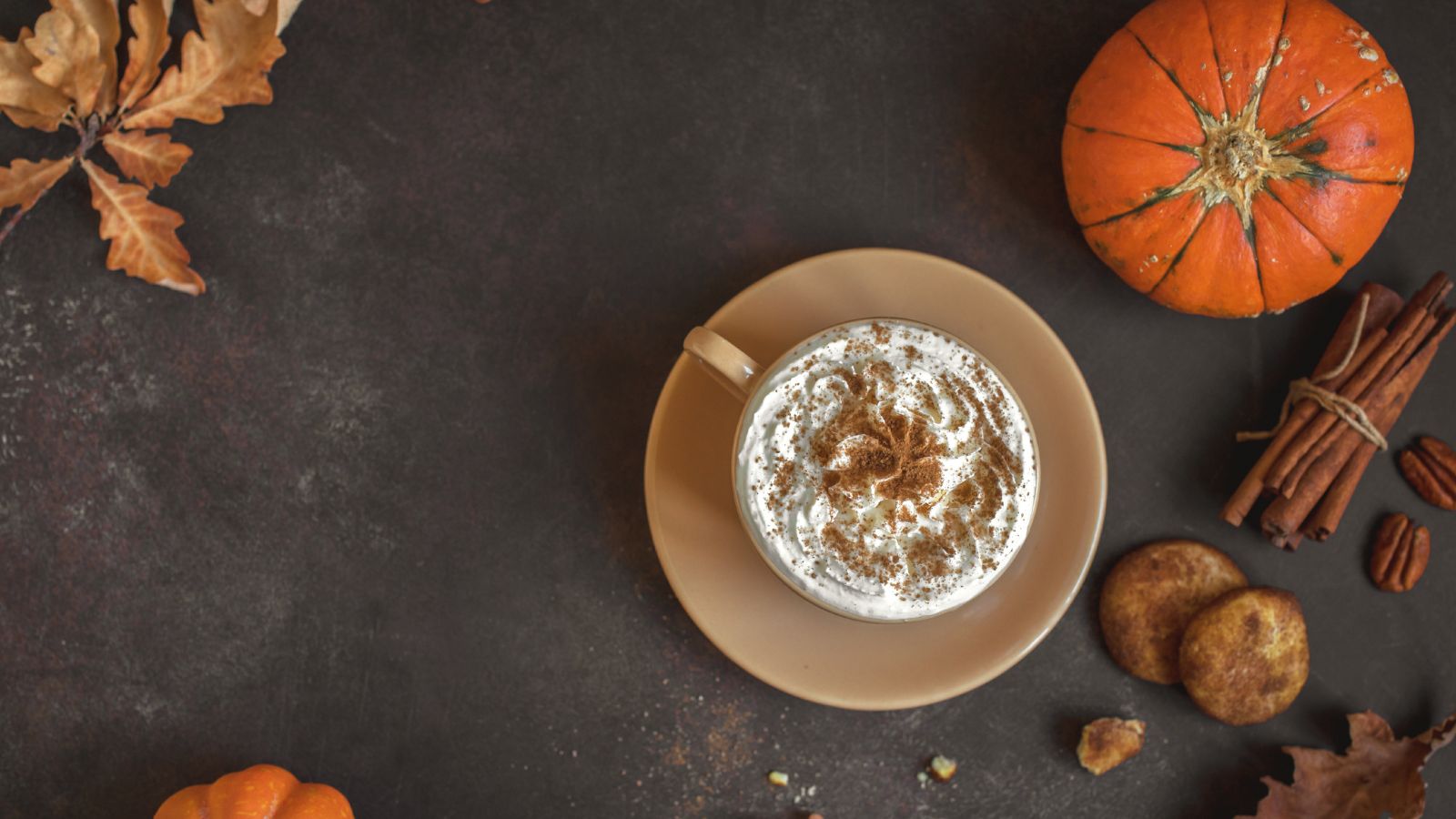 Pumpkin Spice has become an American classic that is loved by many. From Pumpkin Spice Lattes to Pumpkin Spice Muffins, this flavor combination of nutmeg, cinnamon, and allspice can be found in almost anything these days.
While it may bring a sense of comfort and nostalgia for Americans, foreigners are often taken aback when they experience the intense pumpkin spice flavors.
Ranch Dressing
Ranch dressing is a beloved condiment in the US, but quite the surprise for visitors from abroad. While Americans adore its creamy texture and tangy flavor on salads or as a dip, some foreigners find it a bit overpowering. Made with buttermilk and mayo, it's like an American twang in the world of condiments! 🇺🇸🤠🥗
Mountain Dew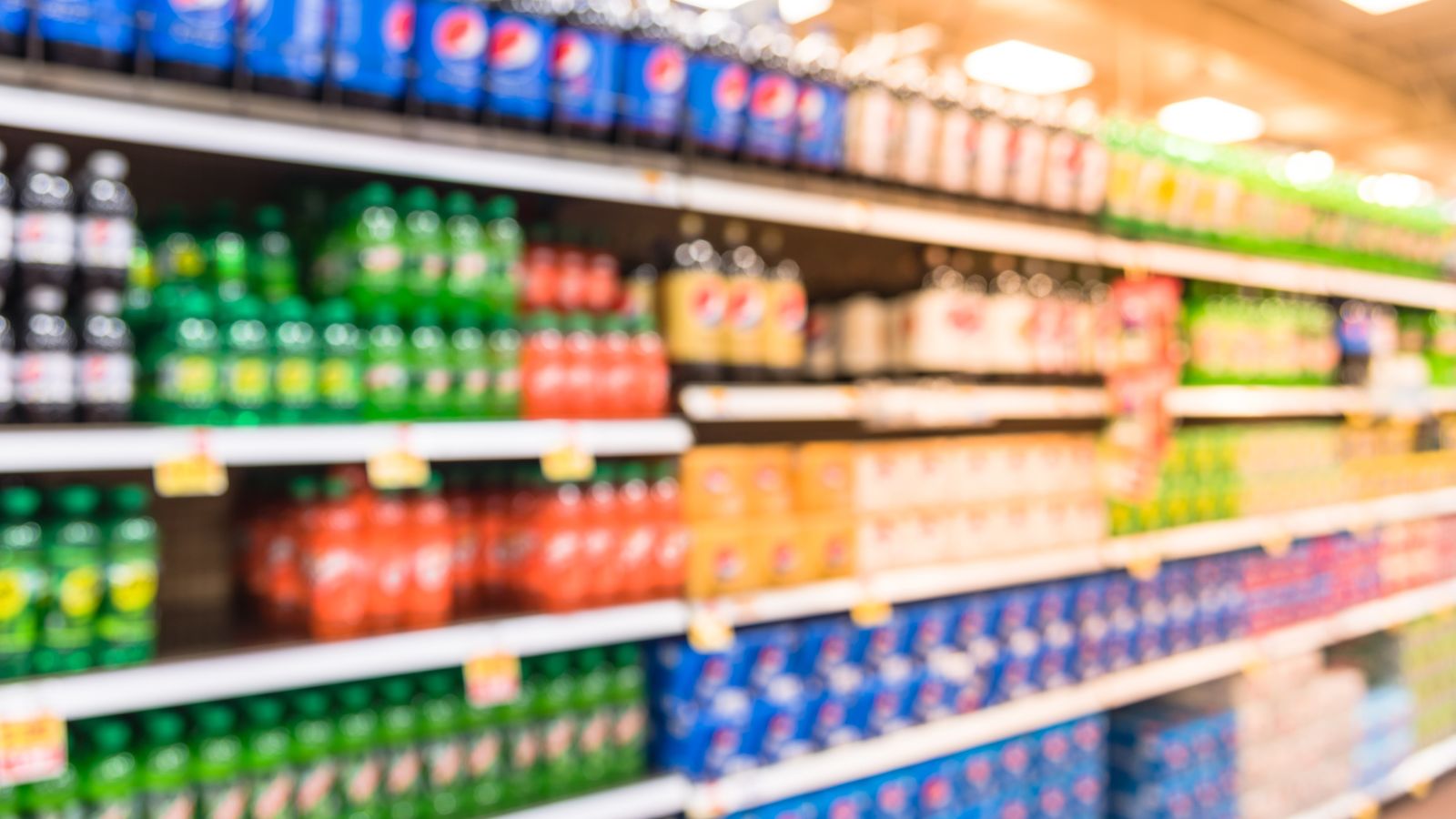 Mountain Dew is one of the most popular American beverages, the audacious neon-green elixir is cherished by Americans but not for the faint of heart. With its intense citrusy punch, it can leave foreigners in a state of delightful confusion. Brace yourself for the caffeine and sugar surge, for this fizzy concoction may deliver a jolt that leaves some feeling deliciously nauseous!
Creamy Casseroles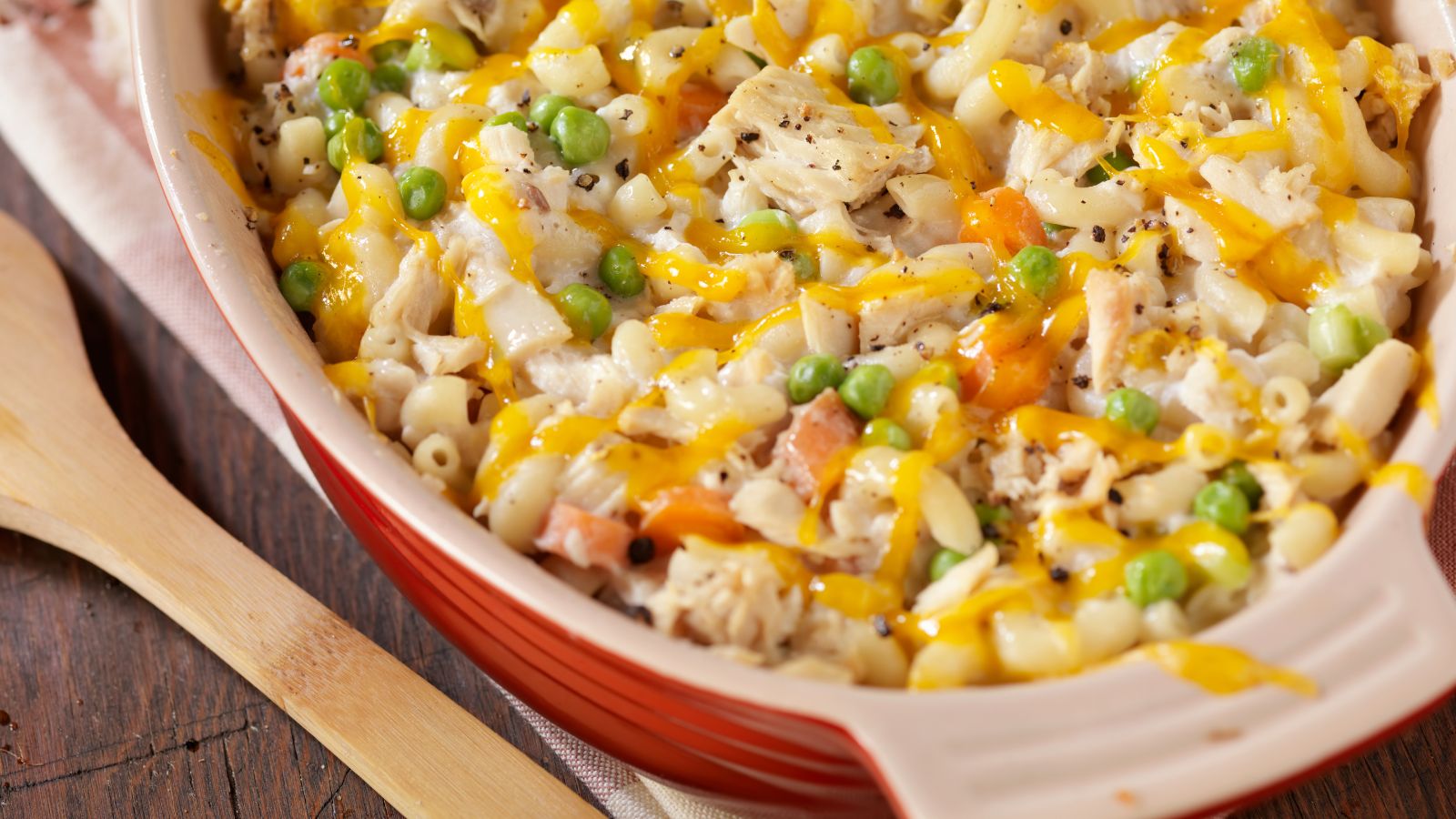 Creamy casseroles are a classic American dish many foreigners find gag-inducing and cringeworthy. These dishes typically consist of cooked pasta or rice topped with a creamy sauce which is often loaded with cheese, butter, and cream.
Casseroles can then be further enhanced by adding additional ingredients like vegetables, bacon, and sausage for extra flavor. Despite their reputation as being unhealthy, creamy casseroles can be quite tasty when prepared properly.
Cherry-flavored Anything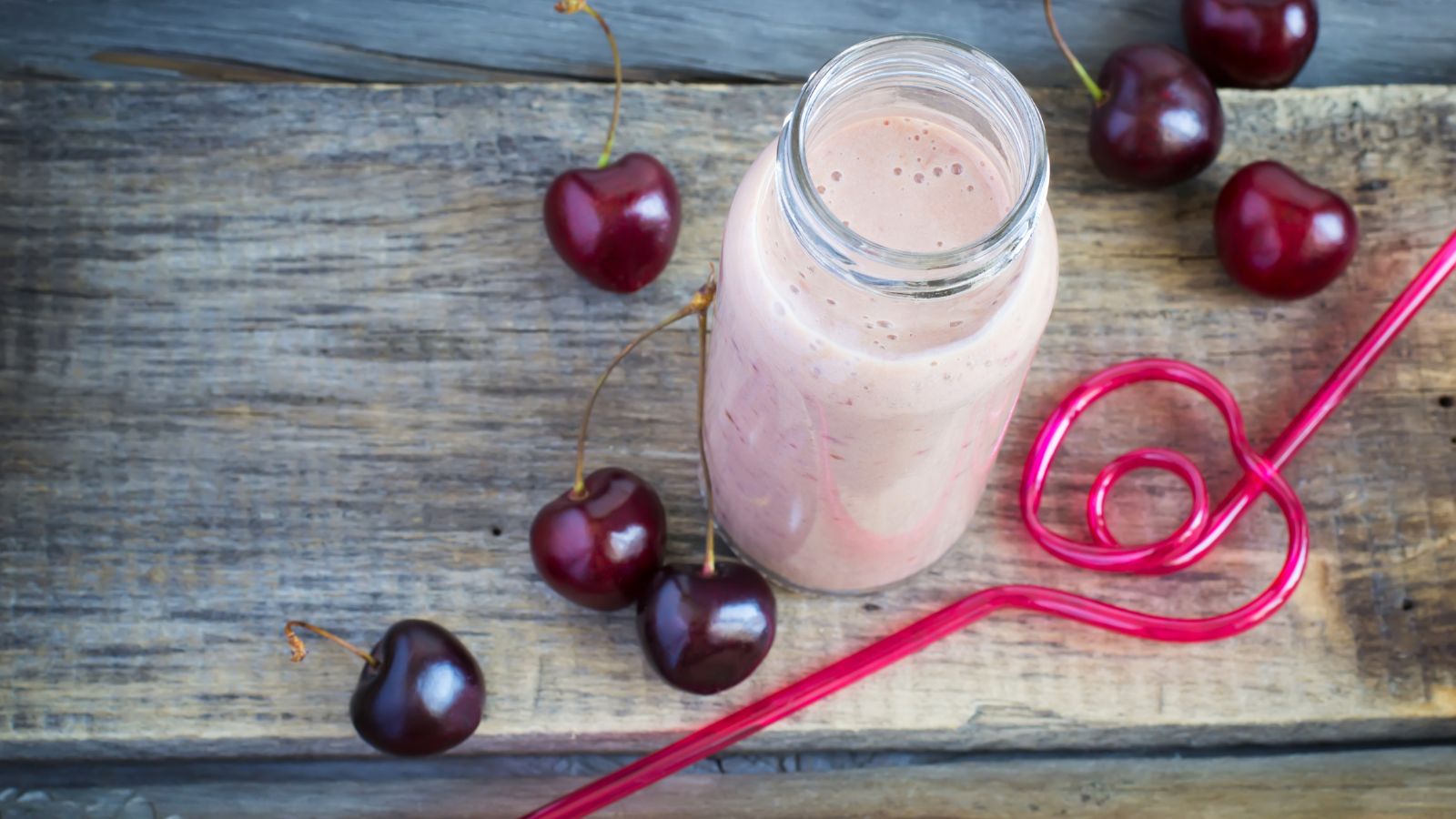 Foreigners might give a cherry-flavored thumbs-down and make a cringe face! From candies to milkshakes, the intense artificial flavor could be overwhelming for the uninitiated.
Instant Ramen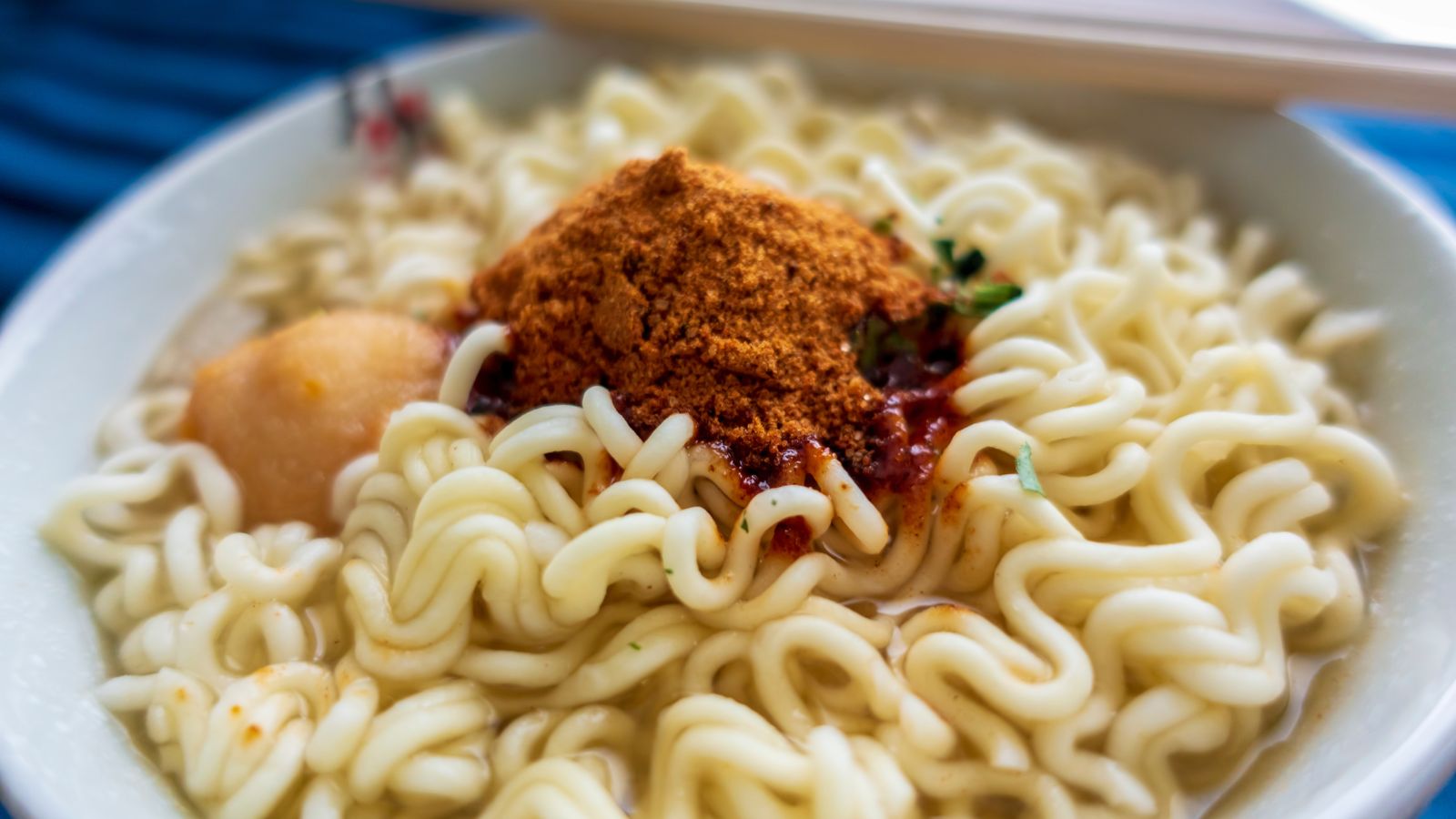 Instant Ramen is a quintessential American delight that foreign visitors struggle to digest. While beloved in the US, this prepackaged noodle creation with its artificial flavoring doesn't quite win over discerning palates. 🍜✨
While some may enjoy it for a quick snack, foreigners tend to be turned off by the bright colors, unusual texture, and lack of fresh ingredients.
American Bread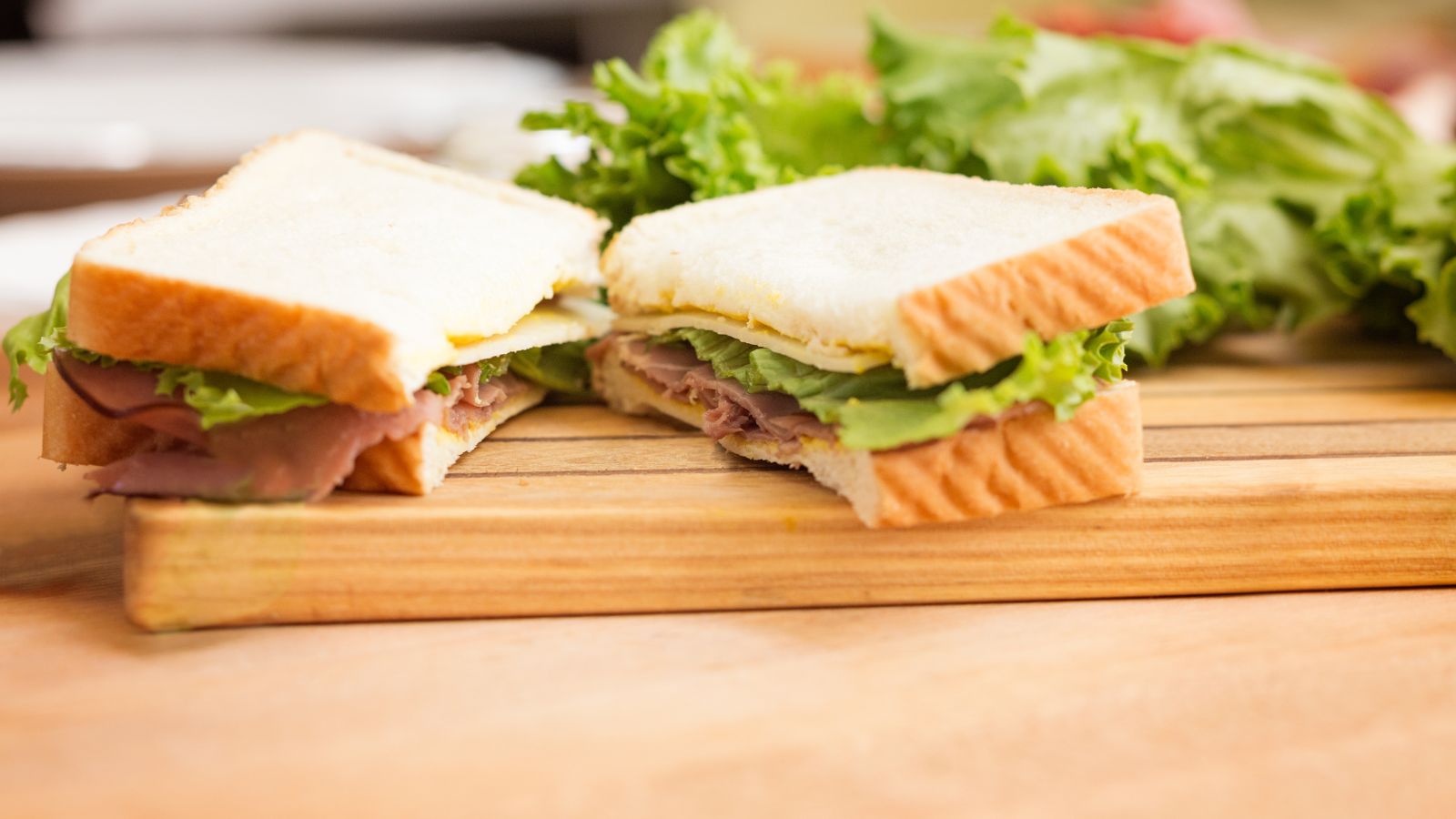 American bread can be a source of disgust for foreigners, especially with its dense texture and sweet taste. It's not uncommon for foreign visitors to find traditional American loaves of bread too heavy or too sweet.
Even the smell of these loaves of bread can be off-putting to some people! In particular, the fluffy white loaves are often seen as overly processed and artificial. To many, this type of bread is a far cry from the more natural and artisanal loaves found in other parts of the world.
American Fast Food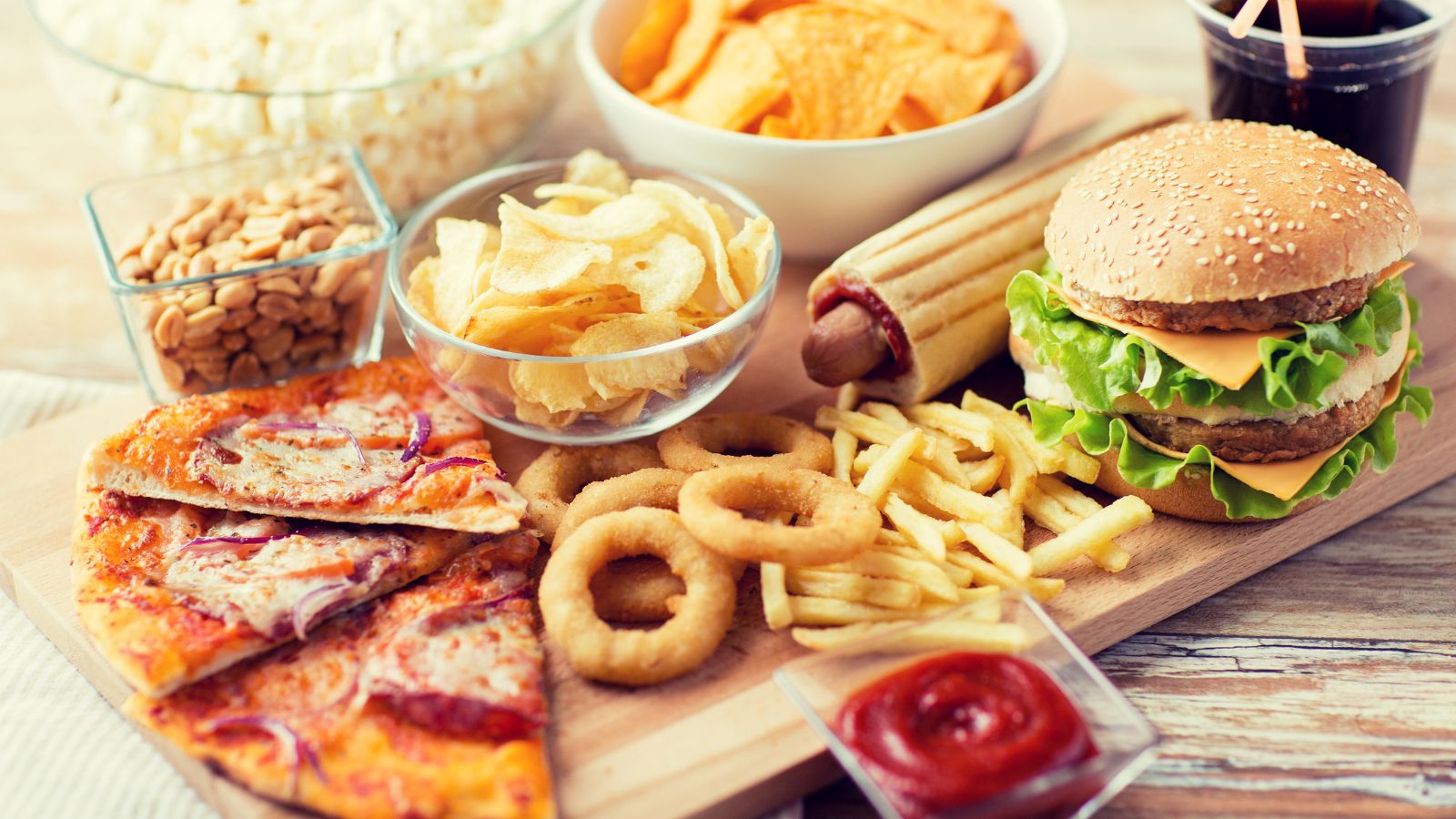 American fast food is widely considered to be some of the most unhealthy foods in the world. From deep-fried Twinkies and Krispy Kreme burgers to Pop-Tart ice cream sandwiches and Doritos tacos, American fast food will make foreigners gag and cringe!
Eating such greasy and processed meals can lead to numerous health problems, including obesity, heart disease, and diabetes. Americans should consider switching to healthier options like salads, meats, and fruits for a more nutritious diet.
Deep Dish Pizza
Deep dish pizza has a thick crust that forms an edge around the sides of the pan, creating a depth for the toppings to be piled high. It is often made with chunky tomato sauce, plenty of cheese, and an array of fresh ingredients like vegetables or meats.
Not only does it look different from traditional thin-crust pizzas, but its taste and texture are also unique.
Sweet Cinnamon Buns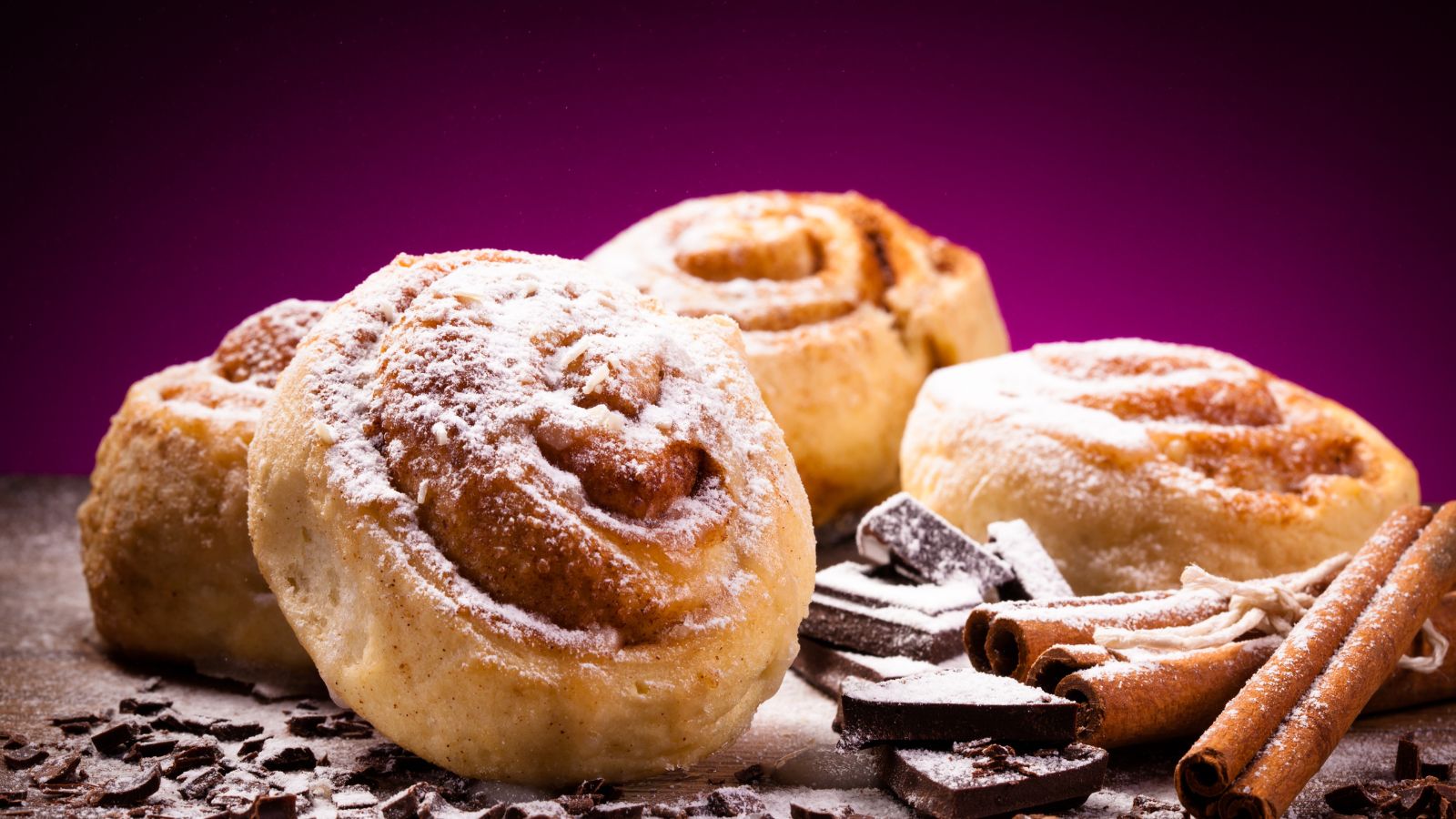 Sweet cinnamon buns are a favorite treat in the United States, but they can be a shock to foreigners. The soft, fluffy dough combination with sweet brown sugar and spicy cinnamon will likely be too much for some foreign palates.
Americans tend to love these sticky treats for breakfast, as an afternoon snack, or even as an after-dinner dessert. For those who aren't used to such sweetness and spice, it may take some getting used to.
Twinkies
This spongy, golden yellow snack cake filled with creamy vanilla filling has been around since 1930 and is a classic example of American food that many foreigners find difficult to swallow!
While it's become an iconic symbol of Americana in pop culture and media, its sugary sweet taste can be too much for some international palates.
Root Beer
Root Beer is an American carbonated soft drink that has a unique flavor profile and is often considered a favorite among many. It is usually made with extracts from the root of sassafras plants, which gives it its distinct taste.
Root beer has been around since the 1800s and continues to be popular in America today, though foreigners may find its strong flavor off-putting and gag-inducing.
American Taco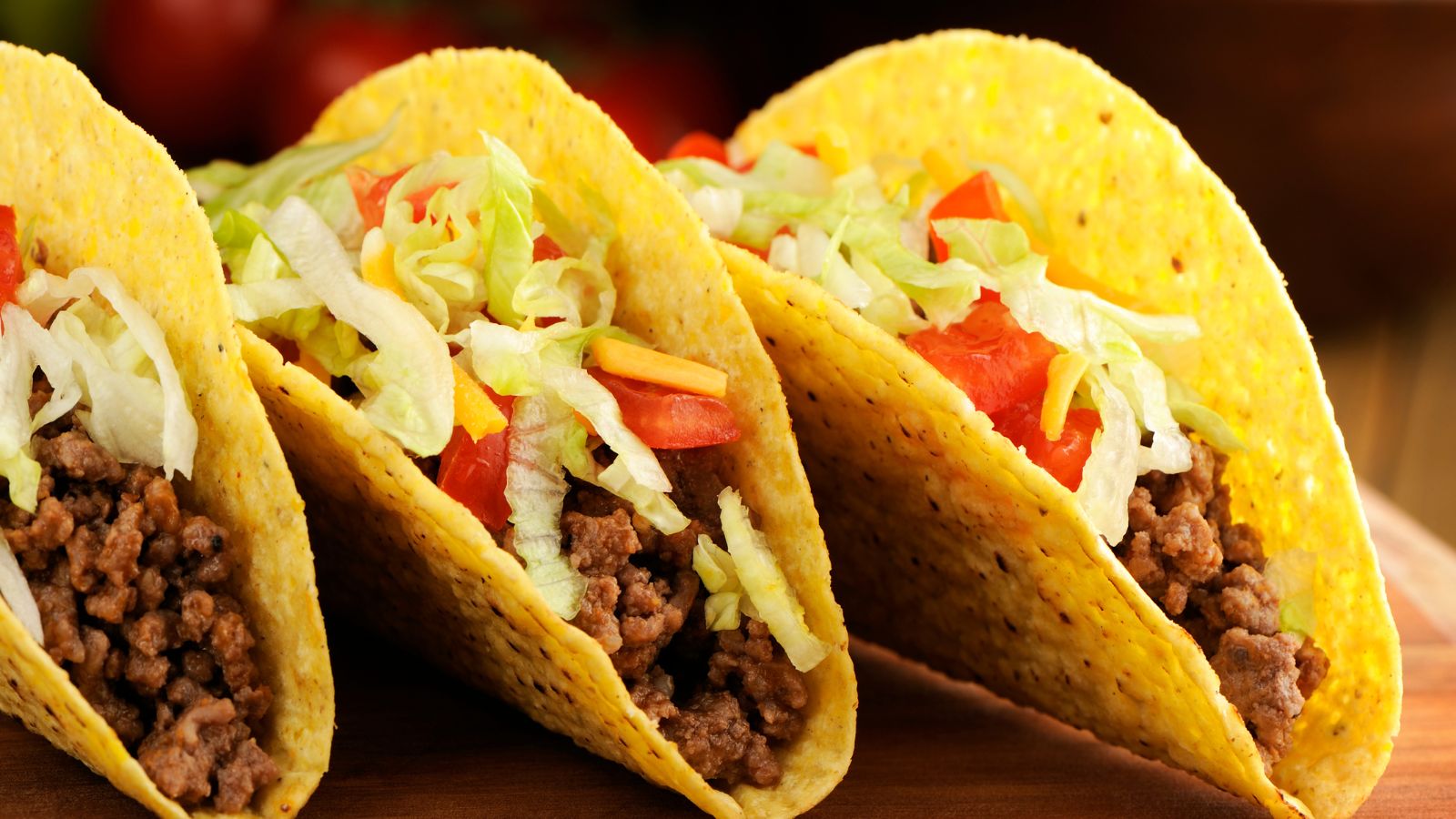 When it comes to American tacos, the usual suspects are beef, cheese, lettuce, and tomatoes. But what makes American tacos unique is the addition of ingredients like sour cream, guacamole, and salsa that give it a flare.
These tacos can be enjoyed in many different ways – from being wrapped up in a soft or crunchy shell to being served with additional toppings such as jalapenos or onions.
Large Portion Sizes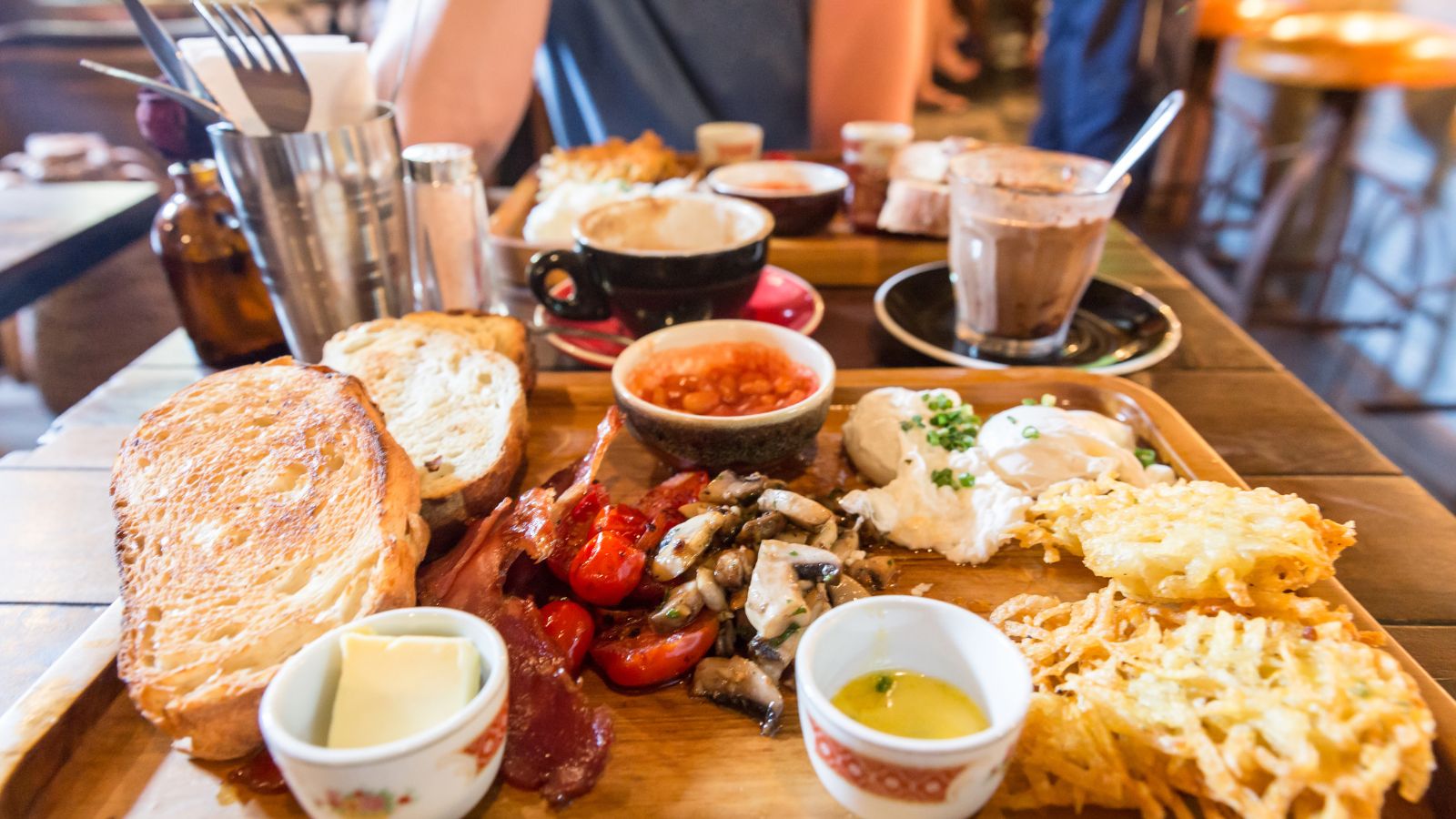 Many foreigners find it strange to see plates piled high with food, and some may even gag or cringe upon seeing the amount of food served in many restaurants.
It is important to be mindful of your portions when ordering food in America so that you can get the full experience without becoming overwhelmed.
Aerosol Cheese
The cheese comes in a convenient aerosol can, which makes it an easy choice for Americans looking for quick meals or snacks on the go.
While the convenience is appealing to some, the taste of this processed food leaves much to be desired. It has a distinct salty flavor that is reminiscent of plastic, and many find it off-putting.
American Soda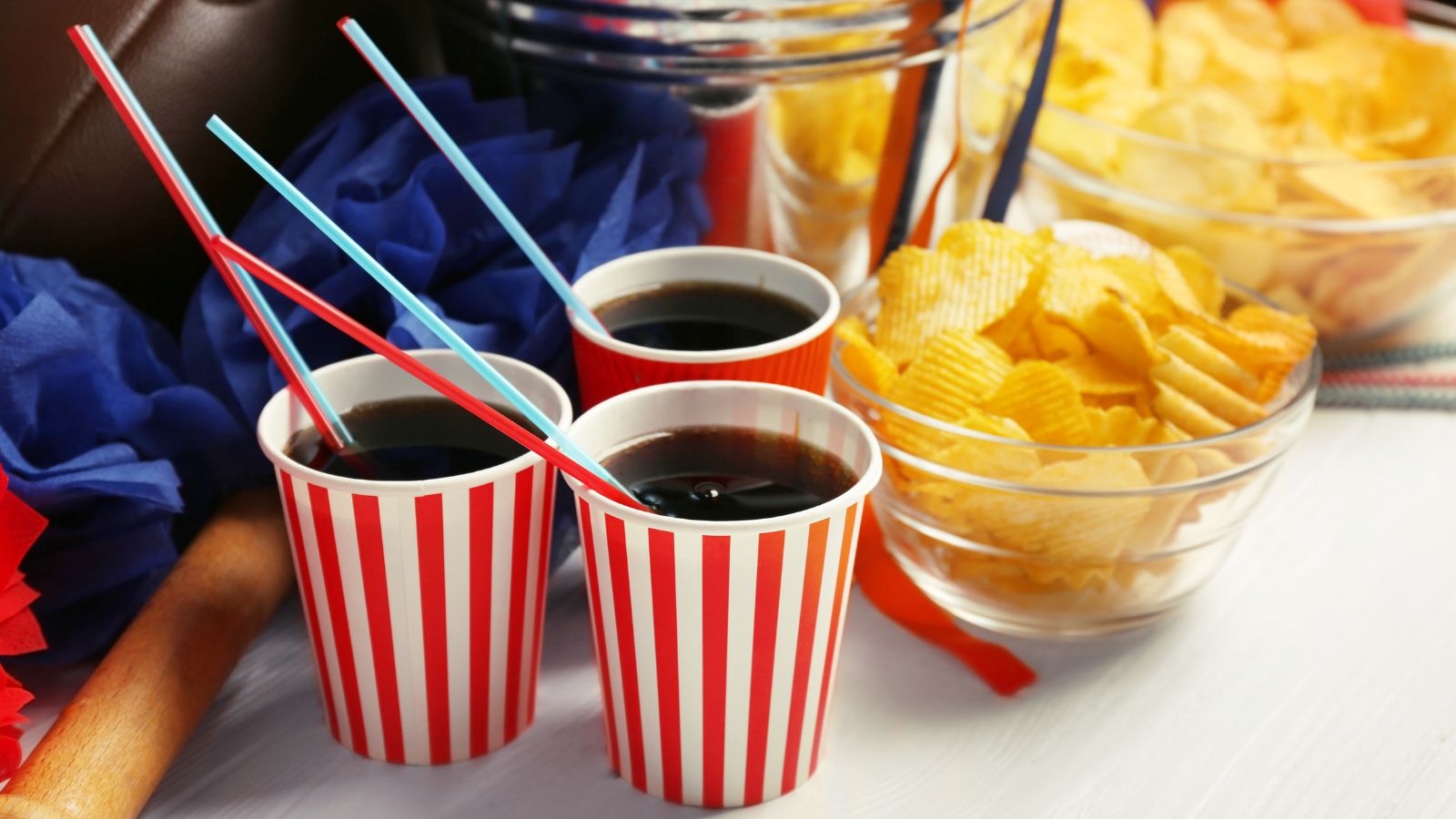 American soda is a staple in many households, and it's not uncommon to find a variety of brands, flavors, and sizes on store shelves. For those from other countries, however, the idea of drinking sugary beverages may be off-putting and even gag-inducing.
From its unhealthiness to its intense sweetness and artificial flavors, American soda can often come across as too extreme for foreigners to enjoy.
Pineapple on Pizza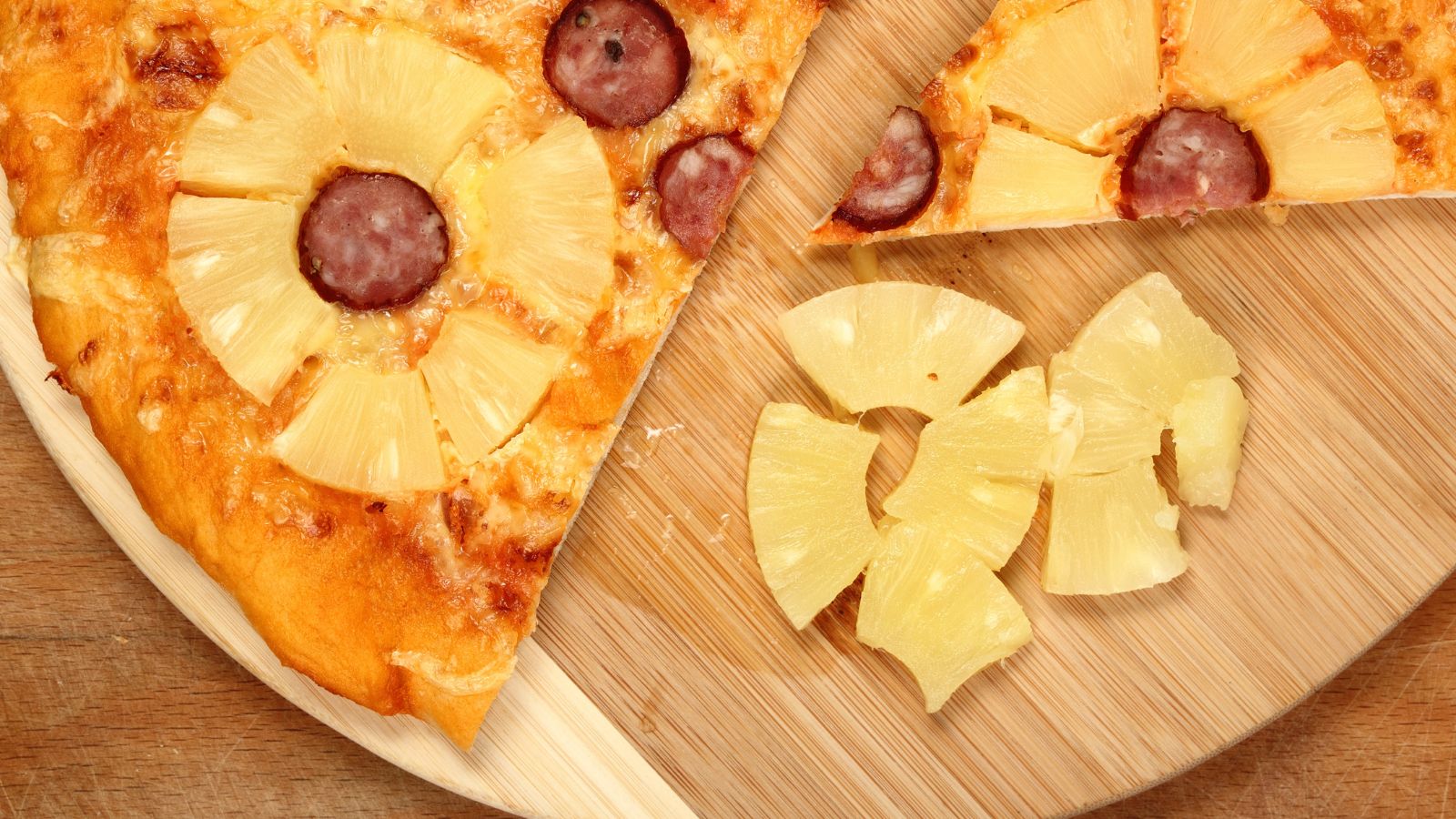 This combination of sweet and salty can make many foreign people gag and cringe as they experience this flavor combination for the first time!
To them, it doesn't seem like something that would go well together, but to Americans, it's a classic dish.
Hershey's Chocolate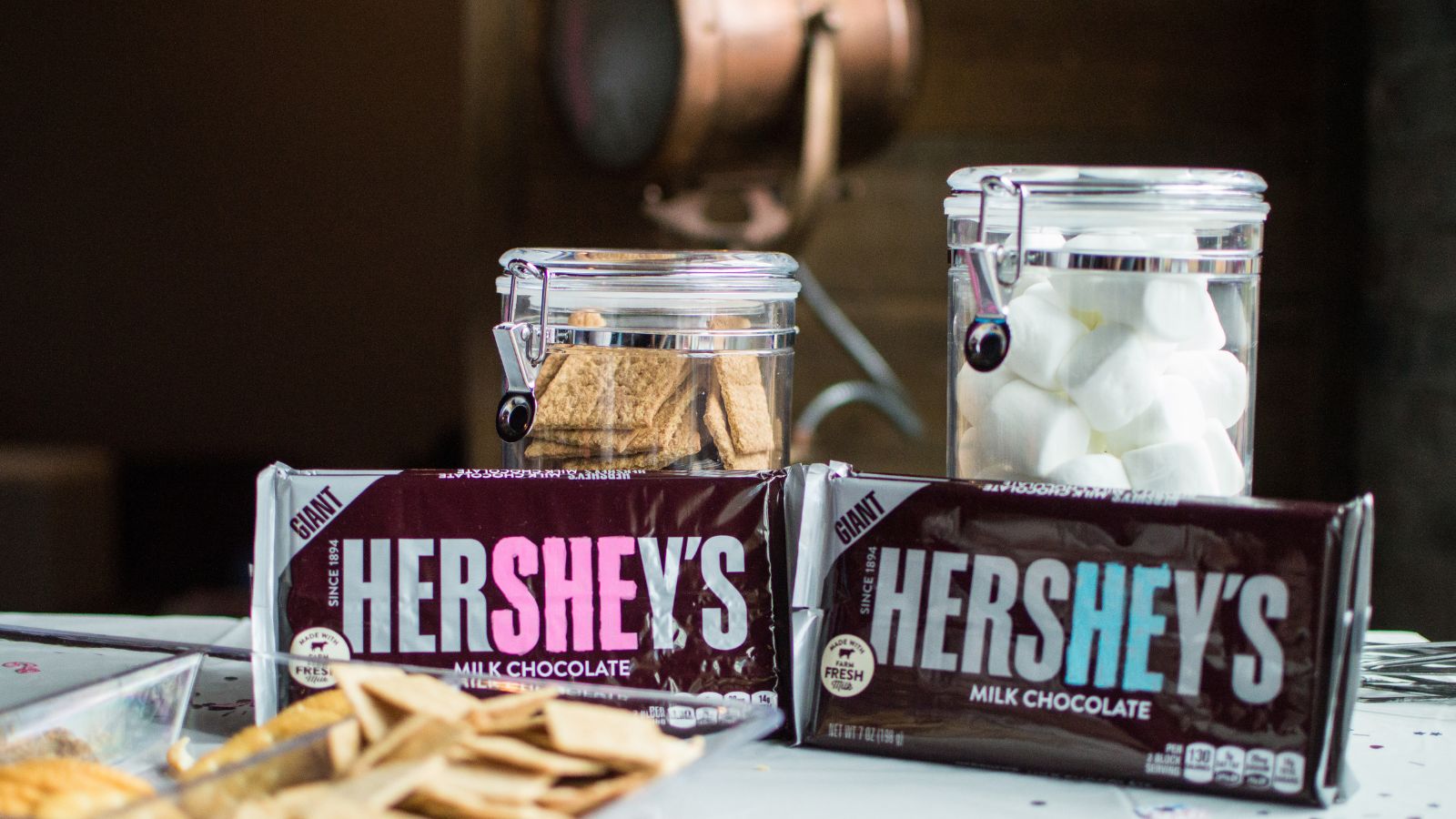 Hershey's chocolate is renowned for its distinct flavor and velvety texture, which has established it as a favorite among Americans. Its influence on our culture is so profound that chocolate is often colloquially referred to as "Hershey's," regardless of the actual brand.
The unique flavor of Hershey's chocolate has been described as having notes of caramel, vanilla, and cocoa powder – all of which combine to create one unforgettable taste!
Flavored Hummus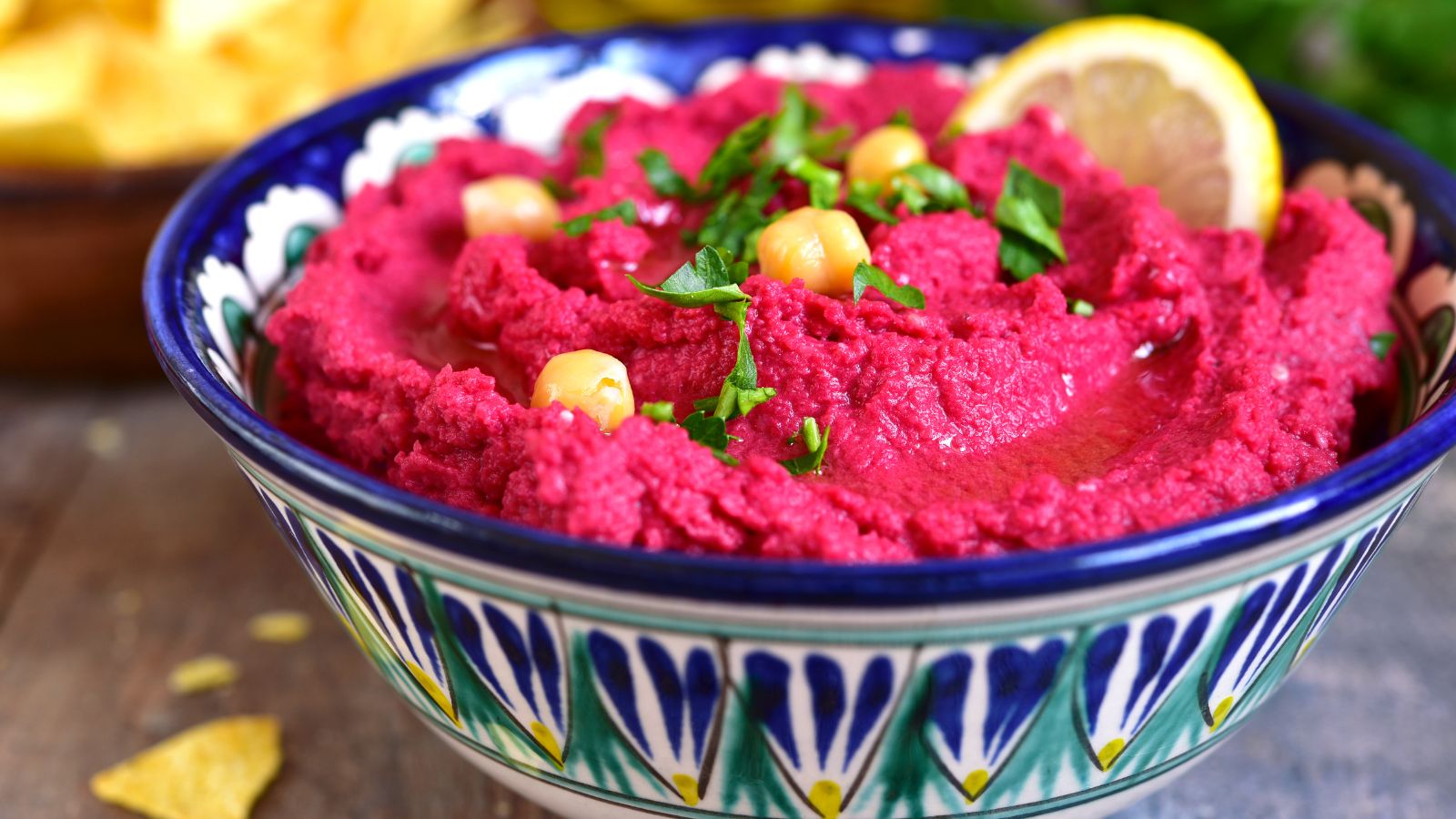 Hummus is usually made from cooked, mashed chickpeas blended with tahini, olive oil, lemon juice, salt, and garlic.
In the U.S., it has become quite popular to add flavors such as garlic paprika or roasted red pepper to the mix. Many foreigners may find these additional flavors too strong for their taste buds.
10 Dangerous Side Effects of Eating Too Many Eggs, According to Science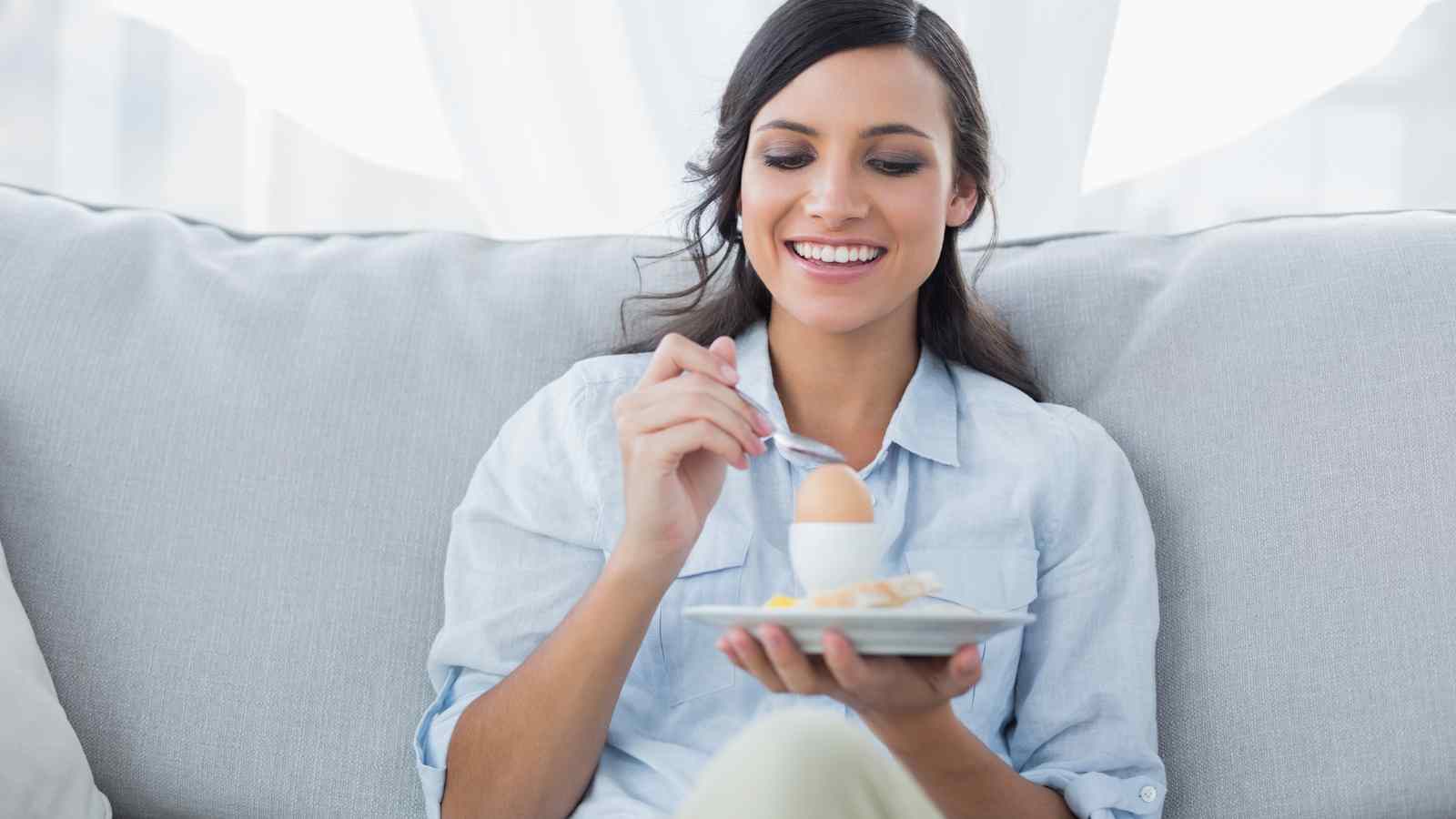 Eggs are a staple in many people's diets. They are packed with protein and nutrition, making them an easy go-to for breakfast or lunch. However, eating too many eggs can have its risks. From high cholesterol levels to increased cancer risk, plenty of side effects are associated with overindulging in this food item.
10 Dangerous Side Effects of Eating Too Many Eggs, According to Science
10 Ways Even a Little Alcohol Can Shorten Your Lifespan According to Science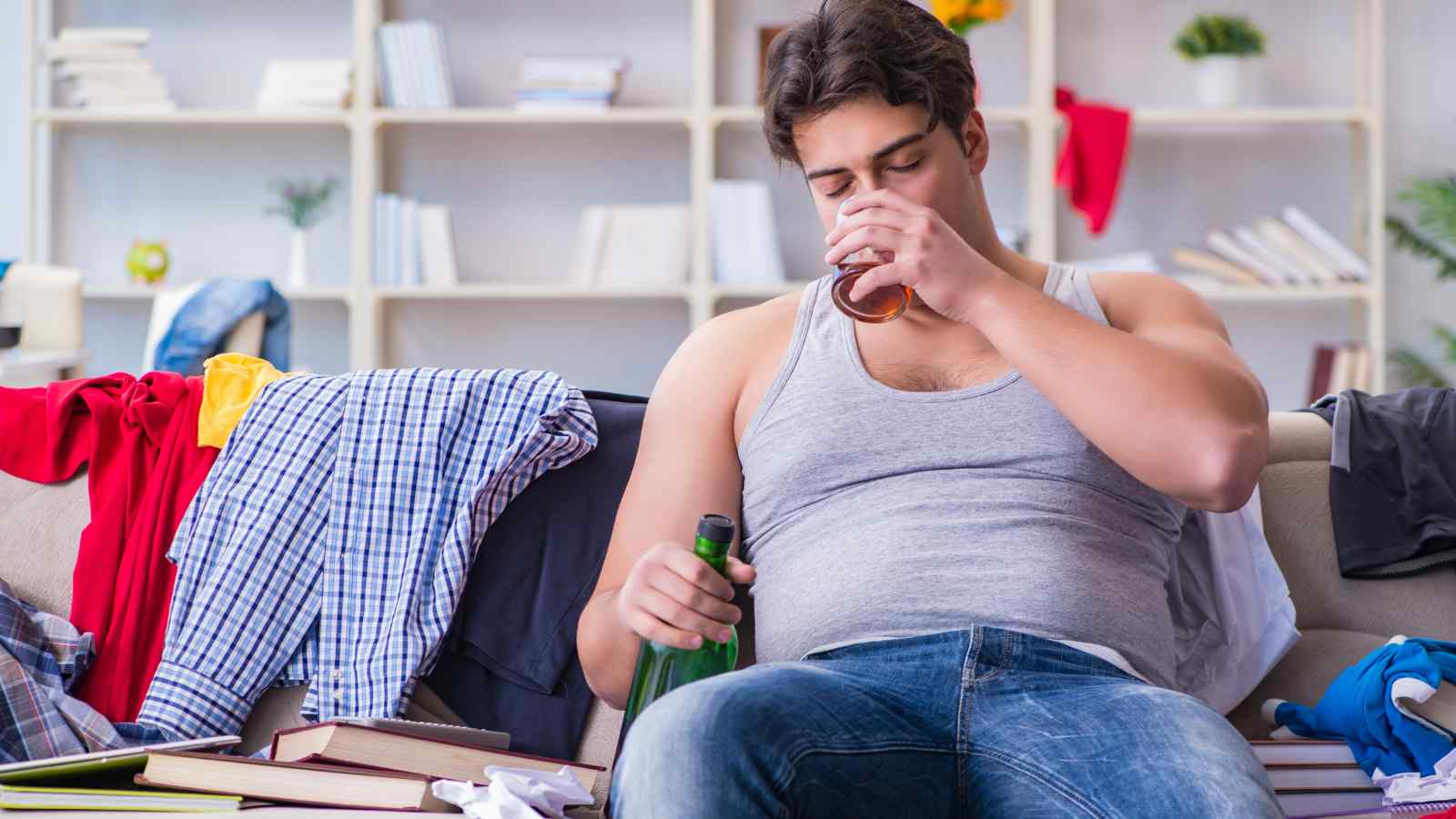 Pop the cork, pour the elixir into that elegant glass, and revel in its soothing magic as it trickles down your throat. Or perhaps it's the satisfying fizz of a chilled beer after a hard day at work that makes the world seem okay again. While alcohol may be the chosen elixir of life for some, it's less 'Elixir of Life' and more 'Specter of Death,' 
stealthily shortening your lifespan
 one sip at a time.
10 Ways Even a Little Alcohol Can Shorten Your Lifespan According to Science
Should You Rinse Ground Beef? Here's the Final Verdict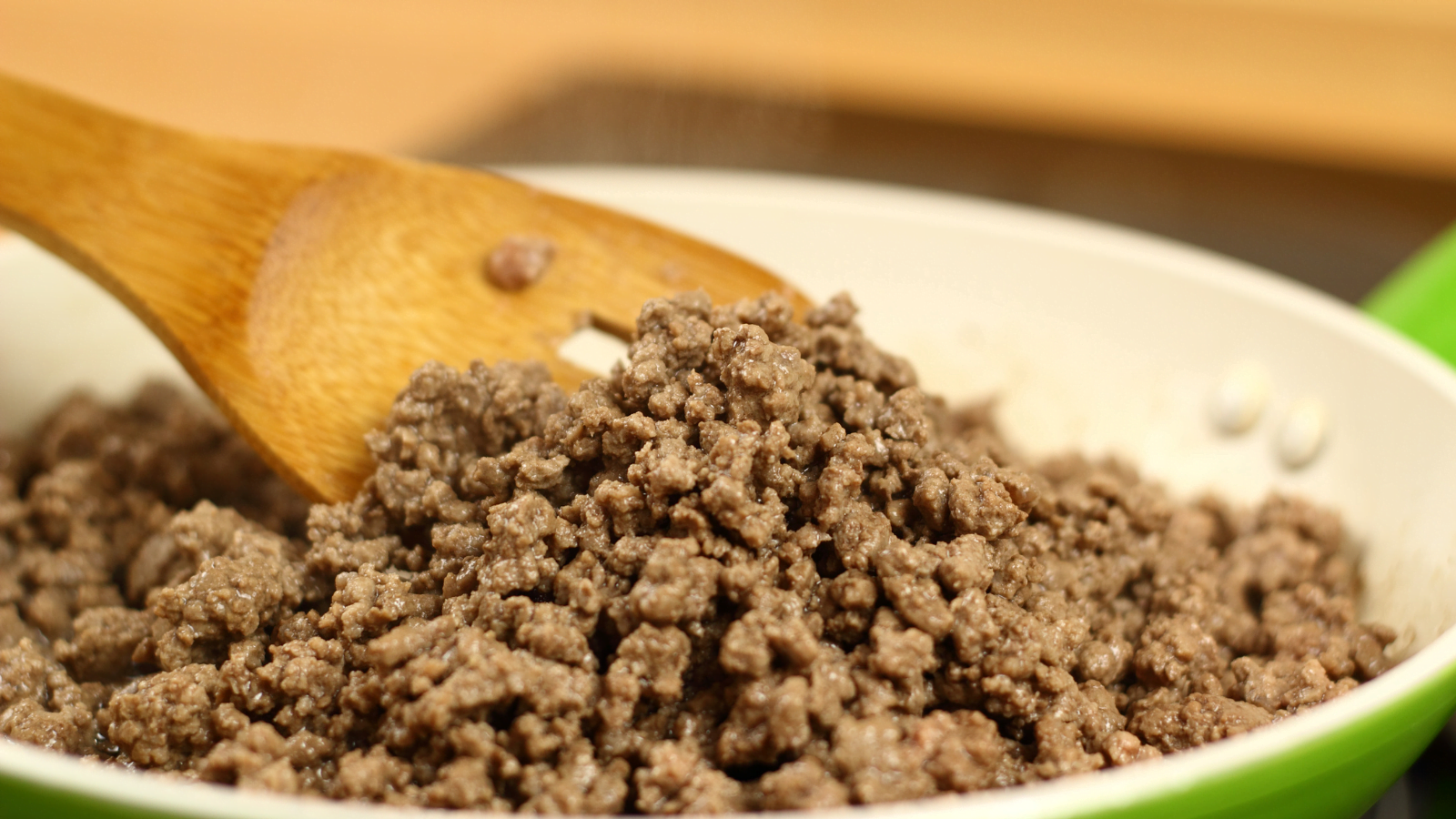 Ground beef is a staple ingredient in many kitchens across America, with millions of recipes using it as a base for a variety of dishes. However, there seems to be a growing controversy among cooks and food enthusiasts regarding whether or not to rinse ground beef after browning it.
Should You Rinse Ground Beef? Here's the Final Verdict
15 Healthy Habits That Can Help You Achieve a Flat Stomach
Having a flat stomach is something that many people strive for, but it can be hard to achieve. Achieving a toned, flat stomach requires dedication and consistency with diet and exercise.
20 Foods You Thought You Hated as a Kid But Now Crave Daily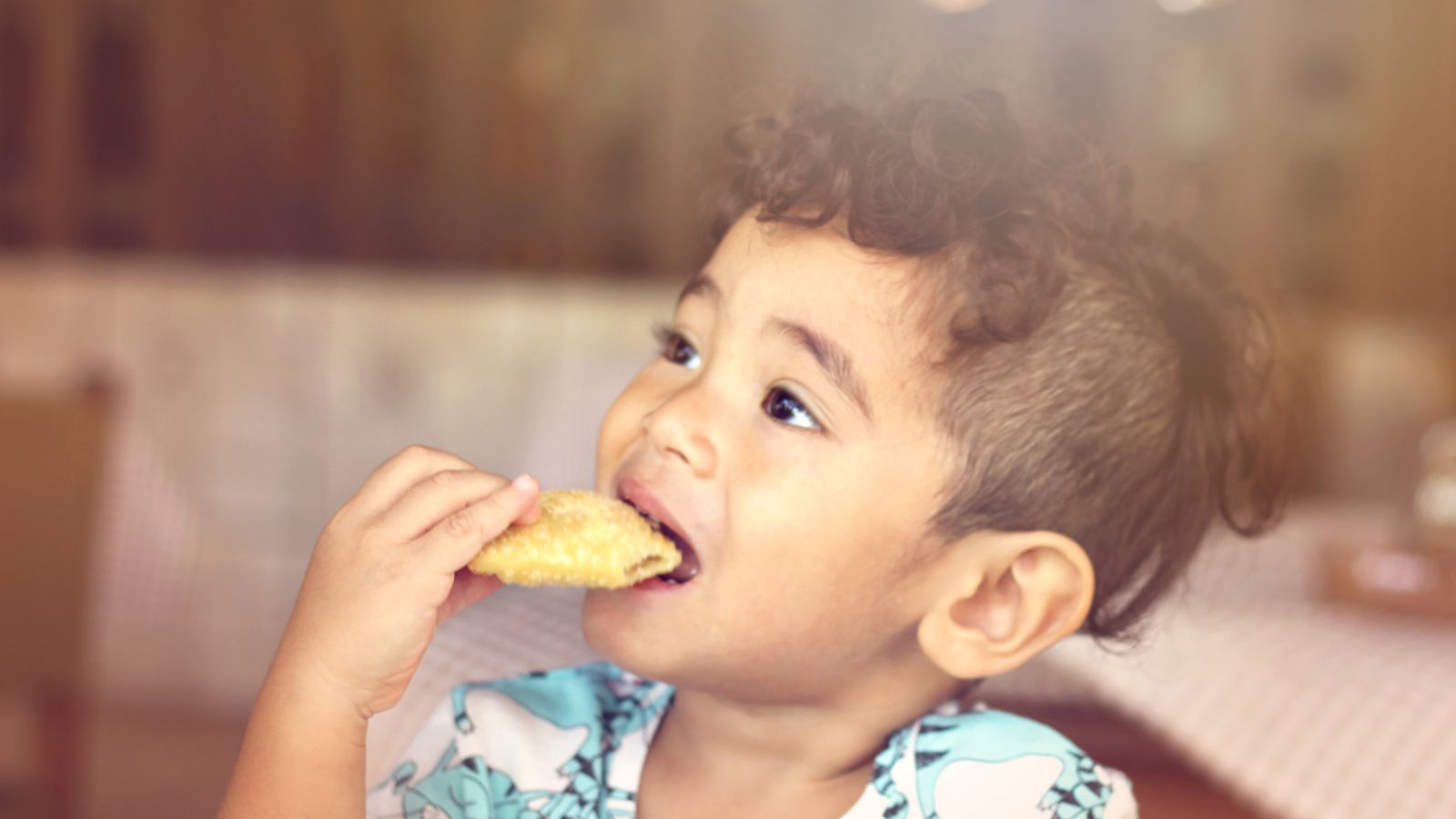 Do you ever find yourself craving foods that you used to hate as a child? It's totally normal, and in fact, it's quite common. We all have our own unique tastes and preferences when it comes to food, but sometimes those tastes change over time.