In the grand theater of American politics, there have been politicians who…well, let's just say they gave us something to talk about at the water cooler.
This piece is dedicated to those erstwhile leaders who, in their unique ways, failed to meet the lofty expectations of the American people. Grab a cup of tea (or a stiff drink) as we look back at 20 politicians who promised stars but delivered only dust.
Randy "Duke" Cunningham
Oh, Randy "Duke" Cunningham, where do we start? A former U.S. Navy pilot turned politician; Cunningham was once a beacon of American heroism. After transitioning from fighter jets to Congressional seats, his career took a nosedive harder than a plane in a tailspin.
In 2005, Cunningham pleaded guilty to accepting $2.4 million in bribes, making him the unfortunate titleholder of "the most corrupt politician in American history." Not exactly the legacy one aspires to leave behind, eh Duke?
Mike Pence
Ah, Mike Pence, the 48th Vice President of the United States. He had a golden opportunity to demonstrate leadership and uphold the values of the Constitution. Yet, his actions—or lack thereof—spoke volumes when push came to shove.
His questionable stance during the Capitol riot and his unwavering loyalty to Trump, even when it compromised the country's interests, left a bitter taste in the mouth of many Americans. And just like a show where the understudy never quite stole the limelight, Pence's performance failed to live up to America's expectations.
Mitch McConnell
Mitch McConnell, a name that rings with the resonant chime of unmet expectations. While his adeptness at political maneuvering is arguably impressive, the question is, at what cost?
His legacy is a mixed bag of stalled bills, Supreme Court controversies, and a consistent pattern of prioritizing political gains over serving the American public. McConnell's juggling act is one show many Americans wish had never hit the road.
Joe Biden
Joe Biden, America's 46th president, is a seasoned politician whose ticket to leadership was a vow to restore the 'soul of America.' However, walking the talk turned out to be a slippery slope. From the chaotic troop withdrawal in Afghanistan to his seeming inability to control inflation, Biden's honeymoon period was short-lived.
Even his signature legislation, the Build Back Better Plan, is on shaky ground. It seems his charm and aviators aren't enough to obscure the harsh light of unfulfilled promises.
Kamala Harris
Lauded as the first woman of South Asian descent to hold the vice presidency, the hopes were high, and the expectations monumental. Yet, despite her groundbreaking ascension, many feel Harris has yet to hit the mark.
Critics argue her approach to critical issues, such as the border crisis and criminal justice reform, has been lackluster at best. Expected to be a powerhouse of change, Harris' tenure has, at least so far, seemed more like a whisper than a roar.
Nancy Pelosi
Serving as the Speaker of the House not once, but twice, Pelosi smashed that glass ceiling with her gavel. However, the shards spread beyond that of historic achievement. She was positioned to influence change and usher in a new era of progressive policies.
Yet, her tenure has been marred by partisan politics and endless promises of "more" – more affordable healthcare, more jobs, more equality. But alas, the grandeur of these promises was only matched by the scale of their non-fulfillment.
Richard M. Nixon
Richard M. Nixon, the 37th President of the United States, is best remembered for his starring role in a political drama that could give any soap opera a run for its money.
The Watergate scandal, a high-stakes drama of political espionage that ultimately led to his ignominious resignation in August 1974 and subsequent disbarment as an attorney, marred his presidency. He is remembered primarily as a president who squandered America's trust and failed to meet its expectations.
George W. Bush
Ah, George W. Bush. His tenure was a roller-coaster ride of 'close but no cigar' moments, with the infamous "mission accomplished" banner flapping in the wind of harsh reality. His approval ratings plummeted faster than a bird hit by a Nolan Ryan fastball, leaving a legacy that became fodder for late-night comedies.
Whether it was fighting "the war on terr" or his response to Hurricane Katrina, Bush's leadership often fell short of the American expectation, landing him a spot on our illustrious list.
Hillary Clinton
Roll up, ladies and gentlemen; we're stepping into the world of Hillary Rodham Clinton. She served as the First Lady, turned New York Senator, and later Secretary of State, boasting an impressive political CV. However, her political journey hasn't been all sunshine and roses.
The infamous private email server scandal during her 2016 presidential campaign tarnished her political reputation. Mrs. Clinton's journey is a testament to the harsh reality of politics – even the most seasoned players can miss the mark.
Donald Trump
Donald Trump was as much a spectacle as he was a politician. His tenure, filled with Twitter tirades and controversial policies, was a roller coaster that left many queasy.
His most notable faux pas was his downplaying the severity of the COVID-19 virus and spouting misinformation, leaving the country ill-prepared and causing devastating losses. Despite his promises to "Make America Great Again," many feel Trump's antics did more to polarize the country than to unify it.
Joe Manchin
Ah, the saga of Joe Manchin, a political enigma wrapped in a riddle, sporting a blue Democratic cloak, but often flirting with red Republican ideals. Don't get us wrong, a little bipartisanship never hurt anyone, but Manchin took it to such a level that it seemed like he was playing hopscotch across party lines.
His reluctance to support key Democratic initiatives like the "For the People Act" and "Build Back Better" plan certainly felt like a slap in the face for his party, leaving many Americans confused about where his allegiances truly lie.
Alexandria Ocasio Cortez
Promising to reshape American politics with her Green New Deal and democratic socialist views, Alexandria Ocasio Cortez captivated a significant audience. Yet, much like a firework show that fizzles out too soon, her inability to transform these towering promises into tangible legislation left many crestfallen.
While appealing on Instagram, Ocasio's lofty ideals seem to struggle under the harsh light of political practicality, painting a picture of a politician who may have overreached and under-delivered.
Ted Cruz
Ted Cruz, the loquacious Texan with a penchant for filibustering, has often found himself at odds with American expectations. Cruz's hardline conservative stance, brimming with a 'take no prisoners' attitude, has caused more than a few raised eyebrows across the political spectrum.
Whether it was his decision to jet off to sunny Cancún while his constituents froze during a severe winter storm, or his role in the 2016 Republican nomination circus, Cruz has proven himself an exceptional politician — in not living up to America's expectations, that is!
Ray Nagin
Like a Mardi Gras parade gone awry, Nagin's promise to revitalize the city soon fizzled out, replaced by the echoes of corruption charges and ineffective leadership. When Hurricane Katrina hit, Nagin's lack of preparation and slow response left the city floundering, turning the Big Easy into a national symbol of political failure.
In the end, Nagin did a quickstep from City Hall to the courthouse, serving a 10-year sentence for bribery, fraud, and money laundering. Talk about an unanticipated detour on the political career path.
Marjorie Taylor Greene
Our next 'Hall of fameFame' entry is Marjorie Taylor Greene. Now, Greene is what you'd call a dazzling spectacle in the political circus, but not always for the right reasons. A firm believer in far-right conspiracy theories, her views have often sparked controversy and a fair bit of eye-rolling.
Whether it's her QAnon ties or her penchant for spreading misinformation, she certainly keeps the fact-checkers busy. Greene seems to thrive amidst the uproar, making her one politician who, to put it kindly, hasn't quite lived up to America's expectations.
Bernie Sanders
Ah, Bernie Sanders, the man whose political journey could be an engaging roller-coaster ride. Sanders, a self-proclaimed democratic socialist, promised a revolution but barely managed to spark a campfire. Though appealing to the young, his idealistic views on healthcare and education were often seen as unrealistic and unaffordable.
While fervor and passion were never his lacking traits, his inability to move beyond rhetoric and bring about tangible change left much to be desired. And thus, for all his fiery speeches and promise of change, Sanders largely remained a man of words rather than action.
William M. "Boss" Tweed
Ah, William M. "Boss" Tweed – the embodiment of political corruption and excess in the "Gilded Age" of American history. Tweed's political career was as flamboyant as his moniker, "Boss," commanding the powerful political machine known as Tammany Hall.
His reign was marked by rampant corruption, embezzlement, and cronyism, resulting in a grand spectacle of graft that shocked the nation. Tweed's career painted a picture of a politician who didn't just fail to live up to America's expectations, but rather spectacularly belly-flopped onto the wrong side of them.
Bill de Blasio
Bill de Blasio promised a city that worked for everyone. Yet, his tenure was rife with controversies and unfulfilled commitments. From his handling of police brutality protests to his flip-flopping stance on school closures during the pandemic, de Blasio's mayoral reign was a masterclass in missed opportunities and misjudgments.
He promised a golden city on a hill, but we ended up with more of a tarnished brass town at the base of the valley. Ah, Bill! If only your leadership had been as tall as your 6'5″ frame.
John Boehner
John Boehner's rise came with hope for a new dawn in American politics, a breath of fresh air with the scent of tobacco – quite literally. With his perpetual golf tan and a penchant for teary-eyed speeches, Boehner promised a bottom-up management style and a more inclusive lawmaking process.
Yet, the Boehner era was more smoke than flame. Sadly, his tenure was marked by standoffs and shutdowns, with his party often being the thorn in his side.
Trey Gowdy
Trey Gowdy burst onto the American political scene with promises as high as his trademark pompadour. He made a name for himself as a fiery orator with a knack for dramatic interrogations.
However, his political limelight was marred by his tenure as Chair of the Benghazi Committee, where his dogged pursuit of Hillary Clinton came up short, failing to uncover the smoking gun he so passionately sought. Gowdy turned out to be more show-horse than workhorse, proving that a good haircut can sometimes overshadow a less-than-exemplary political career.
12 Influential Politicians and Their Secret Lives
Politics is filled with fascinating characters. Many of the world's most influential politicians have led secret lives that remain largely unknown to the public. This article analyzes twelve of the most influential politicians throughout history and reveals their surprising secrets. From John F. Kennedy's extramarital affair with Marilyn Monroe to Winston Churchill's heavy drinking, you'll be surprised by what these powerful leaders were up to behind closed doors!
12 Influential Politicians and Their Secret Lives
5 Best Quiet Blenders of 2023
Do you want a blender that won't disturb your quiet? If so, you're in luck! In this post, we will be discussing some of the best quiet blenders on the market. These quiet blenders produce minimal noise by design, so you can blend without fear of disturbing those around you. 
We'll also be talking about some of the features you should look for when shopping for a soundproof blender. So whether you're looking for a new blender or want to know more about Quiet Blenders, read on!
13 Biggest Political Scandals in U.S History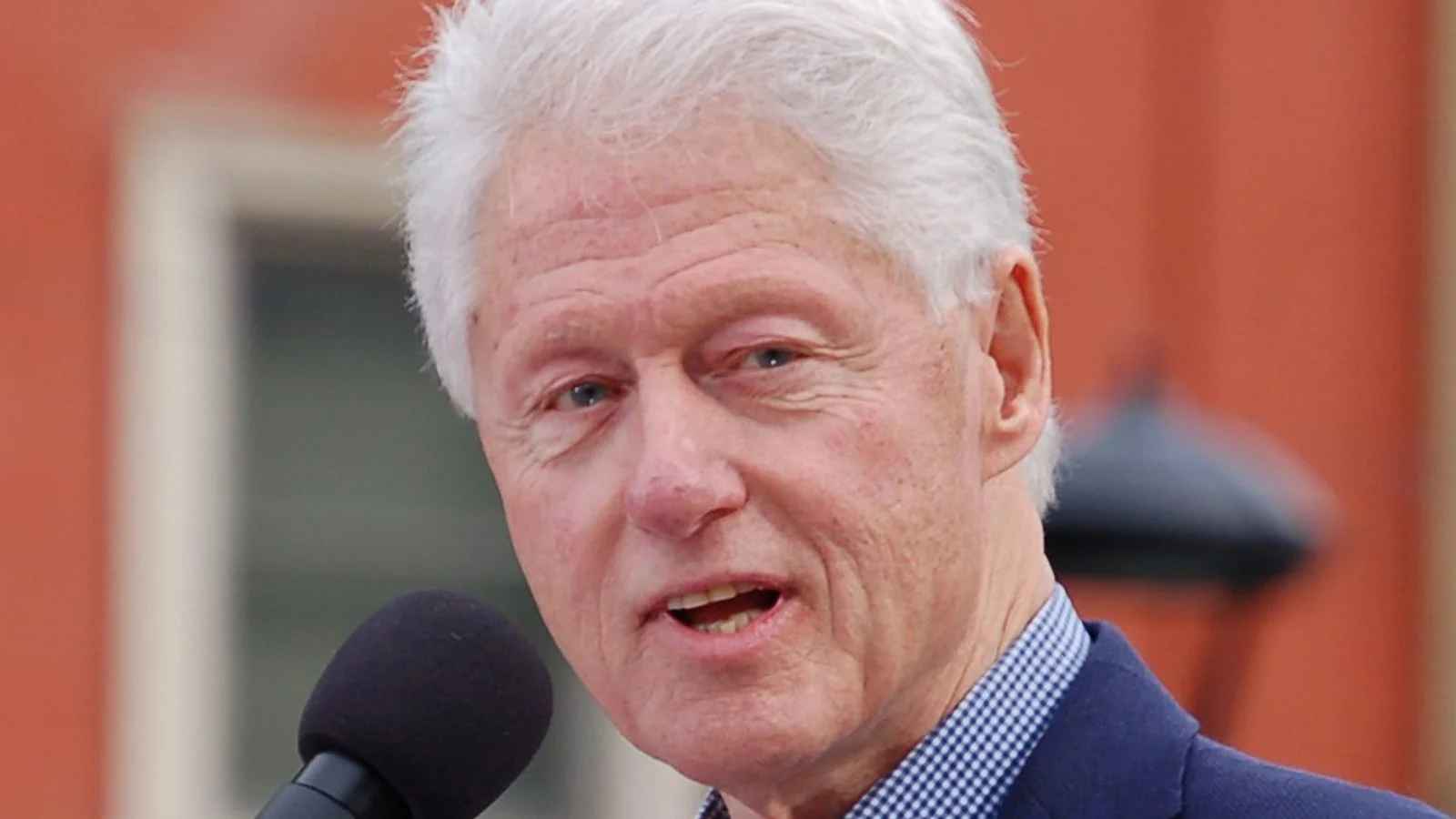 The United States has a long and storied history and its share of political scandals. These events have shaped our nation's politics, from Watergate to the Teapot Dome scandal, and left their mark on American culture.
13 Biggest Political Scandals in U.S History
13 World Leaders with Controversial Leadership Styles
In today's complex and ever-evolving global landscape, leadership styles can significantly influence the trajectory of a nation and its people. While some leaders are celebrated for their diplomatic prowess and visionary outlooks, others have garnered attention for their controversial and unorthodox approaches.
13 World Leaders with Controversial Leadership Styles
U.S Presidential scandals in pictures
Scandals have come hand-in-hand with politics for as long as America has been electing presidents: even George Washington was criticized for overspending, refusing to hand over detailed documents for investigation, and even neglecting to return library books.