We all enjoy sharing our achievements and accomplishments. However, it's crucial to be mindful of how we present ourselves. While it's perfectly fine to take pride in our successes, it's important to strike a balance between confidence and arrogance. This ensures that our self-expression remains genuine and well-received.
Regrettably, numerous individuals fail to recognize when they have exceeded that threshold and persist in their arrogant behavior. Here are some prevalent habits of bragging that immediately alienate others!
Winning the Breakup
It can be tempting to brag after a difficult breakup, but you should avoid doing so as it will only push people away. Instead, focus on what you have gained from the experience and be proud of yourself for having gone through such an ordeal.
Remind yourself of your newfound freedom, the lessons learned, and the strength you now have to move forward. Above all else, be sure to stay humble and remember that winning the breakup is not always about who is better or worse off than the other person; it's about taking time to heal and grow from your past relationship.
I Am Such a Nice Person
It's natural to feel proud and want to share your accomplishments. But when it comes to bragging, there is a fine line between being confident in yourself and coming off as arrogant or self-centered.
While it can be hard not to show off at times, it's important to remember that no one likes someone who brags too much. Showing humility and kindness will always be more attractive than boasting about yourself or your achievements.
The People Who Instantly Have a Solution for Everything
Some people are so quick with their solutions that they don't realize how annoying it can be to those around them. They always feel the need to show off their knowledge and skills, thinking that this will make them seem more important or superior.
Unfortunately, this type of boasting often turns other people off and makes them think less of the braggart. People should take care not to become too boastful when it comes to having a solution for everything, as it reflects poorly on their character.
They Boast About How Many Drinks They Can Hold And Still Drive Home Without A Problem
Some people, unfortunately, have the habit of bragging about their capacity to drink alcohol and still drive home without any problem.
This is a dangerous and irresponsible attitude that puts not only themselves in danger but also their passengers and other motorists on the road. It's important to remember that drinking and driving never mix and should be avoided at all costs.
Self-Victimizers
Self-victimizers are those who take pride in pointing out their struggles and hardships, often using them as opportunities to gain attention and sympathy from others.
This type of bragging is typically seen as annoying and can be seen as a form of manipulation. People tend to gravitate away from this type of behavior, as it is often viewed as narcissistic or selfish.
How Much They Don't Care What Other People Think
This attitude is often seen as a sign of arrogance and can be off-putting to those around them. They feel like they have nothing to prove and that their opinion is the only one that matters.
Bragging About Firing Their Employees
Firing an employee is never easy, and it's a decision that should be taken seriously. But for some people, the act of firing someone becomes a source of pride – something to brag about.
It can be seen as a sign of power or strength, but in reality, bragging about firing employees is distasteful and off-putting. People who do this come across as callous and uncaring, which isn't likely to win them any friends or influence anyone positively.
Bragging About Not Reading
Bragging about not reading is one of the most annoying and off-putting bragging habits out there. It's a sign that someone doesn't value knowledge or education, and it can be incredibly frustrating for those around them. Not only does it make the bragger look ignorant, but it also makes the listener feel inferior if they are an avid reader.
Furthermore, this kind of behavior suggests that the person isn't open to learning new things or expanding their horizons in any way, something which should be seen as a positive trait rather than a negative one. In short, bragging about not reading will almost always rub people up the wrong way – so best avoid it.
How Quickly They Cut People Out Of Their Lives
At times, it may be beneficial to remove certain individuals from your life, particularly those who have a negative impact on you. Such people can be detrimental, and it may be best to distance yourself from them.
However, cutting someone out of your life should be a somewhat sorrowful decision. Those who boast about doing so are typically individuals who are unwilling to accept responsibility for their actions or improve themselves.
How Many Sexual Partners They Have Had
Some men possess an enchanting charm that transcends any setting. Women crave their presence while men yearn to emulate them. With effortless finesse, they leave a lasting impression, leaving everyone eagerly awaiting their next rendezvous. Interestingly, these gentlemen rarely boast about their conquests.
It's not the quantity of their romantic encounters that astounds us, but their uncanny ability to seamlessly blend in with anyone, anywhere. So, if your list of conquests is built on late-night desperation and a lack of self-worth, don't expect a standing ovation. Time to up your game, my friend!
Bragging About Successfully Tricking People
Bragging about successfully tricking people is a surefire way to turn others off. It can come across as arrogant, condescending, and manipulative. People who brag about this type of behavior are not only seen as untrustworthy but also lack empathy for the person they tricked.
Bragging in this manner shows an individual's willingness to take advantage of someone else's vulnerability and lack of knowledge or resources. This type of bragging gives the impression that you think you are smarter than everyone else, which will likely lead to resentment from those around you rather than respect or admiration.
When a Professor Brags about How Many People Have Failed Their Class
The academic world is a place of learning and knowledge where professors should be focused on helping their students grow. But unfortunately, some professors take pride in boasting about how many people have failed their class – something that can instantly turn off other colleagues and students alike.
This type of bragging is especially concerning when the professor has set unrealistic expectations or has made it difficult for students to succeed due to unclear instructions or lack of support.
How 'Crazy' All Their Exes Are
No one to brag, but there are certain people who think it's acceptable to make boasts about how crazy all their exes were. Whether they're trying to show off their wild side or just impress others with their 'drama-filled' past, this kind of boasting is likely to turn off those around them.
Not only does it come off as arrogant and self-centered, it also paints the speaker in a negative light – suggesting that perhaps they themselves might be responsible for some of the craziness in these relationships.
I Don't Have a Filter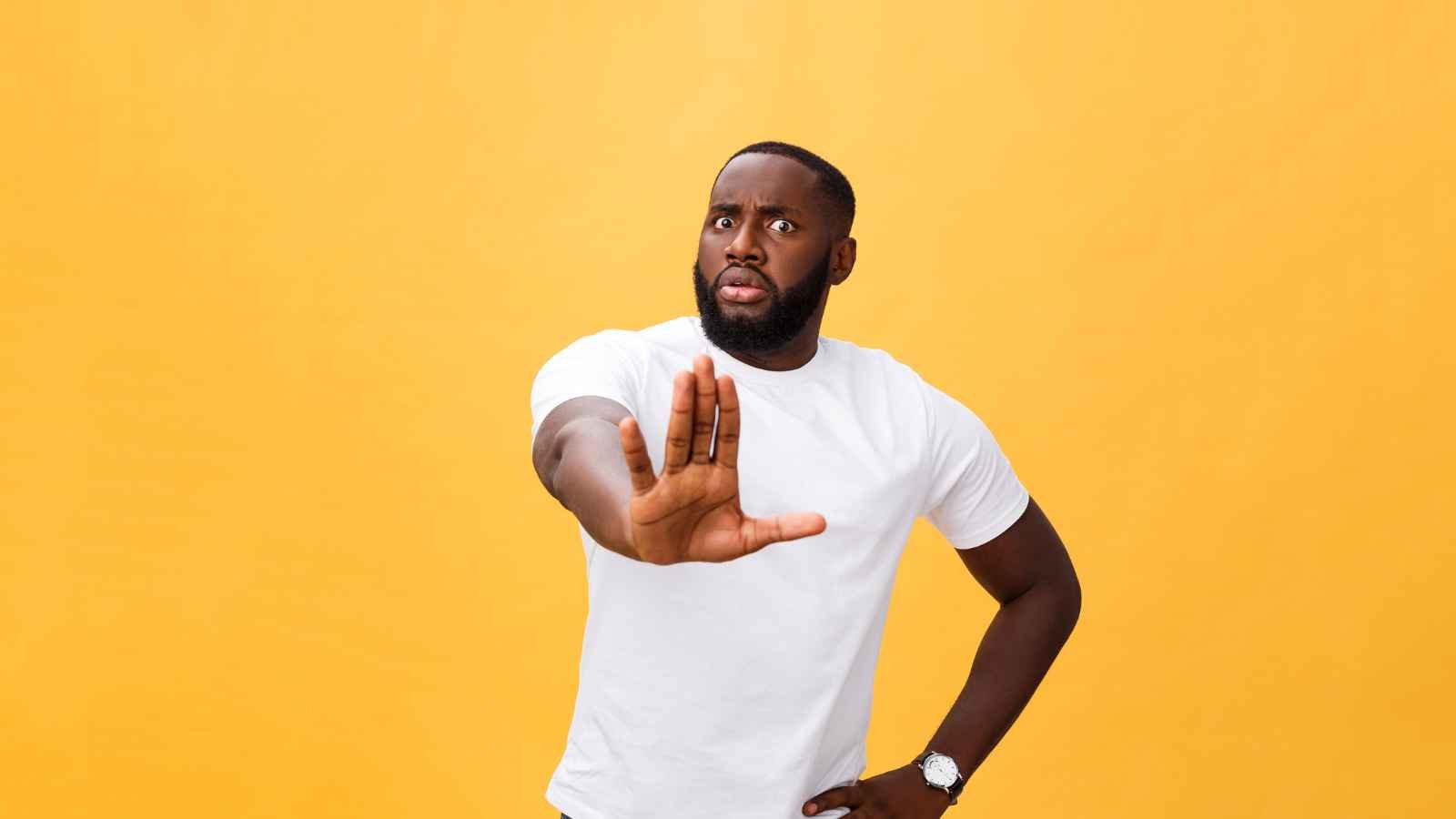 People who lack a filter often don't realize how their words are received by others and can come across as boastful and arrogant.
They may not understand why others don't find their bragging entertaining, but it's important to recognize when you're crossing the line. Being aware of your behavior is key to avoiding these annoying boasting habits.
Bragging About A Time They Pushed Moral Boundaries In Order To Make A Quick Buck
Many people are tempted to cross moral boundaries when they see a quick buck in sight. Unfortunately, bragging about these times can be seen as off-putting by those who hear it.
It implies that the speaker only cares about their own gain, regardless of any potential harm or negative consequences for other people. Such behavior reflects poorly on the braggart's character and integrity, making them appear selfish and uncaring.
Bragging About How People Are Scared Of Them and No One Will Ever Cross Them Because They Know They Will Get Beat
While there may be some truth to the idea that your reputation makes others afraid to cross you, bragging about it is never a good look and will put other people off.
Not only does this behavior come across as boastful and arrogant, but it also implies that you think violence or intimidation are acceptable ways of getting what you want. People will be naturally turned off by this kind of attitude, so if possible, try not to bring up such topics in conversation.
Restaurants They Have Eaten At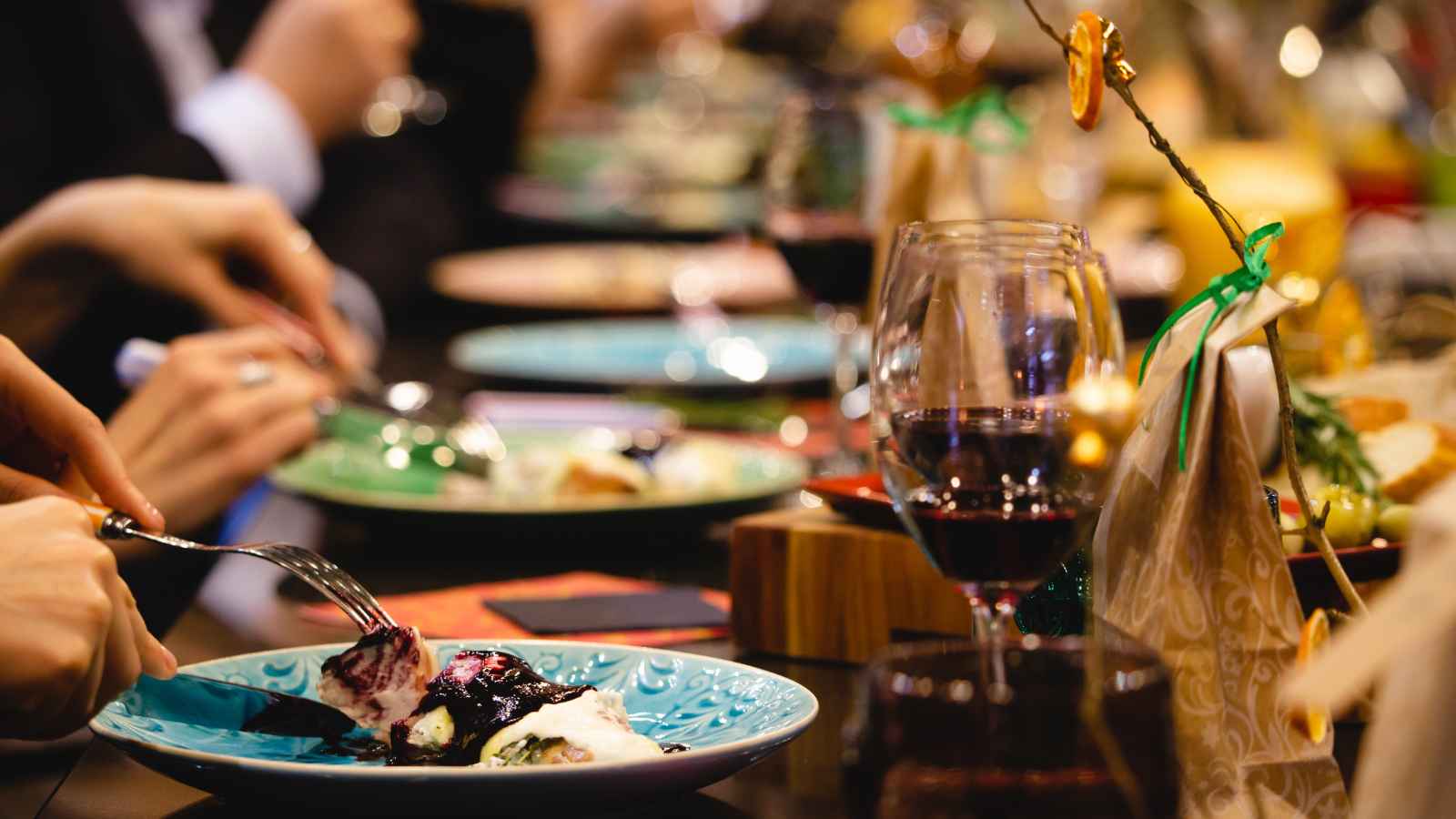 In the era of Instagram and Yelp, being a foodie has taken center stage. What was once impressive about preparing your own food has now shifted to the act of simply eating it. Basic nourishment, once taken for granted, has transformed into a constant celebration and photographic opportunity.
As a general guideline, it's best to only mention a restaurant you've dined at when asked, "Do you know any good places to eat around here?" Otherwise, it's safe to assume that no one really cares.
10 Famous People That the Internet Finds Extremely Creepy
The internet is filled with weird stuff, including strange conspiracy theories. However, some famous people have captured the internet's attention for being especially disturbing. These individuals have a reputation for making people uneasy, from actors to musicians. These ten famous people win the crown for being extra creepy.
10 Famous People That the Internet Finds Extremely Creepy
10 Celebrities Who Are Known for Being Huge Jerks
Welcome to Hollywood, where glitz and glamor often come with a side of attitude. Read further as we dive into the dark side of fame and examine ten infamous celebrities for being huge jerks, according to members of an online forum.
10 Celebrities Who Are Known for Being Huge Jerks
9 Keys to Build a Healthy Lifestyle
Making minor adjustments in your lifestyle can dramatically improve your health and increase your chances of living a long, healthy life. What follows are nine things you can put in place to live a healthy lifestyle.
9 Keys to Build a Healthy Lifestyle
10 Foods You Are Eating That Are Shortening Your Lifespan
We'll go through 10 items that have been shown to harm one's health in this blog piece. However, don't worry – we'll also give you suggestions on how to live a healthy lifestyle while eating these unhealthy foods in moderation.
10 Foods You Are Eating That Are Shortening Your Lifespan
13 Healthy Best Breakfast Cereals For Weight Loss in 2023
Cereal for weight loss??? If you are looking to lose weight, cereal for weight loss probably doesn't come to mind.
But believe it or not, many cereals are good choices for healthy eating habits and weight loss.