If you're a cat parent, you know that cats are masters at the art of subtle communication. They won't sit you down for a heart-to-heart chat about their feelings. Instead, they use their behavior to send signals louder than a yowling tomcat at 3 am. So, it's time to take notice when your usually aloof furball suddenly clings to you like a static-charged sock.
Overgrooming
Cats are clean animals by nature. But if you notice your feline friend obsessively grooming, licking the same spot until it's bald, it might be time to call the vet. It's like they are trying to lick away their problems – if only it were that easy for us humans!
Excessive Hiding
If your feline companion has turned into a hide-and-seek champion, spending more time under the bed than on it, it's cause for concern. It's like they suddenly decided to play an endless game of hide-and-seek, and you're always "it."
Reduced Appetite
Is your foodie feline suddenly turning up its nose at its favorite salmon pâté? A decreased appetite isn't something to take lightly. It's as if they're on a hunger strike, and you must figure out why.
Increased Aggression
Is your purr-fectly calm cat suddenly acting like a tiny lion? Increased aggression could be a sign they're in pain or stressed. Even the mildest-mannered cat doesn't enjoy feeling under the weather.
Changes in Litter Box Habits
If your feline friend suddenly avoids their litter box, it's a sure sign that something's amiss. Nobody likes a dirty bathroom, but making a mess outside the litter box is a surefire way for your cat to say, "Hey, something's wrong here."
Excessive Meowing
Some cats are more vocal than others, but if your usually quiet kitty suddenly becomes a chatterbox, it's time to listen up. They're trying to tell you something – even if it's just "Hey, pet me!"
Destructive Behavior
Did your cat decide that the couch looks better in shreds than in one piece? Destructive behavior can signify boredom, stress, or even medical issues.
Increased Sleeping
Cats are known to sleep up to 16 hours a day, but if your feline friend suddenly logs in more hours than a sloth, it's cause for concern. They could be trying to sleep away an illness or feeling depressed.
Excessive Scratching
Cats scratch to keep their claws in check, but if your cat is scratching excessively, it could be a sign of allergies or skin irritation. Or they're trying to give you a hint that it's time to trim their nails.
Unusual Vocalizations
Cats are masters of using different meows to communicate their needs and wants, but it's a red flag if they start making new sounds like yowling or wailing. They could be in pain or feeling anxious about something.
Changes in Eating and Drinking Habits
Suppose your cat suddenly becomes a picky eater or drinks more water than usual. In that case, these changes can be symptomatic of various health issues. Monitor their food and water intake to catch any potential problems early.
Changes in Locomotion
Cats are known for their grace and agility, but any changes in their movement should not go unnoticed. If you notice your cat limping or struggling to jump or climb, it could be due to joint pain or arthritis. It is crucial to consult a veterinarian to find ways to manage their pain and improve their mobility.
19 Facts About Cats That Only Someone Who Has One Will Understand
Purr-pare yourself, feline aficionados and curious cat admirers, for a whisker-twitching revelation straight from the clandestine cat conclaves of Reddit! Here, we unveil "19 Facts About Cats That Only Someone Who Has One Will Understand," a compilation of feline mysteries and wonders only a true cat custodian could comprehend. So, tighten your cat collars because we're about to leap into the world of enchanting eyes and twitching tails!
19 Facts About Cats That Only Someone Who Has One Will Understand
7 Best Pet Gates of 2023 That Pass The Security Checklist
Dogs and cats are part of the family. And like any other family member, we want to ensure they are safe and secure.
7 Best Pet Gates of 2023 That Pass The Security Checklist
8 Cat-Safe Plants for a Cat-Friendly Home
Home is where the heart is, and for many of us, our hearts are shared with our furry feline friends. For the green-thumbed among us, balancing the beauty of houseplants with cat safety can be a challenge. With a plethora of plants toxic to cats, it's critical to choose greenery that's both attractive and safe for your pets.
8 Cat-Safe Plants for a Cat-Friendly Home
10 Obvious Reasons Cats Make Better Pets Than Dogs!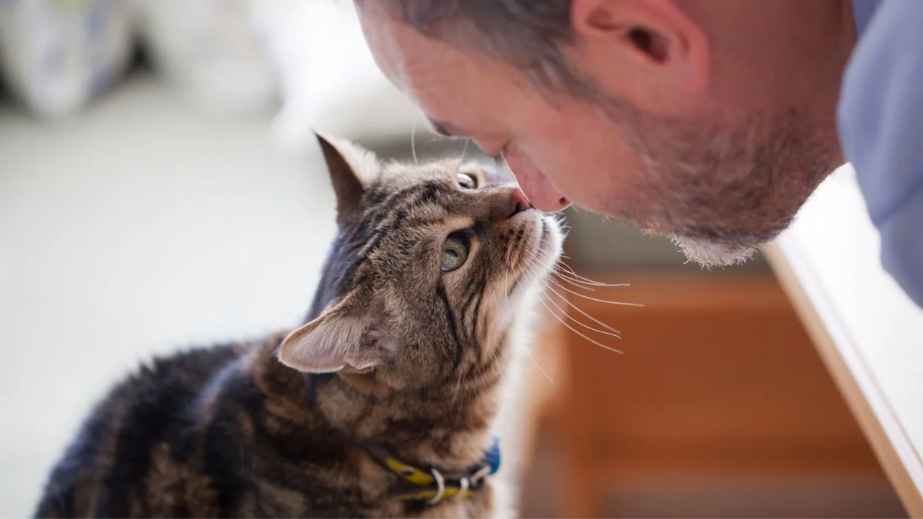 There's a constant feud between cat owners and dog owners about which species of animal makes a better pet. Some animal lovers can not choose between their fur babies, so they house cats and dogs, while others stick to one species. This article will explain ten reasons why cats are better companions than dogs.
10 Obvious Reasons Cats Make Better Pets Than Dogs!
15 Best-Behaved Dog Breeds You Can Own
Dogs have been known as "man's best friend" for centuries and with good reason. They are loyal loving, and make great companions. However, not all dog breeds are created equal regarding behavior. Some breeds tend to be more stubborn or aggressive, while others are easier to train and naturally well-behaved.