Many of us grew up reading the works of beloved children's authors. From Roald Dahl to Dr. Seuss, these authors have shaped our childhoods, and many continue to be read by generations of young readers today. But what if we knew that some of these authors had views that were far from popular or even controversial?
Here are 12 beloved children's authors with problematic views on topics such as race, gender, sexuality, and more. While it is important to remember their contribution to literature and recognize the influence they have had in shaping our lives, it is also necessary for us to understand where their beliefs may have been misguided or offensive so that we can learn from history and create a better future for all people.
Roald Dahl Was a Bully Who Compared Israel to Nazi Germany
Dahl had an anti-Semitic streak and was also known to be a bully. He made several shocking comments comparing Israel to Nazi Germany, which sparked outrage from many of his fans. In addition, he was seen by some as being insensitive toward people with disabilities.
Despite this, his books are still incredibly popular today and have been translated into dozens of languages.
Dr. Seuss (Theodor Geisel) Cheated On His Dying Wife
Theodor Geisel, better known as Dr. Seuss, is beloved by children worldwide for his fun and imaginative stories. However, many don't know that he was a racist who cheated on his dying wife.
He held some controversial views about people of color and even created offensive cartoons about them that were published in magazines. Furthermore, while his wife Helen was sick with cancer, Geisel had an affair with another woman and left her soon after she passed away.
Hans Christian Andersen Kept a Masturbation Diary
Hans Christian Andersen, the beloved author of classic children's stories such as The Little Mermaid and The Ugly Duckling, kept a diary documenting his masturbation habits.
This was revealed in an academic journal article that studied Andersen's diaries over the course of two decades. While this surprised many, it speaks to Andersen's controversial views on sexuality that have been evidenced throughout his works.
William Mayne Was a Child Violator
William Mayne was a beloved children's author from the 1950s to the 1970s. He wrote numerous books, most notably A Game of Dark and A Swarm in May, and was highly regarded by both children and adults alike.
However, it has since been revealed that he was a child abuser who regularly molested young girls. In spite of this, his works remain popular with readers worldwide, and his legacy as an influential author is still remembered today.
J.K. Rowling and Her Transphobic Views
J.K. Rowling, the author of the beloved Harry Potter series, has recently come under fire for her transphobic views. She has made a number of remarks that have been seen as both disrespectful and hurtful to trans people and their allies.
Rowling has also publicly opposed legislation meant to protect trans rights, which has led to a wave of criticism against her from fans and non-fans alike. As one of the most beloved authors in children's literature, her views have shocked many who previously admired her work.
J.M. Barrie Falsified His Best Friend's Will To Become Guardian of Her Children
J.M. Barrie, the beloved author of works like Peter Pan and The Little White Bird, was known for his controversial views in many parts of his life. One notable example is that he falsified a will belonging to his best friend's widow to become the guardian of her five children.
This act caused uproar in the community and was seen as an unethical breach of trust by some. Despite this, Barrie continued to be a well-loved figure in literature and incredibly impacted generations of readers with his works.
Enid Blyton Had the Foulest Temper
Enid Blyton, one of the most beloved children's authors, is known for her classic books such as The Famous Five and The Secret Seven. Though she was an iconic writer, her temper was far from admirable.
She often belittled her colleagues and had an icy attitude toward anyone who dared to disagree with her. Her stern nature earned her the reputation of having one of the foulest tempers in literary circles.
Lewis Carroll Discriminated Along Racial Lines and Sexualized Young Girls
Lewis Carroll is an iconic children's author best known for his beloved work Alice's Adventures in Wonderland and Through the Looking Glass. However, he has been posthumously criticized for his views on race and gender.
He often wrote about young girls in an overly sexualized way, which was seen as inappropriate at the time and by modern readers. His racial views, while not quite as overt, were also viewed as problematic due to his paternalistic view of people of color.
Alison Uttley Was a Domineering Basketcase Who Caused Her Son's Death
Alison Uttley was an English author of children's books who had a long list of controversial views. She was known for her domineering manner, which led to her son's death.
Her works often depicted traditional gender roles in society and made clear distinctions between the sexes. She also rejected modern technology and promoted homeopathic medicine and spiritualism, which all fuelled her controversial reputation.
Margaret Wise Brown and Her Affairs
Margaret Wise Brown is best known for her children's books, such as Goodnight Moon and The Runaway Bunny. However, she had some controversial views that are rarely talked about. She was an advocate of free love and had numerous affairs with both married men and women.
Her adventurous lifestyle was frowned upon by traditionalist standards but celebrated by modern authors who admired her courage to live life on her own terms.
H.P. Lovecraft and Racism
H.P. Lovecraft is one of the most beloved children's authors of all time, producing many stories and poems children love to read. However, Lovecraft was also known for his controversial views on race and religion, which led some scholars to label him a "racist."
Despite this, many readers still hold his works in high regard, and he is often seen as an important influence in horror and science-fiction literature.
E.B. White, the Racist
E.B. White, the beloved children's author of Charlotte's Web and Stuart Little, had a complicated relationship with race. Despite his beloved characters representing inclusivity and acceptance, White was known to have made racist comments in personal correspondence and published works.
He shared derogatory views about African Americans, Native Americans, and Jewish people. Although he is remembered by many for his beautiful writing and stories that touched generations of readers, it is important to remember the problematic views he held that do not fit into our modern understanding of equality and respect for all people.
Sources: 
GRUNGE – THE DARK SIDE OF YOUR FAVORITE CHILDREN'S AUTHORS
SCREENRANT- Dr. Seuss Controversy: 10 Children's Authors Who Have Not Aged Well
Top 10 Controversial Statements Made by Renowned Scientists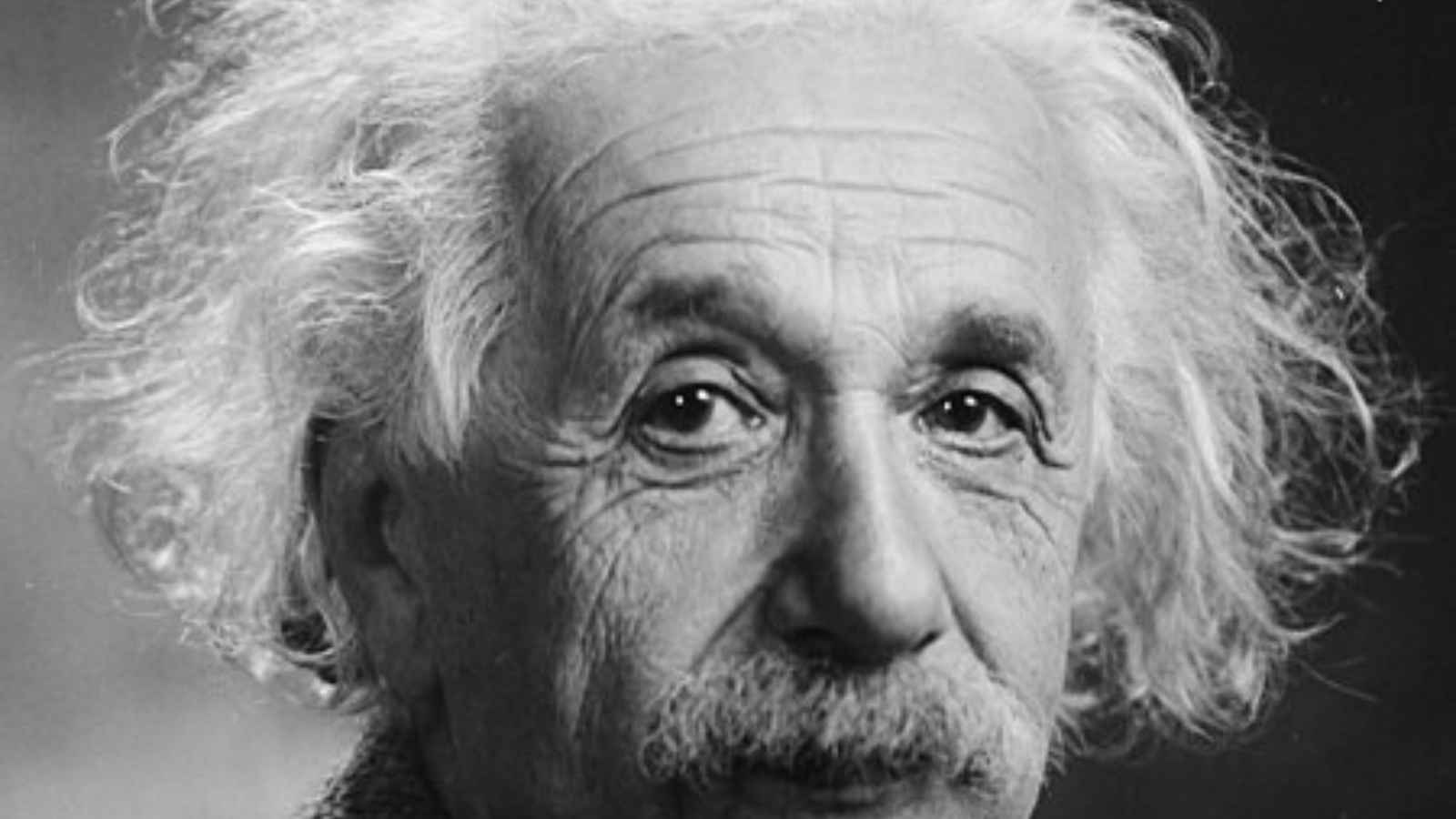 Throughout history, there have been many renowned scientists whose work has shaped the world we live in today. However, sometimes their ideas and theories can be controversial and even met with skepticism from the scientific community. Here is a list of ten controversial statements made by some of the most famous scientists throughout history.
Top 10 Controversial Statements Made by Renowned Scientists
12 Iconic Movie Directors with Controversial Pasts
From Stanley Kubrick to Martin Scorsese, some of the most iconic directors in cinematic history have had controversial pasts that can't be ignored. These filmmakers are responsible for some of the greatest movies ever made, but their personal lives often included questionable behavior. From allegations of sexual misconduct and racism to stories about abusive tendencies on set, these 12 of the most notorious movie directors have faced criticism throughout their careers.
12 Iconic Movie Directors with Controversial Pasts
10 Renowned Philanthropists With Controversial Past
This piece explores the lives of ten renowned philanthropists with controversial pasts who have faced significant criticism despite their significant contributions to various causes. As we delve into their stories, we uncover the complexities that lie beneath the surface of their seemingly altruistic actions, revealing a fascinating interplay between power, wealth, and morality.
10 Renowned Philanthropists With Controversial Past
13 World Leaders with Controversial Leadership Styles
This piece will take a closer look at ten world leaders whose leadership styles have sparked debate, criticism, and sometimes even admiration. These leaders have shaped the world profoundly and startlingly, from autocrats to strongmen, leaving an indelible mark on history. Join us as we dive into these leaders' lives and legacies, examining their rule's impacts and the reasons behind their contentious methods.
13 World Leaders with Controversial Leadership Styles
13 Biggest Political Scandals in U.S History
This piece will examine some of the most notorious political scandals in U.S. history—from financial misdeeds to illegal activities and more—that rocked Washington, D.C., captivated the public's attention, and changed how we view government today. Prepare for a journey through time as we explore 13 of the biggest political scandals ever!