Calling all introverts, wallflowers, and lovers of solitude! Whoever said introverts couldn't excel in the professional realm? If you prefer the company of your thoughts to the buzz of a crowded room, you've stumbled on the perfect corner of the internet. There are excellent job options for introverts; we have compiled some of the best below based on suggestions from an online community.
Remote Jobs
Picture being in your comfort bubble, where you can work in your PJs and dance like nobody's watching (because nobody is). Remote jobs are perfect for introverts. You get to create a work environment that caters to your solitude-loving soul.
With the power to structure your workday and minimize those pesky face-to-face encounters, remote jobs are the introvert's secret weapon to thrive in the comfort of their own space.
Roofing
Alright, being a roofer might be the unconventional introvert job you never saw coming. It's all about taking your skills to new heights — literally. Imagine working independently, high on those rooftops, far away from the hustle and bustle of the crowd.
Sure, the heights aren't everyone's cup of tea, but if you're cool with climbing ladders and don't mind getting your hands dirty, this career can elevate your introverted self.
Farming
Say hello to the life of a farmer, where you can embrace the zen-like peace of nature while you work your magic. And the best part about this is — if Queen Charlotte proved anything — anyone can be a farmer.
Will there be the occasional interaction with fellow farmers or suppliers? Sure. Still, most of your workdays are spent in the soothing company of your thoughts.
Radio Announcing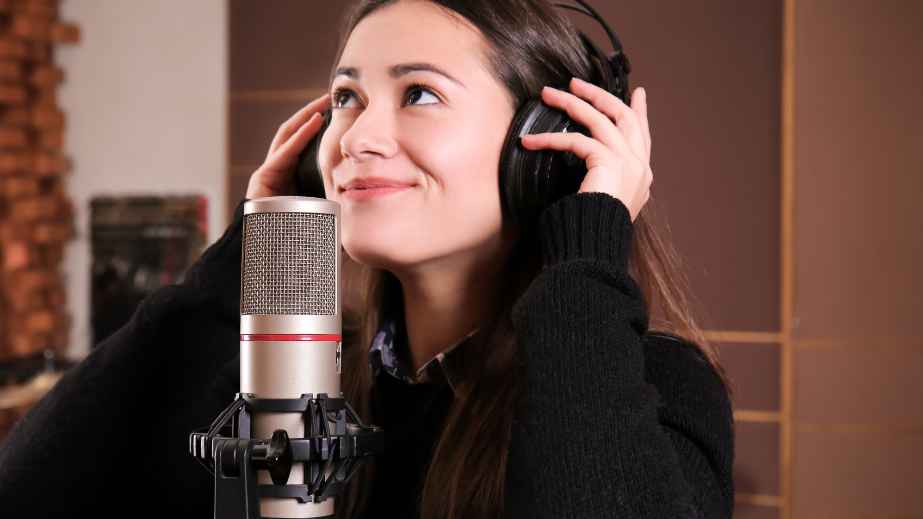 Being a radio announcer is an unexpected match made in introvert heaven! Get this: you can be alone in a soundproof room with a microphone, letting your thoughts flow without face-to-face encounters. You've got the freedom to plan, prepare, and rock your content, all while enjoying sweet solitude and introspection.
Some office interaction might be sprinkled in, but it's a piece of cake compared to other jobs. And since modern technology is shifting caller interactions to texts, introverts can thrive as radio announcers and score a rewarding career in the entertainment biz.
Software Engineer
As a software engineer, you can work remotely or in an office environment with minimal social interactions. You're like a coding maestro, dedicating most of your time to creating, problem-solving, and building mind-blowing solutions.
Collaboration and team meetings? They're there, but they won't steal the show. The nature of software engineering lets you dive deep into your work, channeling your analytical and creative skills like a boss.
911 Department
If you're a master at staying calm under pressure and prefer being the behind-the-scenes hero, then the role of a 911 dispatcher is perfect for you. You can be the secret superhero, coordinating emergency services and saving the day, all without a flashy cape.
If you are calm and can think sharply, you'll thrive in this job that allows you to help others from the comfort of a controlled and quiet environment. Plus, you get to be the voice of reassurance during chaos.
Accounting/Bookkeeping
Are spreadsheets your happy place? If you're an introvert who enjoys playing with numbers and solving financial mysteries, becoming an accountant or bookkeeper is like having your secret treasure trove.
You can escape the noise and distractions of the office and dive into the thrilling world of balancing books, crunching numbers, and keeping those finances in check.
Night Guard
Looking for a job where you can embrace your inner ninja and bask in the quiet shadows? Then you may like the life of a night guard. You're like the lone protector of the night, safeguarding the premises while everyone else sleeps away.
Thanks to minimal interruptions and the thrill of patrolling in peace, you can enjoy your private night watch, ensuring the safety and security of your domain.
Truck Driving
If the open road beckons to you like a siren's song and you thrive in your own company, then being a truck driver is the ultimate ticket to freedom. You can embark on epic journeys, cruise through picturesque landscapes, and enjoy the solitude only a long stretch of road can provide.
With your favorite tunes blasting and the wind in your hair, you'll have ample time for self-reflection and road stereo concerts.
Lab Technician
As a lab technician, you'll geek out to your heart's content and participate in scientific discoveries. You'll be part of the magic of conducting experiments, analyzing data, and contributing to groundbreaking research.
Your laser focus and attention to detail will be your secret weapon behind scientific advancements, all while enjoying the quiet serenity of the lab.
Source: Reddit.
13 Vastly Underpaid Professions, While These Others are Overcompensated
Are you looking for a job that pays well? Most people are, but the truth is that there are many professions out there whose members don't get paid nearly enough. On the other hand, some jobs come with salaries way above what they're actually worth.
13 Vastly Underpaid Professions, While These Others are Overcompensated
7 Best Pet Gates of 2023 That Pass The Security Checklist
Dogs and cats are part of the family. And like any other family member, we want to ensure they are safe and secure.
7 Best Pet Gates of 2023 That Pass The Security Checklist
Are You Secretly Miserable at Work? Don't Ignore These 20 Warning Signs That It's Time to Quit Your Job NOW!
Do you dread going to work every morning? Do you feel like your job is slowly killing your soul? Are you constantly exhausted and overwhelmed by the demands of your job? If so, it might be time to consider quitting.
Are You Secretly Miserable at Work? Don't Ignore These 20 Warning Signs That It's Time to Quit Your Job NOW!
53 Side Jobs at Home to Make Extra Cash
With the rise of technology and digital businesses, the opportunity to earn income from home is growing- whether you already work full-time, work from home, stay at home or are a student. This article reviews side jobs at home you can start today to help bring in extra cash.
53 Side Jobs at Home to Make Extra Cash
Stay-At-Home Jobs For Moms
Raising children presents a unique new set of challenges, none of which come with a playbook or a paycheck.