When it comes to celebrities, their captivating smiles can have a profound impact on our moods. A radiant smile has the power to uplift our spirits and make us feel happier. Here are celebrities who members of an online forum believe have smiles so brilliant that they force you to light up in response!
Whitney Houston
The late legendary singer had a smile that was as powerful as her voice. Her dazzling smile could light up any room, radiating warmth and joy. With her pearly whites shining brightly, Whitney's smile reflected her magnetic personality and undeniable talent.
Emilia Clarke
One user comments, "Her eyes disappear when she smiles! So cute!" Best known for her role as Daenerys Targaryen in the hit series Game of Thrones, Emilia Clarke possesses an adorable and enchanting smile.
When she smiles, her eyes light up, and you can't help but notice their magical charm. It has the power to make anyone feel instantly at ease. You know what I'm talking about if you have seen Me Before You!
Britney Spears
This pop princess has always had a smile that exudes radiance and joy. Her infectious smile has been a constant source of inspiration for her fans throughout her career. It reflects her resilience and determination, even in the face of adversity.
Marilyn Monroe
The iconic Hollywood star had a smile that was synonymous with beauty and glamor. Her luscious lips and playful grin became her signature, captivating audiences worldwide. Marilyn's smile symbolized her versatile personality, which radiated confidence and seduction.
Angelina Jolie
Members of the forum believe she has a perfectly natural smile. It reflects her compassionate nature and philanthropic endeavors.
Jolie's smile conveys authenticity and kindness, making her even more alluring. It's no wonder that it has played a significant role in making her a role model for many.
Rachel McAdams
This talented actress has a smile that is as endearing as her performances. Her genuine and warm smile radiates positivity and joy. This is why she made the perfect Allie in The Notebook.
Whether on the big screen or in real life, her smile truly reflects her vibrant personality and ability to connect with others.
Audrey Hepburn
Audrey Hepburn, the epitome of elegance and grace, had a charming and radiant smile. Her classic and timeless beauty was enhanced by her captivating smile, which exuded a sense of sophistication. It had a way of making one feel like they were part of a glamorous world, even if just for a moment.
Michael B. Jordan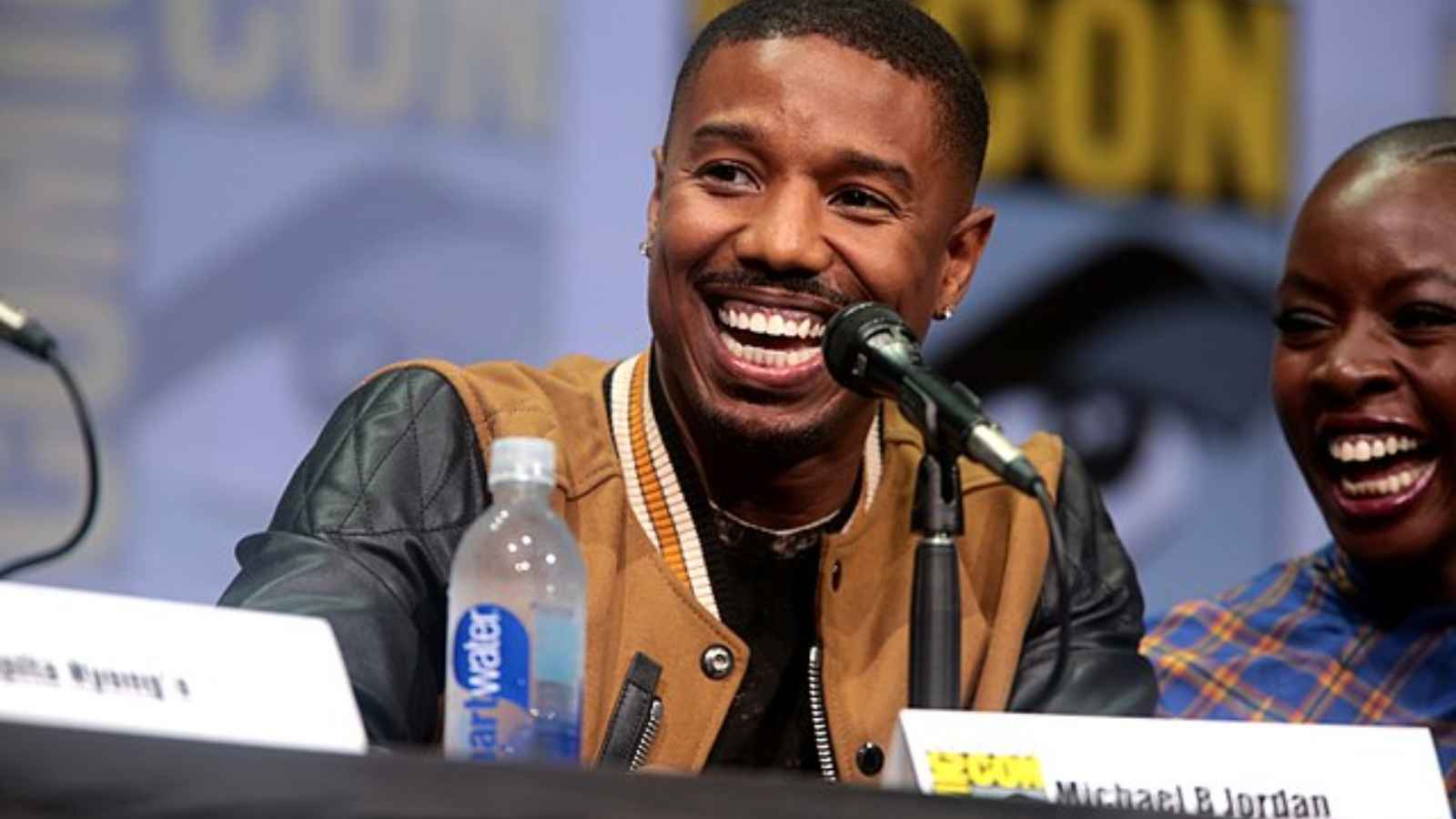 This talented actor has a smile as charismatic as his on-screen presence. His gracious smile reflects his humility and genuine nature.
Michael's smile can light up a room and make anyone feel welcomed and valued. It's a smile that effortlessly combines charm and sincerity, leaving a lasting impression on those fortunate enough to witness it.
Dave Franco
Known for his roles in comedy films, he has a mischievous and infectious smile. His playful grin can brighten even the dullest of days, instantly putting a smile on your face. His infectious grin is a testament to his talent as a comedic actor. "The best Franco," comments a user.
Margot Robbie
This talented Australian Barbie has a smile that can light up an entire room. The radiance it exudes is incredible! It's no wonder she has become one of Hollywood's brightest stars, captivating audiences with her irresistible smile.
10 Popular Celebrities Who Just Look Like They Are Stinky
I know we are told not to judge a book by its cover, but sometimes it cannot be helped. Sometimes, you look at a picture, and your other senses take over, telling you how it might sound, feel, or in this case, smell.
10 Popular Celebrities Who Just Look Like They Are Stinky
8 Best Dog Backpacks for Hiking and Outdoor Adventures
Dog backpacks are designed to fit comfortably on your dog's back, freeing up your hands for carrying other things. In addition, they typically have multiple pockets for storing food, water, and toys, and some even have built-in bowls for easy feeding on the go. This post provides all the information you need to select the best dog backpack for your furry friend, most clearly and concisely possible.
8 Best Dog Backpacks for Hiking and Outdoor Adventures
12 Celebrities Who Regret Their Careers
Celebrity status is often considered the pinnacle of success in the glittering world of fame and fortune. Yet, beneath the surface, some stars deeply regret their career paths. This isn't a tale of failure but rather a surprising revelation about the unintended consequences of fame.
12 Celebrities Who Regret Their Careers
10 Shocking Actions by Influencers That Lost Them Followers
In the digital age, influencers wield significant power, shaping trends and swaying millions of opinions with a single post. However, immense influence comes with a big responsibility, and the slightest misstep can lead to a downfall. This piece explores ten instances where influencers lost followers due to shocking and controversial actions.
10 Shocking Actions by Influencers That Lost Them Followers
10 Celebrities Accused of Faking High-Profile Relationships
The world of celebrity relationships has always captivated the public's imagination. Fans eagerly immerse themselves in the love lives of their favorite stars, turning some couples into legendary icons of the entertainment industry.