Throughout our upbringing, we have embraced certain untruths bestowed upon us by parents, teachers, and other authority figures. These childhood fibs were intended to spark joy or instill positive habits within us. However, there are lingering falsehoods that continue to impact us even in our adult lives. Let's explore these enduring misconceptions.
These 19 "innocent fibs" have hindered us from living truly fulfilling lives as adults. These widespread misconceptions can impede your progress towards achieving your goals if you fail to acknowledge their fallacy.
You swallow seven spiders a year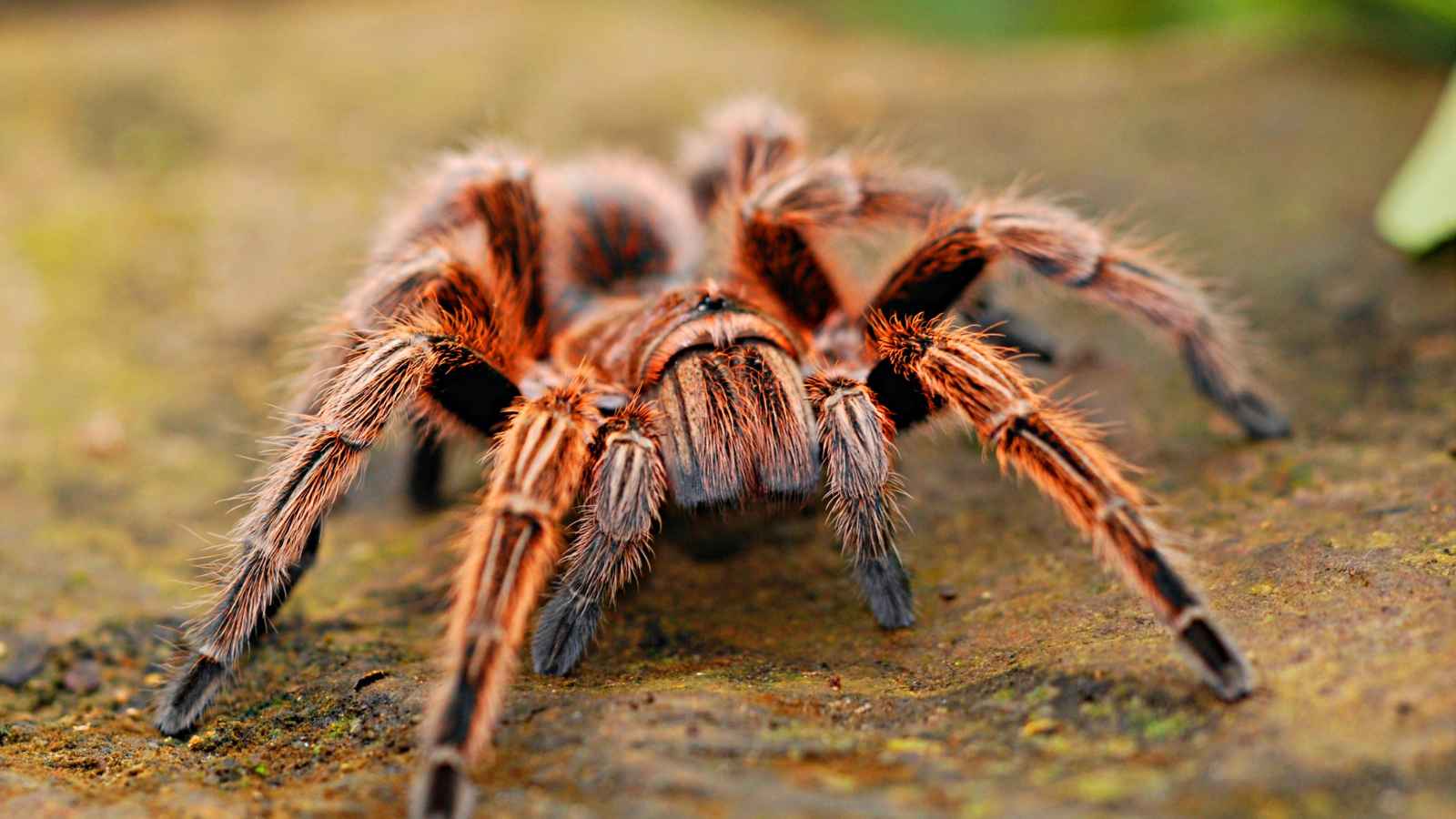 It is a common belief that you swallow seven spiders a year while sleeping. However, this is simply not true; according to research, it's almost impossible for any spider to crawl into your mouth or throat while you sleep.
The myth most likely originated from the fact that spiders, in general, are often found in beds due to their ability to climb and hide in dark places. So although you may think you're swallowing spiders every night, it's highly unlikely.
You only use 10 percent of your brain
One of the most commonly believed childhood lies is that you only use 10 percent of your brain. This false claim has been perpetuated for decades and remains in many people's minds today.
We actually use all parts of our brains to some degree or another, though different parts are used more often than others. It's important to recognize this lie so that we can move past it and continue to learn more about the amazing capabilities of the human mind.
Penguins are monogamous
We regret to inform you that we have some disappointing news—it saddens us as well. Studies indicate that although numerous penguin species exhibit monogamous behavior during mating, they typically seek out a new partner every year.
You have to wait 24 hours before reporting a missing person
It is commonly believed that if someone goes missing, you must wait 24 hours before officially reporting them as missing. This myth has been perpetuated since childhood and is often taken at face value without considering where it came from or why it exists.
In reality, there is no such rule – law enforcement agencies are able to accept reports of missing persons immediately after they disappear, and every moment lost increases the risk of something bad happening. It's important to encourage people to report a missing person quickly and debunk this common misconception so everyone knows when to report.
Adam and Eve ate an apple
The classic childhood story of Adam and Eve is a timeless tale that most of us have heard since we were young. According to the Bible, Adam and Eve were the first two humans created by God in the Garden of Eden.
Satan tempted them into eating fruit from a forbidden tree, which isn't mentioned as an apple, actually.
You can see the Great Wall of China from space
Many of us, growing up, heard our parents or teachers tell us that we can see the Great Wall of China from space. However, this is not entirely true. While the Great Wall is one of the longest man-made structures in the world, it is difficult to spot from a satellite, given its thin width and similar coloration to its surroundings.
In fact, astronauts have to use binoculars or zoom lenses to be able to make out the wall from their orbit!
Dogs only see black and white
One of the most common childhood lies we all heard was that dogs only see in black and white. This has been proven to be false, as researchers have found that canines actually have dichromatic vision, meaning they are able to see colors – just not as vividly as humans do.
Dogs can distinguish between blue and yellow, but reds and greens appear more muted or grayish-brown shades to them.
Don't ever wake up sleepwalkers
It is a popular belief that you should never wake up someone who is sleepwalking. This notion has been around since childhood, and for most people, it still holds today. The idea behind this myth is that waking someone up while they are sleepwalking can cause them to become disoriented and confused, leading to confusion or injury.
It's best to gently guide the person back to bed without speaking to them, as this can help prevent any harm from occurring.
Eating carrots will help your vision
This myth was likely created as a way to encourage children to eat their vegetables. However, while carrots are good for overall health, they do not directly improve eyesight.
Carrots contain vitamin A, which is beneficial for healthy eyes and can help prevent vision loss, but it won't give you superhuman powers of sight!
Humans have five senses
Our early schooling taught us humans are blessed with five senses-sight, hearing, taste, smell, and touch. These senses help us to perceive the world around us in different ways. However, scientific understanding has progressed significantly since then.
While there is an ongoing debate among experts regarding the precise count, most concur that humans possess at least ten senses, and some even argue that the number could be as high as 22.
Watching TV too close to the screen will damage your eyes
Many of us have heard this statement at some point in our childhood: "If you watch TV too close to the screen, it will damage your eyes." While it is true that staring at a bright screen for too long can cause eyestrain and headaches, there is no scientific evidence that watching TV too close to the screen will actually damage your eyes.
However, if you are sitting closer than two or three feet away from the television screen, it's generally recommended that you take frequent breaks to give your eyes a rest.
The North Pole is on the North side of the planet
Prepare to have your mind blown—brace yourself for this incredible fact: the geographic North Pole of our planet aligns with a magnetic south pole, while the geographic South Pole corresponds to a magnetic north pole.
Cavemen lived in caves
During the Stone Age, families resided in encampments of "bender huts," circular structures made of flexible hazelwood covered with animal skins.
Cracking your knuckles will give you arthritis
Cracking knuckles has become such a habit for many people that it's believed to give you arthritis when you grow up. This claim, however, is simply not true. While the habit of cracking your knuckles may annoy those around you, no scientific studies suggest that it contributes to arthritis or any other type of joint damage in the long run.
So the next time someone tells you to stop cracking your knuckles or else you'll get arthritis later on in life, know that this is just another childhood lie.
Your tongue has different sections for different tastes
Nope, that familiar map we've encountered in various forms? Completely false. Although certain taste buds may perceive specific flavors more intensely, they are not confined to particular mouth regions.
You lose more body heat through your head
The misconception leading to us wearing unpleasant hats during winter is untrue. The study upon which this widespread misunderstanding was founded included numerous additional factors that distorted the outcome, and countless subsequent studies have repeatedly debunked this notion.
You can't swim for an hour after eating
One childhood lie that many of us have been living with until now is the belief that you can't swim for an hour after eating. This was probably a way for parents to keep their kids from jumping into the pool right after lunch or dinner.
In reality, it doesn't take an hour for your body to digest food before swimming – only 20-30 minutes are necessary to prevent cramps or other uncomfortable symptoms. So if you want to hit up the pool after a meal, make sure you wait at least half an hour before taking the plunge!
Gum will stay in your stomach for seven years
As children, we often heard one of the most widespread falsehoods: gum takes seven years to digest in your stomach. This myth was likely propagated to discourage our gum-chewing habits, but it holds no truth.
Contrary to popular belief, chewing gum is not indigestible and does not linger in your stomach for years on end. Just like any other food, it smoothly passes through your digestive system and is eventually expelled from your body.
Sugar will make you hyperactive
One of the most common childhood lies we've been living with is that sugar will make you hyperactive. This myth has been perpetuated by parents, teachers, and even doctors who believe that eating too much sugar can cause a child to become over-energized and unable to focus on anything else.
The truth is, there is no scientific evidence to support this belief – in fact, studies have shown that sugar consumption does not affect a child's behavior or cognitive function. Therefore, it's important for parents to be aware of this false belief and instead focus on teaching their children healthy eating habits.
16 Surprising Foods That Can Cut Years Off Your Life
Are you conscious of which foods can be harmful to your health? Do you desire to live a longer and higher quality life, yet don't realize that it all starts with small tweaks in what we eat? If yes, then taking into account the food items that go into our bodies will make big changes.
16 Surprising Foods That Can Cut Years Off Your Life
Should You Rinse Ground Beef? Here's the Final Verdict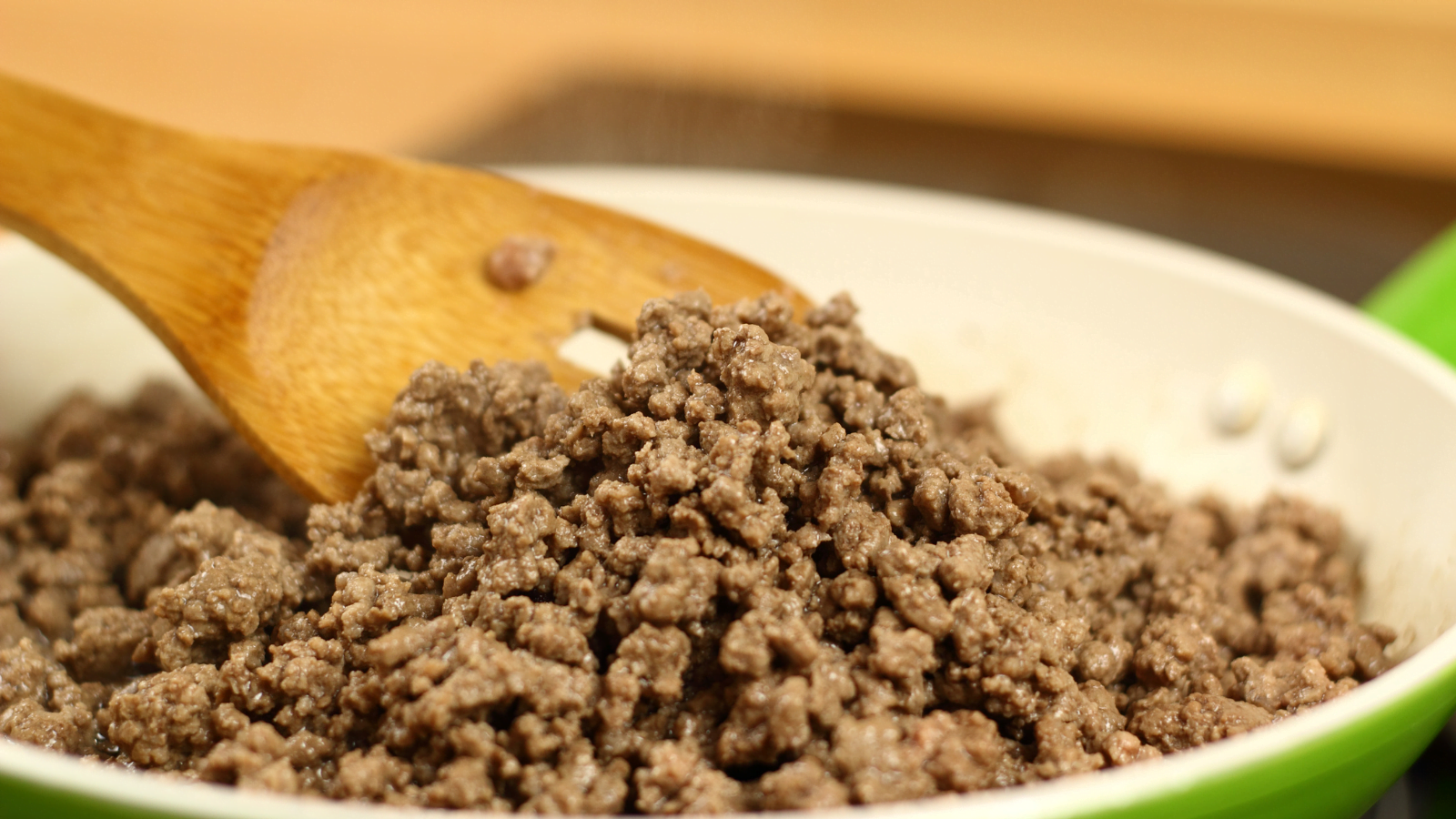 Ground beef is a staple ingredient in many kitchens across America, with millions of recipes using it as a base for a variety of dishes. However, there seems to be a growing controversy among cooks and food enthusiasts regarding whether or not to rinse ground beef after browning it.
Should You Rinse Ground Beef? Here's the Final Verdict
15 Healthy Habits That Can Help You Achieve a Flat Stomach
Having a flat stomach is something that many people strive for, but it can be hard to achieve. Achieving a toned, flat stomach requires dedication and consistency with diet and exercise.
15 Healthy Habits That Can Help You Achieve a Flat Stomach
20 Common Health Myths That Are Ruining Your Well-being
We all want to be healthy and happy, but there are many misconceptions about health that could be keeping us from achieving our goals. These 20 common health myths are ruining your well-being.
20 Common Health Myths That Are Ruining Your Well-being
Don't Let People Live Rent Free in Your Mind – Here are 10 Ways to Evict Them
Imagine this: Your mind is a fabulous, luxurious mansion, complete with lush, comfy couches, glorious chandeliers, a basement full of nostalgic memorabilia, and a fridge always stocked with your favorite treats. Wouldn't it be outrageous if some freeloader came along, plonked themselves on your posh couch, guzzled all your soda, and didn't pay a single penny in rent? Just the thought of it might make you want to reach for a "No Trespassing" sign.
Don't Let People Live Rent Free in Your Mind – Here are 10 Ways to Evict Them