The United States Constitution stands as the pinnacle of our legal system, but its journey has been one of adaptation and evolution. It has witnessed the unfolding of changing values and social norms, subtly molding itself to keep pace with the times. Delve into the vaults of history, and you'll uncover a trove of fascinating proposed amendments that nearly etched their way into this revered document.
Here are fifteen extraordinary constitutional amendments that offer a captivating glimpse into the ever-shifting fabric of American society. Prepare to be enthralled by the intricate tapestry of our legal heritage!
Titles of Nobility Amendment
The Titles of Nobility Amendment, introduced back in 1810, aimed to do something quite daring. It sought to strip any citizen, or their descendants, of their U.S. citizenship if they accepted a foreign title of nobility. Not only that, but it also intended to end the federal government's practice of granting titles of nobility altogether.
Although this audacious amendment never became law, it did stir quite a buzz, especially among those with inherited wealth and power. Unfortunately, it ultimately failed to get ratified.
Corwin Amendment
The Corwin Amendment, proposed in 1861, had the potential to embed slavery as a permanent institution in the United States, affording it constitutional protection. If ratified, it would have forever barred any amendment or congressional act against slavery, ensuring slave owners' rights to their property.
While this amendment never saw the light of day, it serves as a chilling reminder of how perilously close America came to enshrining slavery in its very Constitution.
Child Labor Amendment
In 1924, a powerful proposal emerged: the Child Labor Amendment to the United States Constitution. Its mission? To shield children from exploitation and treacherous work environments. Imagine a world where child labor becomes taboo, with a firm minimum working age at 16. While it gained congressional approval, this historic amendment sadly never materialized into law, hindered by the lack of state support.
Fierce debates ignited, grappling with concerns over parental and state rights. In the end, despite soaring hopes, the amendment faced defeat, with only 28 out of 36 requisite states ratifying it.
Equal Rights Amendment (ERA)
The Equal Rights Amendment (ERA) emerged in 1923 and resurfaced in 1972, aiming to secure equal rights for citizens, irrespective of gender. This impactful amendment would have banned sex-based discrimination and ensured legal parity between men and women.
Regrettably, despite multiple endeavors, the ERA has eluded constitutional integration, fueling ongoing passionate debates even today.
Flag Desecration Amendment
The Flag Desecration Amendment, a provocative proposal to the United States Constitution, aimed to ban the physical desecration of the American flag. Though it never gained enough support to become law, it came tantalizingly close.
This amendment would have granted Congress the power to enact statutes against flag desecration, effectively shielding it from judicial scrutiny. Given its potential encroachment on First Amendment rights, the proposal has sparked intense debate and remains unratified.
Prohibition of Interracial Marriage
Back in 1998, brace yourselves, folks, there was a proposed constitutional amendment lurking in the shadows of the U.S. Congress. Can you believe it? This one aimed to ban interracial marriage! Rep. Bob Barr of Georgia brought it forward, and oh boy, it was close to becoming law. Thankfully, it failed to pass, but imagine the chaos if it had. Yup, it would have made it illegal for lovebirds of different races to tie the knot, and even worse, it would have nullified any existing interracial marriages. Unbelievable, right?
This outrageous proposal set civil rights activists on fire, and they fought tooth and nail, arguing that it would have been unconstitutional and trampled on the sacred right to marry anyone, no matter their race or ethnicity. Phewks, thank goodness for their efforts and the strength of love!
District of Columbia Voting Rights Amendment
Imagine a time when the residents of Washington, D.C., could have had the chance to participate in the democratic process fully! The District of Columbia Voting Rights Amendment, also known as the DC Statehood Amendment, aimed to grant them long-awaited voting rights. Although proposed in 1978 and approved by Congress, this pivotal amendment, unfortunately, fell short of ratification by the required 38 states within seven years.
Had it succeeded, the citizens of D.C. would have gained two senators and voting representatives in the House of Representatives, taking a historic step towards a fairer democracy.
Right to Privacy Amendment
The proposed Right to Privacy Amendment of 1972 was on the brink of becoming a U.S. law – a game-changer. It aimed to shield American citizens from government or other entity intrusion into their personal lives.
Although it narrowly missed ratification, it is a powerful testament to citizens' determination to redefine their government's course of action.
Balanced Budget Amendment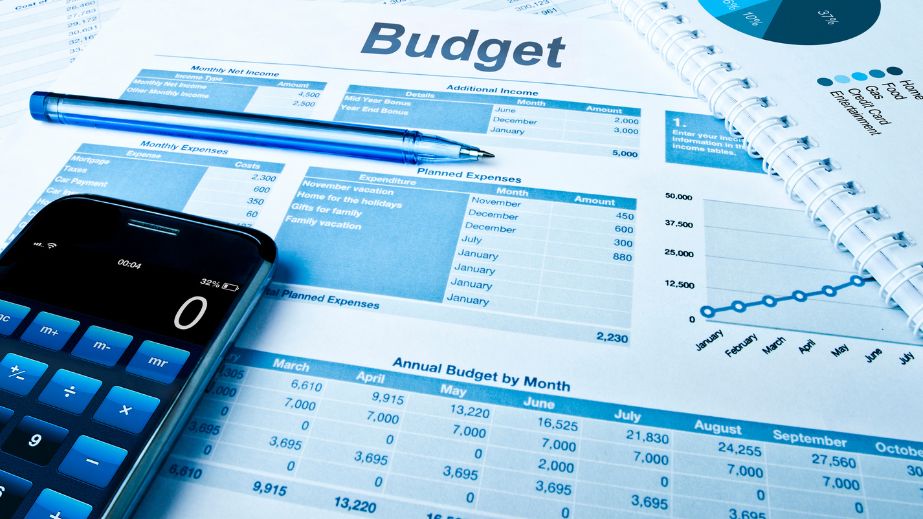 The Balanced Budget Amendment (BBA) is a remarkable constitutional amendment that came close to becoming U.S. law in the late 1970s. It aimed to hold Congress accountable for passing a balanced budget annually, ensuring that federal government spending could not surpass its total revenue.
This proposed amendment sought to curb government borrowing and spending but, unfortunately, fell short of garnering sufficient support from Congress.
Repeal of the 22nd Amendment
The 22nd Amendment to the United States Constitution passed and ratified in 1951, placed a limit on presidential terms of office – precisely to curb the power concentrated within a single presidency. Yet, in recent times, there have been multiple proposals to repeal this amendment, with the most recent one surfacing in 2017.
A president could pursue more than two terms if repealed, potentially amplifying their authority. The question lingers: would the United States government benefit or suffer from such a repeal? The debate endures.
Constitutional Right to Bear Arms Amendment
Although the Second Amendment already guarantees the right to bear arms, numerous proposals have been aimed at bolstering or providing greater clarity to this fundamental right.
Lowering the Voting Age
Back in 1971, Senator Ted Kennedy proposed an amendment that stirred up quite a buzz. With broad support rallying behind it, advocates argued that sixteen-year-olds deserved equal participation in decisions that shaped their lives – think taxation, education, and public policy matters.
But alas, despite gaining momentum, this game-changing amendment ultimately fell short of becoming U.S. law, facing staunch opposition from those worried about the potential for misinformed choices at the ballot box.
Victims' Rights Amendment
The Victims' Rights Amendment: a noble endeavor to grant crime victims certain rights in criminal proceedings. Introduced in Congress, it fought for victim presence and voice at trials, proper restitution, and full awareness of court proceedings.
Moreover, reasonable protection from the accused during trials was sought. Sadly, this amendment couldn't muster enough state ratification to become part of the U.S. Constitution. Let's continue championing victims' rights.
Anti-Duelling Amendment
In 1838, a trailblazing proposal popped up: the Anti-Duelling Amendment. Its audacious mission? To stamp out the ancient art of dueling in the United States. This captivating amendment warned dueling aficionados that fines, imprisonment, or both awaited anyone involved.
Imagine the scenes: gents staging pretend trials, wielding pistols or swords until one bit the dust. Thankfully, this mighty amendment never saw the light of day, and the cruel duel tradition has since faded into the annals of forgotten history. Farewell, dueling drama!
Metric System Conversion Amendment
Imagine a time when the United States flirted with the idea of fully embracing the metric system. Enter the Metric System Conversion Amendment, a proposed amendment to the US Constitution back in '75. This bold move aimed to make the metric system nationwide official weights and measures system. 📏
Support for this amendment spanned party lines, revealing a rare bipartisan unity. However, despite its promising start, the amendment faced roadblocks. Concerns about costs and the lack of sufficient approval from both Houses ultimately caused it to fall short of the finish line. 🚫🏁
Sources: 
Wikipedia – Titles of Nobility Amendment
Visitthecapitol – H.J. Res. 80, proposing to amend the Constitution of the United States (Corwin Amendment), February 28, 1861

CQPRESS – The Child Labor Amendment, 1924–1934

Wikipedia – Equal Rights Amendment

Wikipedia – Flag Desecration Amendment

Wikipedia – District of Columbia federal voting rights

DebateUS – A Bill to Repeal the 22nd Amendment

Cornell Law School – Second Amendment

Wikipedia – Twenty-sixth Amendment to the United States Constitution

Wikipedia – Victims' Rights Amendment

Wikipedia – Duel 
FCC – Amendment of the rules to convert to the international metric system of units in accordance with the Metric Conversion Act of 1975.

12 Reasons Why Boomers Should Not Be Trusted To Manage Our Economy Anymore
Here are 12 reasons why it might be time to change the guard—providing fresh and insightful perspectives on economic leadership in the 21st century. So sit tight, strap in, and get ready for an enlightening journey into the world of economics, generational shifts, and the future prosperity of our society!
12 Reasons Why Boomers Should Not Be Trusted To Manage Our Economy Anymore
299 Essential Household Things To Buy for a New House
Whether you are just starting out on your own or living in the same place for years, these essential things to buy for a new house will make your life easier and help you maintain a healthy lifestyle. This post will discuss those essential things to buy for a new house and why you need them! Our list is exhaustive, and we promise to keep updating the list to your relevance. So make sure you have everything you need before you run into issues!
299 Essential Household Things To Buy for a New House
19 of the Most Dangerous Small Towns in America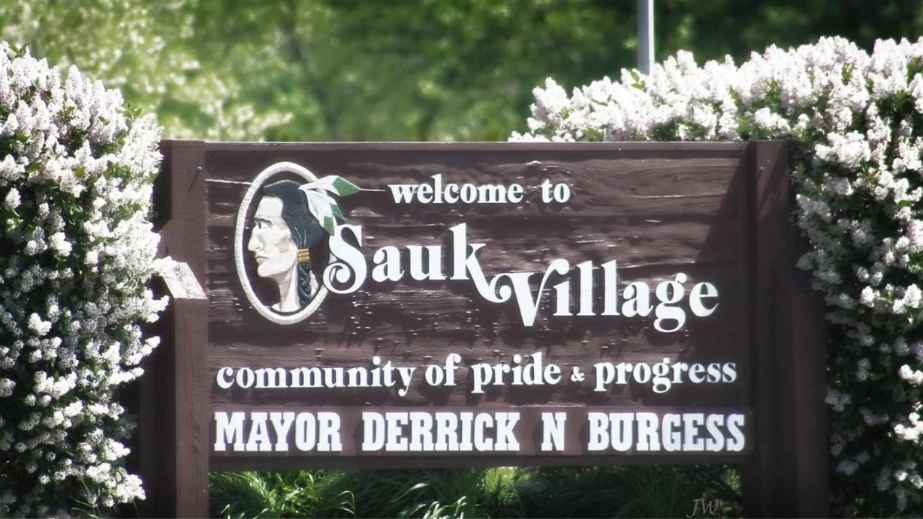 When you think of "small town," you imagine unlocked doors, neighborly hospitality, and picket fences, right? Well, think again. These small towns will have you reaching for Kevlar and a nimble getaway vehicle, leaving your valuables behind. Safety first, my friend!
19 of the Most Dangerous Small Towns in America
15 American Phrases That Confuse Foreigners
From "raining cats and dogs" to "biting off more than you can chew," here are 15 American phrases that often confuse non-native speakers. Understanding these sayings will help clear up any confusion while speaking with native English speakers from the U.S.
15 American Phrases That Confuse Foreigners
What States in the US Allow You To Live in an RV on Your Property
Many states have zoning laws about what type of living situation you can have on your property if you use a vehicle as your home. Often recreational vehicles will be subject to different rules depending on where they are located throughout the United States due to varying legal structures regarding what types of dwellings people may occupy within certain jurisdictions.
What States in the US Allow You To Live in an RV on Your Property