The American two-party system has played a vital role in shaping our democracy for over two centuries. However, recent times have witnessed significant criticisms leveled against it. Let's delve into the impact of these issues on the ongoing debates within both political factions and explore the necessary measures to confront them head-on.
Presenting to you are ten urgent concerns that our two-party system currently confronts. From gerrymandering to deep-rooted polarization, these challenges have permeated our political landscape, posing a threat to the very foundations of our democratic institutions. Prepare for an unfiltered, honest examination of America's two-party system, acknowledging its imperfections without compromise. It's time to comprehend its strengths and weaknesses with empathy and creativity.
Lack of Representation
One pressing concern arises from the glaring absence of representation for political minorities. It's disheartening to witness the voices and perspectives of numerous individuals and groups being dismissed or silenced due to a lack of endorsement from major parties.
Such a scenario risks further marginalizing certain demographics, impeding their participation in the political process, and ultimately undermining the very foundation of democracy.
Polarization
The two-party system in America has come under fire for fostering polarization. Why? Because both parties go to great lengths to win over voters, often by adopting extreme positions that are completely at odds with each other. This fosters an environment of animosity, putting civil discourse, progress, and democracy itself at risk.
The system has a knack for pushing parties to embrace extreme positions to appease their base, fueling political polarization and making it harder to find common ground. Let's break down these barriers and seek unity. Polarization is a grave challenge in American politics today, demanding our urgent attention if we are to uphold the bedrock principles of our democracy.
Limited Policy Options
With just two major political parties in the United States, the range of policy options becomes restricted. Often, defeating opponents takes precedence over enacting meaningful change, resulting in ineffective or counterproductive laws and regulations that fail to address people's needs.
Moreover, this partisan gridlock hinders compromise, leaving crucial issues unresolved and nurturing a sense of mistrust in the government. Let's break free from this cycle and create inclusive and effective governance that truly serves the people!
Minority Rule
The two-party system in America often draws criticism for its limited representation of minority groups. This gives way to minority rule, enabling the majority party to pass laws that serve their agenda while impeding the progress of opposing parties.
Consequently, it becomes increasingly challenging for those beyond the dominant parties to gain recognition or exert influence in the government. This threatens democracy, eroding citizens' confidence in elected officials and the government as a whole.
Duopoly Dominance
The two-party system in America has existed since the nation's birth, stirring up debates and controversy in the political arena for years. Often known as a duopoly, it signifies the domination of two parties in the political landscape, holding an unequal grip on power.
Unfortunately, this dominance has stifled dissenting voices, undermining the essence of democracy itself. Let's explore new avenues to embrace diverse perspectives and redefine the future of politics! 🗳️🌟
Money in Politics
The two-party system in America has faced its fair share of criticism for its shortcomings. One major concern is the excessive influence of corporations on politics, which threatens our democracy. Unfortunately, money in politics often pulls the strings, with politicians being swayed by hefty campaign donations from corporate interests.
As a result, policies may not always align with the desires and needs of everyday Americans, creating a disconnection between policymakers and their constituents. Let's work towards a system that truly represents the voices and aspirations of the people.
Lack of Voter Engagement
This is because there is a prevalent belief that the current political system no longer adequately represents their interests. Consequently, many Americans are left feeling that their vote holds little significance. This unfortunate sentiment has contributed to low voter turnout, with only approximately half of eligible voters participating in presidential elections.
Consequently, political parties find themselves prioritizing the needs of a small minority who do show up at the polls rather than prioritizing fair and equal representation for all citizens. Let's work towards revitalizing our democracy and rekindling the enthusiasm of every American voter!
Primary System Issues
The internal processes of each party often result in the emergence of candidates on the extremes, who initially resonate with the party's core during primaries, only to shift towards the center for the crucial general election. It's a political dance that keeps us on our toes!
Gerrymandering
Gerrymandering, the art of shaping electoral districts to favor the party in power, is one of the critical flaws in America's two-party system. It directly threatens democracy, empowering politicians to manipulate the political landscape and entrench their own power.
This undemocratic practice undermines the fundamental principle of "one person, one vote," tipping the scales in favor of certain constituencies and diluting the voting power of others. It's high time we address this assault on fair representation and reinvigorate our democracy!
Negative Campaigning
Negative campaigning, a prominent issue in America's two-party system, is pervasive and concerning. Instead of emphasizing their platforms or ideas, candidates attack their opponents to secure votes.
Politicians strive for an advantage and intentionally cast shadows on their rivals. Unfortunately, this approach deters potential voters and exacerbates political polarization. Let's strive for a more constructive and united democracy!
10 American States With The Worst Highways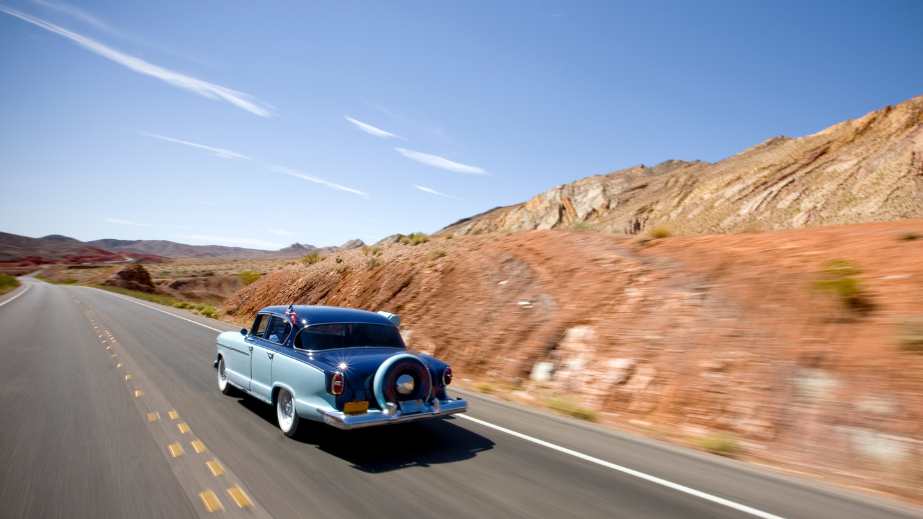 If there's one thing that truly binds America together, it's not hot dogs or baseball – it's our network of highways. A drive on these roads can lead to breathtaking scenic views, thrilling cityscapes, and, occasionally, a pothole the size of a compact car. Buckle up, and let's traverse the 10 states with the most challenging highways.
10 American States With The Worst Highways
The 13 Best Calming Dog Beds of 2023
Dogs are usually very happy creatures; however, they can have their anxieties. Dogs might have anxieties about being alone or being left in a particular place or situation; otherwise, many dogs might be anxious because of changes to their routine. And there is no better way to treat this than to help them feel safe and secure by getting them the best calming dog bed.
The 13 Best Calming Dog Beds of 2023
20 U.S Politicians Who Did Not Live Up to The Expectation of Americans
This piece is dedicated to those erstwhile leaders who, in their unique ways, failed to meet the lofty expectations of the American people. Grab a cup of tea (or a stiff drink) as we look back at 20 politicians who promised stars but delivered only dust.
20 U.S Politicians Who Did Not Live Up to The Expectation of Americans
10 Significant Changes in the U.S. Over the Last Decade
Originally from England, I was lucky to live in America for a few years. I departed in 2014 and couldn't believe how quickly I saw the nation change. The country I left behind now seems like a different place from afar — for many reasons. In a recent online discussion, Americans explain how they feel their homeland differs from a decade ago.
10 Significant Changes in the U.S. Over the Last Decade
10 Most Underrated States to Visit on Vacation in the U.S.
When it comes to tourism, some U.S. states get more than their fair share of attention. We all know about theme parks in Florida and California, theaters and museums in New York, skiing in Colorado, and beach life in New Jersey. Get ready to discover some hidden gems! Here are a few of the most underrated States to visit on vacation in the U.S.