Human beings are perpetually flawed, and while we may try to improve ourselves daily, we still can't shed some bad fixations. In a recent online discussion, netizens list twelve obsessions people find hard to let go of.
Social Media Image Upkeep
People have two versions: their real self and their digital self. Sadly, many people are too fixated on the latter while neglecting the former. A friend of mine's mother spends almost every waking hour on Facebook and Instagram," adds an observer. It seems the only source of validation in her life are the upvotes and likes of friends, relatives, and strangers.
Celebrities
I still don't understand this phenomenon. Celebrities are just human beings who appear in front of cameras more than us. Granted, some of them are elite-level performers, but they are still flesh and bone. We get mad at narcissism but go out of our way to throw money at these folks," observes someone tired of celebrity culture.
Youth
Fifty is the new thirty, apparently — I am not sure where forty fits in; I guess it means thirty is the new ten? Some people are obsessed with being younger, and it usually ends up being those who age the worst! The ironic part is that a lot of the things people do to make themselves look younger and better just makes them look worse," jokes a commenter.
Productivity
"Almost everyone in my office grabs their lunch and eats at their desk while working," claims an office worker. I can understand snacks at the desk while tapping away, but eating a full meal is a no-no. I live in Spain, and the suggestion that someone eats a skinny sandwich at the desk would be met with a civil rights lawsuit.
Work
Finding a balance between work and fun or job and family is getting more difficult in our current fiscal climate, but too many people only live for work, which is unhealthy. What is the point of life if we are to spend it working? "Everybody needs a break," adds an adherent of a good work/life balance, "not just every once in a while, but often."
Other People
I have found the secret to a happy life: not caring what your neighbors, colleagues, and (especially) detractors think of you. "I don't care what or who you are," someone remarks. Just be a decent person, and don't try to meddle with my life, and we'll be cool." This mindset can prove difficult in the Age of Karen, but we must stay focused on what makes us happy — as long as it harms nobody else.
Winning
"It's okay if you beat me to the gas pump or if you beat me to the grocery checkout line," declares a peaceful contributor. "I'm patient, and it's a virtue." Why must people get that first train seat or beat everyone to the fuel pump? Wouldn't society be grand if everyone just waited patiently? "It's an unhealthy worldview, it's narcissistic, and it can be outright dangerous," warns another thread member.
Relationships
Some people jump from partner to partner, sometimes concurrently; sometimes they overlap slightly. Compulsive daters will settle for less and move on when a better bet comes. Sadly, they can end up feeling lonelier the more partners they accrue. Why not just spend some time on yourself, reflecting on personal development, wellness, and career for a while? Happy individuals will find stronger relationships.
Outrage
Of course, I may be wrong, but I think outrage and cancel culture is on its last legs — people are exhausted with having to dance around more sensitive people. However, online media and news reporting are invested in clicks, and nothing sells ads more than outrage! "Not just news; sports commentary too," notes a sports fan. "Every show has a Skip Bayless or Stephan A. Smith yelling and arguing with each other about nonsense. I can't watch it anymore."
Phones
"It's one thing to keep yourself busy; it's another to never let yourself be bored." says a beleaguered cell phone user. Being bored is important sometimes: it makes you think and helps clear your head." Weren't those uncomplicated post-new millennium times before social media just great? We looked to each other for entertainment, not at our navels.
Sports
"Hey, I love my own teams, but if you are rioting following a victory or loss by your team, then it is time to seek counseling," jokes a commenter with some sense. I have never understood soccer fans who riot when they lose; some even do so when they win! There is just no pleasing some people.
Alcohol
I drank lots during my early twenties (I'm from England), where most nights would end at the local pub. However, as I have aged, my desire to drink anything has almost left me. You can feel palpable damage from drinking too much, and no night is worth a hangover when you have kids. "Alcohol is so normalized, and it's very weird when you stop and think about it," says a skeptic.
Source: Reddit.
14 Things That Label You as 'Uneducated' on Social Media
Welcome to the digital world, a place as intriguing as treacherous, where your online persona can instantly charm or alarm others. In this realm, your social media presence is your calling card, a digital mirror reflecting your thoughts, beliefs, and, perhaps, inadvertently, your level of education. Yet, fear not! This guide is here to help you navigate the vast ocean of social media with grace and wisdom.
14 Things That Label You as 'Uneducated' on Social Media
7 Best Pet Gates of 2023 That Pass The Security Checklist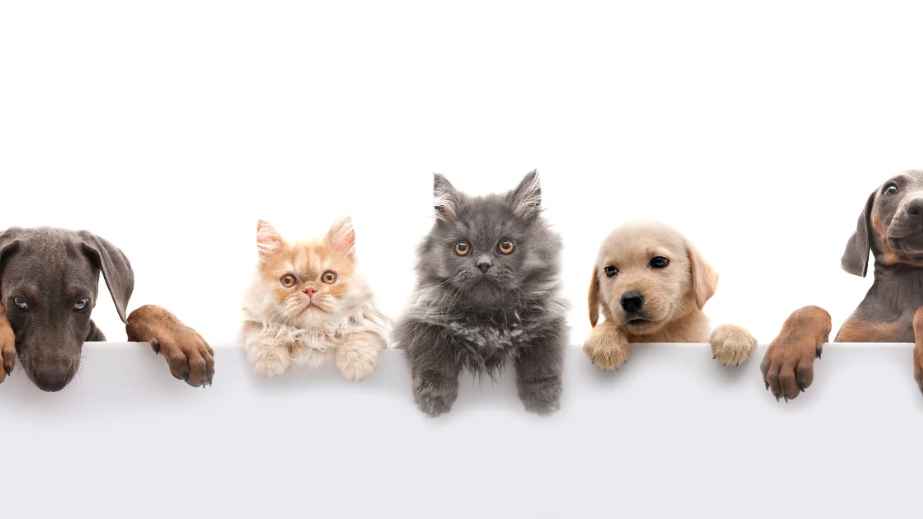 Dogs and cats are part of the family. And like any other family member, we want to ensure they are safe and secure.
7 Best Pet Gates of 2023 That Pass The Security Checklist
How Much Time the Average American Spends on Chores
Household chores are necessary—albeit dreaded by many—part of daily life. It seems there is a never-ending to-do list involved with maintaining a home and keeping it running smoothly. Tasks like taking care of children and pets, cooking, cleaning, and doing laundry must be done, no matter how busy or tired one may be.
There are benefits to performing these tasks, though. According to a study published in Neurology in July 2022, completing household chores may lower the risk of dementia. Research has shown that a clean and well-organized home can positively affect a person's mental health.
Many people also feel an internal sense of accomplishment upon completing tasks and checking them off a list.
How Much Time the Average American Spends on Chores
Mother Refuses to Drive 3 Hours Daily with her Newborn To Stepson's School! Is She The Jerk?
A 33-year-old wonder woman has been happily hitched to her 36-year-old hubby for six solid years. Together, they've been raising her hubby's 10-year-old son from a previous marriage like a dynamic duo!
Mother Refuses to Drive 3 Hours Daily with her Newborn To Stepson's School! Is She The Jerk?
10 Uncomfortable Truths Every Man Must Face or Risk Falling Behind
As a man, it is essential to confront uncomfortable truths to reach your full potential and stay ahead of the curve. Ignoring difficult realities can lead you down a path of mediocrity and regret while facing them head-on can open up opportunities for growth and success.
10 Uncomfortable Truths Every Man Must Face or Risk Falling Behind