Welcome, history buffs and curious souls! Prepare for a journey into the dark corners of the past, unraveling 15 disturbing historical facts that will have you questioning your textbooks. From the strange to the sinister, these historical tidbits are so unbelievable they belong in a horror novel, not a history book.
Remember, history isn't always about heroic deeds and grand civilizations; sometimes, it's creepy. Buckle up, folks! This is going to be a spine-chilling ride through the annals of time.
The Boys at Fernald School Were Given Radioactive Oatmeal
Picture this: it's the 1940s in the U.S., and the boys at the Fernald School in Massachusetts are being served a special morning dish: radioactive oatmeal.
Yep, you read that right. As part of a nutrition study sponsored by Quaker Oats and the Atomic Energy Commission, these unsuspecting lads were unknowingly fed radioactive iron and calcium for breakfast.
Chainsaws Were Invented to Aid in Childbirth
In the late 18th century, chainsaws were introduced to aid in childbirth (cue collective gasp). These early gadgets, thank heavens, were far less menacing than their modern counterparts and were used by doctors to expedite difficult births.
But let's face it, no matter how you spin it, "chainsaw" and "childbirth" are two words you'd never want to see in the same sentence!
Hundreds of Infants Died and Were Disposed of at an Irish Care Home
In the quaint town of Tuam, Ireland, a seemingly innocuous care home held a dreadful secret. Investigations revealed the stomach-churning truth – the bodies of hundreds of infants were unceremoniously disposed of within the grounds.
This macabre revelation shattered the town's peace and left us questioning how much darkness human history quietly holds.
Microplastics Found in Placentas
Microplastics, those sneaky particles invading our oceans and wildlife, have committed the ultimate party foul – they've been found in human placentas.  Scientists discovered these tiny but persistent invaders, raising concerns about the repercussions of our plastic addiction.
Doctor Antonio Ragusa of a hospital in Rome puts it this way: "It is like having a cyborg baby: no longer composed only of human cells, but a mixture of biological and inorganic entities."
Limnic Eruptions Create a Suffocating Gas Cloud, Endangering Everything Nearby
Limnic eruptions aren't your typical lava-spewing volcanoes. Instead, they're lakes. But not just any lakes. Lakes are situated in volcanic craters, also known as limnically active lakes.
Without warning, these seemingly calm bodies of water can release a deadly cloud of CO2 and other gases. Picture a monstrous belch that suffocates everything in its path—people, animals, plants, you name it. And yes, this has happened.
Plastics Often Aren't Recycled
Despite our diligent sorting of yogurt pots and soda bottles, most plastics never see a second life. Shockingly, a staggering 91% of plastic isn't recycled at all.
So, while you've been patting yourself for your eco-conscious efforts, that water bottle you tossed in the recycling bin is more likely to end up in a landfill than being reincarnated as a new product. Let that sink in!
FBI Investigated Mary Reeser's Death for Spontaneous Combustion Suspicion
In 1951, Mary Reeser's death in her Florida apartment sparked a peculiar investigation. Despite minimal damage to her surroundings, she was mysteriously reduced to ashes, leading the FBI to consider spontaneous human combustion as a cause. This captivating and controversial case remains one of history's most intriguing mysteries.
If Given the Wrong Blood Type During a Transfusion, You Might Feel an Impending Sense of Doom
Discover the unsettling connection between a sense of impending doom and receiving the wrong blood type during a transfusion.
Your body's intuition can detect the mistake, similar to hearing your car make an ominous noise. This chilling fact makes double-checking everything in the medical field even more crucial.
Some Tumors Can Grow Teeth And Hair
When it comes to disturbing historical facts, teratomas are right up there. In case you're wondering, teratomas are not your typical tumors.
These unusual growths sometimes have teeth and hair. You read that correctly—teeth and hair inside a tumor. As if tumors weren't disturbing enough, nature sprinkled in some nightmare fuel. It's an unbelievably bizarre truth that belongs to medical history.
A Jockey Won A Horse Race After He Died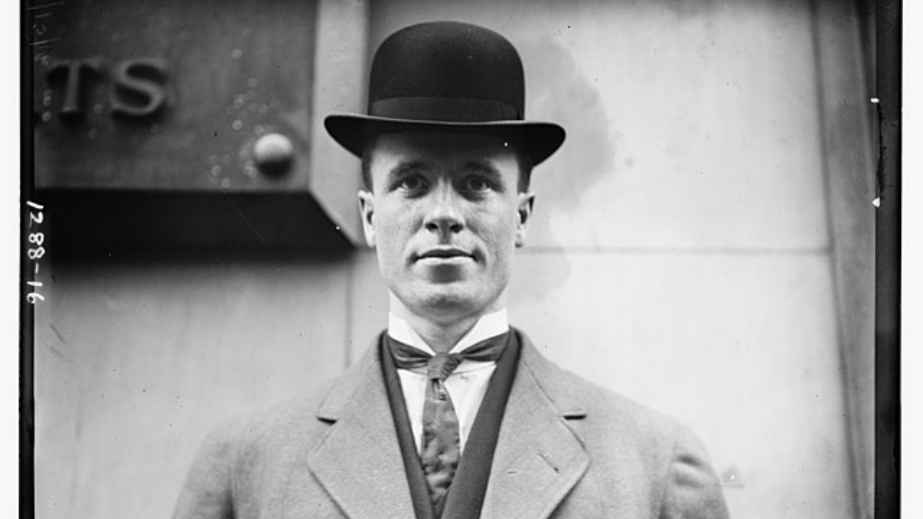 When it comes to alarming historical facts, this one is a doozy. Picture this – it's 1923, and jockey Frank Hayes is racing his horse, Sweet Kiss, at Belmont Park. But here's the kicker – Hayes, poor soul, suffered a heart attack mid-race.
Despite his demise, his body stayed saddled, and Sweet Kiss, undeterred, raced to the finish line, creating the bizarre and unsettling history of the only dead man to win a race.
Irish Immigrants Unmarked Grave in Canada
During the Irish Potato Famine in the 19th century, many Irish immigrants fled to Canada, hoping for a better life. However, their dreams were short-lived. Many succumbed to typhus and were buried anonymously along the St. Lawrence River.
Today, this area, known as the "Irish Commemorative Stone" or "The Black Rock," is a chilling testament to a disturbing chapter in history – a silent grave for thousands of unmarked souls. Incredibly sad but oh so true.
Mexican Cartels Earn $19-$29 Billion Annually from US Drug Sales
You might think that the pharmaceutical industry is the most significant player in the drug market, but its monopoly has an unlikely contender: Mexican drug cartels. Yes, you read that right! These cartels earn a staggering $19-$29 billion yearly from drug sales in the United States alone. It's a mind-boggling figure.
This means that the cartels can earn more than some Fortune 500 companies! This dark chapter of history, still unfolding, is one of those disturbing historical facts we can't believe is true, yet it persists in our reality.
Safety Coffins Came About Because So Many People Feared Being Buried Alive
In the annals of "disturbing history facts we can't believe are actually true" lies a chilling fear that plagued 19th-century folks: being buried alive. The widespread worry about premature burial gave rise to a peculiar invention called 'safety coffins.'
These macabre contraptions had an external device, typically a bell or a breathing tube, that allowed those mistakenly pronounced dead to signal their unfortunate entombment.
Zetas Drug Cartel Enslaved Engineers to Build Their Radio Network
In the whirlwind saga of disturbing history facts, did you know that the notorious Zetas Drug Cartel once enslaved engineers to construct their private radio network? Yes, you heard it right!
The cartel, ever resourceful in their illicit endeavors, forced tech-savvy minds into servitude to create a covert communication system across Northeast Mexico.
The Leatherman Walked A 365-Mile Circuit Every 34 Days
Enter the Leatherman, a mysterious figure from the late 19th century who adhered to a mind-boggling 365-mile circuit he completed religiously – every 34 days!
This enigmatic wanderer, clad head-to-toe in homemade leather attire (hence the name), left his mark on the annals of time primarily due to his peculiar behavior and inexplicable routine.
12 Things We Keep Getting Wrong When We Think About History12 Things We Keep Getting Wrong When We Think About History
History is a subject that has fascinated humans for centuries. From ancient civilizations to modern-day events, studying history allows us to understand our past and how it has shaped our present.
12 Things We Keep Getting Wrong When We Think About History12 Things We Keep Getting Wrong When We Think About History
The 5 Best Air Fryer Toaster Oven of 2023
Do you love fried food but hate the unhealthy consequences? If so, an air fryer toaster oven may be the perfect appliance for you!
The 5 Best Air Fryer Toaster Oven of 2023
10 American Politicians You've Never Heard of Who Basically Changed History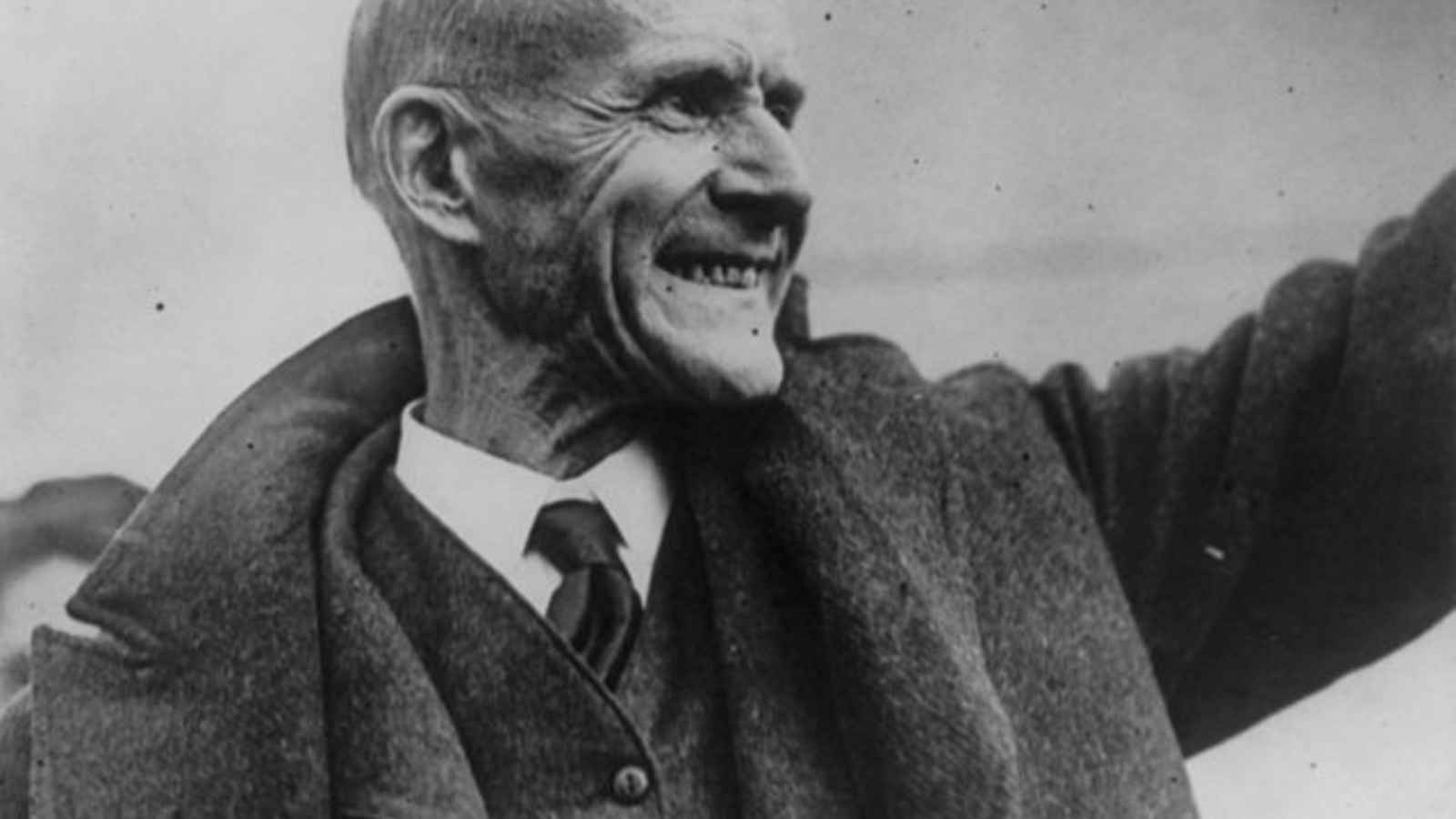 Prepare to embark on a rollicking journey through the annals of US political history, where we'll shine a spotlight on those unsung heroes shrouded in the shadows of time. This compendium includes lesser-known, the overlooked, the underappreciated – the 'American politicians you've never heard of who basically changed history.'
10 American Politicians You've Never Heard of Who Basically Changed History
15 Astounding History Facts That Are So Unbelievable, We Couldn't Fabricate Them Even if We Wanted To
Hey there, history buff! Ready to plunge into the thrilling world of the past that's stranger than any fiction?
15 Astounding History Facts That Are So Unbelievable, We Couldn't Fabricate Them Even if We Wanted To
25 Recent Events That Will Most Likely Make It Into History Books 50 Years From Now
Why wait for the future to look back when we can do it right now? We're spotlighting 25 recent events that we believe — nay, we insist — will ink their way into the history books 50 years from now. It's a mixed bag of triumphs and tragedies, technological leaps and societal shifts. Remember – hindsight isn't just 20/20; sometimes, it's fascinating.
25 Recent Events That Will Most Likely Make It Into History Books 50 Years From Now