Life can be filled with small inconveniences that take up a chunk of our time. What if there were easy, low-cost, and fun DIY projects to combat these nuisances? Here, we present 25 innovative DIY solutions that will unquestionably enhance your everyday life.
Creating a Homemade Ice Pack
Never fret about a lack of ice packs again. A household kitchen sponge can be transformed into an efficient, reusable ice pack. Just dampen it, slip it into a ziplock bag, and let it freeze. It's a swift solution for your cooling needs, from keeping your lunchbox fresh to relieving pain from a minor injury.
Using Walnuts to Fix Hardwood Floor Scratches
For minor scratches on your hardwood floor, a simple walnut can do the trick. Rub the flesh over the scratch vigorously until it's no longer visible, and clean the area with a microfiber cloth. The natural oils help fill and color the scratch, restoring your floor's pristine look.
Repurposing Pool Noodles to Avoid Losing Items
Pool noodles are inexpensive and surprisingly versatile for around-the-house hacks. To prevent small items from falling into difficult-to-reach spaces, cut a noodle to the required length and place it strategically around your home.
Upgrading Clothes Hangers with Hot Glue
With a couple of hot glue sticks and your existing hangers, create non-slip hangers to keep your clothes from falling onto the closet floor. Just add a squiggle of glue on both ends of the hanger and let it dry before use.
Cleaning with Baking Soda and Vinegar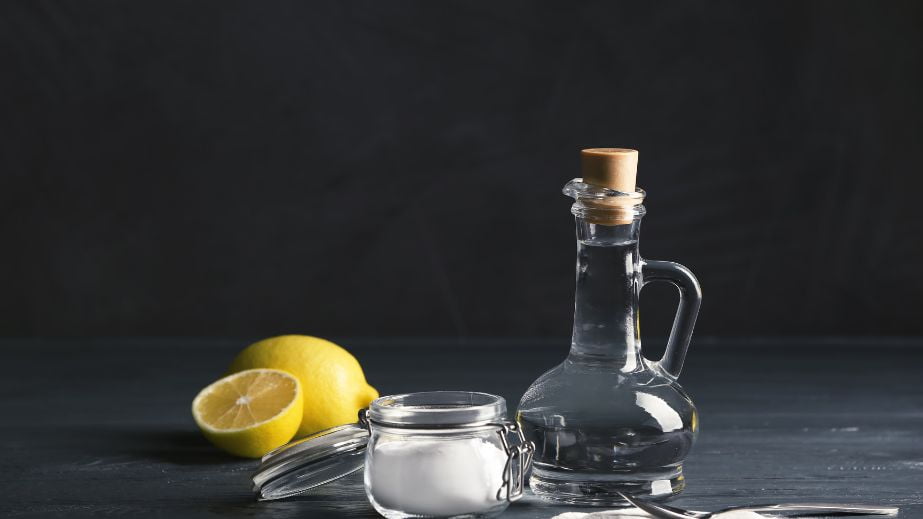 Baking soda and vinegar are potent cleaning agents. They can be combined to unclog drains, deodorize spaces, or even act as a natural fabric softener. The duo is a powerful, all-purpose, and eco-friendly cleaner for a fresh and clean home.
Keeping a Cleaner-Filled Scrub Brush in the Shower
Keep a scrub brush filled with your preferred cleaner handy to simplify your shower cleaning routine. This way, you can give the shower a quick scrub after each use, preventing the buildup of soap scum and making major cleanups less frequent.
Enhancing Vacuum Cleaners with Essential Oils
Freshen your home while vacuuming by adding a few drops of essential oil to your vacuum's air filter. Depending on the oil used, the scent diffuses throughout your space, providing an uplifting or relaxing aroma.
Regrowing Green Onions at Home
Don't discard the ends of green onions after chopping them for a meal. Instead, place them in a jar with some water in a sunny spot. You'll be amazed at how quickly they grow back, providing you with a continuous supply of fresh green onions.
Transforming Cordless Drills into Powerful Cleaning Tools
If you already own a cordless drill, consider getting brush attachments to turn it into a robust cleaning tool. It's an excellent way to remove grime from grout and other hard-to-clean surfaces with minimal effort.
Storing Tools Using Magnetic Strips
To save space and keep your tools organized, use magnetic strips in your kitchen, garage, or workshop. They are perfect for storing knives, screwdrivers, and other metal items. You can also add magnets to containers for storing small items like spices, screws, or sewing supplies.
Using Ice Cubes to Smooth Wrinkles
Save time ironing your clothes by throwing a couple of ice cubes in your dryer. The ice evaporates into steam during the drying cycle, helping to release wrinkles. For a refreshing scent, add a few drops of your favorite essential oil to a small cloth and toss it in with your clothes.
Organizing Cleaning Products Under the Sink
Maintaining an organized space under the sink can be challenging. Use handled baskets to categorize and store cleaning supplies. This way, you only need to pull out the relevant basket when cleaning, saving you time and effort.
Revitalizing Old Furniture with Paint
Breathe new life into your old furniture by applying a fresh coat of paint. It's an easy and affordable way to change the aesthetics of your room without buying new pieces or contributing to landfill waste.
Giving Home Decor New Life with Textured Paint
Textured paints are a great way to add a new dimension to home decor. Apply them to vases, furniture, or even upcycled jars for a chic upgrade.
Drying Flowers for Long-lasting Decor
Create long-lasting decorative pieces by drying out your favorite flowers. Hang the flowers upside down in a cool, dark place for a few weeks until completely dry. Then arrange them in a vase for a beautiful, rustic touch to your space.
Recycling Candle Wax
Instead of throwing out candles with a little bit of wax left, freeze them. The wax can easily be removed and used as wax melts in a candle warmer, letting you enjoy the scent for a little bit longer.
Storing Sheets Inside Pillowcases
An easy organization hack for linens is storing the folded sheets inside their matching pillowcases. This keeps sets together, reduces wrinkles, and makes changing your bedding a breeze.
Adding Interest with DIY Wall Shelves
For chic, functional storage, consider DIY wall shelves. All you need are a few boards, brackets, and screws. Shelves can showcase decorative items or create extra storage space.
Using Wall-hung Baskets for Storage
Baskets can be hung on walls for an effortlessly chic storage solution. They're perfect for storing towels in the bathroom, toys in the children's room, or even creating a unique feature wall.
Expanding Storage Inside Cabinet Doors
Utilize cabinet doors for extra storage. Add Command hooks and small baskets on the insides of the doors, creating more space for your items without overcrowding the cabinets.
Customizing Placemats with Fabric and Heat-n-Bond
Add personal touches to your dining table by creating custom placemats. Use Heat-n-Bond to adhere your choice of fabric to a base, then iron to secure it. It's an easy project that adds personality and color to your meals.
Reusing Coffee Grounds as a Natural Fertilizer
Your morning coffee can do more than wake you up. Used coffee grounds make an excellent, nutrient-rich fertilizer for your plants. Just remember to let them cool first!
Making DIY Drawer Dividers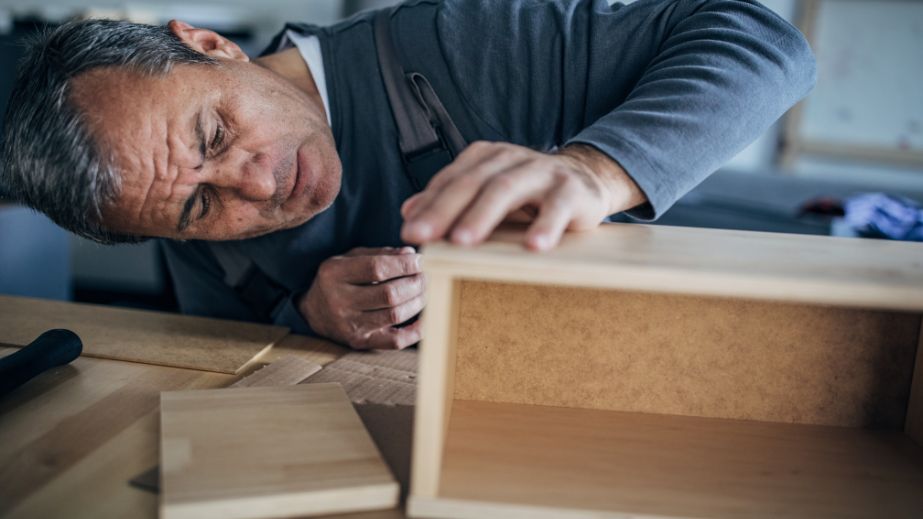 Keep your drawers organized with custom dividers. They can be made from foam boards or old cereal boxes and are excellent for categorizing small items in your kitchen, office, or vanity drawers.
Using Wine Corks as Key Floaters
If you're prone to dropping keys in the water while boating or enjoying other water activities, wine corks can save the day. Attach a cork to the keyring, and your keys will float if dropped, making them easy to retrieve.
DIY Beer Can BBQ Grill
Turn an empty beer can into a portable, disposable BBQ grill for camping trips or beach barbecues. Cut the can in half, fill the bottom with charcoal, place a small grill rack on top, and you're ready to grill!
By implementing these handy DIY projects, your life can become more organized, efficient, and even a bit more.
Rediscover the Past: 15 Surprising Things That Decorated Every 70s Home, But Are Now Extinct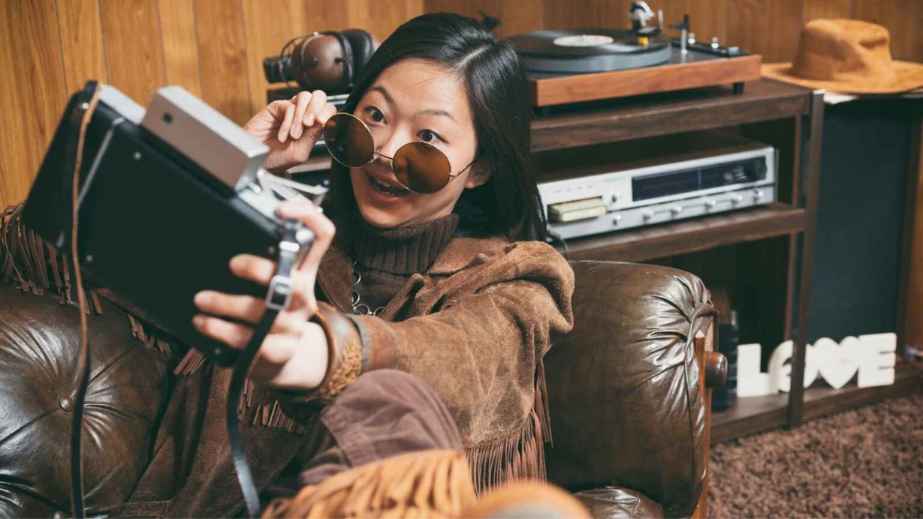 The 1970s was a decade of great change and progress, but it also saw some strange trends in interior design. People embraced the kitschy styles of the era with enthusiasm. But while these items were all the rage back then, they've since gone out of vogue—and most homes don't have them anymore.
Rediscover the Past: 15 Surprising Things That Decorated Every 70s Home, But Are Now Extinct
The 12 Best Microwave Air Fryer Combo (2023)
Air fryers offer a healthier alternative to deep frying and can be used to cook various foods. But what if you could have the best of both worlds?
The 12 Best Microwave Air Fryer Combo (2023)
15 Tiny Craft Room Ideas to Spark Your Creativity and Unleash Your Inner Artist
Are you looking to tap into your inner artist and bring your creativity to life? Then, a dedicated craft room is a perfect place to do just that! Whether you have a small nook or a spacious room to work with, there are plenty of ways to create a functional and inspiring space. From innovative storage solutions to eye-catching décor, these 15 tiny craft room ideas will help you unleash your inner artist and bring your projects to life. So, gather your supplies, roll up your sleeves, and get ready to be inspired!
15 Tiny Craft Room Ideas to Spark Your Creativity and Unleash Your Inner Artist
15 Unpopular Yet Incredibly Useful Items Making Their Way Onto Every Home Upgrade Wish List
Home upgrades are a great way to improve the look and feel of your home and increase its value. With the increasing popularity of online shopping, there are now more options than ever before for upgrading your home. In particular, Amazon has become a hub for home improvement, with a wide selection of perfect products for any budget. From smart home devices to kitchen gadgets, there is something for everyone.
15 Unpopular Yet Incredibly Useful Items Making Their Way Onto Every Home Upgrade Wish List
14 Outrageously Expensive Products Americans are Overpaying For Unknowingly