Welcome to the fashion red alert, darling! Fashion is like a double-edged sword—it can either make you look like a million bucks or, well, a few decades older. Gasp! That's right, honey! So, let's put a halt to these 17 fashion faux pas that scream, "I'm auditioning for a role as a 19th-century schoolmarm."
"Rocking" Sensible Shoes Daily
Sure, they're comfortable and practical; your podiatrist might even give them a thumbs up. But making them a daily wardrobe staple? It's like shouting, "I've given up on style for the sake of my bunions!" There's a whole world of stylish yet comfy footwear choices – think sleek sneakers, chic flats, or stylish boots.
Overplucked Eyebrows
Overplucked eyebrows were all the rage in the '90s (think Pamela Anderson and Gwen Stefani). Aside from the fact that full, well-groomed brows are in vogue now, they also provide a natural frame for your eyes, giving your face a youthful lift. So, let those caterpillars grow, ladies!
Long Long Skirts
We're not campaigning against long skirts altogether. We're pointing our fashionable fingers at the frumpy, shapeless ones. Pair them with the right stylish pieces, add a little oomph, and voila, you've got a look that screams chic, not antique.
But remember, it's all in the execution. Slip up, and you might look like a Victorian ghost who's lost her way.
Wearing All-Black
Beyond a certain age, the noir-on-noir ensemble tends to look more "funeral attendee" than "hip New York artist." Adding a dash of color breathes life back into your style and keeps you looking fresh and youthful.
Mom Jeans
Yes, they're comfortable, yes, they're trending, and yes, they make you feel all 90s nostalgic. But, honey, they're also a one-way ticket to frump town. Sure, celebrities and influencers have tried to make them hip again, but unless you're a 20-something supermodel, it's a risky business.
Wearing Clothes With Big Shoulder Pads
We get it; they were once a symbol of strength and power, a sartorial Superman cape if you will, but today they just scream dated. Besides, they have this uncanny ability to make you resemble an American football player on the runway rather than the chic, modern fashionista you are.
Wearing the Wrong Bra
If your bra isn't fitting well or doing its job right, it's not just your comfort at stake, darling—it's your overall appearance. A sagging bust line can make your clothes hang all wrong and give the illusion of extra years. Remember, a well-fitted bra is to a woman what a well-tailored suit is to a man. A game-changer!
Turtlenecks
They hide your neck, sure, but they also eliminate the open space around your face, making everything seem a bit, well, squished. Unless you're pulling a Steve Jobs with a black turtleneck and blue jeans (and let's be honest – not many can), you might be veering into "old school librarian" territory. 
Wearing Colors That Don't Match Your Skin Tone
Now, let's talk color, darlings! Your skin tone can change with age, and those once-flattering hues you relied on might turn on you. Wearing the wrong colors can wash you out, emphasize fine lines and wrinkles, and make you look older—just what we don't need, right? Go for shades that flatter your skin tone and hair color.
Wearing Socks…With Every Attire
Sure, they keep your feet warm and cozy, but constantly wearing socks, especially the chunky, tired old pairs, can add years to your appearance. And let's not even talk about sandals with socks!🤦‍♀️ After all, nothing says, "I've still got it!" like a well-pedicured foot in a chic summer sandal.
Over-Accessorizing
Sure, a statement necklace here and a vintage brooch there can be the perfect finish to an outfit. But if you're throwing on more bling than a Christmas tree, you might be venturing into 'overkill.' Too many accessories can make it seem like you're trying to distract from your actual age. Remember, elegance is all about balance and moderation.
Prioritizing Boot-Cut Jeans
Say it with me now, "Boot-cut jeans are not our friends." They might have been all the rage in the 90s, but let's face it, they're past their sell-by date. With their flared bottoms, boot-cut jeans can make your legs look shorter and throw off your body's natural balance. Plus, they're not the go-to for modern, sleek footwear.
You Don't Tailor Your Clothes
Invest in a good tailor rather than squeezing into too-tight jeans or drowning in oversized shirts. Kick those saggy pants to the curb and step into well-tailored outfits that do your figure justice. There's no better way to say "I'm fabulous and I know it" than with clothes that fit you like a glove.
Wearing Out-Of-Style Glasses
Grandpa's aviators from the 70s? Not such a groovy idea. Remember, your eyewear should enhance your features, not distract from them. So, it might be time to ditch those chunky, oversized frames or wire-rimmed specs that scream "retro" in a not-so-cool way. Embrace modern design, folks!
Insisting on Baggy Pants
The excessive material tends to swallow up your figure and muddle your body proportions, making you appear shorter and wider than you are. So, unless you're aiming for that "lost in fabric" look, it's time to say "bye-bye, baggy." No need to go skin-tight, just steer clear of the extra-large section.
Chunky Heels
There's an undeniable comfort to these thick, stable heels, but they also scream 90s sitcom rerun. If you're aiming for a youthful, sprightly image, it's best to steer clear of these. Instead, opt for a sleek stiletto or a trendy block heel. Remember, the goal here is to strut—not clomp—our way into the room!
Skipping Belts Altogether
Here's the kicker – wearing your belt incorrectly, or worse, not wearing one when needed, is a one-way ticket to Frumpsville. A well-chosen belt cinches your waist, adds intrigue, and breaks up an otherwise monotonous outfit, especially when playing with different textures and sizes. Let's bring back the belts, people!
15 Most Unflattering Things Boomers Still Wear
The Baby Boomer generation, also known as the post-World War II generation, is defined as those born between 1946 and 1964. As this group ages, their fashion choices may not always keep up with the times.
15 Most Unflattering Things Boomers Still Wear
13 Things That Make You Look Older Than You Really Are
Welcome to the "fountain of youth" disguised as a handy guide! We're about to explore the 13 seemingly innocent habits that sneakily add years to your visage. Brace yourselves because some revelations might be as shocking as realizing those "laugh lines" aren't from laughing.
13 Things That Make You Look Older Than You Really Are
10 Things People Begin To Love More and More as They Grow Older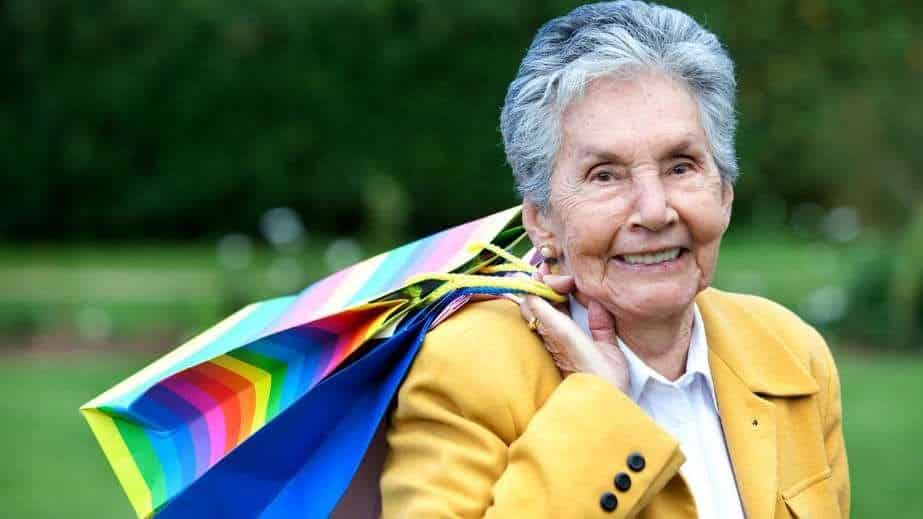 It's incredible to think of all the things you start loving later in life. From appreciating the art of the perfect nap to driving slowly, some things take time to develop! Recently, men and women met in an online discussion to reveal everything they realized they love more and more the older they get.
10 Things People Begin To Love More and More as They Grow Older
10 Little Things You'll Start to Dislike as You Grow Older
While there are countless things that people grow to appreciate as they get older, it's way more fun to complain about the things people start hating more and more as they age! Recently, men and women met in an online discussion to reveal everything they started disliking as soon as they reached a certain age.
10 Little Things You'll Start to Dislike as You Grow Older
20 Overlooked Struggles About Getting Older That No One Ever Talks About
Growing older is like reading a book where the suspense keeps building, but it's not always the page-turner hoped for. My friends, aging comes with a series of overlooked struggles often swept under the rug. Skip the usual suspects like creaking joints or reading glasses.
20 Overlooked Struggles About Getting Older That No One Ever Talks About