What do an NFL star, an Olympic gold medalist, and a world-class cyclist have in common? They all reached the pinnacle of their sports before plummeting to the depths of infamy, often in mere seconds. Let's rewind the tape.
Aaron Hernandez – NFL (2013)
A rising star for the New England Patriots, Hernandez was convicted of first-degree murder. His promising career was abruptly stopped in its tracks, replaced by a life sentence in prison.
Michael Vick – NFL (2007)
Once the highest-paid player in the NFL, Vick's reputation was shattered by his involvement in an illegal dog-fighting ring. His prison sentence led to his temporary expulsion from the league.
Hope Solo – Soccer (2016)
Solo, a goalkeeper with multiple Olympic gold medals, had her US Soccer contract terminated following disparaging comments about an opposing team during the Rio Olympics.
Lamar Odom – NBA (2015)
A talented NBA star, Odom's career was overshadowed by substance abuse problems and personal life struggles, culminating in a near-death experience in a Nevada brothel.
Ray Rice – NFL (2014)
Rice, a talented running back for the Baltimore Ravens, was caught on camera assaulting his then-fiancée in an elevator. The incident led to an indefinite suspension from the NFL.
Tiger Woods – Golf (2009)
The most famous golfer in the world saw his career take a major hit due to a scandal involving multiple affairs, leading to a tarnished reputation and loss of major sponsors.
Lance Armstrong – Cycling (2012)
A seven-time Tour de France winner, Armstrong's legacy was irreversibly damaged when he was stripped of all titles following a doping scandal.
Mike Tyson – Boxing (1992)
A heavyweight champion, Tyson was convicted of rape and served three years in prison, resulting in a downward spiral that derailed his dominating boxing career.
Chad Ochocinco – NFL (2012)
Known for his on-field antics, Ochocinco saw his career plummet after head-butting his then-wife, leading to a domestic battery charge and release from his team.
O.J. Simpson – NFL (1994)
A revered running back turned actor, Simpson's life took a dark turn when he was accused of double homicide. The trial and later conviction for armed robbery have left a permanent mark on his legacy.
Ryan Lochte – Swimming (2016)
This twelve-time Olympic medalist's career took a nose dive after he falsely reported being robbed at gunpoint during the Rio de Janeiro Olympics.
Tonya Harding – Figure Skating (1994)
Harding's career was cut short when her ex-husband orchestrated an attack on her competitor, Nancy Kerrigan. Harding's knowledge of the plan led to her lifetime ban from the sport.
Rae Carruth – NFL (1999)
Carruth, a wide receiver for the Carolina Panthers, was convicted of conspiracy to commit murder of his pregnant girlfriend, a crime that landed him a lengthy prison sentence.
Johnny Manziel – NFL (2016)
This promising quarterback's career was derailed by numerous off-field issues, including substance abuse and domestic violence allegations.
Oscar Pistorius – Athletics (2013)
Known as the "Blade Runner," Pistorius's career was halted when he was convicted for the murder of his girlfriend, resulting in a prison sentence.
Lawrence Phillips – NFL (2005)
A once-promising running back, Phillips's career was plagued by criminal activities, culminating in a prison sentence for assault and later, his tragic suicide.
Ryan Leaf – NFL (2002)
A highly-rated draft pick, Leaf's career was derailed by poor performance, clashes with management, and eventually, legal issues related to drug possession.
Antonio Brown – NFL (2019)
Despite his immense talent, Brown's career took a nosedive due to a series of controversies, including sexual assault allegations and repeated unprofessional conduct.
Marion Jones – Track and Field (2007)
Jones was stripped of her Olympic medals after admitting to using performance-enhancing drugs, tarnishing her reputation as a top female athlete.
Ben Johnson – Track and Field (1988)
Johnson's gold-medal performance at the Seoul Olympics was overshadowed when he tested positive for steroids, leading to a lifetime ban from the sport.
Nathan Baggaley – Kayaking (2007)
A three-time world champion, Baggaley's career was sunk by drug-related offenses, resulting in multiple stints in prison.
In the blink of an eye, these athletes went from revered sports figures to cautionary tales, demonstrating that no amount of talent can shield you from the repercussions of poor decisions. Their stories serve as a powerful reminder that in sports, and in life, integrity matters.
Slim Down Now: Shocking Habits That Sabotage Your Flat Belly Goals – Experts Reveal Top 6!
Shedding extra belly fat is a common objective for many Americans. Staying at a healthy weight and body fat level is crucial for overall health, but the kind of abdominal fat you have can impact your health differently. These are six factors that can lead to the buildup of excessive belly fat:
Slim Down Now: Shocking Habits That Sabotage Your Flat Belly Goals – Experts Reveal Top 6!
How Students Can Avoid Physical Trauma in Sports
Sport is good for your body and mind, but it still comes with a risk of injuries. Although it is impossible to control everything, a lot of traumas and injuries can be prevented. For students, it is important to know the risks and appropriate techniques to reduce them. In this guide, you'll learn how to do just that.
How Students Can Avoid Physical Trauma in Sports
Kettlebell Swings: The Confirmed Best Workout to Burn Calories in a Short Period
Over the last decade, the fitness industry has seen a surge in the popularity of exercises that the media claim to be the next best thing, ideal for assisting trainers of all levels in getting in peak physical condition. While some of these claims and exercises are somewhat bold, one thing is for sure: they were on point when they stressed the effectiveness of kettlebell swings.
Kettlebell Swings: The Confirmed Best Workout to Burn Calories in a Short Period
Weight Loss Journal Ideas- How To Use Bullet Journaling To Lose Weight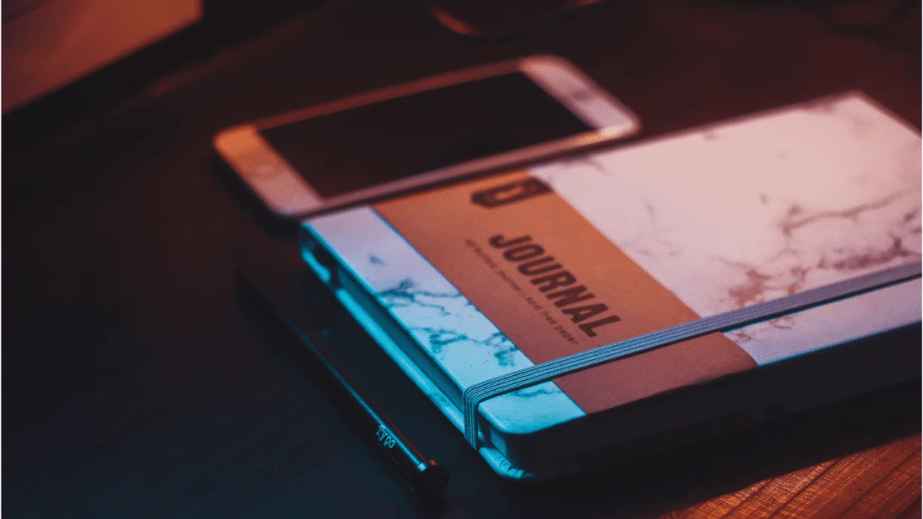 Your weight loss journal doesn't have to be anything fancy.
Weight Loss Journal Ideas- How To Use Bullet Journaling To Lose Weight
16 Best Muscle Building Foods for Skinny Guys in 2023
Skinny guys always have the same problem: They want to gain muscle, but they don't know what foods help them. Muscle weighs more than fat, so the more muscle you build, the higher your body weight.