It's selfie time! Or maybe not. We all have those celebrities we'd love to snap a quick pic with, but there are also those stars we'd rather not share our camera roll with, even if they offer us a freebie! In the glitzy world of showbiz, not all that glitters is gold. So, buckle up as we unveil the 15 A-list's least wanted.
Jennifer Lopez
While she dazzles on stage and screen with her undeniable charisma and energy, rumor is that JLo's diva-like demands make fans second guess the allure of a selfie moment.
Stories of her specific room-temperature water requests and the infamous no-eye-contact rule might explain why some fans would rather pass on the offer, even if it's free. Maybe it's the fear of accidentally looking into her eyes and turning into stone; who knows?
Amber Heard
Ah, Amber Heard. She certainly knows how to make headlines, doesn't she? Known for her roles in movies like "Aquaman" and her tumultuous personal life, Heard is a celebrity with whom some might think twice about snapping a selfie.
Why, you ask? Her very public divorce from Johnny Depp and the ensuing court battles have painted a picture that isn't exactly…favorable. Some folks say they'd rather not be caught in the crossfire, even if it is a harmless photo op.
Jada Pinkett Smith
Even though Jada Pinkett Smith is half of a Hollywood power couple and has graced our screens in memorable roles, she's made this not-so-flattering list.
Some attribute it to her controversial statements on her talk show "Red Table Talk," where she blurs boundaries in full public view. While some viewers appreciate her unfiltered honesty, others find it a little too 'real.'
Madonna
Madonna, the iconic Queen of Pop, can be as polarizing as a pineapple pizza. It's no surprise that she's on our list. With her constant reinventions and a penchant for controversy, Madonna's persona is as layered as a Matryoshka doll.
However, not everyone is looking to unlock these layers. Some fans have reported less-than-stellar encounters, from icy glares to diva-like demands. Despite her undeniable talent and success, many would rather Vogue alone than strike a pose next to the pop legend.
James Charles
This makeup artist turned YouTube sensation has certainly made waves in the beauty industry, but not always for the right reasons. His knack for creating drama almost overshadows his indisputable talent with a makeup brush.
While some fans might jump at the chance for a selfie, others would prefer to stay behind the camera lens. Whether it's due to his controversies or overbearing online personality, Charles has made it onto our list of celebrities with whom some wouldn't take a selfie, even if it were free.
Kanye West
Kanye West, a name that often rings with controversy and bravado, is a luminary in the music industry, but not exactly the crowd's favorite choice for a selfie.
Despite his musical genius and fashion prowess, his penchant for divisive statements and unpredictable outbursts makes him a wildcard in the selfie game. People often tread lightly around the idea of a photo-op with Kanye, fearing they might be a mere prop in the next Twitter tirade. But hey, who doesn't love an adventure, right?
Logan Paul
Even though he boasts a colossal following and has successfully ventured into boxing, Logan Paul's reputation took a nosedive after posting a controversial video from Japan's Aokigahara forest. Some of his actions have left fans and critics alike questioning his moral compass.
So, even if freebie selfies are up for grabs, you might want to pause and consider if you're ready to handle the potential social media backlash before you say 'cheese!
Kristen Stewart
Have you ever noticed that slightly awkward, emotionless stare in her movies? It turns out that it's not just her character's persona but her actual vibe in real life too. Throw in a few scandals, an infamously awkward interview style, and voila – you have a celebrity who might not be your first pick for a selfie-mate.
Don't get us wrong, we appreciate Kristen Stewart's talents, but her offscreen demeanor might make most fans think twice before asking, "Can we take a selfie?"
Ellen DeGeneres
Ellen DeGeneres, America's once-beloved daytime talk show host, has had a fall from grace that would give Humpty Dumpty vertigo. Known for her "be kind" mantra, Ellen's sunny façade was clouded in 2020 when allegations of a toxic workplace environment surfaced, leading many to question if her kindness was just for the cameras.
Even though she has done her fair share of dancing with stars, many would now prefer to sidestep the opportunity to snap a selfie with DeGeneres, even if it were free.
Justin Bieber
While his catchy tunes and perfectly coiffed hair have earned him legions of 'Beliebers,' Beiber's past antics have painted him as a superstar you might think twice before snapping a selfie with.
From drag racing in Miami to pelting a neighbor's house with eggs, Bieber's rebellious phase didn't quite endear him to fans and bystanders. The question remains – would you pause for a selfie moment with the Biebs, even if it's free?
Britney Spears
Don't get us wrong, the princess of pop has had her fair share of iconic moments, and she's got a fan base that would make most celebrities green with envy. Still, many people are hesitant to take a selfie with her. Remember the infamous 2007 breakdown and the chaotic, umbrella-swinging incident?
Some people are still holding onto that image of Britney. Despite her journey toward recovery and some killer comeback performances, many find themselves reluctant to share a frame with Ms. Spears. Even for free!
Kris Jenner
With a net worth that would make Midas blush and a family constantly in the spotlight, Kris Jenner is a recognized figure. While some fans would line up for hours for a chance to take a selfie with her, others wouldn't bat an eyelash even if she offered them a free snap.
Perhaps it's her over-the-top lifestyle or the notorious drama surrounding her family that turns people off. Either way, not everyone is keeping up with this Kardashian.
Bill Cosby
Once a beloved father figure known for his warm and fuzzy sweaters, Bill Cosby finds himself on our not-so-coveted selfie list. His comedic charm may have won hearts back in the day, but his fall from grace due to a series of serious allegations has soured many towards him.
Most can't bring themselves to smile for the camera with the man behind bars. It's safe to say even if he offered a free pudding pop, the selfie queue would remain empty.
Chris Brown
Chris Brown, a name as infamous as his dance moves are smooth. Brown's reputation took a hit following a series of legal issues and controversies, with his most infamous moment being his assault case involving Rihanna.
This incident stained his image that even a slew of R&B hits couldn't wash off. Ironically, some might say this bad-boy persona keeps him in the spotlight. Still, it's also why many fans would rather keep their smartphones tucked away if they bump into him at Starbucks.
6ix9ine
Tekashi 6ix9ine, the rainbow-maned rapper, has drummed up quite the reputation, and not entirely for his music. His knack for attracting controversy is almost as potent as his love for vibrant hair colors.
From his legal tussles and social media feuds to his involvement in criminal activities, his notoriety often eclipses his discography. While his fanbase is undeniably robust, many wouldn't hesitate to decline a selfie opportunity with him. In the celebrity selfie stakes, 6ix9ine is more of a photo finisher than a frontrunner.
10 Celebrities Accused of Faking High-Profile Relationships
The world of celebrity relationships has always captivated the public's imagination. Fans eagerly immerse themselves in the love lives of their favorite stars, turning some couples into legendary icons of the entertainment industry.
10 Celebrities Accused of Faking High-Profile Relationships
8 Best Dog Backpacks for Hiking and Outdoor Adventures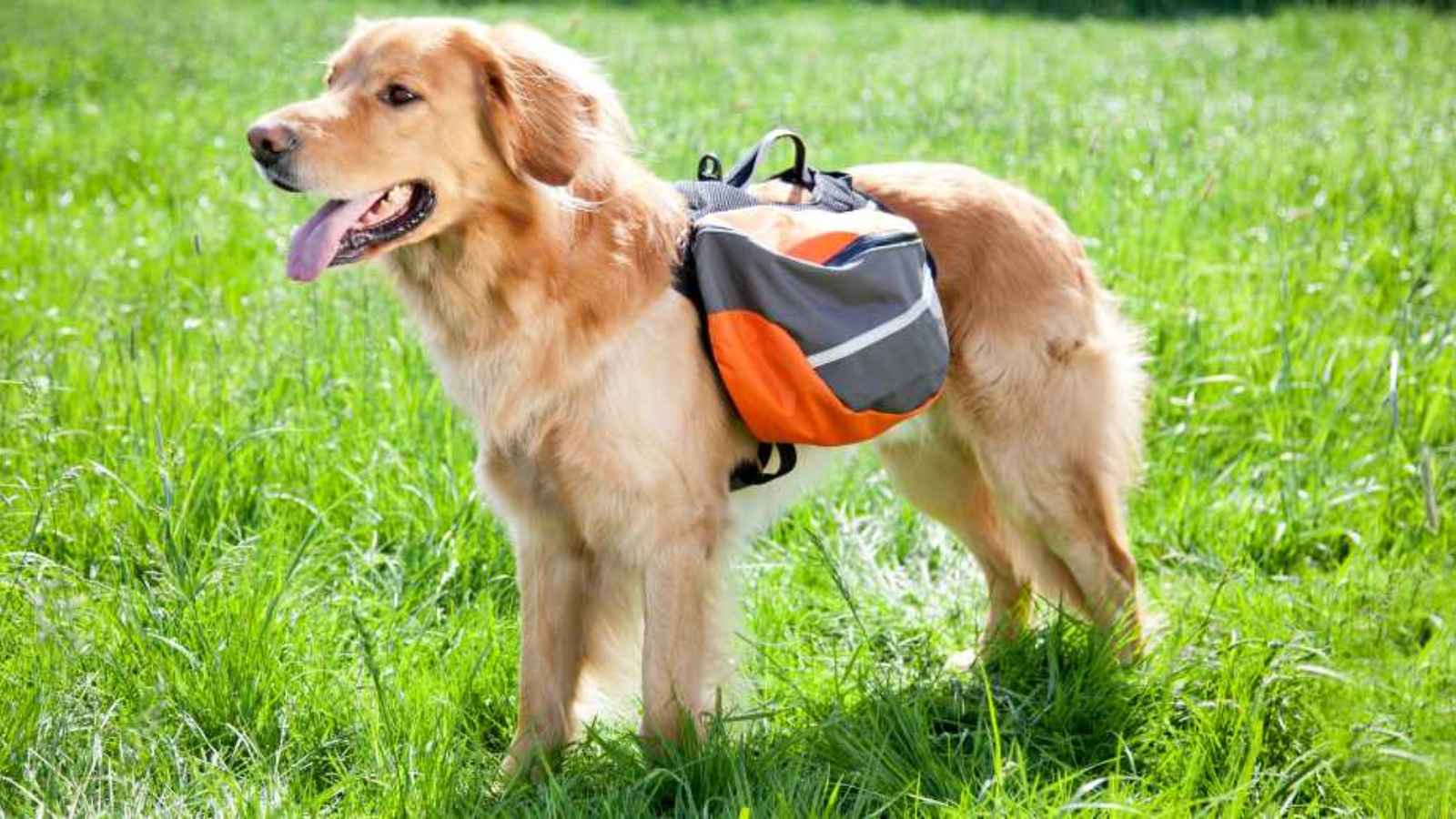 Dog backpacks are designed to fit comfortably on your dog's back, freeing up your hands for carrying other things. In addition, they typically have multiple pockets for storing food, water, and toys, and some even have built-in bowls for easy feeding on the go. This post provides all the information you need to select the best dog backpack for your furry friend most clearly and concisely possible.
8 Best Dog Backpacks for Hiking and Outdoor Adventures
12 Celebrities Who Regret Their Careers
Celebrity status is often considered the pinnacle of success in the glittering world of fame and fortune. Yet, beneath the surface, some stars deeply regret their career paths. This isn't a tale of failure but rather a surprising revelation about the unintended consequences of fame.
12 Celebrities Who Regret Their Careers
10 Shocking Actions by Influencers That Lost Them Followers
In the digital age, influencers wield significant power, shaping trends and swaying millions of opinions with a single post. However, immense influence comes with a big responsibility, and the slightest misstep can lead to a downfall. This piece explores ten instances where influencers lost followers due to shocking and controversial actions.
10 Shocking Actions by Influencers That Lost Them Followers
10 Popular Celebrities Who Just Look Like They Are Stinky
I know we are told not to judge a book by its cover, but sometimes it cannot be helped. Sometimes, you look at a picture, and your other senses take over, telling you how it might sound, feel, or in this case, smell.