Have you ever experienced a sudden desire for foods you once despised in your childhood? It's entirely normal and, in fact, quite prevalent. Each of us possesses distinctive tastes and preferences when it comes to food, and occasionally, these preferences undergo a transformation over time.
As we mature, our taste preferences often evolve and we become more adventurous with our food choices. Despite not being our childhood favorites, there are some dishes that we have grown to love. Whether it's veggies or sweets, these 19 delectable food items are sure to tantalize your taste buds.
Spicy Food
Spicy food can be a great way to add flavor and excitement to your meals. As children, many of us may have avoided spicy food due to its strong taste, but as adults, we can appreciate its complexity and boldness.
Spicy flavors such as chili peppers, Sriracha sauce, cayenne pepper, and more can bring an intense burst of flavor that tickles the taste buds. Rediscovering these foods is one sure way to add interest to dishes, both old and new.
Mushrooms
Mushrooms; an often overlooked and underrated food item that can add an earthy flavor and unique texture to any dish.
Mushrooms are packed with essential vitamins, minerals, and antioxidants, making them a healthy addition to any meal. They may have been a food you thought you hated as a kid, but now they're something you crave daily.
Salads
Salads are packed with fresh vegetables and fruits, providing much-needed vitamins and minerals. Most salads can be made vegan-friendly with the use of plant-based ingredients like tofu, tempeh, or beans.
Moreover, they can be tailored to suit any palate by adjusting the flavors with dressings, herbs, spices, and a variety of other toppings. With so many options available in salads these days, you're sure to find something that satisfies your cravings.
Olives (Or Any Veggies) on Your Pizza
Olives are a tasty and unique topping for pizza that can give it an extra burst of flavor. Many kids might have avoided olives on their pizza when they were younger due to their strong taste, but as adults, many find themselves craving this salty vegetable when ordering their favorite pies.
Olives add a depth of flavor and texture to any pizza that can't be matched by other toppings. Plus, they're full of healthy fats and vitamins that make them an excellent choice for topping your favorite pizzas.
You might like: 20 of the Best Foods for Gut Health
Oatmeal
Oatmeal is a surprisingly delicious and versatile food that you may have thought you hated as a child but now crave daily. It's packed with fiber, vitamins, minerals, and antioxidants that can help boost your health. Oats are also naturally gluten-free, making them an excellent choice for those who are gluten-intolerant or following a gluten-free diet.
Plus, oatmeal is incredibly easy to make—just add boiling water, and it's ready in minutes! With so many ways to customize it—from adding different types of nuts and fruits to creating savory variations—oatmeal can become an exciting part of your daily routine.
Avocados
Avocados are one of the most versatile and healthy foods out there. They're packed with vitamins, minerals, and healthy fats that can help you feel full and energized. If you thought you hated avocados as a kid but now crave them daily, it's time to rediscover your taste buds!
Add avocado slices to salads or sandwiches for a crunchy texture and creamy flavor. Or mash up some avocado to make guacamole—it's delicious on its own or as a dip for chips.
Cottage Cheese
Cottage cheese is a creamy, high-protein cheese made from the curds of cow's milk. Although it may not be the most popular option among young kids, it is incredibly versatile and can be enjoyed in many different ways.
From savory to sweet recipes, cottage cheese can be added to salads, sandwiches, omelets, and baked dishes for some extra protein and a delicious flavor. With its mild taste and texture, cottage cheese is an excellent source of calcium and makes a great addition to any meal.
Runny Eggs
Runny eggs are a delicious breakfast staple that can be prepared in countless ways. Whether you like them sunny side up, poached, scrambled, or boiled, runny eggs are sure to tantalize your taste buds and give a boost of energy to start your day.
These creamy treats are also packed with protein and healthy fats, making them an excellent choice for any meal! With so many different ways to prepare runny eggs, it's no wonder why they've become a favorite food among adults who used to turn their noses up at them as kids.
Smelly Cheese
Smelly cheese is an acquired taste, but that doesn't mean you should write it off completely. Many adults now enjoy the bold, intense flavor of stinky cheeses like Limburger or Epoisses de Bourgogne.
With a little bit of courage and a few bites, you can come to appreciate these unique varieties and rediscover your taste buds.
Eggplant
Eggplant is a versatile vegetable that can be cooked in many different ways. As kids, most of us were not too fond of it, but as adults, we have grown to appreciate its unique flavor and texture.
Whether you roast it, grill it, or use it in stir-fries and curries, eggplant adds an earthy touch to every dish. Its meaty texture also makes it an ideal plant-based substitution for meat dishes. Enjoy the rich flavors of eggplant with your favorite sauces and seasonings for a delicious meal.
Fish (That Isn't Fish Sticks)
Fish is a surprisingly versatile and healthy food that can be cooked in countless ways. From fish tacos to fried catfish, this type of seafood can add some delicious flavor to your meals.
Fish is also rich in omega-3 fatty acids and proteins, which make it an excellent choice for those looking to improve their health. Rediscover your taste buds by trying out different fish dishes; you might find yourself craving them daily.
Dark Chocolate
Dark chocolate is a sweet treat that has grown in popularity over the years. It's no surprise why-its rich, creamy, and indulgent flavor is sure to make your taste buds go wild!
Dark chocolate also offers many health benefits, such as improved heart health, increased energy and cognitive functioning, reduced stress levels, and more. With its delicious flavor and impressive list of health benefits, it's no wonder why so many people are rediscovering their love for dark chocolate.
Coffee
Coffee is a staple in many people's daily routines, but some of us weren't so lucky as kids. We may have thought that coffee was too bitter or strong for our taste buds, and avoided it at all costs. But now as adults, we might find ourselves completely addicted to this delicious beverage!
Coffee offers many health benefits like boosting energy levels and improving cognitive functioning. There are countless ways to enjoy coffee – from lattes and cappuccinos to cold brews and espresso shots, you really can't go wrong! So don't be afraid to give coffee another chance – your taste buds will thank you.
Asparagus
Asparagus is one of those foods that you may have thought you hated as a child but now absolutely love. This green vegetable is incredibly versatile and can be cooked in many different ways, from roasting to steaming or even grilling!
It's packed with vitamins and minerals, offering numerous health benefits such as boosting your immune system and helping to prevent some types of cancer. Asparagus has a unique taste that can help bring out the flavors in other dishes. Give it a try today and rediscover your taste buds.
Pesto
Pesto is a delicious and versatile sauce that was once off-limits for many kids growing up. Now, as adults, we can fully appreciate the flavor of this unique condiment and its ability to add a burst of flavor to any meal.
Pesto is made with basil, olive oil, garlic, and pine nuts and is an excellent addition to pasta dishes, fish recipes, or even just as a dip for bread. Rediscover your taste buds by giving pesto another chance – you won't be sorry.
Grapefruit
Grapefruit is one of those foods that you may have despised as a kid but now can't get enough of. This tart citrus fruit has a distinctive sweet-tart flavor and is packed with vitamins, minerals, and antioxidants.
Grapefruit is also high in fiber, low in calories, and can help boost your immune system. You can enjoy it plain or use it to make smoothies, salads, and other dishes. Grapefruit is a versatile addition to any diet that you should definitely incorporate into your daily routine.
Spinach
Spinach is an incredibly versatile and nutritious vegetable that can make any dish more interesting. In fact, many people who thought they disliked spinach as kids now find themselves craving it daily! Spinach contains several essential vitamins and minerals like iron, magnesium, potassium, and vitamin A.
It is also low in calories and packed with antioxidants that help protect your cells from free radical damage. Try adding some cooked spinach to salads or pasta dishes for an instant upgrade in flavor and nutrition.
Whole Wheat Bread
Whole-wheat bread is a delicious and healthy alternative to white bread. Not only is it packed with essential vitamins and minerals, but it also has an amazing flavor that can be enjoyed by both adults and kids alike.
In fact, many adults who thought they despised whole wheat bread as children now find themselves craving it on a daily basis—especially when topped with butter or jam! So if you've shied away from whole wheat bread in the past, give it another try—you just might find yourself rediscovering your taste buds in the process.
Brussels Sprouts
Brussels sprouts are the perfect example of a food that you probably thought you hated as a kid but now absolutely crave! These little green balls of deliciousness are packed with tons of nutrition, including plenty of vitamins and minerals like vitamin A, vitamin C, and iron.
Plus, they have a unique flavor that's both sweet and savory. With a bit of butter or olive oil and some seasonings, Brussels sprouts make for an amazing side dish that can be enjoyed any time of day.
16 Surprising Foods That Can Cut Years Off Your Life
Are you conscious of which foods can be harmful to your health? Do you desire to live a longer and higher quality life, yet don't realize that it all starts with small tweaks in what we eat? If yes, then taking into account the food items that go into our bodies will make big changes.
16 Surprising Foods That Can Cut Years Off Your Life
Should You Rinse Ground Beef? Here's the Final Verdict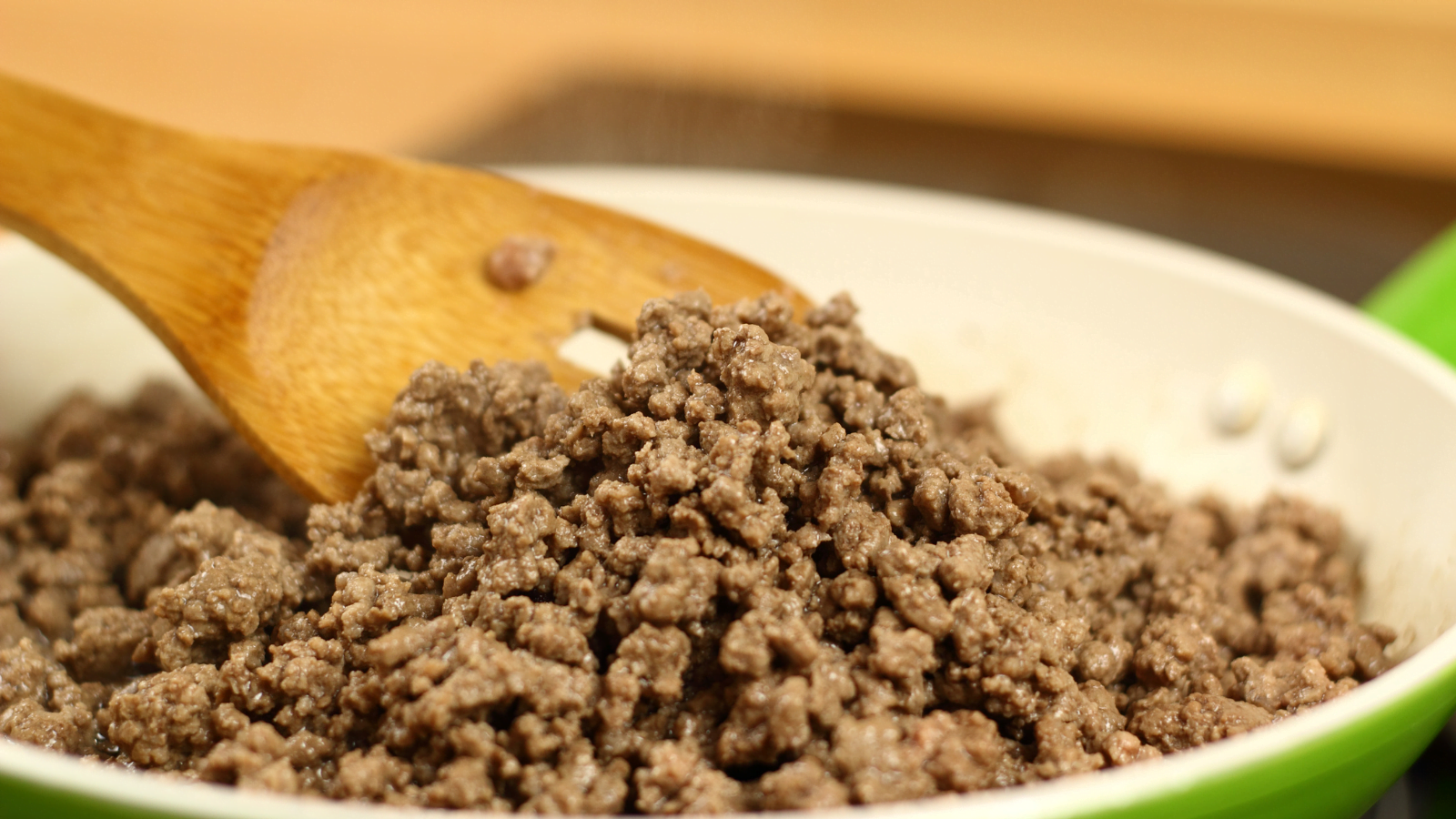 Ground beef is a staple ingredient in many kitchens across America, with millions of recipes using it as a base for a variety of dishes. However, there seems to be a growing controversy among cooks and food enthusiasts regarding whether or not to rinse ground beef after browning it.
Should You Rinse Ground Beef? Here's the Final Verdict
15 Healthy Habits That Can Help You Achieve a Flat Stomach
Having a flat stomach is something that many people strive for, but it can be hard to achieve. Achieving a toned, flat stomach requires dedication and consistency with diet and exercise.
15 Healthy Habits That Can Help You Achieve a Flat Stomach
15 Nutrient-dense Foods You Cannot Overeat
Are you tired of continuously decreasing the amount of food you eat, only to find that you are hungry all the time? What if you could eat more food and not experience weight gain? While it may seem counterintuitive, eating more of the right food can help you accomplish your weight loss goals.
15 Nutrient-dense Foods You Cannot Overeat
10 Ways Even a Little Alcohol Can Shorten Your Lifespan According to Science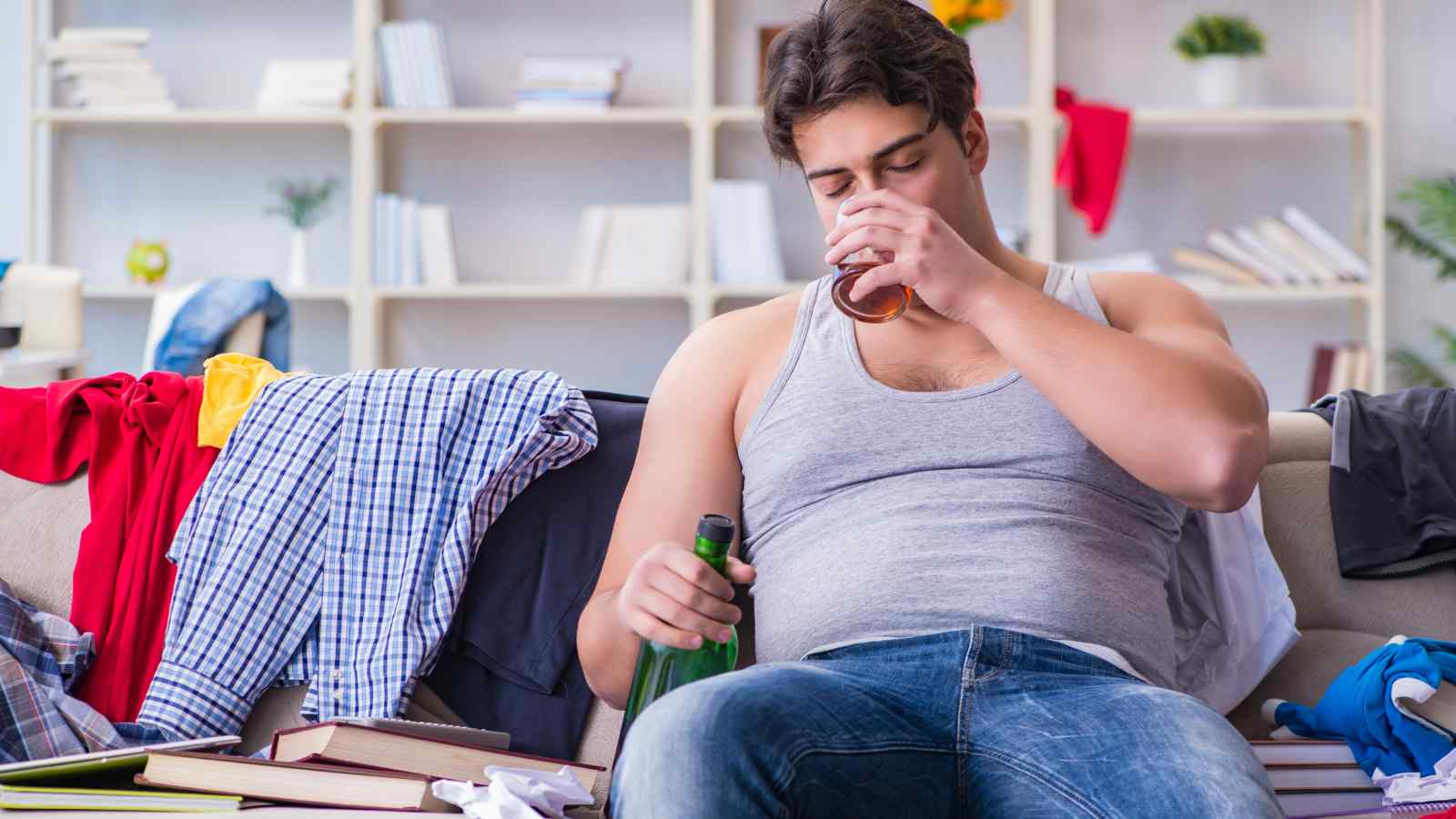 Pop the cork, pour the elixir into that elegant glass, and revel in its soothing magic as it trickles down your throat. Or perhaps it's the satisfying fizz of a chilled beer after a hard day at work that makes the world seem okay again. While alcohol may be the chosen elixir of life for some, it's less 'Elixir of Life' and more 'Specter of Death,' stealthily shortening your lifespan one sip at a time.