The fight for gender equality has made strides, but we're not quite there yet! We'll tackle major issues like the pesky wage gap and the scarcity of women in leadership roles. Prepare for an eye-opening journey through the ongoing disparities that are in dire need of our attention!
Unraveling the Gender Pay Gap
It's alarming that in the 21st century, the gender pay gap remains a stark reality. On average, women earn only 82 cents for every dollar that men earn, with the disparity widening for Black and Hispanic women.
While there is a glimmer of hope with the pay gap narrowing among younger workers, the progress is painstakingly slow. The wage gap manifests itself insidiously and remains one of the profound instances of gender inequality.
Tax Discrimination Against Women's Necessities
Contrary to expectations, tax exemptions often overlook items considered essential by women. A striking example is the taxation on menstrual hygiene products, while male-specific medications enjoy tax-free status. This taxation disparity has earned a name: the "Pink Tax." Although legislation to counteract this disparity has been proposed, the issue remains unresolved, underscoring the unbalanced burdens that women continue to bear.
Women's Underrepresentation in Government
In a society where women constitute approximately 50.5% of the population, their representation in Congress lags at a paltry 28%. This discrepancy reflects deep-rooted stereotypes and a paucity of role models. Increasing the representation of women in politics is not just a matter of equality but also crucial for enriching policy-making with diverse perspectives.
The Discrepancies in Salary Negotiations
Gender disparity extends to salary negotiations too. Men are found to be more likely to negotiate their salaries than women, especially when wage negotiability is not explicitly stated. These findings highlight the need for women to become more proactive in demanding fair compensation and for workplaces to create an environment conducive to open and equal negotiations.
Barriers to Women's Career Advancement
Women's career progression is marred by hurdles, one of which is the tendency to be overlooked for promotions. A study found that for every 100 men promoted from entry-level to manager, only 87 women climbed the ladder.
This discrepancy is attributed to ingrained stereotypes, gendered expectations, and biases that favor men in promotions, revealing the systemic issues that hinder women's career advancement.
C-Suite Leadership: A Male-Dominated Arena
The representation of women dwindles further in the C-suite, with only one in four leaders being women. This disparity is reflective of the entrenched 'old boys club' mentality, where men are often more likely to promote other men. Encouraging women to speak up, challenging stereotypes, and nurturing a culture of diversity can gradually shift this balance.
The Gender Divide in Household Chores
The disparity extends to homes, where women continue to bear a disproportionate share of household responsibilities. Even when both partners work full-time, women are found to be five times more likely to spend at least 20 hours a week on household chores, further underscoring gender inequality.
Gender Bias in Sports
In the realm of sports, female athletes often earn less than their male counterparts. This wage disparity reflects the masculinized culture of sports where female athletes' contributions are undervalued and their accomplishments minimized.
The Unseen Caregivers
Women constitute over 75% of unpaid caregivers, often shouldering the bulk of care responsibilities for children and elderly relatives. This underlines the gender norms that push women into caregiving roles, often at the expense of their careers and personal time.
Heart Attack Fatalities Among Women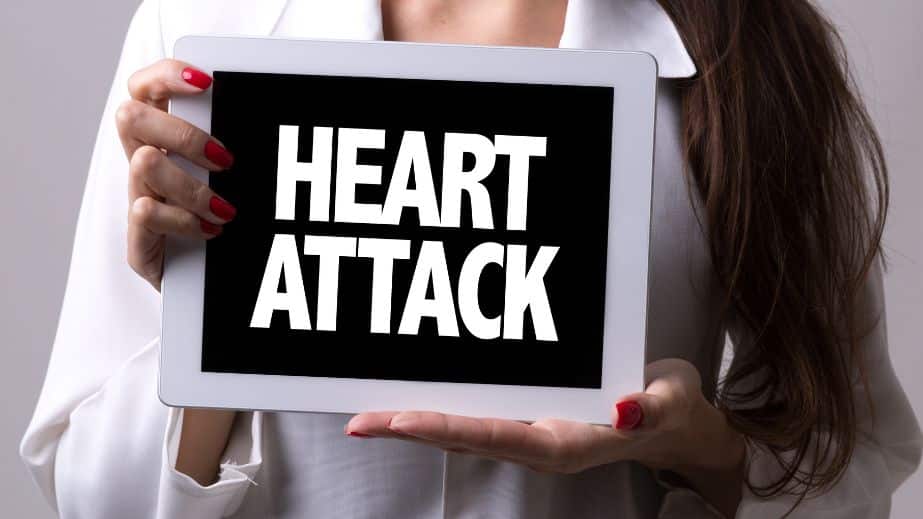 Despite heart disease being a leading killer of all Americans, women are slower to get diagnosed, less likely to receive treatment, and more likely to die of a heart attack. This disparity in healthcare further emphasizes the gender inequality women face.
Poverty: A Greater Threat to Women
While poverty is a universal affliction, women are more susceptible to falling into its clutches. Women, especially those from marginalized communities, single mothers, and the elderly, are more likely to live and die in poverty, emphasizing the need for targeted interventions.
STEM Fields: A Man's World?
Despite several initiatives, the gender disparity in Science, Technology, Engineering, and Math (STEM) fields remains stark. The male-dominated industry often discourages women's participation, thus highlighting the need for greater inclusivity and diversity in STEM fields.
The Scourge of Sexual Harassment and Abuse
Finally, sexual harassment, abuse, and domestic violence disproportionately affect women, serving as a grim reminder of the systemic issues plaguing our society. Until accountability and justice prevail, these devastating realities will continue to mark gender inequalities.
In conclusion, the fight for gender equality is far from over.
The Gender Investing Gap by the Numbers
While women make up nearly half of the American workforce, they still earn just 80% of the wages of men, according to research from The Ascent. This statistic continues to affect the investing abilities of women across the board. In general, the less someone earns, the less they can invest. The fact that many women retire earlier than men creates an additional deficit in their Social Security benefits.
The 9 Best Travel Backpacks For Women in 2023
To assist you in making an informed purchasing decision, we've compiled all the necessary information and curated a list of the top nine travel backpacks for women. Rest assured, we've got you covered every step of the way on your exciting journey.
The 9 Best Travel Backpacks For Women in 2023
12 Undeniable Reasons Women Make Better Executives Than Men
We all know that women are often underrepresented in executive positions, but let's flip the script – women make amazing executives! They've got the skills, the smarts, and the sass to shake things up.
10 Things Women Can Get Away With at the Workplace That Men Can't
Have you ever noticed that some women in the workplace get away with things that men would be penalized for? From preferential treatment to less stringent expectations, certain realities of office life favor female employees.
From Pay Gap to Power Gap: 15 Evident Signs of Gender Inequality in Today's Society
Despite the progress made in recent years, gender inequality remains a significant issue worldwide. Women continue to face discrimination and unequal treatment in various aspects of life, from education and employment to political representation and societal expectations.