Welcome, dear readers, to a rollercoaster ride through the mind-boggling world of Generation Z. We're about to explore the sensational and, at times, eyebrow-raising habits of these digital natives. Buckle up, folks! Prepare yourselves for a wild ride as we dive into Gen Z's top 10 cringe-worthy habits that you just can't turn a blind eye to. Get ready for some serious facepalms!
Packed with technobabble, memes, and a whole new level of self-expression, this countdown might just leave you amused, bewildered, or perhaps a bit of both. So, without further ado, let's get this party started!
Overuse of Slang and Catchphrases
Ah, the notorious addiction to slang and catchy phrases! Gen Z could write the book on this one – literally. From a simple "LOL" evolving into an exaggerated "ROFL" to the birth of terms only decipherable by the initiated (looking at you, "yeet" and "no cap"), the overuse of slang and catchphrases has taken a front row seat in the lexicon roller coaster ride.
Their language often seems like a complex code designed to leave the rest of us scrambling for a translator. The phenomenon is indeed cringe-worthy, yet it's also a testament to their ceaseless creativity and knack for community-building. Love it or hate it, this is how Gen Z rolls!
Excessive Social Media Posting
Coming in at number 2 is the relentless, computerized heartbeat of Gen Z – excessive social media posting. It's as if they're living in an alternate reality where the air is made of pixels, and the landscape is a montage of Instagram filters. From the break of dawn to the dead of night, their thumbs are on a whirlwind tour, crafting snapshot symphonies of selfies, food shots, and oh-so-casual "candid" moments.
And let's not forget the hashtags – those tiny digital breadcrumbs that weave together an intricate tapestry of their unabridged life story. 24 hours without a post? Impossible. That's like asking a fish to forgo swimming or a bird to stop chirping. We wonder if they understand that life can be enjoyed without it being on a 24/7 global broadcast. The irony, however, is inescapable: while we're shaking our heads and chuckling at their antics, we're also the ones furiously clicking on those posts. Talk about a digital paradox!
Dramatic Relationship Updates
It seems our beloved Gen Z can't resist the urge to broadcast every ebb and flow of their romantic lives to their devoted followers. Unrequited crushes, first dates, break-ups, make-ups – no detail is too insignificant for a Gen Z's social media saga.
If Shakespeare were alive today, he'd be green with envy at these emotive, real-time sonnets of modern love. So, grab your popcorn, folks, because nothing quite keeps you on the edge of your seat like Gen Z's relationship status updates!
Dancing Challenges/TikTok Trends in Public
Oh, ye brave souls of Generation Z, how we admire your fearless embracement of public humiliation. Exhibit A: the contagious TikTok dance challenges. Yes, we're talking about those synchronized, often perplexing, dance sequences that Gen Z'ers seem to perform at every conceivable location, from shopping malls to subway stations.
The level of dedication is genuinely admirable, or perhaps it's just a blatant disregard for public decorum. Either way, these public displays of rhythmic coordination (or lack thereof) have become a defining trait of Gen Z culture. It's cringe-worthy, it's hilarious, but most importantly, it's something we can't stop watching. What a time to be alive!
Unnecessary Use of Emojis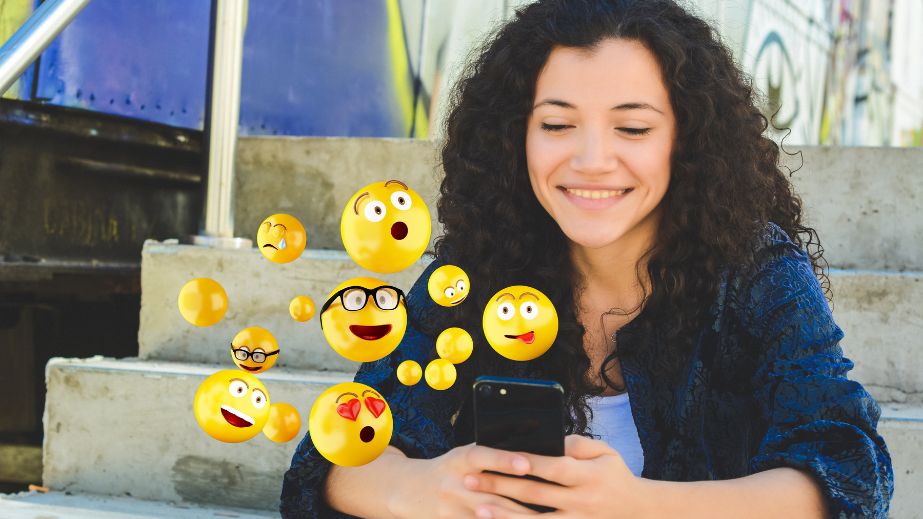 Coming in hot at number five: the mind-boggling, eyebrow-raising, and sometimes tear-inducing habit of Unnecessary Use of Emojis. Yes, Gen Z, we're looking at you! Why say it with words when a picture will do, right? Who needs to grin when there's a '😂' emoji? Who needs to express love when there's a '❤️ ' emoji?
And who needs to show disgust when there's a '🤮' emoji? But let's face it, the language of Shakespeare, Hemingway, and Austen was doing just fine before the invasion of these colorful little interlopers. And yet, for our emoji-loving Gen Z, a message without an emoji is like a sky without a star, a pizza without cheese, or a fish without water – it's just unthinkable!
Speaking in Baby Voices
Let's dive into number 6 on our cringe countdown: Speaking in Baby Voices. It's as if the babies of yesteryears are the linguistics professors of today, dictating the speech patterns of Gen Z. This curious trend of slipping into high-pitched, sing-song tones and mispronounced words, all in the name of 'cuteness' is both fascinating and a tad unsettling.
It's like enduring a never-ending episode of 'Teletubbies' but without the comfort of the 'off' button. Comforting or cringe-worthy? Be the judge.
Taking Excessive Selfies
And here we are, plunging into the depths of Generation Z's most renowned, or shall we say, infamous habit – the excessive selfie phenomenon. Ah, the selfie, that quintessential expression of self-love or, as some might argue, self-obsession. For Gen Z, it's not just about snapping a quick picture but perfecting the art of capturing a thousand emotions in a single frame while hanging off a cliff, eating brunch, or just making "duck faces."
And let's not even get started on the countless filters. Are we living in reality, or is this just a Valencia-filtered fantasy? Delving into the selfie world is like going down a rabbit hole – you never know where you might end up or how you're going to look when you get there!
Public Display of Affection (PDA)
At number eight on our countdown of Generation Z habits that make the rest of us feel like we're chaperoning a prom, we present Public Displays of Affection (PDA). Now, we're not talking about the occasional peck on the cheek or holding hands. Oh no, these Gen Z lovebirds take PDA to a whole new level of awkwardness.
They transform every park bench, shopping mall, and even Monday morning school assembly into a scene right out of a Nicholas Sparks novel. Sure, we appreciate love when it's in the air, but when it's in our faces at every turn, we can't help but cringe. So here's a shoutout to all the Gen Z's out there: Save some mystery for the rest of us, will ya?
Copying Influencers Unnaturally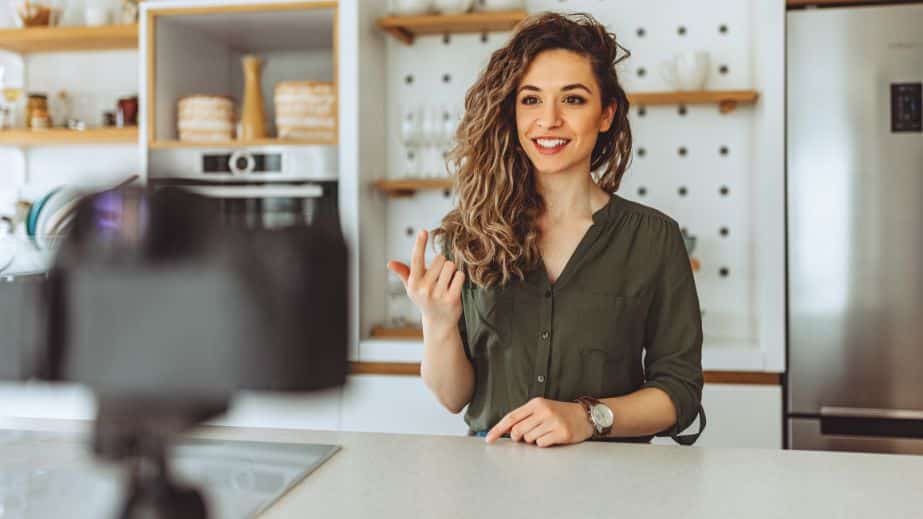 Oh, Generation Z, we do adore your tenacity to 'keep up with the Kardashians,' but sometimes, it's just plain cringe. Let's chat about habit number 9: the unnatural copying of influencers. We know Kim's neon green hair looked fab at Coachella, but sporting it to Grandma's Sunday brunch? Maybe not.
And sure, we all felt a little FOMO when we saw influencers casually sipping coconut water in Bali, but do we have to wear bikinis and flip-flops to the office to replicate the vibe? Perhaps it's time we gave the 'copy-paste' approach to influencers a rest and embraced authenticity. Trust us; it's way more 'on fleek.'
Sharing TMI (Too Much Information)
Hold on to your hats, folks, because coming in at number 10 on our glorious countdown of Generation Z habits is the phenomenon of TMI – Too Much Information! We're talking about those social media posts that cross the boundary from personal into painfully personal, like that time Jenny from accounting shared the play-by-play of her wisdom teeth extraction on Instagram.
The generation of overshare is upon us, my friends. You've got to admire their candor, but sometimes a little mystery goes a long way. Next time you're about to post your lunch, remember: we really don't need to witness the journey of your avocado toast from first bite to last crumb.
Source: Quora.
11 Stupid Actions of Baby Boomers That Have Made Life Pretty Difficult for Gen Zs & Younger Millennials
Hold onto your avocado toast, Gen Zs and younger millennials; it's time to sift through the aftermath of the Boomer's legacy.'
11 Stupid Actions of Baby Boomers That Have Made Life Pretty Difficult for Gen Zs & Younger Millennials
8 Best Dog Backpacks for Hiking and Outdoor Adventures
Dog backpacks are designed to fit comfortably on your dog's back, freeing up your hands for carrying other things. In addition, they typically have multiple pockets for storing food, water, and toys, and some even have built-in bowls for easy feeding on the go. This post provides all the information you need to select the best dog backpack for your furry friend most clearly and concisely as possible.
8 Best Dog Backpacks for Hiking and Outdoor Adventures
10 Things Gen Z Is Missing Out on According to Gen X and Millennials
There's nothing like the good old days. In fact, kids now have no idea what they missed out on! Today, things like technology and an ever-changing culture present Generation Z with a much different upbringing than most people had.
10 Things Gen Z Is Missing Out on According to Gen X and Millennials
10 Stupid Actions of Baby Boomers That Have Made Life Pretty Difficult For Gen Zs and Younger Millennials
So, let's dive into ten areas where Baby Boomer moves have caused unintended ripples of discontent among the swaggy Gen Zers.
10 Stupid Actions of Baby Boomers That Have Made Life Pretty Difficult For Gen Zs and Younger Millennials
10 Cringe-Worthy Trends Gen Zs Are Trying to Make Happen
It's no secret that Gen Z is often at the forefront of fashion trends, but some of their ideas can be pretty cringe-worthy. From baggy, oversized clothing to outrageous accessories, it's clear that this generation is pushing boundaries regarding fashion. But which trends are they trying to make happen? We take a look at 10 of the most cringe-worthy gen z fashion ideas making waves right now.