Life is an extraordinary journey laden with profound experiences, unexpected twists, and revelations that can sometimes be challenging to acknowledge. It is an evolving process, filled with sudden turns and unexpected storms. However, these 'inconvenient truths' can help to shape us into stronger, wiser individuals. In this article, we explore these harsh realities about life that we should not shy away from but rather embrace to prepare us for whatever life throws at us.
The Unpredictable and Inevitable Nature of Death
The simple fact is, we're all mortal. Everyone we hold dear will eventually pass on, and we cannot determine when this will occur. While this may be a grim reality, it serves as a reminder to treasure every moment we have with our loved ones. It's a prompt to live our lives to the fullest, appreciating the precious nature of each day.
Material Wealth Doesn't Equate to True Happiness
Despite the common pursuit of wealth, it's important to understand that material possessions won't inherently make you happier or a better person. Genuine happiness arises from within and doesn't rely on the tangible things we acquire. Experiences and relationships often prove far more fulfilling than any material goods.
The Pursuit of Happiness Often Hinders Its Attainment
Happiness isn't a destination that we can reach simply by achieving certain life milestones. Often, our obsession with finding happiness in specific accomplishments only serves to prevent its attainment. True contentment comes from appreciating the journey and finding joy in the present moment, rather than continually seeking it elsewhere.
Time is More Valuable Than Money
While donating money is a laudable act, donating our time can have a significantly more profound impact. It allows us to make a personal connection and witness firsthand the difference we can make in others' lives. Time, not money, can build bridges of empathy and understanding that no amount of money can purchase.
The Futility of Pleasing Everyone
As the saying goes, "You can't please everyone." If you attempt to do so, you run the risk of losing your authentic self. Recognizing this is crucial in order to preserve our individuality and mental wellbeing. Our focus should be on finding inner peace and happiness, not on the impossible task of satisfying everyone else.
The Peril of Perfectionism
Perfection is an illusion. Striving for it sets us up for inevitable disappointment and self-criticism. Rather than tormenting ourselves with unrealistic standards, we should aim to do our best and celebrate our progress, acknowledging that every step forward, no matter how small, is a victory in itself.
The Importance of Acknowledging Your Emotions
Our feelings are not just fleeting responses but key indicators of our needs and desires. Recognizing and accepting our emotions is crucial to our mental health and personal growth. By embracing our feelings, we can gain a deeper understanding of ourselves and navigate our lives with greater awareness and sensitivity.
Actions Speak Louder Than Words
Our actions are the most authentic reflection of our character and intentions. By holding ourselves accountable for our actions, we can demonstrate our integrity and reliability, fostering stronger and more meaningful relationships.
The Transience of Achievements and Success
At the end of the day, our achievements and accolades will fade into insignificance. What truly matters is the fulfillment and peace we derive from living a life filled with love, kindness, and purpose. A life well-lived is not measured by the awards we receive, but by the lives we've touched and the love we've shared.
The Power of Consistency in Talent Development
Talent is nothing without consistency. Success is achieved not merely through inherent skill, but through persistent effort and commitment. Constant practice and dedication are the true driving forces behind any successful endeavor.
The Significance of the Present Moment
The only time that truly matters is the present moment. Regretting the past or worrying about the future distracts us from the rich experiences and opportunities that the present holds. Embrace the now, for it's all we are assured of.
The Hard Truth About Personal Struggles
Life can be challenging, and everyone has their battles. However, it's important to realize that others may not necessarily understand or empathize with our struggles. We must find the strength within ourselves to overcome life's challenges, regardless of the support or understanding we receive from others.
The Influence of Words Over Thoughts
While our thoughts shape our reality, it's our words that inspire and impact those around us. The power of our words can uplift others, igniting sparks of hope and motivation even in the face of adversity.
The Virtue of Self-Investment
Investing in ourselves is not a selfish act; rather, it's one of the most valuable steps we can take towards self-improvement. Whether it's pursuing a passion, acquiring new skills, or focusing on self-care, investing in ourselves can enhance our self-esteem, resilience, and overall wellbeing.
Reaction Determines Outcome
Life is unpredictable, and challenges are inevitable. However, it's not the difficulties we face but how we react to them that truly defines our life's course. Our resilience and adaptability in the face of adversity can transform even the most challenging situations into opportunities for growth.
Vulnerability is a Strength
In a world where we're often encouraged to put on a brave face, admitting our fears, insecurities, and failures can seem daunting. However, being vulnerable is not a sign of weakness; rather, it reflects our courage to acknowledge our imperfections and express our true emotions. This authenticity allows us to connect more deeply with others and develop a greater sense of self-awareness and understanding.
Relationships Require Effort
Good relationships, whether friendships or romantic, don't just happen. They require effort, patience, and a willingness to make sacrifices. While this may seem demanding, the rewards of a deep, meaningful relationship far outweigh the efforts we put in.
Life is Full of Rejection
Throughout life, we will all experience rejection in one form or another, be it personal or professional. Although rejection can feel incredibly painful at the moment, it's important to remember that it doesn't define our worth. Use rejection as an opportunity for growth, learning, and resilience rather than letting it deter you from pursuing your dreams.
Failure is Part of the Journey to Success
Failure is an integral part of life that we often fear. However, it's through failures that we learn, grow, and gain the resilience necessary for success. Each failure is simply a step towards your goals, offering valuable lessons that can guide you on your journey.
We Are All Unique
In a world where it's easy to compare ourselves with others, it's crucial to remember that we are all unique, with our own strengths, weaknesses, passions, and dreams. This individuality is what makes us human and beautiful. Celebrate your uniqueness and let it guide you in creating a life that is truly your own.
We Are Responsible For Our Own Happiness
While it's easy to blame external factors for our unhappiness, the truth is that we are responsible for our own happiness. This means taking charge of our thoughts, emotions, and actions, and making choices that align with our values and contribute to our wellbeing.
15 Outdated Trends Interior Designers Beg You to Ditch Now
Looking to give your home a makeover but feeling lost? Don't worry, interior design trends can be as fickle as fashion! From wallpaper woes to paint predicaments and furniture faux pas, your choices can make or break your space. Thankfully, interior designers have already done the hard work and uncovered 15 decorating don'ts that they beg you not to follow! Get ready to ditch those outdated trends and avoid the pitfalls when renovating your living room or bedroom.
15 Outdated Trends Interior Designers Beg You to Ditch Now
The Ultimate Guide to the Best Luggage Sets in 2023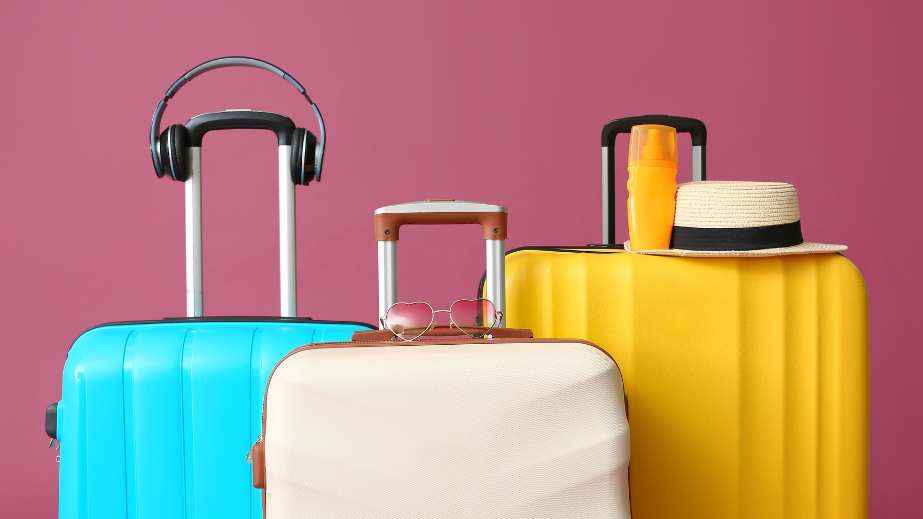 When it comes to choosing the best luggage set to buy, there are a lot of factors you need to consider. For example, what type of traveler are you? How often do you travel? What is your budget? Do you need a hardshell or softshell suitcase? These are just some of the questions you must ask yourself before purchasing the best luggage sets. In this ultimate guide, we will help make the process a little bit easier for you.
The Ultimate Guide to the Best Luggage Sets in 2023
10 Obvious Things That Signal That You Have No Life!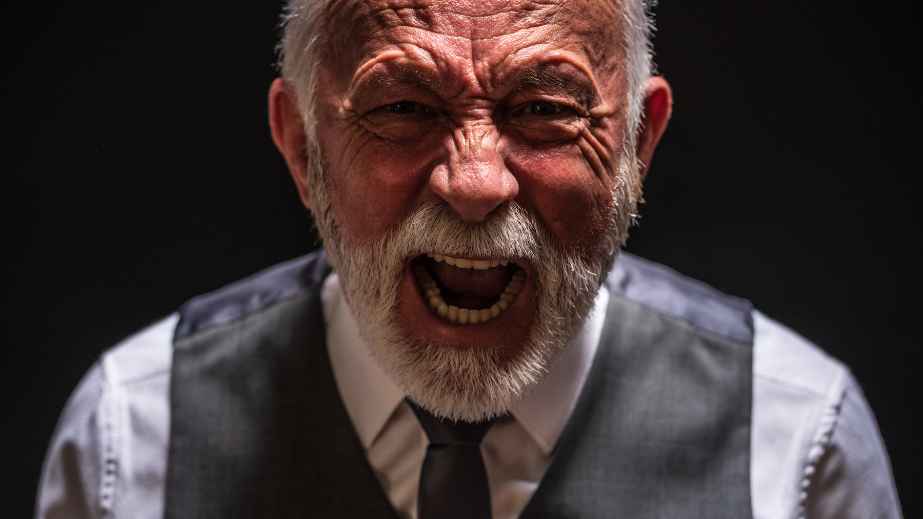 A popular online forum recently asked, "What screams 'I have no life'?" It gave members a chance to sound off about things they can't stand in other people — and, sometimes, a chance to admit that their own habits and hobbies mean they have no life. Are you on the I-have-no-life list, too? Here are some of the signs, according to forum users.
10 Obvious Things That Signal That You Have No Life!
Are You Hiding Insecurity? These 15 Secret Signs Will Reveal the Truth
Insecurities can be a major barrier to living life to the fullest. They can prevent us from pursuing our dreams, reaching our goals, and 
forming meaningful relationships
 with others. But it's not easy to recognize when we're feeling insecure or why, making it hard to change our lives.
Are You Hiding Insecurity? These 15 Secret Signs Will Reveal the Truth
8 Signs You Are Wasting Away Your Life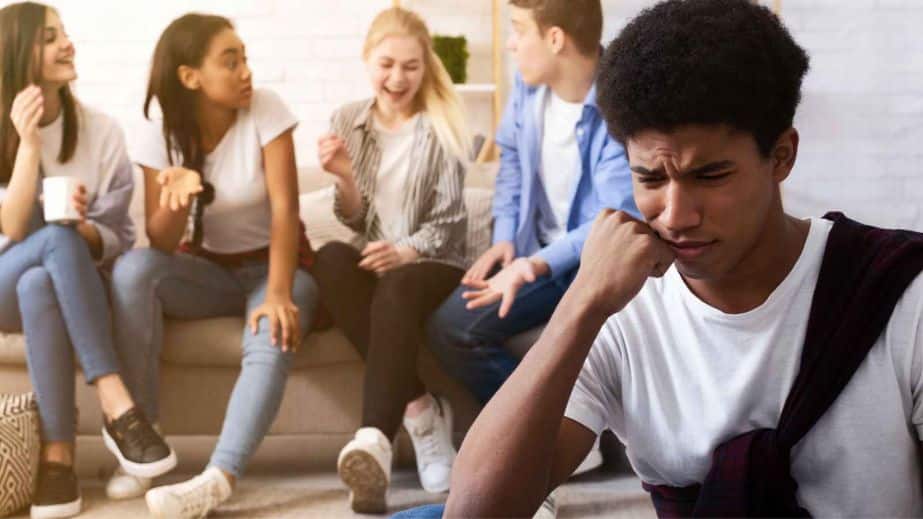 Getting stuck in a rut or unknowingly embracing bad habits is a piece of cake. But beware! These sneaky behaviors can lead to a life of unfulfillment, frustration, and unhappiness. So, let's take a quick moment to see if any of these eight signs hit home. Once you spot them, they'll be your secret weapon to unlock a brighter future and unleash your true potential for epic success!
8 Signs You Are Wasting Away Your Life