Whoever said, "All work and no play makes Jack a dull boy," understood the importance of hobbies. From the serene art of painting to the adrenaline rush of skydiving, there's a smorgasbord of activities waiting to add a pinch (or maybe a whole ladle) of zest to your life.
These 20 hobbies are a fantastic way to escape the humdrum of daily routines, and they could also jazz up your life while sneaking in some brainpower upgrades. Let's get hobby-happy, shall we?
Reading
Reading, a timeless hobby, is like a workout for your noggin, improving cognitive functions and memory. But the benefits don't stop at brain gains. It's also a ticket to far-off lands, thrilling adventures, and profound insights, all from the comfort of your favorite armchair.
It's like a mental gymnasium, building your vocabulary muscles, stretching your comprehension skills, and running laps around your analytical thinking. Get yourself a good book, and let those neurons flex!
Photography
Photography is a magnificent blend of technology and art, a perfect recipe to stimulate your brain. You're composing shots, balancing colors, and tweaking your camera settings – all these activities require careful thought and concentration.
Plus, it's a great excuse to travel and explore the world around you. The world becomes your canvas, and each click is a stroke of your creativity. The thrill of capturing that "perfect" moment is a happiness booster like no other!
Learning a New Language
Unleashing your inner polyglot isn't just a party trick or an impressive addition to your resume. Delving into a new language is like equipping your brain with a shiny new tool kit, enhancing your cognitive abilities, improving memory, and even staving off the dreaded brain fog.
But the benefits aren't just cerebral – they're global. It opens the door to new cultures, cuisines, and friendships, serving up a smorgasbord of experiences that can spice up your life. So, whether you fancy binging on French films without subtitles, ordering tapas in flawless Spanish, or decoding the mystery of Mandarin, learning a new language is the ticket to a world of joy and brainpower-boosting benefits. Bon voyage!
Cooking
Don your chef's hat and roll up your sleeves, for cooking isn't just about flipping pancakes or mastering the perfect risotto. It's like a magic potion for your brain, improving cognitive skills as you chop, stir, and taste.
In the kitchen, you're a maestro conducting your symphony of sizzles and aromas. Plus, it's a win-win situation – you whip up a culinary masterpiece and get to eat it too! Now, isn't that a recipe for happiness?
Writing
Unleash the Shakespeare within you! Writing, whether it's penning a heartfelt poem, jotting down that secret recipe for grandma's oatmeal cookies, or crafting an epic fantasy novel, is an art form that feeds the mind and soul.
This creative hobby has been shown to enhance cognitive abilities, improve memory, and boost creativity. It's also a therapeutic practice, allowing you to navigate the labyrinth of your emotions, giving you a greater understanding of self. How's that for a 'write' way to happiness and brain power!
Painting
Painting, a splendid hobby for boosting happiness and brain power, isn't just about creating a masterpiece. It's a journey of self-expression where each stroke improves your motor skills and perfectionism. It's a stress reliever, a creativity booster, and a colorful escape from black-and-white routines.
So go ahead, pick up a brush, and let your emotions paint the canvas of your choice. Who knows? Your next artwork might just be the window to your hidden thoughts. And remember, in the realm of painting, there are no mistakes, only unique creations.
Playing Chess
Cue in the knights, rooks, bishops – the whole royal family! Chess, a game of strategy and smarts, is not just a pastime for kings. This classic board game encourages strategic thinking, improving memory and cognitive abilities. Moreover, it gives your brain neurons a workout.
Whether you're checkmating beginners or giving grandmasters a run for their money, the intellectual thrill of this game is bound to leave you mentally invigorated and emotionally elated. After all, who doesn't like proclaiming a triumphant "Checkmate!" against a worthy opponent?
Gardening
Gardening is not just about wearing a cool straw hat and posing with a trowel; it's about getting your hands dirty and being involved in the cycle of life. As you sow, water, prune, and nurture, you also grow your patience and nurture your spirit. Plus, as you wait for your plants to spring to life, you learn the beauty of delayed gratification and its satisfaction.
And the cherry on top? The fresh air, the chirping birds, and the vibrant colors of your garden make your dopamine levels dance a jig. And hey, those homegrown tomatoes will taste much better than the ones from the store, we promise!
Video Gaming
Here's a toast to all the joystick jugglers – your love for video games might enhance your happiness and brain power! These virtual adventures take you on a roller-coaster ride through the realms of fantasy and crank up your cognitive abilities and hand-eye coordination.
Brain-crackers like puzzles, strategy, and memory games are the perfect gym for your gray matter, encouraging problem-solving, improving spatial recognition, and enhancing quick thinking. Plus, the sheer joy of conquering an enemy base or reaching a new high score? Oh boy, that's happiness in high definition! Game on, folks!
DIY Projects
It's not just about creating unique, personalized knick-knacks for your home or as gifts. Engaging in DIY activities is like a workout for your brain. It demands creativity, problem-solving skills, and precision – an excellent cocktail for cognitive training.
Plus, nothing beats the thrill of looking at an incredible object and thinking, "I made that!" – That's a happiness boost right there. So grab that glue gun, and let's get crafty!
Knitting
Knitting, once considered the pastime of grandmothers, is now making a comeback as a hip hobby for all ages – and it's not just about making cozy scarves! From improving fine motor skills and hand-eye coordination to acting as a stress reliever, knitting is like a gym workout for your brain with a side of Zen.
The rhythmic and repetitive motion of knitting can put you in a "flow" state, similar to meditation. Plus, you'll have that snazzy scarf or cozy beanie to show for your effort. Now, that's a hobby with a tangible 'knit-benefit'!
Running
Running – a hobby that puts a spring in your step and a sparkle in your neurons! Ever heard of the runner's high? It's no urban legend, friends. Running releases a surge of endorphins, your brain's feel-good neurotransmitters, leading to a euphoric state often dubbed 'runner's high .'Not to mention, it's a powerful brain stimulant.
A study found that running stimulates the growth of new brain cells linked to memory and cognitive function. So, lace up your sneakers, hit the road (or the treadmill if the weather's being a spoilsport), and let running pave the way to a sharper, happier you!
Sculpting
As you knead, mold, and carve, it's not just the clay, ice, or stone that's transformed, but your mind as well. It's a hobby that encourages patience as you chip away to reveal the beauty hidden within the material, bit by bit.
Not only does it improve hand-eye coordination and spatial perception, but it also aids in reducing stress by providing a physical outlet for your creative urges. Now, who wouldn't want a hobby that's a chisel twirl away from being a Zen master? Sculpting, folks—quite literally—is a hands-on approach to happiness and brain health.
Dancing
Dancing is a hobby that invites you to synchronize your rhythm with the music, which, my friends, is a sterling workout for your gray matter. Not to mention the aerobic benefit that gets your heart racing! Plus, it's a fantastic way to release those feel-good endorphins.
So, whether you're breaking it down in a Zumba class or gliding along in a graceful waltz, dancing is one hobby that keeps your spirits high and your mind razor-sharp. Now, who wouldn't want to waltz, tango, or moonwalk their way to an exhilarating life? Dance on!
Woodwork
This intriguing hobby is more than just chiseling away at a piece of timber—it's a creative outlet that involves crafting, designing, and sometimes, even a bit of engineering. As you shape and mold, you're producing tangible art pieces and boosting your cognitive abilities.
The detailed attention woodwork requires is a fantastic way to sharpen your focus, enhance hand-eye coordination, and cultivate patience. An added bonus? The scent of fresh shavings—a natural, earthy aroma to make your happiness wood-chip off the old block!
Swimming
Much more than just a casual splash in the pool, swimming is like the Swiss Army Knife of hobbies – it has a little something for everyone. For fitness aficionados, it offers a full-body workout, flexing and strengthening muscles you didn't even know you had. For those seeking serenity, the gentle rhythm of strokes and the calming blue surround can feel meditative.
Plus, it's easy on the joints, making it an excellent choice for all ages. And hey, who can resist the allure of a post-swim popsicle on a hot summer's day? So, come on in, the water's just fine!
Music Instruments
Strumming a guitar, tickling the ivories, or even beating the drums can increase your happiness levels and boost your cognitive abilities. Studies reveal that playing a musical instrument can improve memory, increase spatial-temporal skills, and enhance linguistic abilities.
So, not only are you mastering "Stairway to Heaven" on your guitar, but you're also making your brain nimble and sharp. And who knows, you might even end up charming a party, a date, or a jury with your newfound musical prowess!
Hiking
Hiking, a hobby that says, "goodbye couch, hello Mother Nature," is not just a walk in the park. As you navigate rugged trails and steep inclines, your brain is constantly at work, improving problem-solving skills and boosting creative thinking.
Not to mention, every breathtaking view at the top instantly boosts your happiness level. Talk about a winning trifecta – getting a workout, increasing brain activity, and happiness, all while being one with nature. It's no wonder hiking is often considered a "peak" experience!
Yoga
Roll out your mat for the hobby that keeps giving – Yoga! On the physical side, yoga tones muscles, enhances flexibility and improves posture. But it doesn't stop there. Yoga also calms the mind, reduces stress, and boosts concentration.
And you know what they say: a relaxed mind is a creative one! Plus, it's the perfect hobby for early birds and night owls, as you can do it anytime, anywhere. The art of Zen could be just the stretch away!
Volunteering
Now, you may wonder, "How does being a Good Samaritan work wonders on my brain?" Well, let's dish out the facts. Volunteering provides a sense of fulfillment and purpose, reducing stress and increasing happiness.
But here's where it gets brainy: as you interact with a diverse set of people, solve unforeseen challenges, and maybe learn new skills, it turns out you're giving your thinking cap quite the workout! So, volunteering is not merely about the warm fuzzies you feel in your heart. It's like a puzzle-solving, stress-busting, empathy-building boot camp for the mind. How's that for a hobby with superpowers?
20 Productive Hobbies That Will Make You Happier and Smarter
Have you ever felt you've binge-watched all that Netflix has to offer? Or have you scrolled down social media so far that you've hit the pixelated bedrock? Well, it's time to welcome some productive hobbies into your life!
20 Productive Hobbies That Will Make You Happier and Smarter
5 Best Quiet Blenders of 2023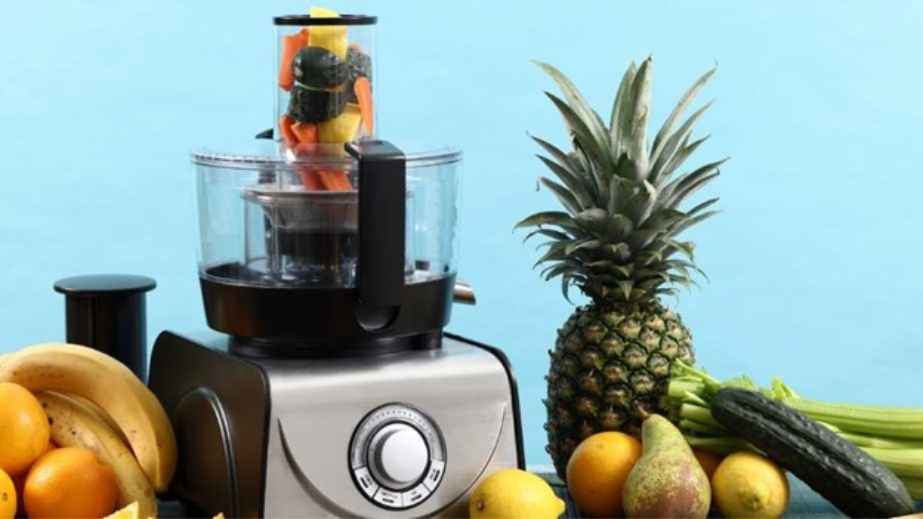 Do you want a blender that won't disturb your quiet? If so, you're in luck! In this post, we will be discussing some of the best quiet blenders on the market. These quiet blenders produce minimal noise by design, so you can blend without fear of disturbing those around you. 
We'll also be talking about some of the features you should look for when shopping for a soundproof blender. So whether you're looking for a new blender or want to know more about Quiet Blenders, read on!
Transform Your Boredom into Adventure with These 20 Budget-Friendly Hobbies
Are you bored and looking for something new to do? Are you trying to find a hobby that won't break your budget? Well, look no further! There are plenty of affordable hobbies out there that can help fill up your free time with exciting activities.
Transform Your Boredom into Adventure with These 20 Budget-Friendly Hobbies
25 Genius DIY Projects That Will Simplify Your Life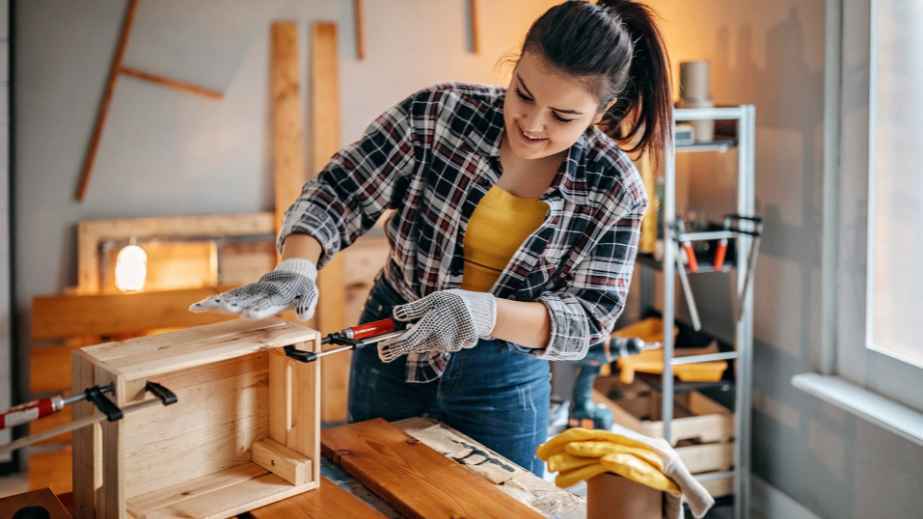 Welcome, fellow DIY'ers! Ever feel like life is more complicated than it needs to be? Like you're swimming upstream while everyone else is floating casually downstream? Well, my friends, it's time to turn the tide. We're about to embark on a journey through 25 creative and practical DIY projects that promise to sprinkle a dash of simplicity into your life. So, grab your glue guns and power drills—it's time to conquer life, one DIY project at a time!
25 Genius DIY Projects That Will Simplify Your Life
25 DIY Projects That Will Make Your Life Much Easier
Life can be filled with small inconveniences that take up a chunk of our time. What if there were easy, low-cost, and fun DIY projects to combat these nuisances? Here, we present 25 innovative DIY solutions that will unquestionably enhance your everyday life.