Welcome aboard the "Regret Avoidance" Express, where our sole mission is to help you steer clear of life's treacherous potholes of regret. We're not magicians, but we promise by the end of this journey, you'll feel like you've been handed a cheat sheet for life's gnarliest exams.
So, buckle up and prepare to dodge the top 10 life mistakes that are more enticing than a freshly baked apple pie but leave an aftertaste that's not quite as sweet!
Neglecting Personal Growth
Oh, the allure of coasting through life! It seems quite comfortable, doesn't it? Just settle in your cushy recliner, remote in one hand, a bag of chips in the other. But let me spill some cold, hard truth here: neglecting personal growth is like signing up for a one-way ticket to Regretsville.
Personal growth isn't just about adding buzzwords to your LinkedIn bio. It's about expanding your mind, learning new skills, sharpening your existing ones, and becoming the best version of yourself. Remember, you're not a finished product. You're a work in progress, constantly evolving and improving. So, get off that recliner, champ, and step into the arena of self-improvement!
Ignoring Health and Wellness
Rolling your eyes at green juice and exercise might seem like an amusing act of rebellion now, but fast forward a few years, and the joke might be on you. Ignoring health and wellness is like throwing a banana peel on your own life path—you're essentially setting yourself up for a big comedic tumble.
Sure, Netflix marathons sound more appealing than actual marathons, but neglecting your physical wellness is a ticket to Regretsville, population: you. Don't be the protagonist of your own tragicomedy. Give your body and mind the care they deserve.
Settling for Comfort
Don't let your life become a comfy, snug, perfectly-fitting pair of old slippers that you've worn a hundred times before. Sure, the familiar creases and the worn-out spots make them easy to slip into at the end of the day, but where's the thrill? The excitement? The heart-racing, adrenaline-pumping adventure?
Settling for comfort is like repeatedly rewatching the same movie when you've got a whole library of unwatched films at your disposal. It's safe, it's predictable, and it's absolutely regrettable. Life's a daring adventure or nothing at all, folks! So step out of your comfort zone, try on some new experiences, and keep those regrets at bay.
Not Taking Risks
Living life in the safety zone, my friends is the express train to Dullsville. Not taking risks is a mistake numero uno on our list. Sure, it's comfy and cozy in your comfort zone, but did any groundbreaking changes ever happen there? Nope! Taking risks means embracing the unknown, and yes, it can get downright scary.
But remember, no daring explorer ever discovered new lands by staying on their couch. So, get your courage boots on, and take that leap of faith. If you fall flat on your face? Well, congratulations! You've just learned one way not to do it. So get up, dust off, and try again. Regret is for those who wonder "What if?" not for those who dare to say "Why not?"
Prioritizing Work Over Relationships
Oh, darling, let's talk about that work-life balance, shall we? It's like walking a tightrope, except the rope is on fire, and you're juggling flaming swords while trying to smile for the camera. We understand your ambitions and dreams are bigger than Kanye's ego. But a word of caution – don't let those dreams turn your relationships into nightmares.
If you spend more time with your laptop than with your loved ones, Houston, we have a problem. Remember, your job won't keep you warm or laugh at your terrible jokes at night. Treat your relationships like a beautiful garden, not like a plant you water once a month and hope it survives. Balance, my friend, is the key!
Not Saving for the Future
Ah, the lure of instant gratification, an enticing siren song that can nudge the best of us off the prudent path. Here's the thing, though: not stashing away some cash for the future is like buying a one-way ticket to Regretsville.
Sure, that shiny new phone feels good at the moment, but when the future subsist on instant noodles because you didn't put away a few coins for a rainy day, you're gonna wish you'd held onto your pennies instead. So, unless you're a fan of financial faceplants (not a hobby we'd recommend), it's time to cozy up to the concept of saving. Trust us; your future self will thank you.
Living Beyond Your Means
Living beyond your means is like entering a bakery when you're on a diet—it smells delicious but is a recipe for disaster. Becoming the proud owner of a shiny new credit card can make you feel like a kid in a candy store.
It feels incredible to splurge on those designer shoes, but when that credit card bill rolls in, it hits harder than a Monday morning. It's not just about financial strain; it's also about the stress, the worry, and the sleepless nights. So, unless you're a fan of financial horror stories, don't spend money you haven't earned yet.
Not Communicating Effectively
Let's talk about the murky waters of "Not Communicating Effectively." It's like playing charades with a blindfold on, leaving everyone guessing what you're struggling to convey. And the result? Chaos, misunderstandings, and plenty of missed opportunities.
So, unless you're a fan of turning your life into a perpetual game of fruitless guessing, it might be time to sharpen those communication skills. Remember, it's not just about talking; it's about listening, understanding, and responding—serving up a conversation like a well-played game of table tennis.
Ignoring Personal Passions
It's akin to trading a gourmet meal for a bowl of tasteless porridge just because it's 'practical' or 'safe.' Your passions are those electrifying sparks that make you feel alive and that give color to your world. When you ignore them, you're essentially opting for a monochrome existence. Not exactly the thrilling life story you want to tell your grandkids, right?
So, whether it's painting, salsa dancing, mountain climbing, or quantum physics that gets your heart racing, make room for it in your life. Trust me; you won't want to look back on a life that has the excitement level of watching paint dry.
Being Afraid of Failure
Oh, the dreaded F-word: Failure. Now, this isn't your regular old four-letter profanity but trust me; it packs a punch. It lurks in the shadows of every decision we make, taunting us with the possibility of defeat. But here's the kicker: failure isn't the boogeyman we've made it out to be. In fact, it's one of life's top-tier educators.
Failure gives you a Ph.D. in "Getting Back Up 101" and a master's degree in "Try Again Studies." So next time you're afraid to take that leap because you might fail, remember that the only real failure is letting the fear of it stop you from jumping.
Source: Quora. 
15 Harsh Realities About Life No One Wants to Admit
Welcome, brave souls, to life's rollercoaster ride! Buckle up because we're about to dive into some cold, hard truths that might make you uncomfortable or squirm. But fear not; recognizing these realities is the first step to conquering the chaotic cosmos we call existence.
15 Harsh Realities About Life No One Wants to Admit
The 13 Best Calming Dog Beds of 2023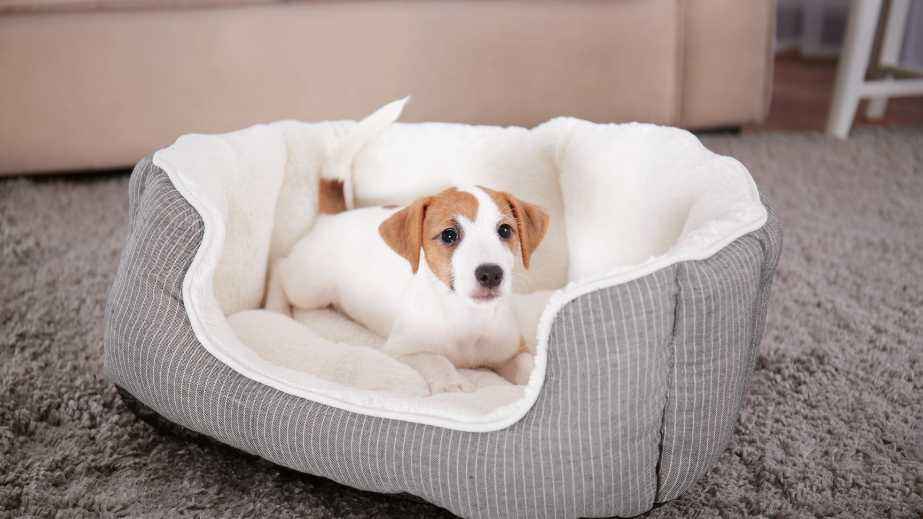 Dogs are usually very happy creatures but can have their anxieties. Dogs might have anxieties about being alone or being left in a particular place or situation; otherwise, many dogs might be anxious because of changes to their routine. And there is no better way to treat this than to help them feel safe and secure by getting them the best calming dog bed.
The 13 Best Calming Dog Beds of 2023
11 Stupid Actions of Baby Boomers That Have Made Life Pretty Difficult for Gen Zs & Younger Millennials
We're not just discussing questionable fashion choices, peace signs, or an unhealthy obsession with Elvis Presley. Oh no, we're delving into the deep-seated, systemic issues that have resulted in skyrocketing student debts, a climate on the brink, and an economy tougher to crack than a coconut.
11 Stupid Actions of Baby Boomers That Have Made Life Pretty Difficult for Gen Zs & Younger Millennials
10 Obvious Things That Signal That You Have No Life!
A popular online forum recently asked, "What screams 'I have no life'?" It gave members a chance to sound off about things they can't stand in other people — and, sometimes, a chance to admit that their own habits and hobbies mean they have no life. Are you on the I-have-no-life list, too? Here are some of the signs, according to forum users.
10 Obvious Things That Signal That You Have No Life!
8 Signs You Are Wasting Away Your Life
Getting stuck in a rut or unknowingly embracing bad habits is a piece of cake. But beware! These sneaky behaviors can lead to a life of unfulfillment, frustration, and unhappiness. So, let's take a quick moment to see if any of these eight signs hit home. Once you spot them, they'll be your secret weapon to unlock a brighter future and unleash your true potential for epic success!