Welcome, dear readers, to the quirky world of stardom, a place where standard rules rarely apply. Ever wondered why your favorite celebs can't seem to keep it together? Why do they do what they do or make their choices?
Here's a wild ride into the eccentricities of 15 celebrities as perceived by their fans. No judgment, just good old-fashioned, eyebrow-raising, popcorn-munching entertainment.
Lindsay Lohan
Lilo's personal life has been riddled with the drama of rehab visits, arrests, and tabloid scandals. Her fans often express dismay over her tumultuous journey.
Charlie Sheen
His infamous quote, "Winning," came during a time of rampant partying, substance abuse, and public meltdowns. His fans often regard his antics as "messed up."
Justin Bieber
Despite his incredible talent, Bieber has had his fair share of controversies, from arrests to storming off stage during performances, leaving fans bewildered.
According to Time Magazine, Justin Bieber stormed off the stage during a Manchester, England concert, demanding that fans stop screaming.
Kanye West
With his erratic tweets, infamous awards show speeches, and controversial political aspirations, West has undoubtedly left fans questioning his actions.
Amanda Bynes
Once a successful child star, Bynes faced a public breakdown that included strange tweets and legal troubles, much to the shock of her fans.
According to Complex, Amanda Bynes, a once-promising child star, faced a challenging transition into adult roles. Her heartbreaking breakdown unfolded before our very eyes, plastered all over our X (Formerly Twitter) feeds.
Britney Spears
The beloved pop princess had a public meltdown in 2007, making headlines worldwide for her erratic behavior.
According to Hindustan Times, Britney Spears discussed her highly publicized 2007 meltdown in her memoir, "The Woman in Me." From shaving her head to unleashing fury on a photographer's car with an umbrella, Britney bears it all. But that's not all – she opens up about the intense grief and custody battle she was juggling at the time.
Chris Brown
His talent is undeniable, but his reputation has been marred by legal issues and volatile relationships, leaving fans confused and disappointed.
According to People, Chris Brown has been embroiled in a series of brawls and legal battles ever since his infamous assault on Rihanna in 2009.
Paris Hilton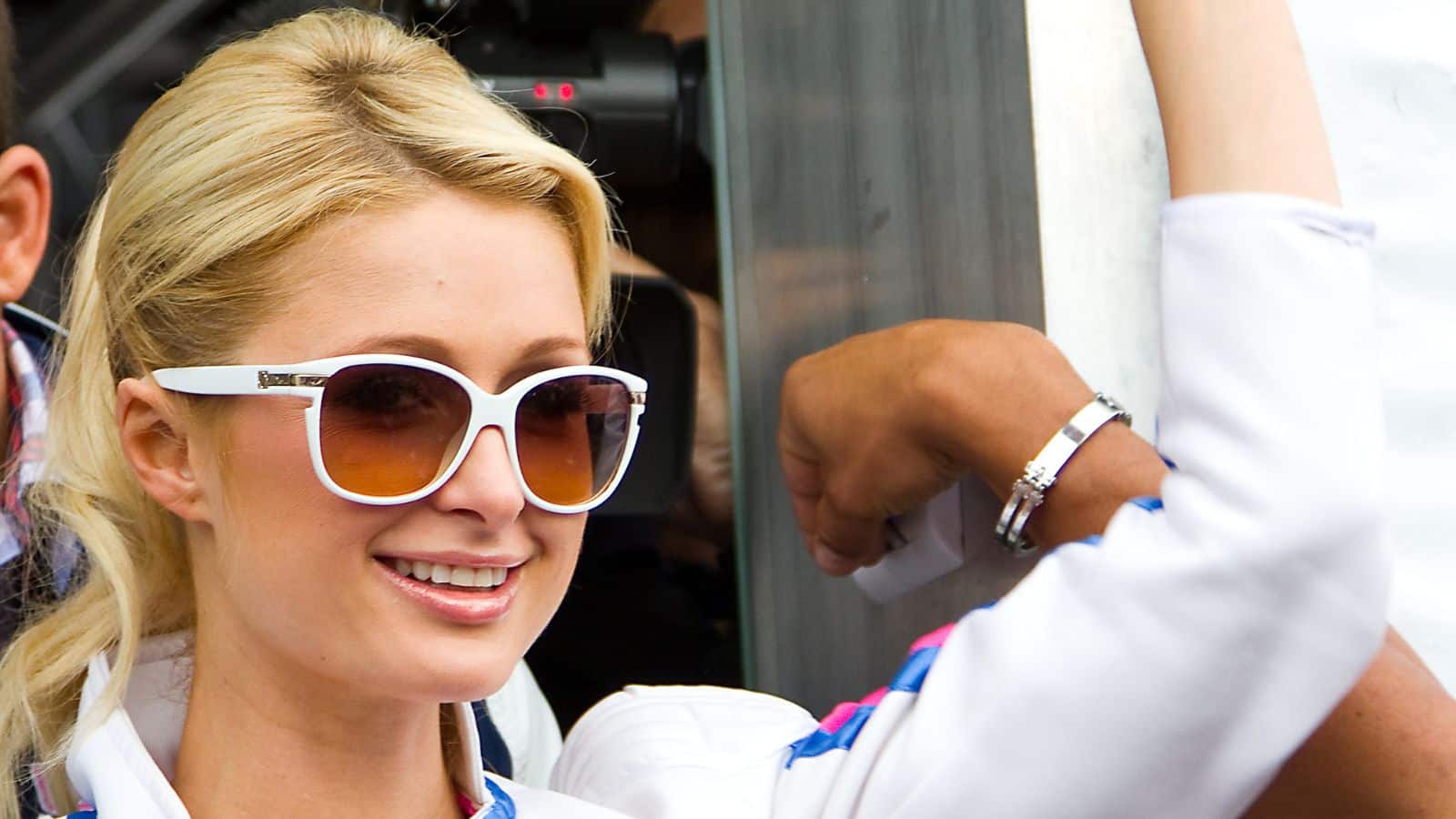 The hotel heiress has had many legal troubles and public faux pas, earning her a spot on this list. According to The Los Angeles Times, there is no VIP treatment for the heiress who dared to drive on a suspended license not once but twice!
Miley Cyrus
Her transition from Disney star to twerking sensation left fans and critics feeling dizzy. CBS News states that Miley Cyrus' transformation from a sweet-faced child star to a twerking, wild-child sensation has sparked intense debate and captivated audiences worldwide.
Mel Gibson
Known for his epic movie roles, his reputation took a hit after a series of offensive outbursts and legal issues. Wikipedia says that after embroiling in a series of legal battles and making controversial statements that became public knowledge, Gibson's once shining star in Hollywood faded away.
Kiefer Sutherland
The "24" star has had several DUI arrests, causing fans to question his off-screen choices. Back in 1989, the unexpected happened. He found himself in handcuffs, charged with DUI, and caught carrying a concealed loaded weapon.
But here's the twist: He struck a deal with prosecutors that caught everyone off guard. Pleading no contest to alcohol-related reckless driving, all the other charges were dropped, sparing him from further consequences.
Shia LaBeouf
LaBeouf's reckless behavior has made fans cringe, from plagiarism accusations to public meltdowns.
According to Time Magazine, History tends to repeat itself, but when it comes to actor Shia LaBeouf, he takes repetition to a whole new level. Even his apologies for plagiarism are shamelessly plagiarized. Talk about a déjà vu!
Courtney Love
The Hole frontwoman has been a magnet for controversy, with legal troubles, substance abuse issues, and public feuds. Grunge says that It's no big mystery that Courtney Love struggled with a drug problem.
Mike Tyson
His boxing prowess is noted, but his r@pe conviction and tumultuous personal life have troubled fans. According to ESPN, At the age of 56, Tyson faced a conviction for the heinous act of ravishing beauty pageant contestant Desiree Washington, leading to a three-year prison sentence.
Shockingly, his former wife, actor Robin Givens, revealed in divorce papers that their marriage in the late 1980s was plagued by "unprovoked rages of violence and destruction."
Lance Armstrong
Once a revered Tour de France champion, his fall from grace after a doping scandal greatly disappointed fans.
According to Wikipedia, the Lance Armstrong doping case was a gripping investigation that ultimately resulted in the downfall of retired American road racing cyclist Lance Armstrong. Stripped of Tour de France titles, one Olympic medal, and finally admitting to the use of performance-enhancing drugs, it was a saga that captured the attention of the world.
17 Celebrities Who Underwent Gender Transition And You Probably Didn't Know
Lights, camera, transformation! This isn't your typical Hollywood gossip; this is a tale of courage, authenticity, and self-discovery. These 17 stars didn't just step into new roles; they embraced their true identities, redefining their lives and—newsflash—probably yours too, without you even knowing it!
17 Celebrities Who Underwent Gender Transition And You Probably Didn't Know
15 Celebrities Who Dislike Joe Biden With a Passion
Get ready for an intriguing journey through the lesser-known side of Tinseltown, where the glitz and glamour take a backseat to the politically charged. Get ready to discover 15 celebrities who dislike Joe Biden with a passion. Their unique perspectives captivate, empathize with their sentiments, and fuel your creative imagination. Yes, you heard it right.
15 Celebrities Who Dislike Joe Biden With a Passion
17 Celebrities You Didn't Know Had Deformities
Think again if you thought Hollywood was all about perfect looks and airbrushed beauty. Even Tinseltown's brightest stars have their quirks and imperfections. This shows that nobody's perfect—not even those who grace the red carpet!
17 Celebrities You Didn't Know Had Deformities
15 Celebrities Who Dislike Donald Trump With a Passion
In today's political climate, everyone has an opinion on the former president, Donald Trump. But what about some of the most famous and influential names in Hollywood? It may come as no surprise that not all celebrities are fans of mighty Donald Trump.
15 Celebrities Who Dislike Donald Trump With a Passion
13 Celebrities Who Are Known for Being Huge Jerks
Experience the captivating realm of Hollywood, where a hint of attitude occasionally accompanies glitz and glamour. Embark on a journey with us as we unveil the lesser-known facets of fame, delving into the lives of 13 infamous celebrities who have garnered a reputation for their less-than-pleasant conduct, as shared by members of an online community.