Welcome, food voyagers, to the culinary crossroads of comfort, culture, and pure American inventiveness. This is not just another list; it's a mouth-watering, stomach-growling journey through the 25 most iconic, must-try foods in the land of the free and the home of the brave.
Apple Pie
Nothing screams "America" louder than a slice of apple pie. Quintessentially traditional, this pastry delight, filled with sweet, spiced apples, is the perfect end to any meal—or a guilt-inducing breakfast. Who's judging?
Cheeseburger
The cheeseburger is a beautiful testament to American simplicity. Beef patty, cheese, lettuce, tomato, onions, and a couple of condiments sandwiched between two buns. Simple, yet oh-so satisfying.
New York-style pizza
Thin crust, rich tomato sauce, and a gooey layer of mozzarella. Fold it, bite it, love it. This Big Apple staple is pizza perfection.
BBQ Ribs
The U.S. knows something about BBQ ribs from Texas to Carolina. Slow-cooked until tender and slathered in sauce, these ribs are a messy, finger-lickin' affair.
Fried Chicken
Crunchy on the outside and juicy on the inside, fried chicken is a classic American favorite. Whether you prefer it doused in hot sauce or just salted, this soul food staple is finger-licking good.
Philly Cheesesteak
This hoagie hero hails from Philadelphia with pride. Thinly sliced beef melted cheese, and grilled onions enveloped in a soft roll make for one delicious sandwich.
Reuben Sandwich
This New York deli staple is a flavor explosion. The Reuben is a must-try and is filled with corned beef, Swiss cheese, sauerkraut, and Thousand Island dressing between two slices of rye bread.
Hot Dog
The All-American favorite. Whether you order it on a steamed bun with ketchup and mustard or 'Chicago-style' with relish and onions, the hot dog is an iconic piece of Americana.
Bagel & Lox
Originally hailing from Poland, this Jewish specialty has become integral to U.S. cuisine. Topped with smoked salmon, cream cheese, and a squirt of lemon juice, the bagel & lox is a brunch classic.
Chicken & Waffles
This unusual combination perfectly captures America's penchant for combining sweet and savory flavors. A crisp waffle topped with fried chicken and drizzled in maple syrup is guaranteed to satisfy even the heartiest appetites.
Popcorn Shrimp
Whether you opt for crispy fried or poached, popcorn shrimp is a great way to get your seafood fix. Serve it with tartar sauce, and you have an unbeatable dish.
Key Lime Pie
The key lime pie is a sweet, citrusy, and creamy Florida classic. Traditionally made with key lime juice, condensed milk, and whipped topping, this tart treat is a must-try for any dessert lover.
Doughnut
From the original glazed to customized creations boasting all manner of toppings and fillings, doughnuts are an ideal way to start your day or treat yourself in the afternoon.
Cobb Salad
No one's quite sure who invented the Cobb salad, but we're glad they did! This iconic dish of mixed greens, topped with eggs, blue cheese, bacon, and tomatoes, is hearty and satisfying.
Mac & Cheese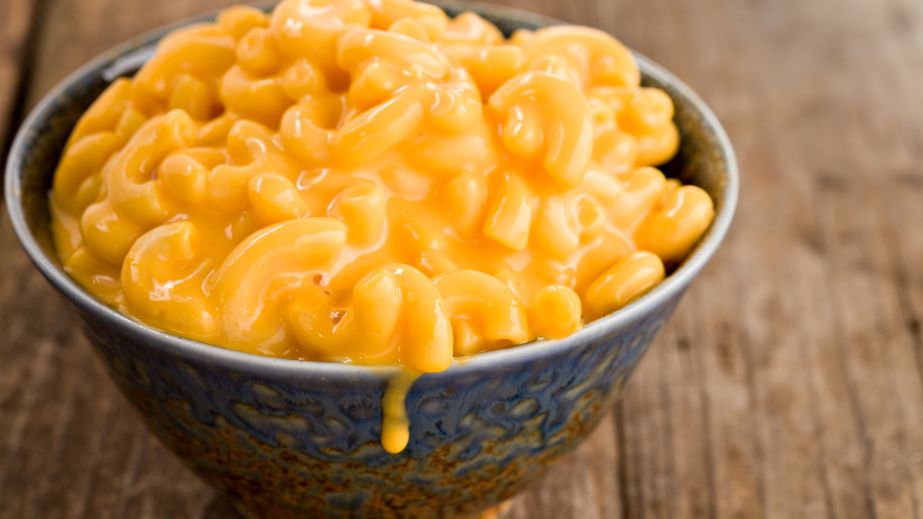 Comfort food at its finest. This creamy combination of macaroni noodles and gooey cheese sauce is a staple in American households and college dorms.
Fajitas
This Mexican-American creation has become a restaurant favorite. Whether steak or chicken, bell peppers, onions, and a warm flour tortilla are the perfect vehicles for this sizzling meal.
Burger & Fries
This classic combo is an institution. Whether you opt for a juicy patty or a veggie alternative, crispy fries are the ideal accompaniment to your favorite burger.
Buffalo Wings
Buffalo wings are a game-day essential. These spicy wings are usually deep-fried and coated in hot sauce, but there's no wrong way to enjoy them!
Biscuits & Gravy
This southern staple is heaven on a plate. Homemade, buttery biscuits topped with creamy sausage gravy are guaranteed to start your day off right.
Tacos
A Mexican staple that has conquered the U.S., tacos are a versatile and delicious way to fill up any time of day. They never disappoint if you like them packed with beef, chicken, or veggies.
Bagel Sandwich
A brunch classic, a bagel sandwich is the perfect way to inject some life into your morning. Choose from cream cheese, smoked salmon, eggs, and more—the options are endless!
Gumbo
This Louisiana favorite will have you coming back for seconds! Packed with shrimp or chicken, okra, and a host of seasonings, this hearty stew is the ideal way to warm up on a cold winter night.
Cornbread
A southern gem, cornbread is a delicious accompaniment to any BBQ feast or bowl of chili. Sweet and savory, this versatile dish can also be enjoyed as part of breakfast or dinner.
Clam Chowder
Thick, creamy, and brimming with seafood flavor, New England clam chowder is a beloved part of American cuisine. It's an indulgent treat, served in a sourdough bread bowl or enjoyed straight from the spoon.
Banana Split
This classic dessert is guaranteed to hit the sweet spot. Slice up a banana and top it with an ice cream scoop, warm fudge, and whipped cream for a truly decadent experience.
16 American Foods Foreigners Will Give Anything to Taste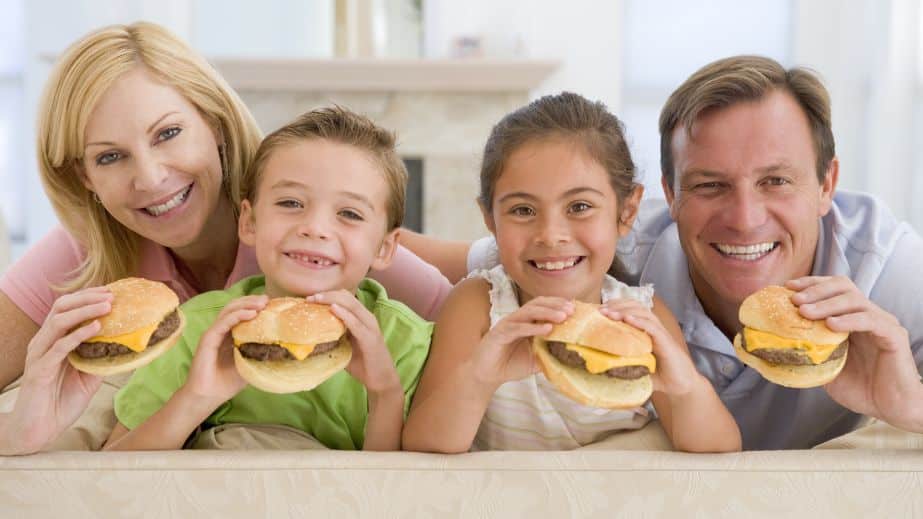 Hello there, fellow food adventurers! Ready to embark on a culinary journey that stretches from the golden coasts of California to the bustling streets of New York? We've got a list of 16 quintessential American foods, so delicious they'll make you want to book a one-way ticket to the States!
16 American Foods Foreigners Will Give Anything to Taste
The 5 Best Air Fryer Toaster Oven of 2023
Do you love fried food but hate the unhealthy consequences? If so, an air fryer toaster oven may be the perfect appliance for you!
The 5 Best Air Fryer Toaster Oven of 2023
13 Stupid American Foods Nobody Wants to Eat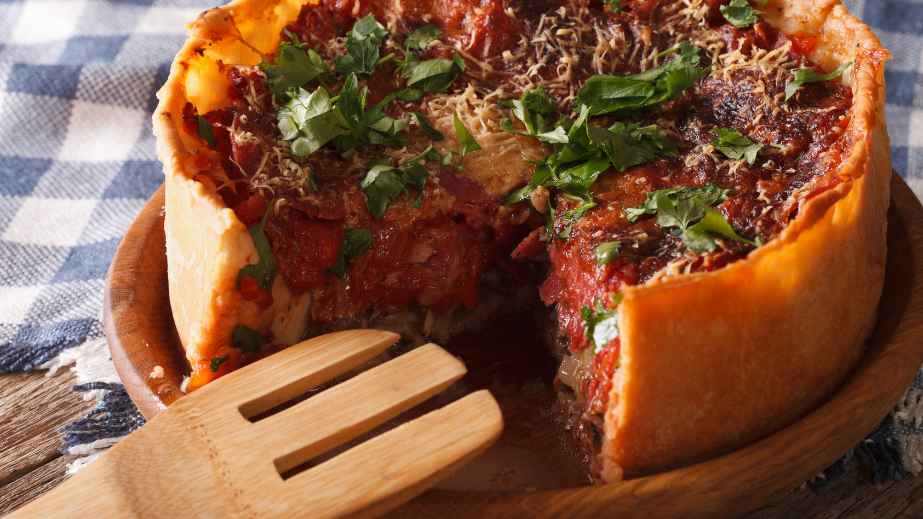 Imagine: a wide-eyed tourist arrives in America, the land of the free and the home of the brave, renowned for its intriguing food choices. Prepare to be amused, horrified, and intrigued as this piece explores 13 uniquely American food creations that the rest of the world finds hard to stomach.
13 Stupid American Foods Nobody Wants to Eat
20 Quintessentially American Foods That Will Make Foreigners Gag and Cringe!
Food has the power to bring people together, but certain dishes can be unsettling for people from different cultures. American cuisine is distinct, often featuring dishes that may seem peculiar to those who are not accustomed to it.
20 Quintessentially American Foods That Will Make Foreigners Gag and Cringe!
15 Stupid and Unhealthy Foods Americans Should Stop Eating (and Why)
In today's fast-paced society, convenience often trumps health regarding food choices. However, many foods Americans regularly consume contribute to weight gain and pose serious health threats.
15 Stupid and Unhealthy Foods Americans Should Stop Eating (and Why)