9 Music Festivals This Spring Students Find Worth Traveling For
Tired of endless classes and tasks at college? Buckle up, the spring season of music festivals is coming to save you! It's not as intense as the summer one, so you will be able to have some rest while listening to your favorite music instead of trying to survive the cruel summer weather.
If you're lucky enough, the festival of your choice will be held during your spring break. However, if studies stand in the way, you can always find an essay writer website, forget about your assignments just for a couple of days, and enjoy your favorite music at some of the best venues. COVID-19 made most organizers skip the scheduled shows in 2021, but the majority have been back since 2022 and are ready to roll this year too!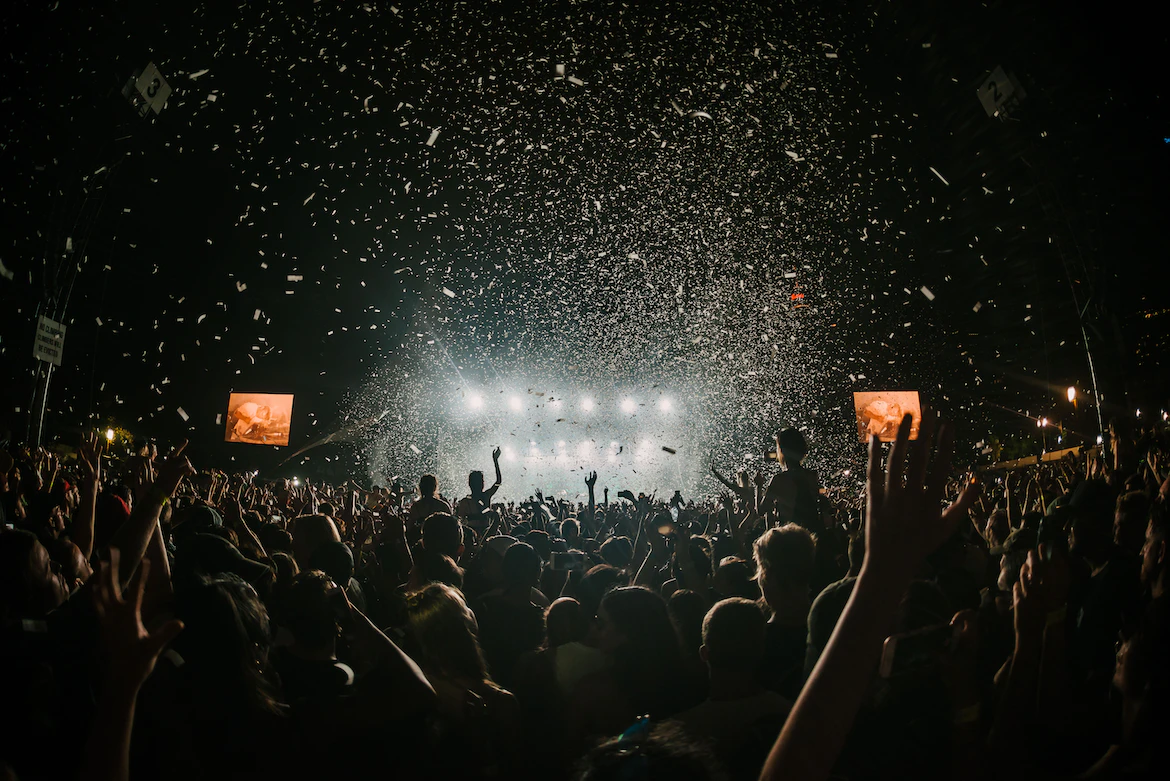 March
A State of Trance
Where: Utrecht, Netherlands
When: March 3-4
A State of Trance started as a radio show back in 2001 with Armin van Buuren being the host. As the name suggests, trance music is the subject of discussion. The latest news, the best tune of the week, trending tracks, and other parts of the show have won a lot of fans. So, starting from the 100th episode, special episodes, and live shows started taking place in the Netherlands and later spread beyond its borders.
With time, it was decided to hold an annual same-name event that gathers fans of trance and electro house from around the world. David Forbes, Ferry Corsten, Cubicore, Vini Vici – these are only a few of those who will be present at the festival this year together with your good old host!
The World Is a Vampire Festival
Where: Mexico City, Mexico
When: March 4
For those who have little to no free time, this festival will be a lifesaver. Just one day, Saturday, you, Mexico City, and the guests invited by Billy Corgan. Chelsea Wolfe, Interpol, Turnstile, The Smashing Pumpkins themselves, and many others await you!
Lollapalooza
Where: Santiago, Chile
When: March 17-19
Blink-182, Tame Impala, Yungblud, Drake, Billie Eilish, Armin Van Buuren, and The 1975 – these are only some of the participants of the 2023 Lollapalooza festival in Santiago. What is important is that the event features Chilean artists too.
If you are too busy with your studies, you can attend the festival in Brazil (March 24-26) – there will be the same headliners. As an alternative, consider finding the best research writing services, hiring an expert, and spending some time away from routine. South America is a marvelous place to travel to and reboot, and in combination with music, it's just a charm!
April
Coachella
Where: Indio, California
When: April 14-23
This is the biggest festival on the list, so you'd better take care of your studies before embarking on a 10-day trip to Indio. Just imagine Gorillaz, Björk, Frank Ocean, more than 100 other artists, about 10 performance areas, and a lot of delicious food! And, of course, one of the Coachella pioneers – The Chemical Brothers!
Tortuga
Where: Fort Lauderdale, Florida
When: April 14-16
If you'd like to spend some time near the ocean, the Tortuga festival is the perfect option. A mix of different music genres, sun, beach, and a lineup featuring Erich Church, Wiz Khalifa, and many others.
Besides, the event promotes ocean conservation awareness and an eco-friendly lifestyle. There are no plastic and single-use service ware and bottles, and the food is sustainably sourced and often locally produced. There is also a full recycling program implemented on the premises. So, if you'd like your holidays to be not only fun but also as eco-friendly as possible, this is the best place to go.
Inferno Metal Festival
Where: Oslo, Norway
When: April 6-9
Metalheads, rejoice. Norway hosts one of the coolest metal festivals in the world and the biggest one in the country. In 4 days, you get to headbang to over 40+ metal bands, with Amorphis, Emperor, Elder Abbath, and Watain Nile being the headliners. By the way, don't miss the daytime club concerts!
May
Beale Street Music Festival
Where: Memphis, Tennessee
When: May 5-7
Blues, rock, soul, or what is it that you want? Beale Street will be there for all kinds of melomaniacs. This year's lineup is still a secret, so keep an eye on the updates, or just buy a ticket. You won't be disappointed anyway. The lineups from previous years included The Killers, Weezer, OneRepublic, Good Charlotte, Stone Temple Pilots, Lil Wayne, Jack White, and other artists.
Sick New World
Where: Las Vegas, Nevada
When: May 13
All the fans of Las Vegas and rock, pay attention! Placebo, Deftones, Incubus, Hoobastank, Alien Ant Farm, System of a Down – such a lineup is not a joke, and that's for a single-day festival! You must be there. The tickets range from the general-admission type to VIP packages. So, it's up to you whether to spend 12 hours in comfort or slamming like crazy in the crowd. Just make sure you read the admission rules, they are pretty strict there.
Slam Dunk
Where: Leeds/Hatfield, UK
When: May 27-28
Last but not the least, Slam Dunk closes the spring season. It used to be a pop-punk festival back in the '00s. These days, it hosts all kinds of rock bands. This year, Enter Shikari and The Offspring are headliners, but the rest of the lineup is pretty serious too. We Came As Romans, Billy Talent, Yellowcard, and a lot of new-sprung bands will easily distract you from college and deadlines. In case you miss the event, there is a chance to catch up with most of the listed artists at Slam Dunk in France or Italy in June.
Takeaway
Now you must feel torn between all these options, right? Well, this list is not comprehensive, really. It's just a small part of the music festival world you may get to see this spring. But be sure, it's the cream of the crop, and there is definitely something you will find to your taste!