Just the other day, my dear old dad – a card-carrying member of the baby boomer generation – got the boot from his job. If you asked him, he'd tell you he was let go for doing nothing wrong. But as much as I hate to say it, I think he sort of had it coming. Now, before you brand me the worst son in America, hear me out.
Dad's Technological Wilderness
First off, Dad's a technophobe. I've always known it, and his employer soon caught on. He'd rather wrestle an alligator than learn to use newfangled software. And let's not even talk about his aversion to social media – I reckon he's one of the few people left in the U.S. who still doesn't know what a tweet is. The reality is, in today's digital workplace, this kind of technological gap is about as useful as a screen door on a submarine.
His Resistance to Change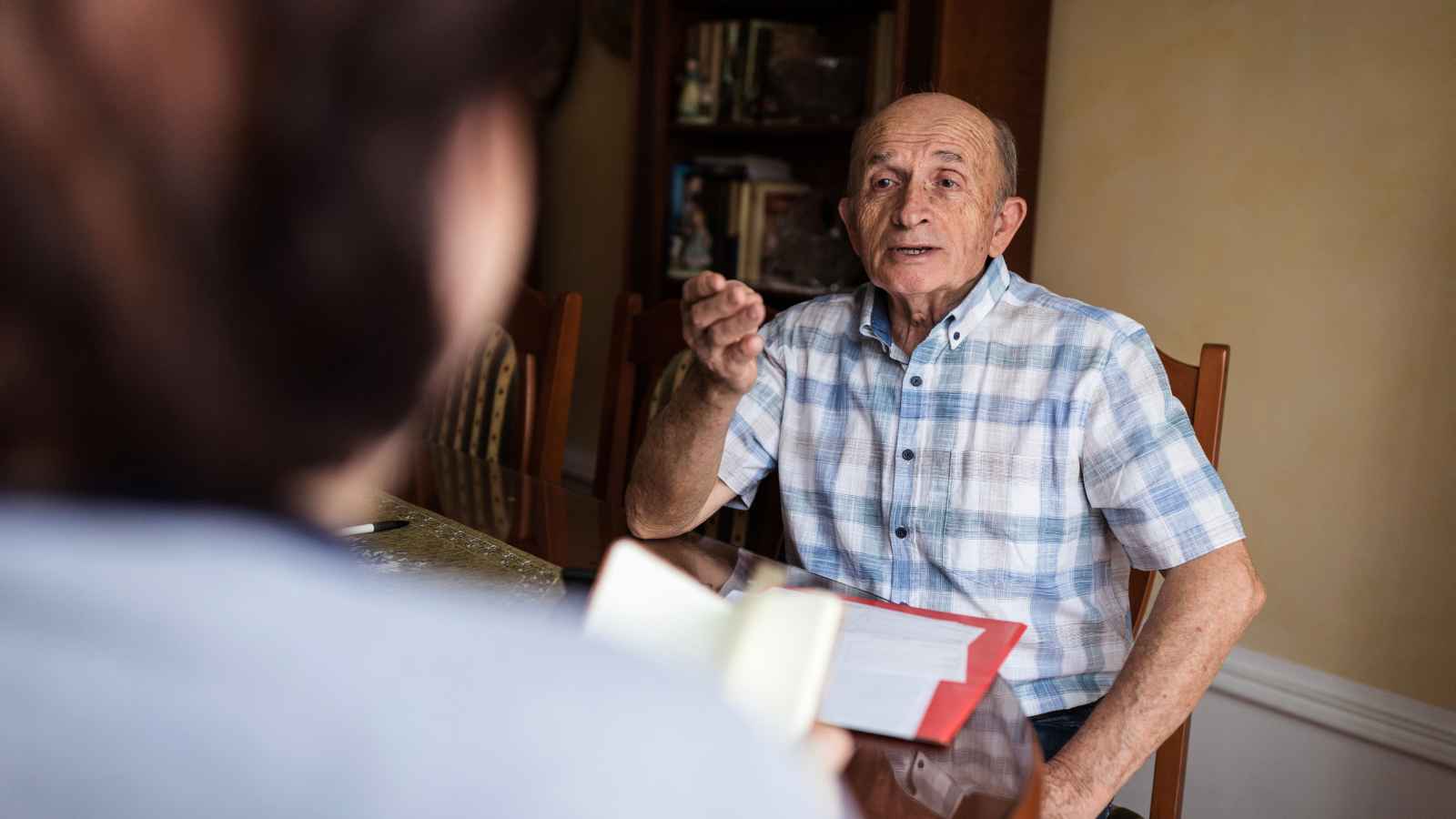 Second, he's stubborn as a mule. When his company tried to implement new workflows and systems, Dad dug in his heels like an old coonhound resisting bath time. I'd argue he was a champ at resistance to change, but such a title hardly makes up for the difficulty his team experienced while trying to innovate and stay competitive.
Pony Express vs. Slack
Then there's the issue of communication. Dad's idea of instant messaging is a telegram delivered by horseback. He's the last of the Mohicans still sending formal emails for simple inquiries that could've been solved with a quick chat on Slack or Teams. Modern workplaces are all about the quick pivot, and Dad's dial-up-era communication style was causing more bottlenecks than a one-lane bridge at rush hour.
But wait, there's more…
"Upskilling? In my Day…"
The thing about jobs today is they're no longer static – they're as dynamic as a Florida hurricane season. Continued learning? Upskilling? These words are as foreign to Dad as Martian. But in a world where the only constant is change, they're the keys to staying relevant and valuable.
When 9-to-5 became 24/7
And let's talk about work schedules. Gone are the days of the strict 9 to 5. With flexible hours and remote working being the norm, Dad's insistence on the traditional office routine stuck out like a sore thumb. It's like he was playing a round of golf while everyone else was scoring touchdowns.
Pac-Man vs. Fortnite
Dad also seemed to lose the plot when it came to understanding current market trends. It was like expecting him to play Fortnite when he's still mastering Pac-Man. In a world where businesses must be nimble to survive, he was moving at the speed of a sloth in a tree.
A Lone Wolf in a Herd
Teamwork? Dad's always been a lone wolf, more Clint Eastwood than the cast of Friends. But today's workplace values collaboration and Dad's solitary style was causing more static than a woolen sweater in winter.
Metrics, Not Guesswork
Next up, performance metrics. These are the yardstick by which many modern workplaces measure success, but to Dad, they were about as clear as mud. His approach was more gut-feel than data-driven, and that just doesn't cut the mustard anymore.
When LinkedIn Meets Facebook
Then came the social media debacle. Dad, bless his heart, couldn't tell a LinkedIn post from a personal Facebook status, and one day, he shared a confidential company update on his public profile. It was like yelling company secrets through a megaphone at a city parade.
Age and Health
Lastly, while I hate to bring it up, Dad's not getting any younger. He had some health issues and physical limitations that, despite his best efforts, began to affect his job performance. It's a sensitive topic, but it's also the reality of life.
"From Typewriters to Tweets" – The Wilderness of Today's Workplace
Now, all this isn't to say Dad's not a great guy – he is. But the world of work is changing faster than a green light in Manhattan, and if you don't keep up, you risk getting left behind, regardless of whether you're a boomer, millennial, or part of Gen Z.
Learn, adapt, and evolve
So, here's my plea to all you baby boomers out there: don't be like my dad. Learn, adapt, and evolve. And to my fellow millennials, let's not be complacent, either. The future is ours to shape, but only if we're ready to embrace change, keep learning, and leave our comfort zones. After all, we might just avoid the kind of wake-up call my dear old dad received.
Next: More From Frenz Hub
20 Baby Boomer Baby Names That Have Gone Out of Style
In the wake of the roaring 20s, a new generation emerged: the Baby Boomers. Their parents were jazzed up about the future and got creative with their names. Some of these monikers have weathered the test of time; others, not so much. Let's take a leisurely stroll down memory lane and explore 20 Baby Boomer names that are now as out of style as bell-bottom jeans.
20 Baby Boomer Baby Names That Have Gone Out of Style
10 Biggest Lies Baby Boomer Parents Told Us
Baby boomers have always been the source of wisdom and guidance for those of us who came after them. But what if we told you that some of the things we took as gospel turned out to be half-truths? What if we told you that some of the things that our boomer parents told us didn't hold up to scrutiny? Well, prepare to have your worldview shaken because it's time to debunk the ten lies that baby boomer parents fed us.
10 Biggest Lies Baby Boomer Parents Told Us
10 Magical Phrases To Comfort a Dying Person
When faced with the inevitable reality of death, emotions run high, words can feel inadequate, and it may seem impossible to provide comfort to the dying person. Yet, it is in these very moments that our words hold the most profound power. The following ten magical phrases can help you bring solace, love, and gentle acceptance to the person in their final moments.
10 Magical Phrases To Comfort a Dying Person
Groovy, Baby! Blast to the Past with These 20 Slang Words from the Swinging '60s!
Ah, the 1960s! A time of social revolution, peace, and love…and some really cool slang. If you're a fan of vintage lingo from the Swinging Sixties, then you'll enjoy this list of 20 classic slang words and phrases popularized during that decade.
Groovy, Baby! Blast to the Past with These 20 Slang Words from the Swinging '60s!
Mom Kicks Out Her Son, His Girlfriend, and Grandson From The Family Home; Is She the Jerk?
A couple in their 60s face challenges as they recount their struggle with their son and his girlfriend. The couple's plans for retirement and a new life in Chile are put on hold as they find themselves burdened with supporting their son's growing family. Tensions rise, leading to difficult decisions and strained relationships.
Mom Kicks Out Her Son, His Girlfriend, and Grandson From The Family Home; Is She the Jerk?