Ready to step into the time machine and zip back a few decades? We're dialing it back to a time when WiFi was a fantasy, cassette tapes were all the rage, and phones were…well, just phones.
We present to you 17 relics from the Jurassic era of technology and style; it's history, but make it fun!
TurboGrafx-16
Debuting in Japan in 1987 as the PC Engine, it was rebranded as TurboGrafx-16 for its 1989 North American release. This gem was a formidable rival to the likes of Nintendo's NES and Sega's Genesis, flaunting a 16-bit GPU at a time when 8-bit was the norm.
While it may not have the cult following of an SNES or Sega Genesis, this console gave us memorable titles like "Bonk's Adventure" and "Alien Crush."
Slide Rules
Slide rules, those logarithmic wonders, were the trusty sidekicks of scientists, engineers, and students alike. Before the advent of calculators and personal computers, slide rules were the go-to tool for crunching numbers. They worked on the principle of logarithmic scales that could align to make rapid, complex calculations.
But alas, their reign ended with the digital revolution. Today, most millennials would likely mistake them for an antique ruler. Just imagine calculating the tip at a restaurant with a slide rule!
8-inch Floppy Disks
Remember when data storage had a bit more… volume? Let's turn back the time machine to the 1970s when the 8-inch floppy disk was the height of technology. Encased in a flexible plastic envelope, it provided a whopping 80 kilobytes of storage – about 0.00008 gigabytes in today's terms.
Imagine trying to fit a single photo from your smartphone on one of these – you'd need a truckload! It might not have held much, but it was a game-changer in its time.
Rope Climbing in Gym Class
Ah, the rope climb— a staple of physical education classes in the '80s and '90s and the bane of many a student's existence. This vertical challenge, usually staged in a gymnasium with a rope dangling from what seemed like an impossibly high ceiling, was a stark and unforgiving test of upper body strength.
The swift and nimble could scurry up easily, but it was a sweaty, grueling battle against gravity for the rest of us. Millennials might know it only from movies or stories of their parents' school days because today's gym classes prefer safer, less terror-inducing activities.
Pet Rocks
These simple, inanimate, stony companions were the brainchild of Gary Dahl, who whimsically marketed them as hassle-free pets. Their low-maintenance nature – no feeding, no walking, no fuss – made them an instant hit, flying off shelves at just under $4 a pop.
These rocks, accompanied by a pun-filled manual, were the must-have item of 1975. Given their lack of life, it's safe to say that Millennials missed the allure of these basic geological companions whose popularity fizzled as quickly as it ignited.
Pager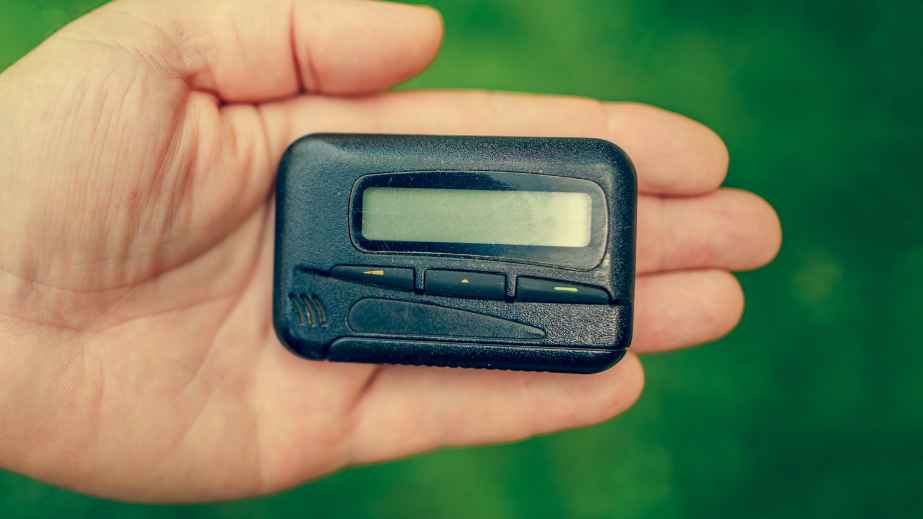 Pop quiz, millennials: What's small, rectangular, and beeps when you're desperately needed? No, it's not your smartphone on low battery – it's a pager! These adorable, beep-booping relics of the 80s and 90s were like primitive SMS, allowing people to send numeric messages (yes, numbers only) to each other.
And forget about group chats, emojis, or GIFs – the height of pager communication was developing a secret code language using numbers. If you've never heard a pager's beep, you've missed out on the soundtrack of an era when communication was as straightforward as 143 – that's "I love you" in pager code.
Telegrams
Remember when 'DMing' needed more than just the tap of a screen? Millennials, enter the telegram, your grandparent's instantaneous messaging system! Back in the day, sending a message involved drafting a note, transcribing it into Morse code, and then sending it over wires to a telegraph office near the recipient.
There, it would be translated back to English and hand-delivered. And No, there was no autocorrect! It's like texting but with more steps and a lot of patience!
Milk Chutes
In the days predating the convenience of supermarket refrigerators and long before the dawn of home delivery apps, milk chutes were our great-grandparents' answer to fresh daily dairy. Affixed to the side of the house, these small metal doors served as a two-way portal between the milkman and the kitchen.
A clink-clink sound in the early morning indicated the arrival of fresh milk bottles, as loved as today's notification ping of an Uber Eats delivery!
Answering Machines
Enter the era of Answering Machines. These chunky, tape-spitting marvels were the guardians of missed calls, diligently recording messages from friends, family, or telemarketers when you were out chasing the dream or simply avoiding people.
They offered an early taste of asynchronous communication, albeit with the bonus feature of a robotic voice announcing the time and date of each call. Ah, the charm of old technology – it truly had a 'reel' appeal!
Laser Discs
Meet the LaserDisc – the grandfather of DVDs and Blu-ray discs. Seemingly as big as a vinyl record, these behemoths from the '80s were the first commercial optical storage medium for movies and touted as the future of home entertainment.
Can you imagine trying to binge-watch your favorite series on these gargantuan discs that could hold only an hour of video per side? Millennial movie marathons would have been a workout session, flipping or changing discs every hour!
Green Stamps
Remember Green Stamps? Oh, wait. Millennials, you probably don't. Picture this – a time when you could get rewarded for grocery shopping, not with points on an app, but with actual physical stamps.
These little green gems could then be stuck into booklets and exchanged for goods in a Green Stamp catalog. From household appliances and toys to furniture – it was like having Amazon at your fingertips, but with more glue.
Tab Soda
Tab soda was the go-to drink for calorie-conscious individuals before the advent of Diet Coke. Introduced in the 60s by the Coca-Cola Company, this was their first attempt at a diet soda. With its unique blend of saccharin sweetness, it had a distinctive taste that was, to put it lightly, an acquired taste.
However, Tab quietly fizzled out from public consciousness amid numerous other low-calorie competitors.
Kodak Brownie Cameras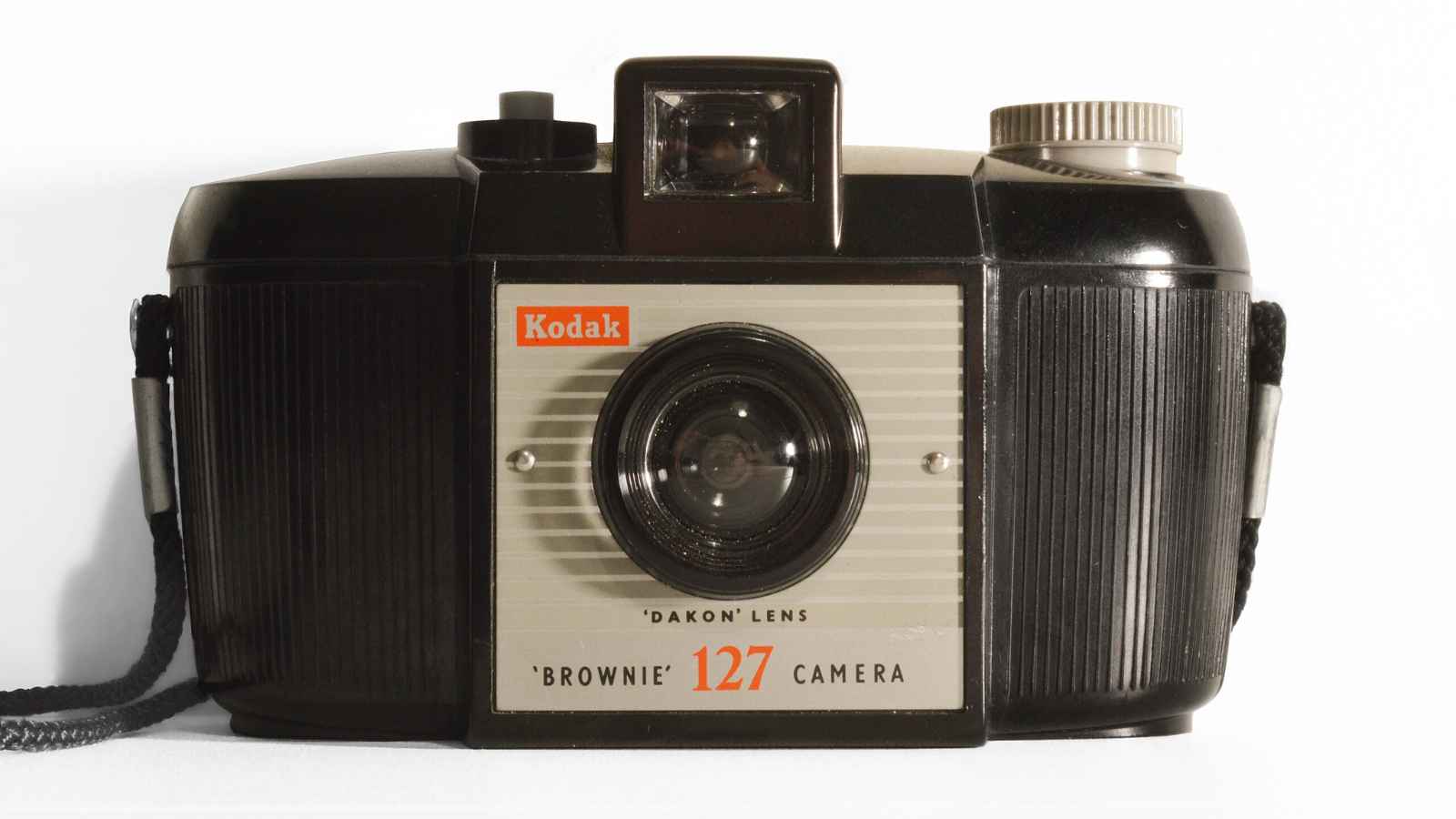 Born at the dawn of the 20th century, this box-shaped wonder democratized photography, making it affordable for the everyday Joe and Jane. Forget about fancy filters or instant image sharing; these simple point-and-shoot cameras used film rolls that could capture precious memories in black and white or color, depending on which epoch of Brownie you were fiddling with.
Millennials may be baffled by the lack of a delete function, the wait for development, or the risk of overexposing the film. But back in the day, it was all part of the thrill of capturing a moment, forever frozen in time…no Wi-Fi required.
Jell-O Salad
This curious culinary relic, often studded with random bits of canned fruit, vegetables, or even seafood (yes, seafood!), is a memory most millennials can't share. The idea of suspending ingredients in jiggly, luridly-colored gelatin may seem like a bizarre food nightmare to the avocado-toast generation.
But believe it or not, there was a time when no picnic, baby shower, or church supper would be complete without this wiggly, shimmering dish.
Koosh Balls
Remember the Koosh Ball? This funky, colorful artifact from the 80s was a far cry from the regular old baseball or tennis ball. Composed of roughly 2,000 natural rubber filaments, the Koosh Ball was a tactile delight and a visual wonder.
Named after the sound it made when caught, the 'koosh' was a ubiquitous playtime fixture for kids and a favored stress relief tool for adults. But for many millennials, the concept of a ball that isn't used in a major sport or on a gaming console might seem quite "koosh-y."
Getting Photographic Film Developed
Imagine the suspense of waiting to see how your photos turned out! It's different now, where you can retake selfies until you get just the right angle. Back then, you'd snap a picture with your trusty camera, roll up the film, and take it to a photo lab.
After what felt like an eternity (usually a week), you'd finally receive an envelope containing your precious memories – beautifully imperfect, candid, and surprise-filled. A far cry from the instant gratification of the digital era, indeed!
Automats
Once upon a time, dining was as simple as dropping a few coins into a slot, opening a tiny glass door, and voila—dinner is served! But alas, the Automats are now rare, existing more in classic movies than in our fast-food-dominated landscape.
These cafeteria-style restaurants, popular in the mid-20th century, offered a variety of freshly prepared meals, cakes, and pies—no servers, no waiting. The real joy was in the mystery behind those little doors, the suspense of what meal might be waiting for those few precious nickels.
20 Things Baby Boomers Miss Like It Was Yesterday
Take a trip down memory lane with us, dear Boomers! Remember when phones had cords, milk was delivered to your doorstep, and letters – yes, handwritten notes – were the primary means of long-distance communication? Ah, the good old days! They might seem like relics of a bygone era to Gen Z, but boy, do we yearn for those simpler times.
20 Things Baby Boomers Miss Like It Was Yesterday
The 12 Best Microwave Air Fryer Combo (2023)
Air fryers offer a healthier alternative to deep frying and can be used to cook various foods. But what if you could have the best of both worlds? What if you could get an air fryer and a microwave in one appliance? That's where microwave air fryer combos come in. These nifty little devices combine an air fryer's cooking power with a microwave's speed and convenience, making them a popular choice and essential item for busy families & households.
The 12 Best Microwave Air Fryer Combo (2023)
10 Heartbreaking Realities That Millennials Can't Handle
Millennials, the oft-maligned generation born between 1981 and 1996, have had more than their fair share of challenges. They've maneuvered an economic recession, the rise of technological disruption, and now, a global economic struggle. But it's not all avocado toast and craft beer in the millennial world.
10 Heartbreaking Realities That Millennials Can't Handle
15 Annoying Things Gen-Zs Wish Millennials Would Stop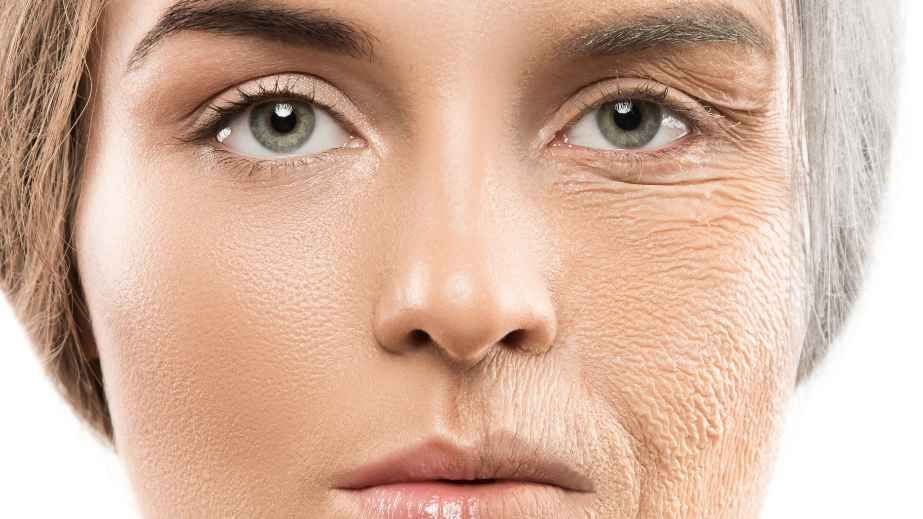 It's no secret that the generations have always had a bit of tension between them. Millennials and Gen-Zs are no different. While they may both be digital natives, some behaviors millennials exhibit can grate on the nerves of those in Gen Z.
15 Annoying Things Gen-Zs Wish Millennials Would Stop
10 Reasons Why Millennials Think That Baby Boomers Destroyed the U.S Economy
Alright, folks, grab your avocado toast, brew that fair-trade coffee, and get comfy. We're about to dive into the hotly debated, meme-inspiring, dinner-table-argument-starting world of generational economics. In this corner, we have the Baby Boomers, known for their post-war prosperity, and in the other, the Millennials, a generation confronted with economic hurdles and an uncanny obsession with houseplants.
10 Reasons Why Millennials Think That Baby Boomers Destroyed the U.S Economy