Prepare to have your history books turned upside-down, folks! We're about to flip the script on some of the most idolized figures and reveal their not-so-gleaming facets.
Yes, you heard it right! Hold on to your hats, for we're about to bust some myths and reveal the not-so-glamorous truth about these so-called heroes. So, ready for some historical reality check? Let's get started!
John Lennon
Much like his hit single "Imagine," John Lennon is more a creation of collective fantasy than reality. The man behind the peace signs and iconic round glasses was not as harmonious as his melodies would have you believe.
From his admitted domestic abuse to his history of abandoning his first son, Lennon's personal life was a far cry from the utopia he crooned about. Despite penning lyrics advocating for peace and love, Lennon's off-stage life was a discordant tune that contradicted his public persona.
Charlie Chaplin
Charlie Chaplin was a cinematic pioneer who had the world in splits with his slapstick comedy in the silent film era. But behind that toothbrush mustache and iconic bowler hat, Chaplin was far from the delightful tramp he played on screen.
The man had a notorious penchant for young girls, with a series of marriages to teenagers, the youngest being just 15 — quite the off-screen plot twist, wouldn't you agree? And unlike the charming character that made us guffaw in "The Kid," he was, let's say, a little less humorous in his personal life.
Gabrielle "Coco" Chanel
With her iconic little black dress and Chanel No. 5 perfume, Gabrielle "Coco" Chanel is hailed as a paragon of haute couture. But behind the tweed and pearls hides a less glamorous history. Indeed, Coco was a Nazi collaborator during World War II, mingling with high-ranking German officers and even having an affair with a Nazi officer, Hans Gunther von Dincklage.
While the world was at war, Coco was seemingly unaffected, living in the lap of luxury at the Ritz. It certainly makes the little black dress seem less enchanting, doesn't it?
Steve Jobs
Oh, Steve Jobs, the Apple of our iEyes. Lauded for his visionary approach, Jobs is a titan of technology, a man who brought us sleek, sexy devices we didn't even know we needed. Yet, behind the brushed aluminum and Gorilla Glass was a man who could be as cold as his products were hot.
While Jobs' brilliance is undeniable, his treatment of employees and colleagues was often less than stellar. He berated and belittled employees in pursuit of perfection, creating a high-stress work environment. Further, he initially denied paternity for his first daughter, claiming he was sterile even after a DNA test showed otherwise. While we tap and swipe our iPhones in awe, let's not forget that the man behind the icon had his glitches.
Mother Teresa
Mother Teresa, the darling of the laureate committee and the poster child for charity, wasn't all hallowed halos and angelic actions. Behind the saintly façade lurked a darker reality. Her clinics, hailed as sanctuaries for the suffering, offered substandard medical care, with evidence of poor hygiene and a lack of painkillers.
Furthermore, the millions of dollars in donations her mission received seemed to vanish into thin air, with little accountability. Her image may be one of selfless devotion, but the reality is a lot less charming and a lot more vexing.
Christopher Columbus
Ah, Christopher Columbus, the intrepid explorer, lauded in classrooms for his 'discovery' of the Americas in 1492. Old Chris was, in fact, not the nicest of fellows.
Brutality was his calling card, with numerous accounts of him committing terrible atrocities against the native inhabitants of the lands he 'discovered.' Introducing forced labor, initiating the transatlantic slave trade, and decimating indigenous populations through violence and disease were just a few of his unsavory endeavors. So, while he might have sailed the ocean blue, his legacy is decidedly a darker shade.
Thomas Edison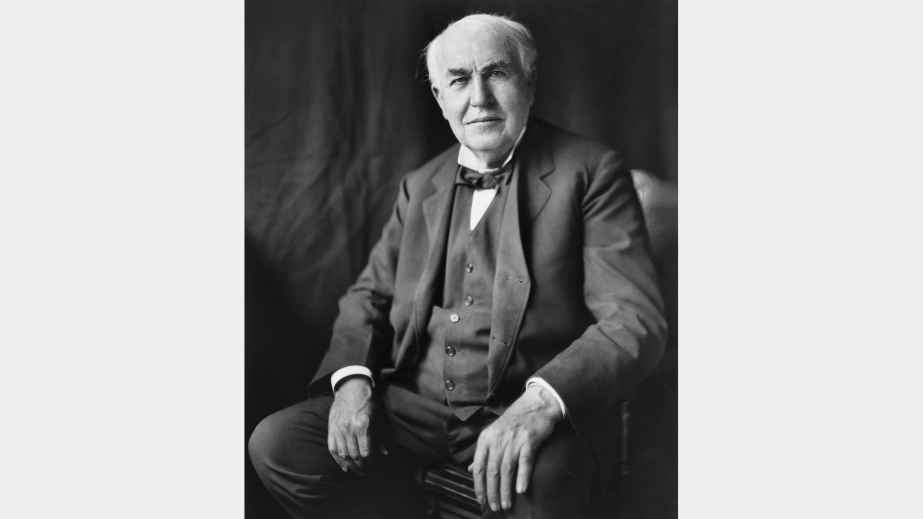 Thomas Edison's reputation shines as bright as the incandescent light bulb he's credited with inventing. But here's the shocker – the "Wizard of Menlo Park" was more of an intellectual pickpocket than a wizard. Nikola Tesla, the true genius behind alternating current, found his ideas swiped and patented by Edison.
Furthermore, Edison was notoriously harsh to his employees, expecting them to work 80 hours a week without batting an eyelid. So next time you switch on a light, remember: every bright idea has its darker side.
Ernesto "Che" Guevara
Ernesto "Che" Guevara: the man, the myth, the t-shirt icon. Behind that suave, beret-clad image, Guevara was a ruthless and dogmatic Marxist with no qualms about using violence to achieve his ends. His brutal methods led to countless deaths during the Cuban Revolution and his subsequent efforts to stir up armed rebellion in other countries.
So the next time you see someone wearing a t-shirt with his face on it, remember: the man behind the myth was significantly more bloodthirsty than heroic.
Elvis Presley
With his gyrating hips and melodious voice, Elvis Presley certainly knew how to make the girls swoon. But there was a darker side behind the glittering persona and 'culturally-appropriated' chart-topping hits. Elvis was known for his unhealthy obsessions, including a penchant for underage girls.
Priscilla Presley, Elvis's wife, was only 14 when they first met, and he was ten years her senior. His untimely demise hinted at a life led recklessly, with drug overdose being the speculated cause. The King may have left us spellbound with his music, but his personal life was far from the sparkly, sequined jumpsuits he wore on stage.
Alexander Graham Bell
While Alexander Graham Bell's name is sandwiched between the pioneers of communication, his deeds tell an unsettling story. Despite his iconic status, Bell was an active member of the eugenics movement, advocating for the "improvement" of human genetic traits through selective breeding.
Bell aimed to eliminate the deaf population by discouraging their marriages and promoting the reproduction of people with "desirable" traits. His campaign against the deaf community starkly contrasts his revered image as a groundbreaking inventor. Quite ironic for someone whose invention broke barriers in communication.
Henry Ford
Ah, Henry Ford – the man who put America on wheels and fathered the modern assembly line. Sounds great, right? Well, the story isn't as shiny as his Model T.
Ford may have revolutionized the automobile industry, but he was also a notorious anti-Semite, distributing pamphlets that blamed Jews for World War I and other societal problems. So, while Ford's innovations may have driven us into the future, his personal beliefs are a stark reminder that not every idol has a spotless past.
Andy Warhol
Andy Warhol, the Prince of Pop Art, renowned for his vibrant Campbell's Soup Cans and Marilyn Monroe prints, was actually more of a soup kitchen for the soul. Famed for his indifference and cool detachment, he exploited friends and associates, using their personal lives and struggles to fuel his art and discarding them when they were no longer useful.
Warhol's Factory wasn't as much a hive of artistic creativity as it was a testament to his relationships' cold, industrial nature. So, next time you're marveling at his iconic pop art, remember – the cans are full, but the artist might have been a bit empty.
20 U.S Politicians Who Did Not Live Up to The Expectation of Americans
In the grand theater of American politics, there have been politicians who…well, let's just say they gave us something to talk about at the water cooler.
20 U.S Politicians Who Did Not Live Up to The Expectation of Americans
299 Essential Household Things To Buy for a New House
Whether you are just starting out on your own or living in the same place for years, these essential things to buy for a new house will make your life easier and help you maintain a healthy lifestyle. This post will discuss those essential things to buy for a new house and why you need them! Our list is exhaustive, and we promise to keep updating the list to your relevance. So make sure you have everything you need before you run into issues!
299 Essential Household Things To Buy for a New House
10 Hated Leaders Who Were Actually Good People
In the tumultuous tapestry of history, there have been leaders whose names alone conjure images of tyranny and oppression. Yet, beneath the veneer of hatred lies a surprising truth – some of these infamous figures were, in fact, benevolent and compassionate individuals.
10 Hated Leaders Who Were Actually Good People
11 Hated Leaders Whose Positive Impacts Have Been Overshadowed
Welcome, history buffs and curious minds alike, to a roller-coaster ride through the annals of power, prestige, and – you guessed it – plenty of public scorn. Buckle up, folks, because this piece will delve into the lives of 11 leaders who, despite their unpopularity, managed to leave some positive marks on the world.
11 Hated Leaders Whose Positive Impacts Have Been Overshadowed
12 Influential Politicians and Their Secret Lives
Politics is filled with fascinating characters. Many of the world's most influential politicians have led secret lives that remain largely unknown to the public. This article analyzes twelve of the most influential politicians throughout history and reveals their surprising secrets. From John F. Kennedy's extramarital affair with Marilyn Monroe to Winston Churchill's heavy drinking, you'll be surprised by what these powerful leaders were up to behind closed doors!