Throughout history, women have been a major influence in shaping our world today. From their pivotal roles in politics and culture to their immense contributions to science and art, powerful women have left an indelible mark on society. However, many of these influential female figures kept secrets hidden from public view for various reasons.
Here are 15 powerful women who made history despite having uncomfortable secrets that could've derailed them. Their stories prove how determined some people can be even when faced with seemingly insurmountable odds. Each one of these remarkable individuals persevered against all odds to make lasting impacts on our world – and their legacy lives on today!
Cleopatra (69-30 BC)
Cleopatra was one of the most powerful women in history, ruling over the Ptolemaic Kingdom of Egypt. She was a major political figure and is renowned for her beauty and intelligence. Despite her power, she held many uncomfortable secrets throughout her lifetime.
Rumors abounded from her romantic relationships with powerful men, including Julius Caesar and Mark Antony, to her association with sorcery and alchemy. Her life was filled with scandal and mystery that still captures people's attention today.
Catherine de' Medici (1519-1589)
Catherine de' Medici (1519-1589) was a powerful woman in European history. She was the Queen of France from 1547 until her death in 1589 and also served as regent for her sons. Despite being one of the most influential rulers of the Renaissance era, she had many uncomfortable secrets.
Catherine is infamous for using poison to eliminate her political enemies and manipulating her children to gain power. In addition, In 1572, she faced accusations of being behind the St. Bartholomew's Day Massacre that caused the deaths of numerous Huguenots (Protestants). Her actions earned her a reputation as a cruel and ruthless ruler.
Empress Dowager Cixi (1835-1908)
Empress Dowager Cixi (1835-1908) was a powerful figure in Chinese history. She was China's de facto ruler during the Qing Dynasty's later years and is credited with modernizing China and ushering it into the 20th century. Despite her accomplishments, however, she had many dark secrets that were kept hidden for centuries.
Her palace was filled with untold wealth and riches, she was an authoritarian with numerous lovers given positions of power within her court and was even rumored to perform human sacrifices to maintain her political power. Her legacy still looms large over Chinese history to this day.
Eva Perón (1919-1952)
Eva Perón (1919-1952) was a powerful Argentinian political figure and the wife of President Juan Perón. She was renowned for her work advocating for women's rights and social issues, including the fight for universal suffrage, labor rights, and women's health care.
However, she also had some uncomfortable secrets, including allegations of corruption and fraud during her tenure in office.
Indira Gandhi (1917-1984)
Indira Gandhi (1917-1984) was a powerful Indian politician and India's first female Prime Minister. She served as Prime Minister from 1966 to 1977 and then again from 1980 until her assassination in 1984. During her tenure, she was known for her uncompromising politics and authoritarianism, leading India through numerous conflicts, such as the Bangladesh Liberation War and the Indo-Pakistani War of 1971.
Despite being viewed as a strong leader during her lifetime, some uncomfortable secrets surrounding Indira Gandhi's life have come to light in recent years, such as her political manipulation and alleged involvement with corruption.
Golda Meir (1898-1978)
Golda Meir (1898-1978) was an Israeli teacher, politician, and the fourth Prime Minister of Israel from 1969 to 1974. She was also the first female prime minister of any country in the world. Her unwavering commitment to her people and strong leadership style made her an influential leader during a time when women were not typically seen as leaders.
However, despite her success, Golda Meir kept many uncomfortable secrets hidden. For instance, she struggled with depression for much of her life and rarely spoke of her feelings. Also, her government received criticism for intelligence failures during the 1973 Yom Kippur War. Additionally, her decision not to lead a pre-emptive strike against Egyptian forces was viewed as controversial.
Mother Teresa (1910-1997)
Mother Teresa was an Albanian-Indian Roman Catholic nun and missionary. She was born in 1910 and dedicated her life to serving the poor, sick, orphaned, and dying while living a simple life in Calcutta, India.
Despite the public image of sainthood, Mother Teresa had many secrets, including taking donations from dictators with questionable moral standings and sometimes using the poor to advance her agenda. In spite of this, Mother Teresa still managed to make a lasting impact on the world by providing comfort to those who needed it most.
Margaret Thatcher (1925-2013)
Margaret Thatcher (1925-2013) was the first female Prime Minister of the United Kingdom and one of the most powerful women in history. She had an incredible career that made her a household name, but she also had some uncomfortable secrets.
Her right-wing views were controversial and widely opposed by other political leaders. She also strongly advocated neoliberal policies, which led to increased privatization and deregulation in many sectors. Despite her flaws, she will be remembered as an influential leader who left an indelible mark on British history.
Benazir Bhutto (1953-2007)
Benazir Bhutto (1953-2007) was a Pakistani politician who served as the 11th Prime Minister of Pakistan from 1988 to 1990 and again from 1993 to 1996. Bhutto, the eldest daughter of former Pakistani Prime Minister Zulfikar Ali Bhutto, was one of the most powerful women in history.
She led her father's political party, Pakistan People's Party (PPP), and became the first woman in a Muslim-majority country to be elected as the head of government. However, her life was shrouded with secrets, including allegations of corruption and involvement in political intrigues by her husband, Asif Ali Zardari.
Angela Merkel (1954-Present)
Angela Merkel is one of the most powerful women in history, having served as the Chancellor of Germany from 2005 until 2021. She is known for her diplomatic approach to international issues and for her commitment to European Union integration.
Despite this, she has also been involved in controversies, such as her support for a controversial immigration policy and her continuation of austerity measures.
Dilma Rousseff (1947-Present)
Dilma Rousseff is a Brazilian economist and politician who served as the 36th President of Brazil from 2011 to 2016. She was the first woman to hold the office and also the first elected female president in Latin America.
Despite her accomplishments, she was impeached in 2016 due to corruption and other ethics allegations, which tarnished her legacy.
Park Geun-hye (1952-Present)
Park Geun-hye is a South Korean politician who served as the 11th President of the country from 2013 to 2017. She was the first female president in the history of South Korea and was a powerful figure during her time in office.
Park has had some uncomfortable secrets, such as being accused of bribery and corruption, abuse of power, and having links with controversial cults and religious organizations. She was later impeached and sentenced to 24 years in prison.
Ellen Johnson Sirleaf (1938-Present)
Ellen Johnson Sirleaf is a Liberian politician and the first elected female head of state in Africa. She was awarded the Nobel Peace Prize in 2011 for furthering women's rights and economic development in Liberia.
Despite her incredible accomplishments, she has faced criticism for her ties to the warring factions during Liberia's civil war and her failure to investigate allegations of corruption and nepotism against political allies adequately.
Aung San Suu Kyi (1945-Present)
Aung San Suu Kyi is a Nobel Peace Prize laureate and a leader of the democracy movement in Myanmar. Many highly regard her courage, strength, and determination in defending human rights in her country.
Despite this accolade, Aung San Suu Kyi has come under scrutiny due to her alleged complicity in military atrocities against Rohingya Muslims in Myanmar. She has been accused of being silent on the issue or even condoning the treatment of these people, leading to criticism from around the world.
Theresa May (1956-Present)
Theresa May is one of the most powerful women in history, having served as the Prime Minister of the United Kingdom from 2016 to 2019. Despite her successes in politics, she had to contend with uncomfortable secrets throughout her tenure. In particular, she was criticized for handling Brexit and other divisive issues that occurred during her time in office.
Additionally, she faced allegations of violating campaign finance laws while running for office, resulting in a massive investigation into her record. While many praised Theresa May's courage and fortitude throughout her tumultuous term, these uncomfortable secrets continue to haunt her legacy.
Sources: 
History Extra – Cleopatra, Julius Caesar, and Mark Antony: how the last pharaoh's love affairs shaped Ancient Egypt's Fate
Britannica – Massacre of St. Bartholomew's Day
Atlas Obscura – Catherine de Medici's Chamber of Secrets
Alpha History – DOWAGER EMPRESS CIXI
TIME – ARGENTINA: Dictatorship & Corruption
DW – India's democrat with an authoritarian bent
Wikipedia – Yom Kippur War
BBC – What is Thatcherism?
The Guardian – Bhutto found guilty of corruption
POLITICO – Angela Merkel defends open border migration policy
Wikipedia – Criticism of Mother Teresa
VOANEWS – Impeached South Korean President Sentenced to 24 Years in Prison
The Guardian – Liberia's Johnson Sirleaf defiant over nepotism and corruption claims
The Intercept – IT'S TIME TO INDICT AUNG SAN SUU KYI FOR GENOCIDE AGAINST THE ROHINGYA IN MYANMAR
Wikipedia – Premiership of Theresa May

12 Beloved Children's Authors with Controversial Views
Here are 12 beloved children's authors with problematic views on topics such as race, gender, sexuality, and more. While it is important to remember their contribution to literature and recognize the influence they have had in shaping our lives, it is also necessary for us to understand where their beliefs may have been misguided or offensive so that we can learn from history and create a better future for all people.
12 Beloved Children's Authors with Controversial Views
Top 10 Controversial Statements Made by Renowned Scientists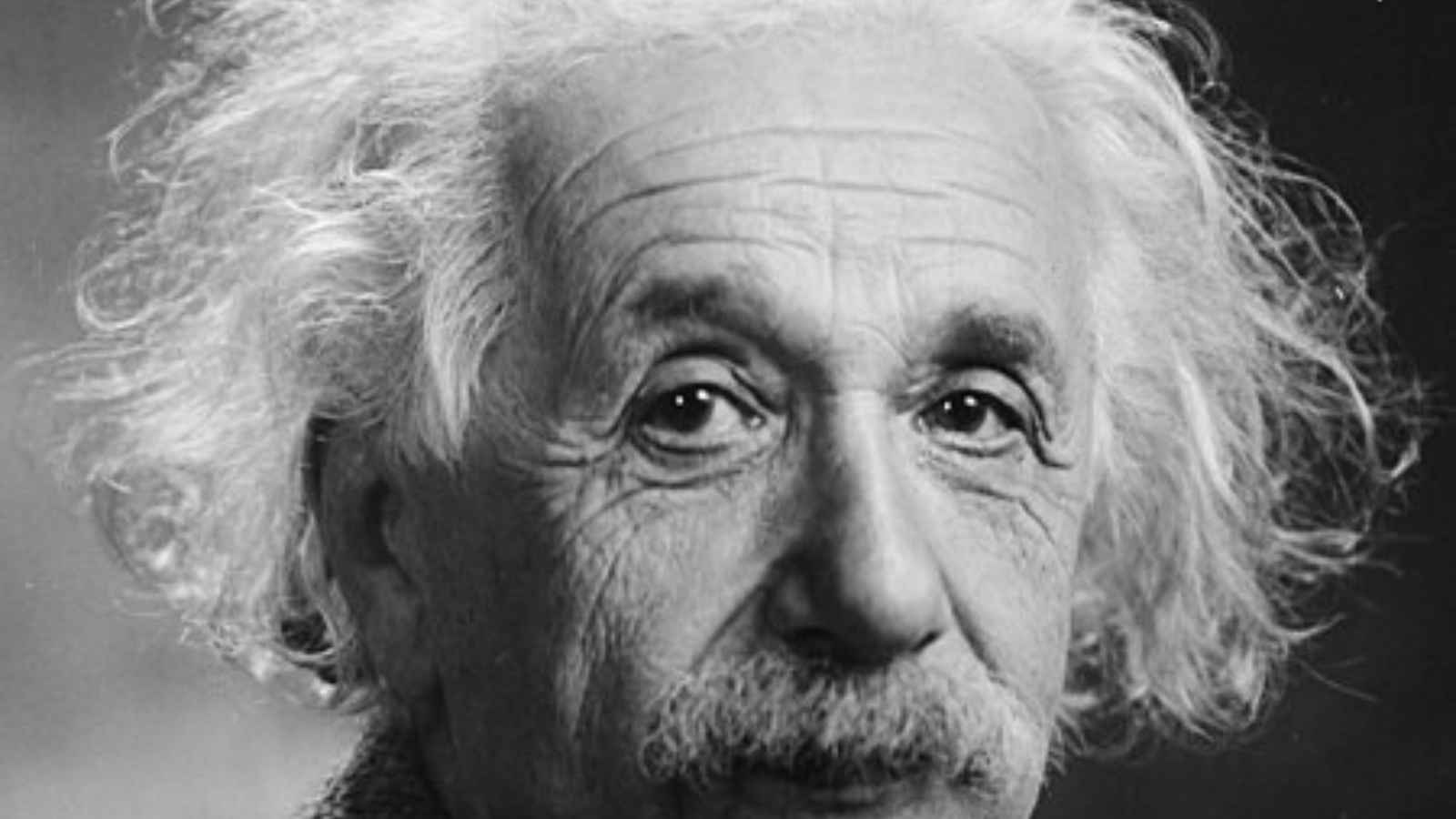 Throughout history, there have been many renowned scientists whose work has shaped the world we live in today. However, sometimes their ideas and theories can be controversial and even met with skepticism from the scientific community. Here is a list of ten controversial statements made by some of the most famous scientists throughout history.
Top 10 Controversial Statements Made by Renowned Scientists
12 Iconic Movie Directors with Controversial Pasts
From Stanley Kubrick to Martin Scorsese, some of the most iconic directors in cinematic history have had controversial pasts that can't be ignored. These filmmakers are responsible for some of the greatest movies ever made, but their personal lives often included questionable behavior. From allegations of sexual misconduct and racism to stories about abusive tendencies on set, these 12 of the most notorious movie directors have faced criticism throughout their careers.
12 Iconic Movie Directors with Controversial Pasts
10 Renowned Philanthropists With Controversial Past
This piece explores the lives of ten renowned philanthropists with controversial pasts who have faced significant criticism despite their significant contributions to various causes. As we delve into their stories, we uncover the complexities that lie beneath the surface of their seemingly altruistic actions, revealing a fascinating interplay between power, wealth, and morality.
10 Renowned Philanthropists With Controversial Past
13 World Leaders with Controversial Leadership Styles
This piece will take a closer look at ten world leaders whose leadership styles have sparked debate, criticism, and sometimes even admiration. These leaders have shaped the world profoundly and startlingly, from autocrats to strongmen, leaving an indelible mark on history. Join us as we dive into these leaders' lives and legacies, examining their rule's impacts and the reasons behind their contentious methods.