Are you tired of seeing Baby Boomers at the helm of our economy, seemingly steering us aimlessly into uncharted waters with old-fashioned maps? Well, you're not alone!
Here are 12 reasons why it might be time to change the guard—providing fresh and insightful perspectives on economic leadership in the 21st century. So sit tight, strap in, and get ready for an enlightening journey into the world of economics, generational shifts, and the future prosperity of our society!
Boomers Have Shrunk the Labor Force
Let's take a look at the facts, shall we? Although Boomers deserve credit for their transformative contributions to the economy, it's undeniable that policies enacted during their watch are partially responsible for the reduced labor force participation rate.
By favoring early retirement systems and failing to adapt to the rise of automation, Boomers have inadvertently made it harder for younger generations to find stable jobs. This job scarcity creates a vicious cycle of economic underperformance, which isn't exactly the legacy we want for future generations.
The "Live to Work" Mentality of Boomers
This old-school work ethos emphasizes long hours and constant availability, often at the expense of a healthy work-life balance. It's a throwback to when success was measured purely in rank and paychecks, not considering the toll it takes on mental health or family life.
This approach is increasingly at odds with younger generations, who value flexibility, work-life integration, and working to live rather than living to work. The disconnect can lead to tension and misunderstanding in the workplace and policies that do not support a balanced lifestyle.
The Rise of Boomer Political Power
The ascension of the baby boomer generation to positions of political power marked a significant turning point in the economic landscape of our nation. This generation, born post-World War II, came of age in a prosperous era, benefiting from substantial societal investment in public goods, such as education and infrastructure.
As they rose through the political ranks, their policies and decisions started reflecting a worldview shaped by their unique generational experiences. However, their economic strategies often overlooked the mounting issues that subsequent generations face- establishing an arguably unsustainable trajectory. Even today, their hold on political power continues to influence the economic scenarios we grapple with.
The Impending Demise of Social Security Old Age and Survivors Benefit
It isn't some dystopian future we're discussing here; it's a real-life, ticking time bomb. Every year the retirement age creeps up, while the financial pot for our aging population is dwindling rather than growing. While boomers sit pretty with their guaranteed pensions, the following generations wonder if anything will be left when they hang up their work boots.
It's like a game of musical chairs where the music stops, and the chair count drops faster than a lousy stock market day.
Debt Overload and Federal Deficit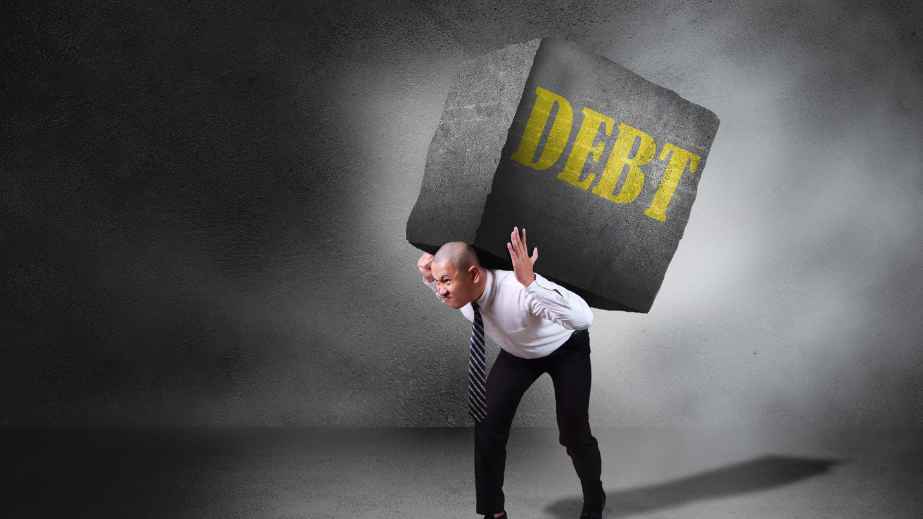 Let's talk about Debt Overload and the Federal Deficit, shall we? It's like the boomer's gift that keeps giving; it's not a gift we wanted. Federal debt is at an all-time high, and the deficit is through the roof, thanks to economic policies and decisions tracing back to the boomers.
They have been spending money like it's going out of style without considering the long-term consequences. It's like they've been throwing a party. The younger generations are left to clean up the mess while nursing a financial hangover. And trust me, it's a big mess to clean up.
The Boomer Housing Crunch
Let's chew the fat about this for a moment. Our well-intended Boomer folks procured more houses than they possibly needed in their quest for the 'American Dream.' As they downsize or leave the real estate market, we have a surplus of high-valued homes that the millennial generation can't afford.
The result? A housing market stuck in a tailspin, with a widening wealth gap and a younger generation priced out of homeownership. Not exactly the picture-perfect American Dream, right?
Declining Dollars, Rising Costs
It's like being stuck in an episode of "The Twilight Zone," where your dollar bills magically shrink while the price tags on everything else keep stretching. Inflation is a nasty beast, and it's been roaring louder these days. But the folks now steering the economy, the Boomers, seem to have forgotten to pack their hearing aids.
They've got us stuck in a time warp from their 1970s heyday when a dollar could buy you a fancy dinner. But times have changed, my friends! With the increasing costs of healthcare, housing, and education, it's clear that the Boomers' grip on the economy is as outdated as their disco moves. It's time for fresh hands on the wheel to steer us toward financial stability.
Retirees Spend Less and Live More
Despite holding most of the nation's wealth, many boomers are pretty frugal. They've shifted their focus from consumerism to experiences, preferring to live more by spending less. Retirement has given them a fresh perspective on value, making them question the necessity of material possessions.
They'd rather invest in memories with family and
friends or spend their time on hobbies
and volunteering. While this may seem like a virtue, it significantly slows down the economy as consumer spending is one of its main drivers. Their parsimony, while admirable on a personal level, can lead to broader economic stagnation.
Boomers Are Power Players in Investment Portfolios and Businesses
Boomers have had their hands in financial cookie jars for decades, making significant decisions that shape the economic landscape. They own substantial assets and hold hefty shares in the stock market. While experience is valuable, realizing that the world has drastically changed since they started their journey is essential.
The strategies that worked wonders in the past may not be as efficient in today's digital age. The Economy isn't a record that keeps playing the same hit song of yesteryears; it's more like a playlist that needs constant updating. So, should we continue to let Boomers control the financial levers of our Economy?
Boomers Failed To Teach Their Kids About Money Management
Despite their years of economic dominance, many Boomers never thought it necessary to pass down essential financial literacy. As a result, generations raised in their shadow grapple with crippling student loans, skyrocketing housing prices, and an uncertain job market without the requisite knowledge to navigate these challenges.
This lack of financial education has far-reaching implications, perpetuating a vicious cycle of debt and economic instability.
Wealth and Income Disparity on the Rise
Our nation's wealth and income disparity has been on a steady incline, and boomers often hold the reins of this economic power play. We're seeing a concerning pattern where the rich become excessively richer while the middle and lower-income classes are left treading water.
The middle class, in particular, is being squeezed like never before, struggling to maintain their standard of living in the face of rising costs and stagnant wages. This growing inequality is not just a socioeconomic issue; it's a generational one too. Decisions made by boomer-led governments and corporations have often favored wealth concentration, inadvertently or not, at the expense of broader economic stability and fairness.
Soaring Costs in Education and Healthcare
It's almost as if boomers are playing a backhand game of Monopoly, where only they know the rules. You see, during their prime, tuition fees and healthcare were affordable; they were fractions of today's costs.
These essential needs have skyrocketed so much that the younger generation has to juggle student loan debts akin to a lifetime mortgage and healthcare premiums that make a luxury vacation seem like a budget buy! It's a financial circus, and guess who's left holding the rings? That's right; the younger generation now balances these soaring costs while walking the tightrope of economic survival.
Sources: 
Quora: Why do people say that baby boomers ruined the economy?
Yahoo: Millennials Think Boomers Destroyed the US Economy — 3 Reasons Why They're Right (and Wrong)
Investopedia: As Boomers Slow Down, Will the Economy Follow?
Business Insider Africa: Self-centered boomers destroyed the economy — and now millennials and Gen Z are paying the price
Experts Explain Hyperinflation and 8 Ways to Prepare and Protect Your Money
Imagine a world where money is worth practically nothing, and the costs of goods increase rapidly, doubling and tripling day after day. This situation might sound like a fictitious movie plot, but it has happened many times before in our world. It's called hyperinflation, and it can wreak economic devastation on people.
Experts Explain Hyperinflation and 8 Ways to Prepare and Protect Your Money
5 Best Quiet Blenders of 2023
Do you want a blender that won't disturb your quiet? If so, you're in luck! In this post, we will be discussing some of the best quiet blenders on the market. These quiet blenders produce minimal noise by design, so you can blend without fear of disturbing those around you. 
We'll also be talking about some of the features you should look for when shopping for a soundproof blender. So whether you're looking for a new blender or want to know more about Quiet Blenders, read on!
12 Influential Politicians and Their Secret Lives
Politics is filled with fascinating characters. Many of the world's most influential politicians have led secret lives that remain largely unknown to the public. This article analyzes twelve of the most influential politicians throughout history and reveals their surprising secrets. From John F. Kennedy's extramarital affair with Marilyn Monroe to Winston Churchill's heavy drinking, you'll be surprised by what these powerful leaders were up to behind closed doors!
12 Influential Politicians and Their Secret Lives
The Billionaire Tax Uproar: 11 Arguments For and Against Wealth Redistribution
Wealth redistribution has been a hot-button issue for years, with people on both sides fervently defending their positions. On one side are those who believe that the wealthy should pay more taxes to help fund social programs and support those in need. On the other side are those who argue that taxation is an unfair form of punishment and takes away from individuals' hard-earned money.
The Billionaire Tax Uproar: 11 Arguments For and Against Wealth Redistribution
30 Ways American Teens Are Changing the World
American teenagers are often dismissed as lazy and apathetic about the world around them. However, that couldn't be further from the truth. This country's youth have always been at the forefront of social change, and today's teens are no exception. From environmental activism to political organizing to community service projects, American teens are committed to making a difference in their communities and beyond.