The Generation Gap – is not just about grandpa grumbling about 'kids these days' or teenagers rolling their eyes at 'outdated' family traditions. No, siree! We're talking about a deep disconnect that's subtly severing ties that have held families together for eons.
So, buckle up as we explore the 12 reasons why the generation gap might just be the unseen villain in your familial saga.
Technology Is Replacing Face-To-Face Conversations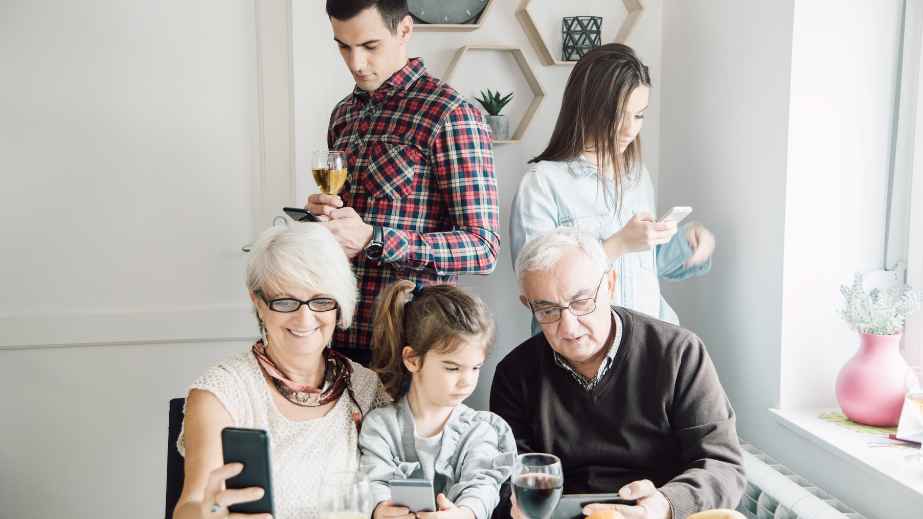 Picture this: Grandma's trying to have a meaningful conversation over dinner, but Jack can't seem to unglue his eyes from his new high-tech gadget. And there's Sally, desperately trying to explain her latest TikTok dance to a bewildered Dad who's still figuring out how to send an emoji on his flip phone.
While certainly awe-inspiring, the rapid pace of technology seems to be creating a digital divide in our homes faster than you can say "Siri."
Money Is Where They Draw the Line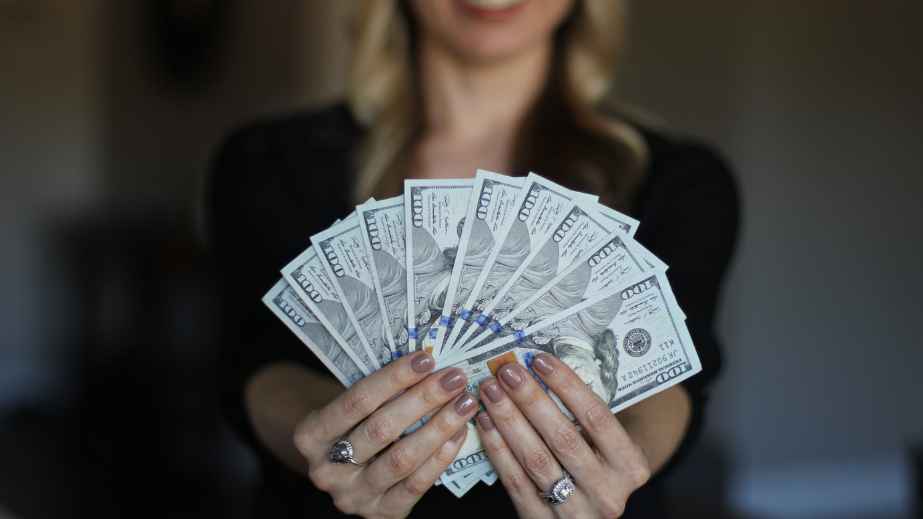 Oh, the almighty dollar. Boomers, born in an age where saving for a rainy day was as essential as brushing their teeth, tend to squirrel away their cash, envisioning a life of comfy retirement. On the other hand, millennials raised amidst economic insecurity and student debt often adopt a "live for today" mentality, prioritizing experiences over accumulating assets.
Misunderstandings ensue, voices raise, and before you know it, Thanksgiving dinner is as tense as a Congressional budget hearing. Talk about making cents of it all!
Evolving views on family and marriage
The older folks, with their black-and-white television-era perspectives, often view marriage as an inviolable life-long commitment. They staunchly uphold the sanctity of the traditional family unit.
On the flip side, the younger generation, nurtured on a diet of social change and individual freedom, tends to explore unconventional family dynamics and question the necessity of marriage as an institution. As a result, the family dinner table becomes more like a courtroom where old-school drama meets modern sitcoms, with no verdict in sight.
Mis-Communication Due to Jargon Barriers
Picture this, your teenage son is raving about the "sick beats" in his latest Spotify playlist, and you're left wondering if he should see a doctor. Conversely, your verbosity might be a sluggish snail mail to their lightning-fast text-speak.
Newfangled jargon, trending abbreviations, emojis, and memes are taking over the conversation, leaving older generations feeling like they're trying to decode an alien language. This lack of understanding can easily brew misunderstandings and conflicts, chipping away at the foundations of family bonds.
Spirituality…or The Dwindle Thereof
Today's youth are trading traditional religious institutions for yoga mats and meditation apps. Grandma would drag the entire family to church every Sunday, whether you liked it or not.
But now, that's changed. The younger generation seeks spiritual fulfillment outside the confines of organized religion. A spiritual journey that is personal and self-directed, more 'Eat, Pray, Love' and less Sunday school. This shift in spiritual attitudes is yet another chasm in the ever-widening generation gap.
Hanging on To Rigid Stereotypes
Rigid stereotypes are like that uncle who insists on having the 1980s disco theme every Christmas party – they're outdated, often annoying, and can cause quite a stir in the family. Classic examples are traditional roles like "grandpa in the rocking chair" or "tech-challenged mom," which pigeonhole individuals and close our eyes to their full potential.
These stereotypes shape expectations, carving out a canyon of misunderstanding between generations. When we peel back these preconceived notions, we're often surprised (and slightly embarrassed) to find that Grandpa is actually a skilled salsa dancer and mom, well, she's a whiz at coding.
Differences in parenting styles
Let's talk about the toddler throwing a tantrum in aisle five while the parent calmly continues their grocery shopping. The 'seen and not heard' approach of yesteryears has given way to a more laissez-faire style, where children are often given free rein to express their emotions.
While this allows for the development of individuality, it can also lead to a clash of wills, causing tension between the "my way or the highway" older generation and the "let's discuss this" parenting style of today. Who knew deciding between time-outs and 'tough love' could be so dramatic, right?
Emotional Incompatibility
It's like two people trying to groove to two different tunes—simultaneously in the same room. It's no surprise that Grandpa's nostalgia for the good ol' days of 'holding it in' and 'getting on with it' clashes with Junior's thrill of the new, expressive, emotionally intelligent values, leading to a silent disco of discontent.
This emotional version of mismatch socks is particularly pronounced in families, as generations struggle with understanding each other's feelings, aspirations, and fears, exacerbating the gap and fraying the threads of familial bonds.
They Boast Different Work Ethos
Boomers typically subscribe to the 'nose-to-the-grindstone' approach, where clocking in those extra hours is a badge of honor. Millennials, on the other hand, prioritize work-life balance, flexible hours, and remote working options. They question conventions, defy the clock, and often blur the lines between personal and professional life.
This shift in work ethics can lead to a clash of values in the family, causing misunderstandings and strain in relationships. It's like trying to dance a tango when one partner is already grooving to jazz. The rhythm doesn't match up.
Generations Don't See Eye To Eye on Education
Regarding education, it's not exactly the 'Eye of the Tiger'; it's more like the 'Eye of the Tornado.' The older generation often insists on strict discipline and formal, methodical learning – citing the adage that 'hard work never killed anyone.'
Meanwhile, with their innovative approaches and emphasis on creativity and technology in education, the younger generation sees many unconventional paths to success. They see the traditional chalk-and-talk methods as outmoded and stifling. This clash of perspectives can create a chasm that's harder to bridge than the Grand Canyon, undermining the bonds within a family.
Disconnect on Leisure Activities
As time marches on, so do our tastes and hobbies. While Baby Boomers might relish the thought of a peaceful afternoon spent with a book or a game of chess, Millennials and Gen Zers are more likely to be seen thumbing their way through the latest viral TikTok challenges or immersing themselves in the infinite realms of online gaming.
It's like comparing apples to…well, a VR headset. So next time Grandma suggests a board game instead of Fortnite, give it a whirl – you might just bridge a generational chasm.
Family Traditions Are Being Phased Out
Whether it's the annual family reunion BBQ, Grandma's special Sunday pot roast, or that peculiar holiday sweater tradition, family traditions were the threads weaving the fabric of intergenerational connections. They provided a reliable rhythm of life, constant as the North Star, amidst the hustle and bustle of changing times.
Yet, these customs are often phased out today, replaced by the enticing glare of smartphones and Netflix marathons. The sacred has become mundane, reducing the once vibrant tapestry of family customs to a dull, monochromatic canvas.
12 Reasons Why Many People Seem To Agree That Baby Boomers Made Bad Parents
In the grand tapestry of generational dynamics, every thread has its unique hue and texture, contributing to a complex pattern of human behavior and interaction. One such intriguing thread is that of the Baby Boomers, a generation that has often been the subject of scrutiny and debate.
12 Reasons Why Many People Seem To Agree That Baby Boomers Made Bad Parents
Air fryers offer a healthier alternative to deep frying and can be used to cook various foods. But what if you could have the best of both worlds? What if you could get an air fryer and a microwave in one appliance? That's where microwave air fryer combos come in. These nifty little devices combine an air fryer's cooking power with a microwave's speed and convenience, making them a popular choice and essential item for busy families & households.
The 12 Best Microwave Air Fryer Combo (2023)
14 Annoying Trends That Gen Zs Wish Millennials Would Stop
In an ever-evolving world of pop culture, technology, and social media, generational trends are a hot topic of discussion. Each generation has an identity defined by unique habits, styles, and ideologies. As the torch passes from Millennials to Generation Z, preferences and trends inevitably clash.
14 Annoying Trends That Gen Zs Wish Millennials Would Stop
10 Things Gen Z Is Missing Out on According to Gen X and Millennials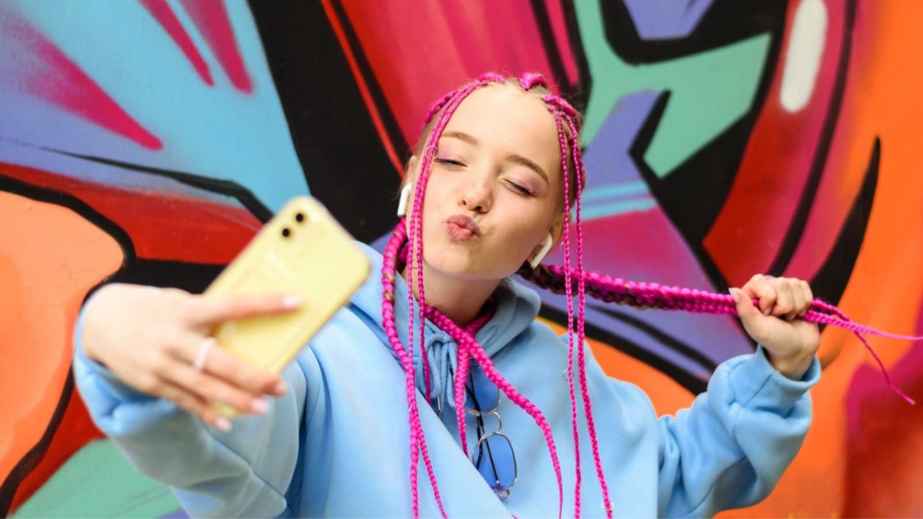 There's nothing like the good old days. In fact, kids now have no idea what they missed out on! Today, things like technology and an ever-changing culture present Generation Z with a much different upbringing than most people had.
10 Things Gen Z Is Missing Out on According to Gen X and Millennials
10 Reasons Why Millennials Are the Burnout Generation
Millennials, a generation noted for their tech-savviness, creativity, and ambition, are paradoxically becoming prominent for another, less admirable, reason: burnout. Burnout is characterized by chronic physical and emotional exhaustion, often coupled with cynicism and detachment.