Let's face it: We've all wondered what's going on behind that poker face of our boss. What secret thoughts lurk behind that professional facade? Well, buckle up because we're about to peek into the enigmatic realm of the boss's mind.
This isn't espionage, oh no! It's a fun, enlightening journey with insights to help you better understand your boss and ace your professional game. So, dive into our "20 Secrets Your Boss Won't Tell You—but You Absolutely Must Know" list.
The Truth about Your Performance
Your boss knows if you've been slacking off or going the extra mile, but they might not always share this with you. Your yearly review isn't the only time they're judging your performance. Bosses constantly monitor and evaluate their employees' work, so don't think you're off the hook if you miss a deadline or two.
Conversely, bosses also notice hardworking employees who consistently go above and beyond for their team. They may not always tell you out loud, but these efforts won't go unnoticed.
Email Etiquette
They notice when you CC them on everything or hit 'reply all' when it's unnecessary. Be smart about your email communications and follow the company's guidelines.
Bosses also pay attention to how concisely and effectively their employees communicate via email – so take care when crafting your messages.
Work-Life Balance
Yes, your boss admires dedication, but they also value a team that balances work and personal life. Burning out doesn't impress anyone, so show you are committed and responsible enough to take time off when needed.
Bonus points for taking ownership of projects outside of work – having side hustles or hobbies gives you a well-rounded perspective that is valuable in the workplace.
Promotion Policies
There's often more to promotions than meets the eye. Sometimes, it's about timing, company politics, or budget constraints, not just merit.
Asking your boss how promotions are handled in the company and what you need to do to ensure that you're considered for them could give you a leg up when it's time for review.
Boss-Speak
That "urgent" task? Sometimes, it's just boss-speak for, "I don't want to forget this." Learn to interpret their language to know when a job is essential to their workflow and must be addressed immediately.
Constructive Criticism
When your boss suggests a new approach, they're not just being fussy. They're trying to help you grow and improve.
Constructive criticism can be hard to take but try not to get defensive and consider the feedback before reacting.
Importance of Networking
Your boss wishes you knew the importance of having contacts within the industry. It's not only what you know but also who you know — and those relationships start with networking.
Attend industry events or join a professional organization to make connections that can help you advance your career in the future.
The Value of Initiative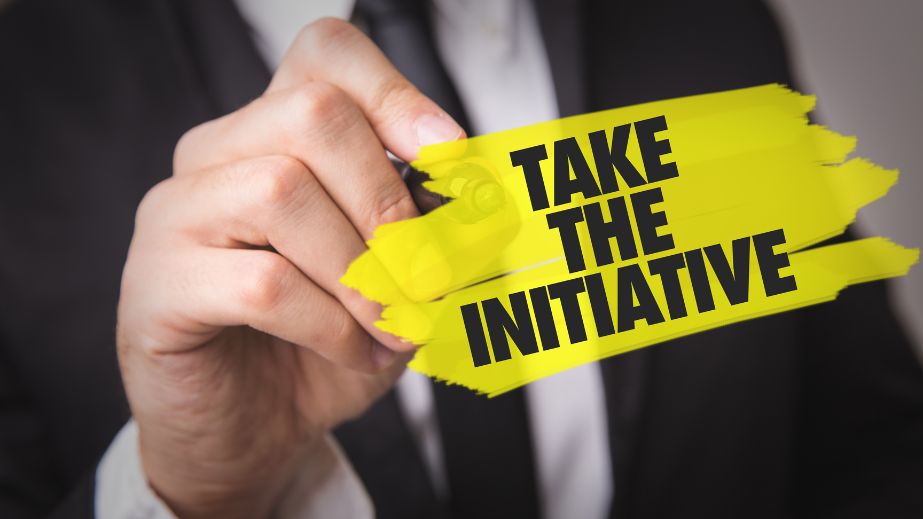 If you've got time to lean, you've got time to clean. Showing initiative can significantly improve your standing in the workplace.
Volunteer for projects, anticipate needs, and offer solutions to your boss's problems. Don't be afraid to take risks — if you succeed, it could open up new doors for your career.
Their Hands Are Tied, Too
They have to answer to their bosses. Sometimes, their decisions are directives from upstairs. Don't get frustrated with them — you don't know what's happening behind the scenes.
Make sure to be patient and understanding, even if it feels like they're being unreasonable. They may have valid reasons for their decisions you are not privy to.
Office Politics
Playing the game is a part of the job. Navigating office dynamics gracefully is a secret to success. It doesn't mean you must be a people pleaser, but having allies in the office can help your career go much further than any individual effort.
Be tactful and polite, even if it's complicated. Find ways to get along with others while still standing up for yourself and your beliefs. It pays off!
They Don't Always Know the Answer
Bosses are human, too. They don't always have all the answers and often rely on their team for solutions.
Don't be afraid to voice your ideas, even if they differ from your boss's. They might surprise you with their openness to considering them!
Admission of Mistakes
It's tough for them to admit their weaknesses or mistakes, but that doesn't mean they don't make them.
Bosses aren't mistake-proof superheroes – they're human, just like us. Sure, they might avoid admitting it, but they do trip up occasionally.
They Value Emotional Intelligence
They appreciate employees who can perceive, express, understand, and manage emotions in the workplace. Bosses may not come right out and say it, but they're secretly scouting for employees with high Emotional Intelligence (EI).
They're looking for those who can navigate office politics gracefully, empathize with colleagues, manage stress without crumbling, and celebrate a colleague's birthday without forgetting the cake. So, even if you're a certified whiz, remember to polish your EI – it's your ticket to standing out in the corporate jungle!
The Unseen Workload
Let's talk about the unseen workload, the invisible mountain of tasks your boss shoulders in the stillness of the night while you're tucked up in bed dreaming of the weekend.
The neverending stream of emails, strategic planning, crisis management, and elephant-sized responsibility of steering the company ship makes being a boss more than just a 9-to-5 gig.
They Notice Enthusiasm
Your passion for your work doesn't go unnoticed. Enthusiasm can sometimes outweigh experience. Here's a fun fact: Your boss may not have X-ray vision, but they've got a sixth sense for detecting readiness.
It's true! The energy you bring to your work doesn't just light up your cubicle; it sends a beacon your boss sees loud and clear. They're taking note if you're stirring up excitement about a project. So wear your passion on your sleeve—the accessory your boss loves to see!
They Appreciate Honesty
If you're unhappy with something, they'd rather you have a candid conversation with them about it. Your boss might not spell it out, but trust me, they have a special place in their hearts for the straight shooters. Those who summon the courage to speak their minds, albeit respectfully, tend to stand out in the corporate sea of yes-men.
It's a breath of fresh air and a relief for them, knowing someone's got their back with the honest, hard truth. So next time you've got a piece of your mind to share, remember – honesty is not just the best policy; it's a career booster!
Meeting Attendance
If you think those long, drawn-out meetings are as fun for your boss as watching paint dry, you're on the money! It's a little secret they won't readily admit, but too many meetings can be an absolute productivity killer.
So, next time you're stuck in a meeting that feels like a sequel to The Neverending Story, remember, your boss probably wishes they were somewhere else, too! Also, they notice when you're regularly absent from meetings or not fully present.
They Depend on Your Skills
Your boss may have the title, but they know your skills are the engine that keeps the company humming.
So, keep honing that expertise! Without your mastery in juggling those spreadsheets, curating social media, or brewing the perfect cup of coffee, things around the office wouldn't be the same.
They Appreciate Resilience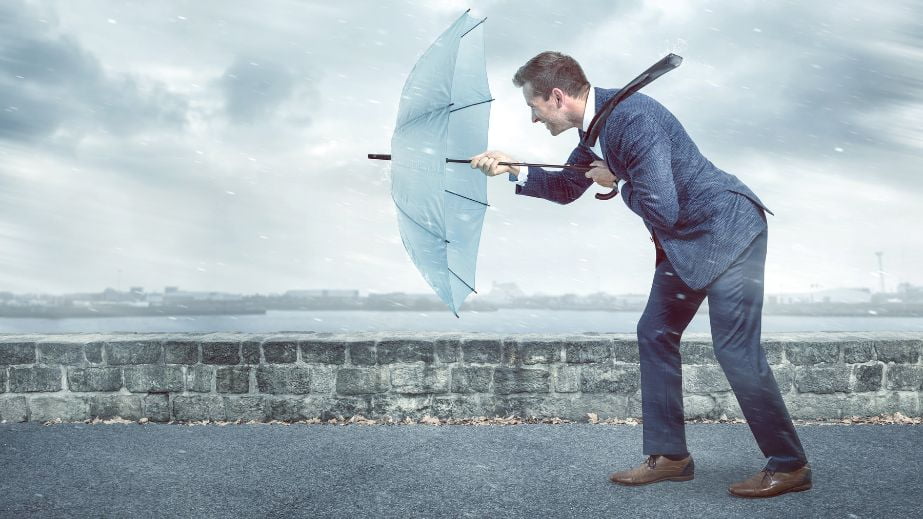 When the going gets tough, the tough get going – and bosses secretly love it. Resilience isn't just a fancy HR term; the homegrown grit keeps you ticking when the chips are down.
The ability to bounce back from a setback, dust off the debris of failure, and charge forward with renewed vigor is more valuable than any degree. In the grand game of corporate chess, consider resilience your secret superpower.
The Importance of Culture Fit
Bosses may act like they're all business, but here's a little secret: They're watching your cultural fit as closely as your work performance. They're peeking over their proverbial glasses to see if you jive with the office vibe, can crack a joke at the water cooler, or share the company's love for organic, fair-trade, shade-grown coffee.
It's not just about being the office superstar but also about fitting into the jigsaw puzzle. Skills can be learned, but fitting in with the company culture? That's priceless.
12 Epic Workplace Blunders Colleagues Learned From
Forget about lengthy management books or boring lectures on professionalism. What other way is there to learn than from sticky situations where good intentions meet epic fails? Experience, they say, is the best teacher. Some folks on an online community shared workplace blunders so epic they couldn't help but learn from them; these are some we find most interesting!
12 Epic Workplace Blunders Colleagues Learned From
The 13 Best Calming Dog Beds of 2023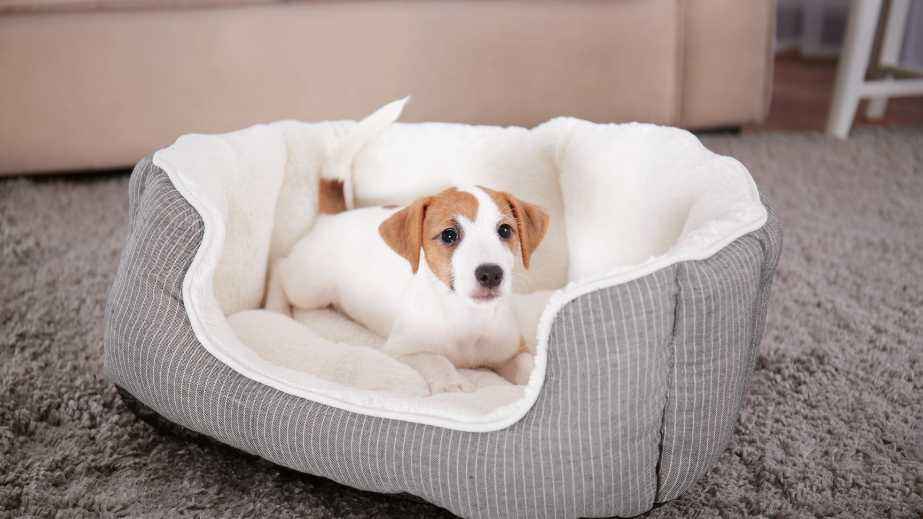 Dogs are usually very happy creatures but can have their anxieties. Dogs might have anxieties about being alone or being left in a particular place or situation; otherwise, many dogs might be anxious because of changes to their routine. And there is no better way to treat this than to help them feel safe and secure by getting them the best calming dog bed.
The 13 Best Calming Dog Beds of 2023
10 Things Women Can Get Away With at the Workplace That Men Can't
Have you ever noticed that some women in the workplace get away with things that men would be penalized for? From preferential treatment to less stringent expectations, certain realities of office life favor female employees.
10 Things Women Can Get Away With at the Workplace That Men Can't
My Boomer Dad Got Fired From His Workplace for Doing Nothing; Here's Why I Think He Deserved It and 10 Lessons for Baby Boomers & Millennials
Just the other day, my dear old dad – a card-carrying member of the baby boomer generation – got the boot from his job. If you asked, he'd tell you he was let go for doing nothing wrong. But as much as I hate to say it, I think he sort of had it coming. Before you brand me the worst son in America, hear me out.
My Boomer Dad Got Fired From His Workplace for Doing Nothing; Here's Why I Think He Deserved It and 10 Lessons for Baby Boomers & Millennials
Beyond the Paycheck: The Top Employee Benefits That Are Shaping The Modern Workplace
Let's face it: in today's modern workplace, employees are looking for more than just a paycheck. Richard Branson once said, "Clients do not come first. Employees come first. If you take care of your employees, they will take care of the clients." That's why companies are going above and beyond to offer top employee benefits that attract top talent and foster loyalty, engagement, and productivity.
Beyond the Paycheck: The Top Employee Benefits That Are Shaping The Modern Workplace