Failure is a scary word because success is everyone's friend. On social media, success stories abound, but sharing setbacks feels uncomfortable. While people begin to realize the value of sharing struggles, the fear of failure persists. Fear of failure hinders growth and can trap us in failure. Here are 12 ways to conquer this fear.
Find Your Magic Words
Create simple, encouraging phrases that inspire action and train your mind to believe in them. Think of those moments when you and a friend stumbled upon a basic idea during a late-night chat that changed everything.
Develop the skill to reach such conclusions on your own and more quickly. Phrases like "Nothing is a big deal" and "Failures don't have lasting consequences" can be encouraging.
Choose To Be Happy
Get into a friendly mood naturally. In psychology, experts say our surroundings affect us more than our personality. For example, play your favorite song. Talk to someone you're comfortable with, maybe a good friend.
Watch something inspiring, like a great sports moment. Make a list of things that make you happy and do them before a big moment when you're scared to fail. If they help, keep them in mind. If not, let them go.
Go From Easy to Hard Tasks
The elephant tasks are the scariest, but the trick is to begin by tackling simple, easy tasks first. This builds your confidence. Gradually, move on to more challenging tasks.
Especially in the beginning, focus on doing instead of dwelling on "what ifs." If you fail, learn from your mistakes, but don't dwell on them. Accept, learn, and move on to other tasks.
Appreciate Your Day-To-Day Victories
Acknowledge and celebrate even the small successes you achieve regularly. These triumphs will remind you of your capabilities and build your confidence, helping you view yourself positively and encouraging further accomplishments.
You begin to see yourself positively, fostering a sense of accomplishment that propels you towards even greater feats.
One Step at a Time
Avoid overwhelming yourself with the need to achieve grand goals immediately. Focusing on gradual progress alleviates the pressure of proving yourself, allowing you to conquer your fear of failing more comfortably.
This deliberate approach relieves the mounting pressure to prove yourself at every juncture. By breaking down your objectives into smaller, manageable steps, you create a pathway to success that feels less daunting.
Adapt To Change
Embrace change as a natural part of life. Detaching from constant attachments and welcoming change helps you become more open to trying new things and facing challenges, ultimately enabling growth and success.
Your willingness to embrace change expands your horizons, allowing you to venture into uncharted territories and experiment with novel experiences.
Don't Expect Perfection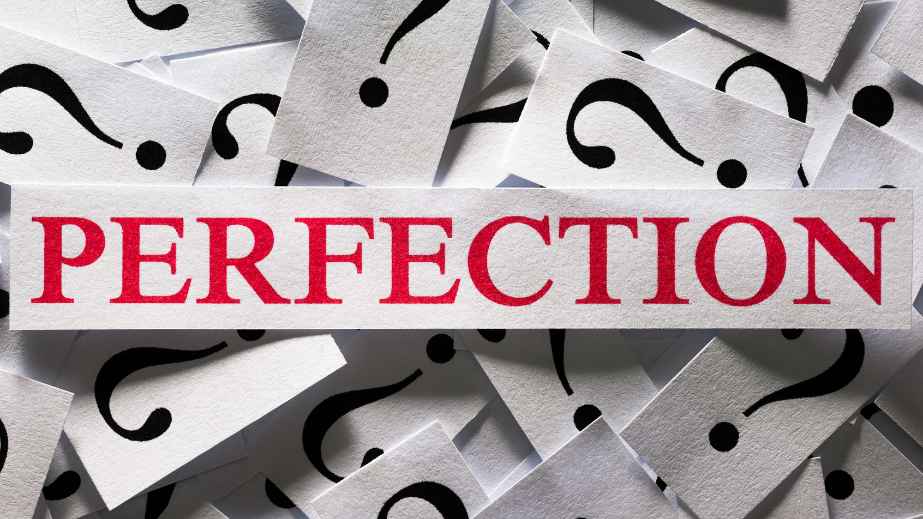 Be patient with your journey. Understand that achieving your goals takes time and persistent effort. Rather than fixating on immediate perfection, channel your energy into consistent hard work and perseverance.
Understand that greatness is not an instantaneous feat but the result of continuous, dedicated toil. No matter how small, each step forward contributes to your overall progress.
Don't Overthink
Refrain from creating negative scenarios in your mind. Overthinking and analyzing situations through a negative lens can intensify your fear of failure.
Instead, focus on positive possibilities and practical solutions. This shift lessens the grip of apprehension and allows you to approach challenges with a clearer, more rational mindset.
Learn From Others
Seek guidance and motivation from individuals who have triumphed over their fears and failures. Real-life stories provide relatable insights and actionable advice, making applying their experiences to your own journey easier.
Their insights bridge the gap between theory and application, offering you a tangible roadmap for success rooted in real experiences.
Show Up
Show up and do it afraid. Take the first step and start working towards your goals. Conquering your fear of failure requires taking action despite doubts and anxieties. Initiating the process is often the hardest part, but it leads to a momentum that propels you forward.
Build Resilience
No one ever got past their fears by giving up on moving forward. Adopt a fearless and dogged attitude. Never stop trying until even life gets tired of proving you wrong. Take each setback as an opportunity for growth and muster the resolve to get back up again.
Change Your Mindset About Failure
Transform the way you think about the effects of failure on your life. Realize that failure isn't nearly as bad as you might think.
The end result is not failure. Turn this setback into a chance to grow instead of a stumbling block. Struggles are among life's most effective teachers, and failure can teach us to face our fears and take control.
Source: Quora.
From Beginner to Zen: A 10-Step Journey to Enhance Your Mindfulness and Meditation
Meditation is one of the oldest and most powerful practices for unlocking inner peace and joy. Spiritual seekers have used it throughout history to cultivate greater awareness, clarity, and focus. But knowing where to start with meditation and how to make it a truly meaningful practice can also be confusing and complicated.
From Beginner to Zen: A 10-Step Journey to Enhance Your Mindfulness and Meditation
Feeling Anxious? Try These 17 Surprisingly Effective Techniques for Instant Relief!
Do you feel overwhelmed by anxiety? Are your worries and fears making it difficult for you to enjoy life? If so, don't worry – you are not alone. Millions of people worldwide experience anxiety daily, and there are ways to cope with this challenging emotion.
Feeling Anxious? Try These 17 Surprisingly Effective Techniques for Instant Relief!
8 Signs You Are Wasting Away Your Life
Are you feeling like your life is going nowhere? Do you feel like all your efforts are in vain and that nothing ever seems to work out for you? If so, it may be time to take a long hard look at yourself and determine if these eight signs apply to you.
8 Signs You Are Wasting Away Your Life
7 Phrases Parents Should NEVER Say to Raise Mentally Strong Kids!
Raising mentally strong children is one of the most important tasks any parent can undertake. It's not easy, but it's essential to helping your kids become resilient adults capable of facing life's challenges with confidence and resilience. Unfortunately, some well-meaning parents may unknowingly hinder their child's mental strength by using negative or unhelpful language.
7 Phrases Parents Should NEVER Say to Raise Mentally Strong Kids!
Don't Let People Live Rent Free in Your Mind – Here's 10 Ways to Evict Them
Imagine this: Your mind is a fabulous, luxurious mansion, complete with lush, comfy couches, glorious chandeliers, a basement full of nostalgic memorabilia, and a fridge always stocked with your favorite treats. Wouldn't it be outrageous if some freeloader came along, plonked themselves on your posh couch, guzzled all your soda, and didn't pay a single penny in rent? Just the thought of it might make you want to reach for a "No Trespassing" sign.
Don't Let People Live Rent Free in Your Mind – Here's 10 Ways to Evict Them