We're not just discussing questionable fashion choices, peace signs, or an unhealthy obsession with Elvis Presley. Oh no, we're delving into the deep-seated, systemic issues that have resulted in skyrocketing student debts, a climate on the brink, and an economy tougher to crack than a coconut.
Hold onto your avocado toast, Gen Zs and younger millennials; it's time to sift through the aftermath of the Boomer's legacy.'
Dwindling Social Security Resources
Here's the deal: Baby boomers are retiring in droves, tapping Social Security like a keg at a frat party. Meanwhile, Gen Zs and younger millennials are left staring at the dregs, wondering if there'll be anything left by the time they can pull up a chair.
So, while the boomers have been enjoying their golden years, the rest of us are left questioning if our retirements will be more "tin" than "golden."
Inflation and High Costs of Living
In a classic "hold my beer" moment, the boomers managed to skyrocket the cost of living so high that even Icarus is rolling his eyes. Inflation? Check. Sky-high house prices? Double-check.
Thanks to their free-wheeling financial policies and lack of foresight, the cost of everything from avocados to apartments has skyrocketed. It seems that the boomers' motto was "Go big or go home," but for Gen Zs and younger millennials, it's more like "Go home? Wish we could afford to!"
Baby Boomers Crashed the Housing Market
Remember when they said, "Work hard, save up, and you'll own a house one day!"? Baby Boomers forgot to mention they were turning the housing market into an exclusive club, where the ticket price shoots up faster than you can say 'mortgage.'
So, while they were busy buying third vacation homes, we're left juggling student loans, rent, and an avocado toast addiction. Talk about passing the buck!
They Took a Raincheck on Climate Change and Environmental Issues
As temperatures around the globe are having more mood swings than a teenager, the Gen Zs and younger Millennials are left trying to stitch Earth's ozone layer back together with hashtags and recycling.
While Boomers were busy enjoying the sweet ride on fossil fuels, they conveniently overlooked the smoke signals (literally!) warning about melting ice caps and rising sea levels. Good job, right? Now, it's up to the younger folks to clean up the mess and figure out how to convince a polar bear to live in a desert!
Homophobia
Despite the vibrant colors of the '60s and '70s, homophobia was as common as disco balls and funky flared pants. This rigid, binary mindset has trickled down the decades, handing Gen Zs and younger millennials a world where acceptance is a struggle, not a given.
It's like inheriting a house with a leaky roof, except the leak is a torrent of intolerance that requires constant patching.
Widespread Decimation of Animal Species
In pursuit of the almighty dollar, these intrepid pioneers of industrialization, fur coats, and big game hunting trophies seemingly decided to play a real-life game of Jenga with the planet's biodiversity. The dodos and Tasmanian tigers of the world didn't just choose to take an extended vacation, you know.
Now, Gen Zs and younger millennials are left standing in the rubble, trying to figure out how to superglue a hummingbird back into existence.
The Not So Golden Goose: The Economy
Baby boomers dined on the economic prosperity their parents saved away, leaving Millennials and Gen Zs to pick at the bony remains. While they were busy buying houses for the cost of a venti latte and indulging in the job security buffet, they were also creating an economy that's about as stable as a Jenga tower post-game.
Their legacy? Astronomical student loans, sky-high home prices, and job markets tighter than their vintage jeans. Talk about passing the buck without passing the buck!
Rising Costs of Education
Back in their day, college was a bargain. Literally! You could swap a handful of magic beans for a degree in underwater basket weaving. But, in typical Boomer fashion, they took that affordable education, hiked up the price, and now we're struggling under mountains of student debt.
Today, Gen Zs and Millennials have to sell their kidneys (and maybe a lung) to afford a bachelor's degree. So, thanks a lot, Boomers. We're just thrilled we can recite the periodic table while drowning in an ocean of debt.
Mission: Impossible – Medical Bills Edition
As boomers enjoyed the heydays of affordable healthcare, they concurrently built a system where costs skyrocketed faster than a SpaceX rocket. Younger generations are now grappling with exorbitant medical fees, making a regular check-up feel like purchasing a ticket to bankruptcy.
So, while they play Russian roulette with their health, they also get to juggle their finances, all thanks to our beloved boomers. And let's not even get started on the impossibility of finding an insurance plan that doesn't require a master's degree in deciphering fine print.
The Supermarket Explosion
Back in the day, Grandma went to the butcher, the baker, and the candlestick maker, but boomers decided they wanted it all under one roof. Thus, the supermarket was born! Now, we're stuck with endless aisles of choices, and quite ironically, this overabundance has made deciding what to cook for dinner nearly impossible.
Millennials and Gen Zs could be out saving the world or creating the next tech revolution, but no – they're lost in aisle seven, trying to decide between 50 different types of pasta sauce.
Rise of the "Gig" Economy
Thrust into a world where 'job security' is as mythical as unicorns, Gen Zs and younger Millennials, running on caffeine, are hustling harder than a Times Square three-card Monte dealer.
With 'contract work' or 'freelancing' becoming the norm, there's no dearth of instability. Just more profits for the relentless baby boomers. Strap in, young 'uns, because vacation days, healthcare, and that 401K may just remain a pipe dream.
12 Reasons Why Boomers Should Not Be Trusted To Manage Our Economy Anymore
Are you tired of seeing Baby Boomers at the helm of our economy, seemingly steering us aimlessly into uncharted waters with old-fashioned maps? Well, you're not alone!
12 Reasons Why Boomers Should Not Be Trusted To Manage Our Economy Anymore
The 9 Best Travel Backpacks For Women in 2023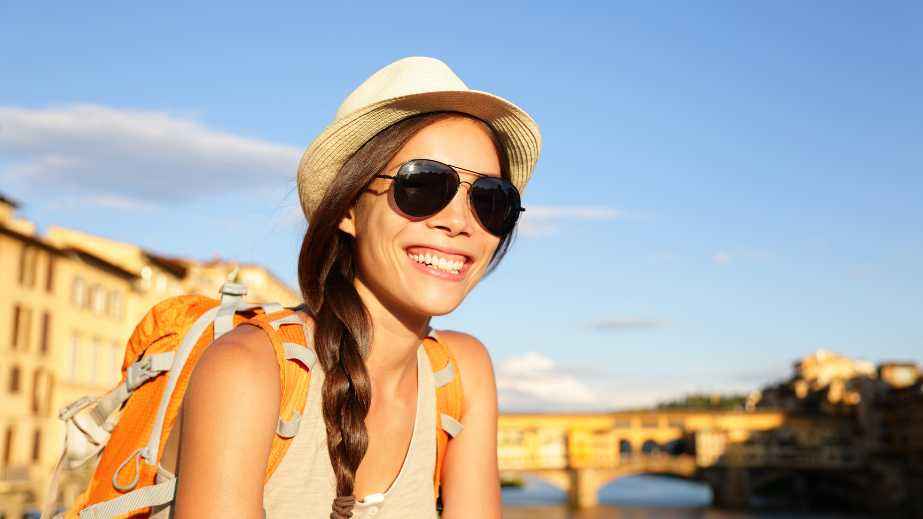 To assist you in making an informed purchasing decision, we've compiled all the necessary information and curated a list of the top nine travel backpacks for women. Rest assured, we've got you covered every step of the way on your exciting journey.
The 9 Best Travel Backpacks For Women in 2023
12 Undeniable Reasons Why Boomers Are Bad/Terrible Business Partners
Before you raise your pitchforks and torches, let's acknowledge the elephant in the room; this isn't a boomer-bashing party. Is it their relentless obsession with fax machines? Or perhaps their penchant for long-winded, in-person meetings?
12 Undeniable Reasons Why Boomers Are Bad/Terrible Business Partners
Experts Explain Hyperinflation and 8 Ways to Prepare and Protect Your Money
Imagine a world where money is worth practically nothing, and the costs of goods increase rapidly, doubling and tripling day after day. This situation might sound like a fictitious movie plot, but it has happened many times before in our world. It's called hyperinflation, and it can wreak economic devastation on people.
Experts Explain Hyperinflation and 8 Ways to Prepare and Protect Your Money
30 Ways American Teens Are Changing the World
American teenagers are often dismissed as lazy and apathetic about the world around them. However, that couldn't be further from the truth. This country's youth have always been at the forefront of social change, and today's teens are no exception. From environmental activism to political organizing to community service projects, American teens are committed to making a difference in their communities and beyond.