Regarding relationships, there's a frustrating double standard that often goes unnoticed. Women can do certain things that irk men, but when men do the same, women find themselves powerless to react. Here are thirteen examples of this phenomenon, diving into how women can unknowingly annoy their male partners without consequences.
These actions can seriously impact the dynamic between two people deeply in love. By shedding light on why some behaviors are more accepted by one gender, we can strive for a more equitable approach in our relationships. It's time to rewrite the rules and create a level playing field!
Engaging in Manipulative Behavior
Picture this: a woman skillfully employing tactics like guilt trips and passive-aggressiveness while her male partner chooses not to react or challenge her. This sets the stage for an environment where she can escape accountability for her actions, something men wouldn't typically get away with.
Let's strive for equity in relationships by acknowledging and confronting manipulative behavior, regardless of gender.
Verbal Abuse
Verbal abuse, a sinister form of psychological manipulation, can exert control over its victims. It seeks to erode self-worth and compel compliance through belittling, blaming, mocking, or threatening tactics.
Shockingly, this insidious behavior is not exclusive to a gender; perpetrators can be anyone, including women.
Disrespecting Boundaries
Boundaries are like the pillars of healthy relationships. Much like verbal abuse, disrespecting them becomes a twisted form of manipulation – a game no one should play. It takes on various deceitful forms: trampling over your partner's wishes or exploiting their vulnerabilities.
And here's the kicker: when it's a woman crossing those boundaries, it adds an extra layer of damage. Society's gender bias tends to grant females more leniency, but that shouldn't be an excuse for hurtful behavior. We all deserve better. 
Financial Exploitation
Financial exploitation can manifest as a deceitful partner draining resources, indulging in luxuries, or manipulating others for money. Financial abuse by women is an alarming issue, often overlooked and underreported.
Withholding Affection or Intimacy as a Form of Punishment
Using affection or sex as a weapon is a harmful and manipulative tactic that can cause significant damage. Women who employ this strategy cross boundaries and inflict emotional pain.
Recognizing that no one should ever be deprived of love or acceptance, regardless of the circumstances, is essential. Let's build healthy and nurturing relationships based on trust and mutual respect.
Stonewalling
Financial abuse takes on another insidious form – stonewalling. This silent weapon is wielded by the abuser, who avoids, dismisses, or shuts down any conversation about the issue at hand. Whether it's neglecting to discuss finances or purposefully ignoring pleas for assistance, stonewalling introduces an invisible barrier that stifles progress.
It's a flagrant display of disrespect, an insidious tactic for manipulation and control, all designed to keep the other person at arm's length.
Spreading False Rumors or Gossip
One particularly cruel form of abuse entails the insidious act of spreading lies and malicious gossip about another person.
The abuser stoops to spreading rumors, distorting facts, or even exaggerating details just to tarnish the victim's reputation. It's a ruthless tactic aimed at causing irreparable harm.
Emotional Withholding
Often, abusers resort to withholding emotional support as a means to punish or manipulate their victims. They employ various tactics, from holding back compliments and appreciation to depriving them of physical affection.
By doing so, they intentionally restrict the victim's access to vital emotional resources crucial for their psychological and spiritual growth. In essence, they silence communication to maintain their grip on control.
Neglecting Responsibilities
Neglecting to equally contribute to household chores, financial responsibilities, or child-rearing can put a serious strain on a relationship. It's crucial to share the load and work together as a team!
Excessive Jealousy
It's completely normal to experience occasional bouts of jealousy in a relationship, but when it becomes excessive, it can wreak havoc. Jealousy, stemming from fear and insecurity, warrants a close examination of its origins and a joint effort to tackle the underlying concerns as a formidable team.
However, when jealousy transforms into an all-consuming obsession, it manifests in intrusive behaviors like incessantly checking texts or meticulously tracking social media activity – a spiral that needs to be curtailed.
Guilt-Tripping
Don't fall into the guilt-trap! Manipulating someone into doing things they don't want spawns resentment and damages relationships.
Instead, opt for open and honest communication about your feelings. Take proactive steps together to dodge future problems. Let's build a healthier connection!
Emotional Infidelity
Creating profound emotional bonds beyond the confines of a relationship, unbeknownst to the partner or without their consent, adds a captivating twist to the dynamics.
Dismissive Behavior
Difficult conversations should never be ignored or brushed off as insignificant. When we adopt this dismissive attitude, we risk eroding the very foundation of a relationship, leaving the other person feeling alone, unheard, and disconnected.
Let's strive to create an environment where open and meaningful dialogue can flourish, fostering stronger connections with those around us.
Source: Quora 
10 Toxic Habits That Are Ruining Your Relationships (And You're Not Even Aware)
It's important to recognize a toxic relationship so you can take steps to make it better. Here are 10 toxic habits ruining your relationships (and you're not even aware). By understanding these habits and how they affect us, we can work on breaking them before they become a problem.
10 Toxic Habits That Are Ruining Your Relationships (And You're Not Even Aware)
The 9 Best Travel Backpacks For Women in 2023
To assist you in making an informed purchasing decision, we've compiled all the necessary information and curated a list of the top nine travel backpacks for women. Rest assured, we've got you covered every step of the way on your exciting journey.
The 9 Best Travel Backpacks For Women in 2023
10 Red Flags To Watch Out For When Dating a Single Mom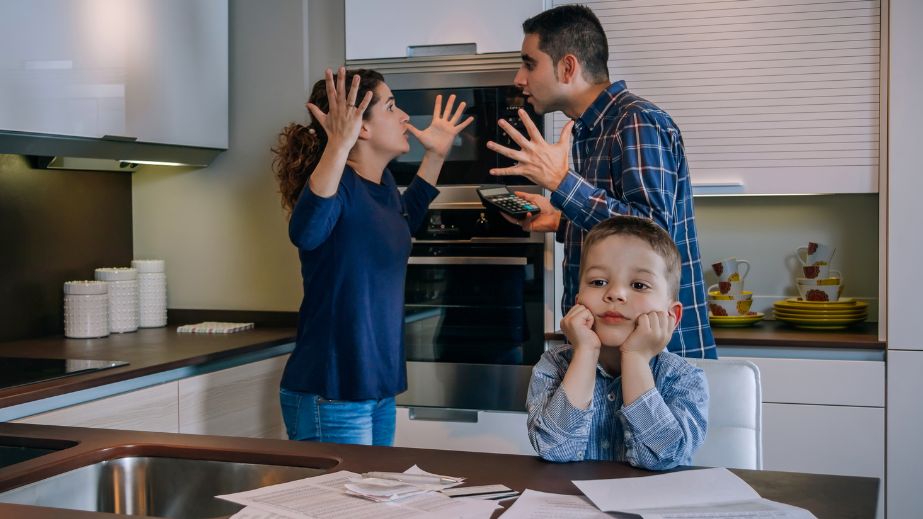 When dating a single mom, it's crucial to stay vigilant and pay attention to certain red flags that might signal potential challenges or issues in the relationship.
10 Red Flags To Watch Out For When Dating a Single Mom
17 Things Girls Do Behind Closed Doors (But Keep Hidden from Guys!)
Don't worry; today, we're revealing the inside scoop on 17 things women do when they're alone. Grab a comfy blanket, your favorite snack, and prepare for an adventure into the enchanting realm of female secrets. Prepare to be pleasantly amazed!
17 Things Girls Do Behind Closed Doors (But Keep Hidden from Guys!)
10 Reasonable Ways Some Male Folks Justify Cheating On Their Partners
Let's be clear: this isn't a justification or endorsement of such behavior. Instead, we're taking an exploratory dive into the minds of some men who cheat on their partners, attempting to unravel the reasons they cite to rationalize their actions. Buckle up; this could be a bumpy ride.
10 Reasonable Ways Some Male Folks Justify Cheating On Their Partners