It's no secret that men face unique challenges in life. From societal pressures to their inner struggles, men are often left feeling disconnected and lost.
Unfortunately, these feelings can lead to destructive behaviors that further complicate matters and make it even harder to find balance and happiness.
We'll discuss 11 common mistakes men make that can significantly mess up their lives if not addressed properly. From struggling with self-image issues to neglecting important relationships, these mistakes can hold people back from reaching their full potential in life.
Neglecting Personal Growth
As men, it is easy to get so caught up in the hustle and bustle of life that we forget to take time for ourselves. Neglecting personal growth is among the stupidest ways most men mess up their lives.
Personal growth involves investing time and energy into activities that will help you grow as a person, such as learning new skills, reading books, or attending workshops. Taking the time to work on yourself can help you become more confident and successful in all aspects of your life.
Lack of Self-Awareness
Men often lack self-awareness and make mistakes that can have consequences in their lives. These mistakes can range from not taking responsibility for their own actions to rejecting help from others and even neglecting to consider the feelings of those they love. Men should be aware of their own thoughts and feelings to avoid these common pitfalls.
Unhealthy Lifestyle Choices
Many men make unhealthy lifestyle choices that can significantly affect their lives. These include smoking, drinking too much alcohol, not exercising enough, eating unhealthy foods, and failing to get regular checkups from their doctor.
Additionally, some men may be tempted to engage in risky behaviors such as gambling, taking drugs, or engaging in unprotected sex, which can lead to serious consequences and even death. All of these habits are detrimental to one's health and should be avoided if possible.
Ignoring Mental Health
Ignoring mental health is one of the most common and destructive mistakes a man can make regarding his well-being. Poor mental health can manifest in various ways, from depression to anxiety to feeling overwhelmed by stress.
It's important for men to recognize these signs and take steps towards getting help, whether through therapy, medication, or simply improving their daily self-care routine. Taking the time to address your mental health is essential for living a balanced and healthy life.
Poor Financial Management
Poor financial management is one of the most common ways men mess up their lives. Poor financial management can lead to problems such as debt, bankruptcy, and even foreclosure. Furthermore, it can cause stress in relationships and cause people to miss out on opportunities because they are unable to manage their finances properly.
Taking the time to create a budget, plan for retirement, or invest in stocks can benefit people in the long run and help them avoid making mistakes with their money.
Neglecting Relationships
One of the biggest mistakes men make in life is neglecting their relationships. This lack of attention can damage both personal and professional relationships. Men should take time to nurture and maintain meaningful connections with friends, family, colleagues, and significant others.
Doing so will help them build a stronger support system that they can rely on during difficult times. Neglecting relationships can lead to isolation and loneliness, two things no one should experience in life.
Lack of Ambition or Motivation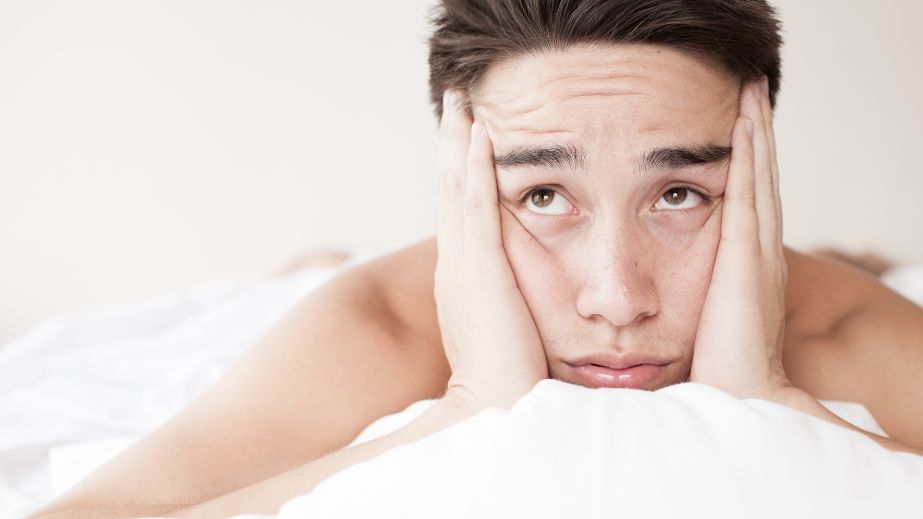 Many men lack ambition or motivation in their lives, leading them to make mistakes that could have been easily avoided. A lack of motivation can lead to procrastination and a failure to push oneself to reach goals, which can lead to missed opportunities or mistakes that could have been avoided with the right focus.
Without setting goals and striving towards them, men often find themselves stuck in an unfulfilling rut with no way out. Men must remind themselves of the importance of ambition and motivation to make the most of their lives and achieve success.
Avoiding Responsibility
Men often avoid taking ownership of their actions and refuse to be held accountable for their mistakes.
This problem can lead to poor decision-making, miscommunication, and an inability to take on challenges that could help them grow as individuals. Taking responsibility is key for any man who wants to succeed in life.
Poor Communication Skills
Poor communication skills can be a major hindrance to success in life. Most men fail to effectively communicate their thoughts and feelings, making it difficult for them to make meaningful connections with others. This can lead to misunderstandings, arguments, and even an inability to work collaboratively.
To avoid these issues, men must learn how to express themselves verbally and in nonverbal ways properly. They should also develop the ability to listen attentively and provide honest feedback without fear of judgment or ridicule. With strong communication skills, men can build relationships with those around them and create successful lives for themselves.
Lack of Empathy
Men often struggle with the concept of empathy. Most men cannot comprehend what other people are feeling or going through, making it difficult for them to relate to their peers, family members, and partners.
This lack of empathy can lead to many problems in life, as these men are not able to understand and respond appropriately to the feelings and emotions of those around them. As such, they end up making poor decisions that have long-term consequences.
Resisting Personal Change
Resisting personal change can be a major source of unhappiness and distress in our lives. Many men make the mistake of not making the necessary changes to better their lives because they are afraid or feel it will be too much of an effort.
This behavior often leads to negative consequences such as feeling isolated, underachieving, having low self-esteem, and even depression. We must recognize when personal change needs to happen and take action to ensure we live our best lives.
21 Things That Drive Guys Crazy When Women Do Them
While it's crucial to be true to yourself and acknowledge that every person is unique, learning what some men find unappealing may help. Here are the 21 things that some Reddit users cited when explaining what they find unattractive in women.
21 Things That Drive Guys Crazy When Women Do Them
13 Reasons Women Start to Dislike Their Partners
"I can't stand my partner!" your closest friend exclaims – and you let out a deep, prolonged sigh as you understand their sentiment all too well. Sometimes, relationships can take a turn for the worse, and you may feel disdainful for your significant other.
13 Reasons Women Start to Dislike Their Partners
10 Things Baby Boomer Women Accepted as Norms from their partners that the younger generation has said No to
Baby Boomers and older Millennial women have accepted many norms from their partners that the younger generation is now saying no to. For example, Boomer women often accepted unequal roles in relationships, such as the man being the breadwinner and the woman taking care of the house and children.
10 Things Baby Boomer Women Accepted as Norms from their partners that the younger generation has said No to
10 Intriguing Psychological Facts Every Man Must Know About Women
The relationship between men and women is complex, fascinating, and often confusing. While every individual is unique, there are some general psychological facts that all men should know about women to help them better understand the opposite sex.
10 Intriguing Psychological Facts Every Man Must Know About Women
15 Annoying Habits Men Desperately Want Their Fellow Men to Quit ASAP!
It's no secret that men can be quite annoying at times. From bad habits to irritating behavior, getting along sometimes can be difficult for us guys. But there are certain habits that we all need to break if we want our relationships with fellow men to succeed in the long run.
15 Annoying Habits Men Desperately Want Their Fellow Men to Quit ASAP!