In business, success stories often reflect a blend of innovative thinking, relentless hustle, and… unpopular personal beliefs? Indeed, not all corporate bigwigs march to the beat of conventional wisdom. Some of our era's most successful entrepreneurs have unique—and sometimes controversial—views that are as colorful as they are thought-provoking.
So please sit back, grab that cup of coffee, and let's explore this maze of rebel thinking that led to some of the most influential breakthroughs of our time.
Jack Ma: The "996" Secret Sauce
Ma, a staunch advocate of an unconventional work schedule, coined the term "996" – working from 9 a.m. to 9 p.m., 6 days a week. He asserts that this rigorous regimen is the secret sauce behind the meteoric rise of Alibaba. This embraces an unhealthy work-life balance for many, but for Ma, it's all in a day's work.
So, if you're seeking work-life balance, Ma's philosophy might not be your cup of tea. But then again, maybe that eccentricity is precisely what you need to build the next e-commerce empire!
Larry Page: Power to the People
Page staunchly advocates that most companies, organizations, and even projects would run much smoother without managers. Yes, you read it right. No managers. Anarchy in the office!
Imagine a world where the centrifugal decision-making force spins on the axis of collective input rather than singular directives. It's a radical ideal and, unsurprisingly, not a hit in the corporate boardrooms. But hey, it's Larry Page, and when has he ever gone by the book?
Mark Zuckerberg: Privacy Is So 2000 and Late
Known for his gray t-shirt uniform and his devotion to AI, Zuckerberg holds a controversial stance on privacy. He believes privacy is no longer a 'social norm,' a statement that ruffled more than a few feathers.
Whether you find it a revolutionary thought or a concerning disregard for personal boundaries, there's no denying that this belief has dramatically shaped Facebook's approach to data and user experience. It just goes to show, sometimes it's the unconventional beliefs that drive the greatest innovations!
Elon Musk's Simulation World
Elon Musk, the audacious CEO of Tesla and SpaceX, certainly knows how to fire up a conversation. His flashy rockets and electric cars are one thing, but his personal beliefs? Now, they're quite the rollercoaster ride. Musk has openly expressed his belief that we're living in a sophisticated computer simulation.
That's right, folks. In Musk's world, we're all just pixels in an advanced video game played by an ultra-intelligent civilization. Talk about thinking outside the box!
Bill Gates: Population Crisis
Did you know that one of Bill Gates' personal beliefs aligns more with the pages of a dystopian novel than the ethos of Silicon Valley? Gates is an outspoken advocate for population control, believing overpopulation is one of the greatest threats to humanity.
This might not be your everyday dinner conversation starter, but it's certainly a testament to Gates' out-of-the-box (or should we say out-of-the-globe?) thinking.
Walt Disney: I Have a  Dream…
Walt Disney, the man who turned a charming little mouse into an icon, held the belief that 'All our dreams can come true, if we have the courage to chase them.' This might sound wonderfully inspiring at a glance, but it's a belief that can be wildly unpopular, especially in a world that often values practicality over fantasy.
Yet, this very belief led him to create an empire where dreams become a reality and fairy tales come to life. It's clear this man was onto something, as he turned his 'unpopular belief' into a popular destination for millions.
Richard Branson: Fun Sparks Invention
Sir Richard Branson, the maverick powerhouse behind the Virgin Group, openly subscribes to the ideology of "fun" in the workplace. Yes, you heard it right – fun!
While many entrepreneurs emphasize competition, bottom lines, and hard-nosed negotiation, Branson insists that a happy, relaxed, and amusing work environment leads to innovation and success. He even initiates impromptu office-wide paper airplane competitions. A tad unconventional, you might say, but hey, who's arguing with a billionaire?
Jeff Bezos: Beauty Sleep Is Key
Ah, Jeff Bezos, the rocket-launching, newspaper-owning, multi-billionaire and founder of Amazon.com. He's a man of immense wealth and equally unique beliefs. Let's take a detour into Bezos-world, shall we? Despite his tech-tycoon status, Bezos is a staunch believer in the power of sleep.
He's been quoted saying, "Eight hours of sleep makes a big difference for me, and I try hard to make that a priority." Perhaps the secret to his astronomical success is as simple as a good night's rest. In Bezos, we trust, right?
Donald Trump: The Sweet Taste of Revenge
Donald Trump certainly had his fair share of beliefs that raised eyebrows, and we're not just talking about his infamous "wall." Beyond his political stances, Trump firmly believes in the power of "positive thinking," as espoused by a mid-century minister, Norman Vincent Peale.
This might explain his astounding confidence, regardless of the situation at hand. He also champions the philosophy of 'an eye for an eye,' promising to repay any wrong done to him. It's a controversial approach that might not gel with everyone, but no one can deny its impact on his sharp, take-no-prisoners persona.
Barbara Corcoran
Barbara Corcoran firmly believes that failure is a stepping stone to success – a belief that's not exactly common, let alone popular. Starting her career waitressing, Corcoran learned to embrace rejection and setbacks, transforming them into lessons.
She famously turned a $1,000 loan into a billion-dollar real estate empire, The Corcoran Group.
But hey, when you're swimming with sharks, you've got to make some waves, right?
Options Trading for Beginners: 8 Strategies Plus Advice from Financial Experts
Options trading for beginners might seem confusing, but it can be a money-making strategy to add to your investing toolkit if you're an experienced trader.
Options Trading for Beginners: 8 Strategies Plus Advice from Financial Experts
The Ultimate Guide to the Best Luggage Sets in 2023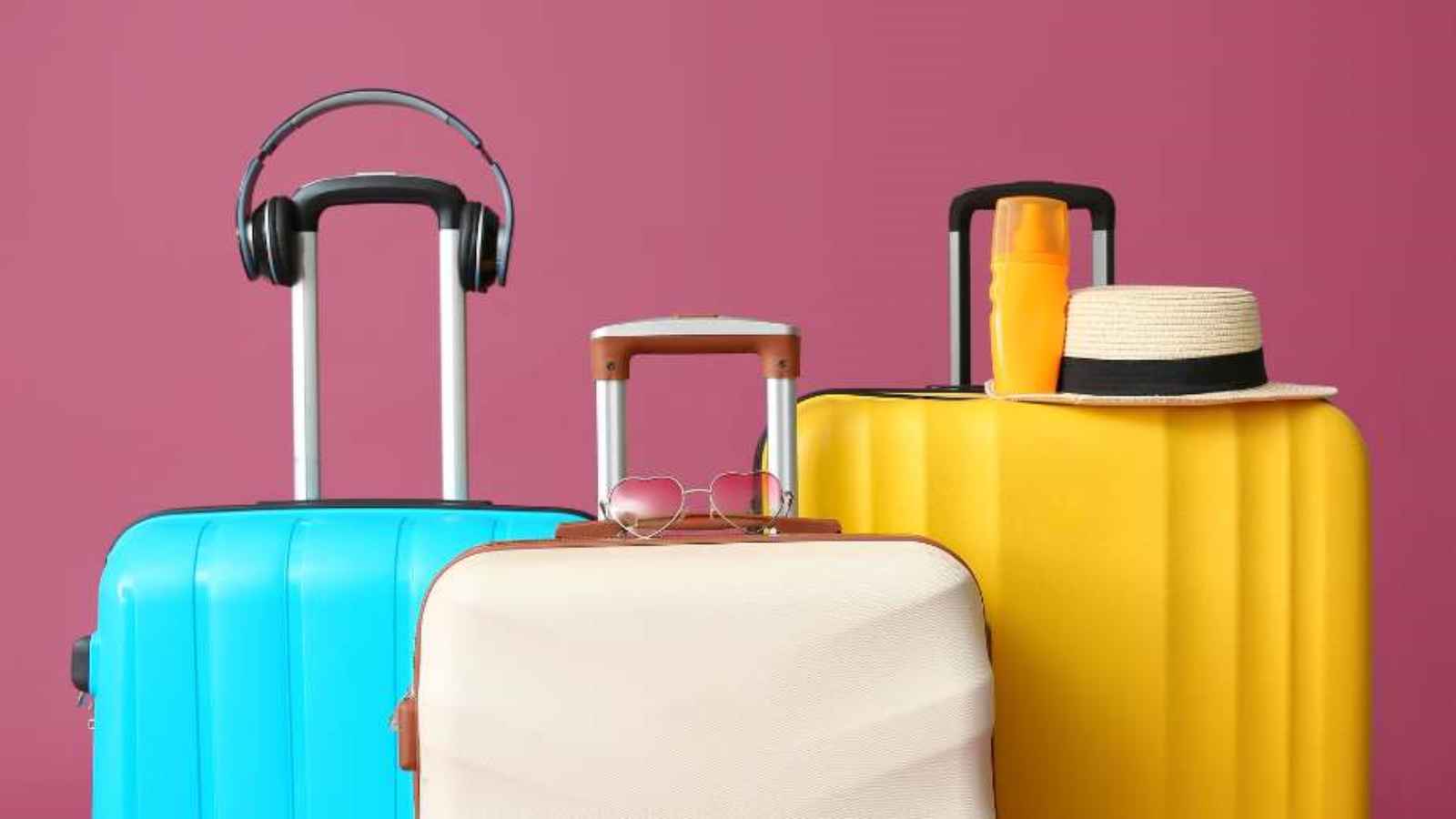 When it comes to choosing the best luggage set to buy, there are a lot of factors you need to consider. For example, what type of traveler are you? How often do you travel? What is your budget? Do you need a hardshell or softshell suitcase? These are just some of the questions you must ask yourself before purchasing the best luggage sets. In this ultimate guide, we will help make the process a little bit easier for you.
The Ultimate Guide to the Best Luggage Sets in 2023
Want to Make a Fortune? Discover the 7 Bulk Items You Can Buy and Resell Today!
Retail arbitrage is an intelligent way to make money online without producing your goods. And the best part? You can take advantage of bulk purchase perks like lower unit prices, bulk savings, and free or reduced shipping costs. But what should you buy to resell? Maximize your earnings on a budget: Learn how buying wholesale can help you sell for more!
Want to Make a Fortune? Discover the 7 Bulk Items You Can Buy and Resell Today!
Hollywood's Biggest Earners: The Top 22 Richest Actors of All Time
Have you ever wondered about the wealthiest actors and whether your favorite is on the list? We have compiled this list to answer such questions. Read on to find out about the world's richest actors.
Hollywood's Biggest Earners: The Top 22 Richest Actors of All Time
7 Billionaires Who Benefited From Tax Loopholes: Shedding Light on Inequality
In the exhilarating game of Monopoly, the wealthiest players often have the knack for discovering shortcuts to amass wealth and bypass fees. In real life, the game is strikingly similar for some of the world's billionaires.
7 Billionaires Who Benefited From Tax Loopholes: Shedding Light on Inequality