Retirement should be a time of relaxation, exploration, and enjoyment – the sweet reward after years of hard work. However, choosing the right location is crucial for a high-quality retirement. Some states may not be ideal due to high taxes, steep healthcare costs, and severe weather, making a dream retirement a nightmare.
This list ranks the 13 states that may not be the best options, helping you make this critical decision. Cheers to a golden retirement!
Iowa
This heartland state, known for its cornfields and hospitality, is also the home of a surprisingly high cost of living.
Yes, Iowa – where the winters can last a little longer than you might like, and the tax burden on retirees can feel as heavy as a late February snowfall.
Delaware
The cost of living here is significantly higher than the national average, and the healthcare quality leaves much to be desired. High crime rates in certain areas also pose a concern.
So, while Delaware has its charms, there may be better choices for retirement if you're looking for financial comfort and peace of mind.
West Virginia
Although its cost of living is attractively low, the state struggles with a high poverty rate and a healthcare system with room for improvement.
There's no denying the allure of its scenic wilderness, but it's worthwhile to weigh these factors when considering West Virginia as your sunset-years destination.
Missouri
The state's healthcare system, although accessible, falls short in terms of quality compared to other states. The cost of living is relatively low, but so are the median household income levels.
And let's not forget the sweltering summers and icy winters that could pose challenges for those in their golden years.
Mississippi
The state offers a low cost of living and a slower pace of life that appeals to many retirees. However, the healthcare system in Mississippi leaves much to be desired, with lower rankings nationwide in quality and access.
A retirement consultant, Mark Fonville, has written about why retirement planning is essential. One of the reasons is when you age, the immune system is low, and you become exposed to diseases like diabetes, high blood pressure, and dementia, so healthcare should be a priority as you retire.
Wyoming
The solitude of Wyoming's vast prairies may not be everyone's cup of tea. Factor in the high healthcare expenses, frigid winters that would give even a snowman a chill, and a lack of access to cultural amenities, and you might find that this isn't the best rodeo for your golden years.
Pennsylvania
The Keystone State imposes hefty state and local taxes that can strain the financial security of retirees. Plus, its winters can be harsh, posing potential health risks for older individuals.
So, while it might be a beautiful place to visit, it's worth considering the financial and health implications before deciding to spend your golden years in Pennsylvania.
Florida
While it's true that Florida has no state income tax, retirees may need to be more aware of high living costs. The expenses from health care to groceries can quickly increase, making your golden years less gleaming than expected.
So, before you pack your flip-flops and sunscreen, consider the hidden costs that could turn your dream of a beachside retirement into a financial nightmare.
Hawaii
The exorbitant cost of living, significantly driven by high housing prices and the most expensive groceries in the nation, can be a daunting challenge for retirees.
Add to that the isolation from the mainland and limited healthcare facilities tarnish the allure of those spectacular sunsets. You might think twice before trading your retirement savings for a lei and a beach chair.
Nebraska
Its high property taxes can significantly deplete your retirement savings, leaving you with a smaller nest egg than anticipated.
Also, the cold, harsh winters may not be everyone's cup of tea, especially for those seeking a more temperate climate in their golden years. 
Kansas
The state's relatively high cost of living and healthcare expenses can place an undue burden on your retirement funds, leaving little room for you to enjoy your golden years.
Despite its charm and the warm hospitality of its residents, Kansas, unfortunately, finds itself among the less desirable states for retirement.
Wisconsin
High living costs and staggering healthcare expenses make it a formidable contender for retirees. The chilling winter climate also isn't for the faint of heart, requiring additional preparation and often leading to increased heating costs.
As enchanting as the Badger State maybe with its lakeside vistas and cheery cheese festivals, it's essential to consider these factors before making it your retirement nest.
Michigan
Though it offers breathtaking landscapes and a rich cultural history, it must include retiree-friendly factors. The state's high cost of living and bitterly cold winters could make your golden years less than golden.
Not to mention, Michigan's healthcare costs are above the national average, making it a less-than-ideal ideal choice for retirees looking to stretch their pensions and savings.
The Top 10 States Americans Are Moving Out From in Droves
The United States has long been known as the land of opportunity, where people worldwide come to chase their dreams. But what happens when those dreams lead people away from their current location?
The Top 10 States Americans Are Moving Out From in Droves
The 12 Best Microwave Air Fryer Combo (2023)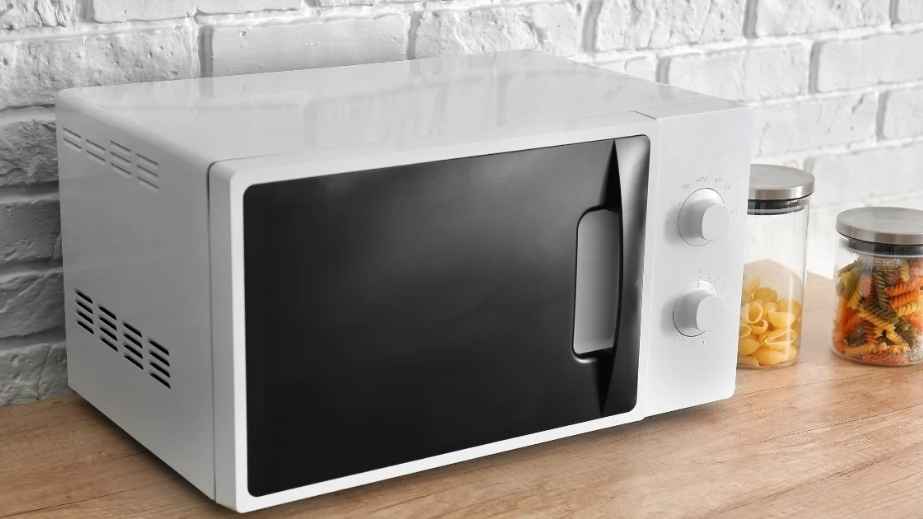 What if you could get an air fryer and a microwave in one appliance? That's where microwave air fryer combos come in. These nifty little devices combine an air fryer's cooking power with a microwave's speed and convenience, making them a popular choice and essential item for busy families & households.
The 12 Best Microwave Air Fryer Combo (2023)
25 Things to Never Do in the United States
So you've decided to visit the good ol' United States of America, the land of the free, home of the brave, and the birthplace of the hamburger. Excellent choice! While we're known for our warm smiles and inviting spirit, a few things might raise our eyebrows or even grind our gears.
25 Things to Never Do in the United States
7 States With the Most Drunk Driving Incidents and 5 States With the Least
Every day, approximately 37 lives are lost in motor vehicle crashes involving alcohol-impaired drivers, as reported by the National Highway Traffic Safety Administration. Shockingly, this translates to one tragic loss every 39 minutes!
7 States With the Most Drunk Driving Incidents and 5 States With the Least
15 States That Exude Seriously Negative Vibes
Get ready, dear reader, for a whimsical journey into the heart of darkness – or, shall we say, the heart of profound negativity. We're pulling back the curtain on 15 US states that seem to radiate an aura of intense negativity for unknown reasons or just bizarre reasons.