Welcome, dear reader, to a remarkable journey through some of the most eccentric, bewildering, and downright peculiar stories and teachings found within the pages of the Holy Bible.
This piece is not an exercise in mockery or disrespect but a testament to the boundless creativity and imagination of the human spirit that penned these narratives, which have persisted, inspired, confounded, and captivated audiences for millennia. So, buckle up and prepare for an enlightening foray into "50 of the Craziest, Strangest, Most Ridiculous Bible Absurdities."
Cain's Mysterious Wife
The Bible introduces us to Adam and Eve and their sons, Cain and Abel. However, after Cain commits fratricide, he moves to the land of Nod, and suddenly, he has a wife. Now, this raises the intriguing question – who was Cain's wife?
If Adam and Eve were the first humans, and Cain and Abel were their only offspring at the time, where did this mystery woman come from? Ah, the intriguing puzzles of biblical narratives!
Goliath: The Towering 10-Foot Titan
Towering at an estimated height of ten feet, Goliath's very stature was a spectacle of awe and disbelief. His daunting presence on the battlefield, clad in heavy armor and brandishing a massive spear, was enough to send a ripple of fear through the toughest of opponents. Yet, the colossal Philistine warrior's downfall came not at the hands of a similarly formidable foe but a humble shepherd boy named David wielding a sling.
God Is as Strong as a Unicorn
Yes, you heard it right — a unicorn! This peculiar analogy, found in the Book of Numbers 23:22, claims that "God brought them out of Egypt; he hath as it were the strength of a unicorn." The strength of this mythical creature, renowned in tales for its remarkable power and invincibility, is used as a symbol to illustrate the might of God.
Though it might provoke a chuckle or two, this quirky comparison serves as a reminder of the unorthodox yet creative metaphors employed in biblical times to convey divine qualities.
Plague of Locusts Blankets the Earth
In the Book of Exodus, God sent a swarm of locusts to punish the Egyptians when Pharaoh refused to free the Israelites. The locusts, described as a dark cloud that obliterated the sun and devoured everything green, represent a cataclysm of unprecedented scale — a natural disaster turned into a divine instrument.
This bizarre episode not only underscores the bewilderment of the ancient world but also highlights the use of hyperbole in biblical narratives, lending them an aura of the fantastic and the surreal.
Whispering Woods
Yes, talking trees – arboreal creatures gifted with the power of speech! In the Book of Judges (9:8-15), this peculiar parable features a convocation of trees set on anointing a king. In a richly metaphorical narrative, the trees engage in a dialogue, each declining the kingship with a humble refrain, except for the bramble, which accepts the throne with a prickly ultimatum.
Jesus Defies Gravity and Walks on Water
In Biblical miracles, one of the most eyebrow-raising has to be when Jesus casually strolls across the water's surface in Matthew 14:22-33. Picture this: The disciples are in a boat, battling a ferocious storm, when they see a figure walking towards them on the tempest-tossed waves, defying the laws of physics with every step.
Initially terrified, thinking it's a spirit, their fear transforms into awe when they recognize it's Jesus, demonstrating his divine power in an astonishing, logic-defying way.
The Castigation of Men With Long Hair
1 Corinthians 11:14 proclaims, "Does not nature itself teach you that if a man wears long hair, it is a disgrace to him?" This verse, viewed through a modern lens, seems exceptionally bizarre. In many cultures, and even in different periods of Biblical history, long hair on men symbolizes strength, wisdom, and even divine favor (think of Samson with his legendary locks).
Therefore, this paradoxical admonishment against men with long hair illustrates ancient text interpretations' wonderfully perplexing and often contradictory nature.
Even Dragons Bow to the Almighty
In the fascinating world of biblical narrative, even creatures as fierce and majestic as dragons aren't immune to divine influence. In the book of Job, these mythical beasts, known for their fiery breath and formidable presence, are depicted as praising the Lord.
Job 41:1-34 vividly describes the "Leviathan"—a creature often associated with dragons—in a showdown of power and wonder. It's a surreal image, isn't it? A dragon, the symbol of fear and chaos in many cultures, humbly adores the divine entity.
According to Jesus, You Can Move Mountains
Consider one of Jesus' more extravagant statements found in the Gospel of Matthew, Chapter 17, Verse 20: "Truly I tell you, if you have faith as small as a mustard seed, you can say to this mountain, 'Move from here to there,' and it will move. Nothing will be impossible for you."
It sounds like an instruction manual for aspiring earth benders, but we must remember the metaphorical language often used in biblical texts. Here, the "mountain" likely symbolizes a formidable obstacle in life, while the "mustard seed" represents faith, however minuscule.
The Clash of Archangel Michael and the Devil Over Moses' Body
In the Book of Jude, this peculiar tale sees these celestial beings wrestling to possess the recently deceased Moses. The Devil, acting out of spite and perhaps wanting to cause mischief among the Israelites, attempts to claim the body. However, Archangel Michael, known as the protector and leader of God's army, steps in to defend Moses' dignity. The details of this supernatural tug-of-war remain shrouded in mystery.
Moses Survives 40 Days and Nights without Food or Water
Moses, the great prophet and leader, ascends Mount Sinai and spends 40 days and 40 nights without food or water. The narrative, as told in Exodus 34:28, ignites our imaginations and questions the limits of human endurance. How could a mortal man survive so long without life's basic necessities?
Yet, in the grand tapestry of biblical stories, this one stands out as a testament to the strength of the human spirit when guided by faith and divine will.
Jesus Is Unrecognizable After His Resurrection
In one of the most puzzling narratives of the New Testament, Jesus reappears after his crucifixion and resurrection, yet his closest disciples fail to recognize him. This incident is recounted in the Gospel of John (John 20:14-16) and Luke (Luke 24:13-35), raising questions and sparking debates about its meaning.
Was it a metaphorical message suggesting a profound transformation that even his physical appearance altered? Or perhaps, it underscores the depth of despair which clouded the disciples' perception, inhibiting their ability to recognize their beloved teacher.
Rich People Are Hell-Bound
The book of Matthew 19:24 paints a vivid picture, stating, "Again I tell you, it is easier for a camel to go through the eye of a needle than for someone who is rich to enter the kingdom of God."
This stark metaphor serves as a poignant reminder about the potential spiritual pitfalls of material wealth and the inherent challenge in balancing earthly treasures with the pursuit of spiritual enlightenment. The Bible seems to caution that overemphasizing Earthly wealth could severely jeopardize one's heavenly prospects.
Karma Only Strikes Bad People
This misconception attributes to a misunderstanding of Karma, not a biblical concept, but rather one rooted in Eastern religions. Book of Job, for instance, presents a striking counterargument. Job, a man of integrity and righteousness, faces a series of unfortunate events, despite being "blameless and upright" (Job 1:1).
This narrative underscores the nuanced biblical view of suffering, challenging the simplistic notion that misfortune is a direct consequence of personal wrongdoing.
Elijah's Whirlwind Ascension to Heaven
Situated in the heart of the Old Testament, this event unfolds with a cinematic grandeur that captivates readers. Imagine the scene – a fiery chariot swooping down from the heavens, drawn by horses of flame, and dramatically whisking away the prophet Elijah in a whirlwind!
As if the narrative wasn't already extraordinary, Elijah doesn't die but instead ascends directly to heaven. It's these kinds of extraordinary, out-of-the-box moments in biblical literature that keep us turning the pages, wide-eyed and captivated.
God Unleashes Plagues To Make His Existence Known
In the Bible, the narrative of Exodus showcases God's grand, albeit terrifying, display of power through the unleashing of ten severe plagues on Egypt. This divine intervention, seen as a series of unthinkable catastrophes by some, was not merely an exhibition of wrath or capricious cruelty but a purposeful and emphatic statement — a divine proclamation of His supreme existence.
From turning the River Nile into blood to the devastating plague of the firstborn, every event was an instrument designed to echo God's presence, power, and dominion over all.
The Miraculous Healing Powers of Peter's Shadow
In Acts, Chapter 5, Verse 15, sick people are laid out in the streets of Jerusalem in hopes that Peter's shadow might fall upon them, thus conferring miraculous healing. This curious instance underscores the extraordinary faith vested in the apostles and their perceived divine powers.
While the idea of a shadow possessing healing properties may seem outlandish to many modern readers, it offers a fascinating glimpse into the spiritual and cultural mindset of the people of that time.
Only 144,000 Jews Have a Direct Ticket to Heaven
According to the Bible, only a select group of 144,000 Jews have a direct ticket to Heaven (Revelation 7:4). This group consists of 12,000 individuals from each of the 12 tribes of Israel. The scriptures do not elaborate on the selection criteria or why this specific number.
As such, this particular decree remains shrouded in mystery, one of many enigmatic passages that leave us pondering the intricacies, the cryptic messages, and the profound depth of Biblical teachings.
From Water to Wine: The Miraculous Transformation by Jesus
While at a wedding in Cana, Jesus told servants to fill the jars with water, which he miraculously transformed into high-quality wine. This event marked the beginning of Jesus's public ministry, as it was his first recorded miracle. While it's a story of divine intervention, one can't help but marvel and question the peculiarity of such an act. The ambiguity of its purpose only adds to its eccentricity.
God Coaches Moses in the Art of Performing Magic
Remember the scene in Exodus where God tells Moses to throw his staff on the ground, and it turns into a snake? Then, when Moses grabs the snake by the tail, it becomes a staff again! While it may tickle our modern sensibilities, this astonishing spectacle was not for light amusement. Instead, it was a profound demonstration of divine power designed to inspire faith and awe in the face of the seemingly impossible.
Using God's Favorite Fragrance Is a One-Way Ticket to Exile
In Exodus 30:34-38, God outlines a specific perfume recipe for sacred purposes. This divine scent, a blend of pure frankincense, state, onycha, and galbanum, could not be replicated for personal use. Per the rules, any layperson daubing themselves in this holy perfume would face exile from their community.
This unusual prohibition underscores God's sanctity and exclusivity on some elements in biblical times, underlining the importance of respect for divine rules, however strange they may seem.
City's Plea: "Jesus, Please Depart!"
In Mark 5:1-20, Jesus performs a miracle, exorcising a man possessed by a legion of demons and sending them into a herd of pigs, which promptly plunge off a cliff. Rather than greet Jesus with gratitude or awe, the Gerasene community pleads for Him to leave their vicinity. It's a paradoxical plea, as though the city was more comfortable with their familiar demon-possessed man than the unfamiliar, uncontainable power of Jesus.
Jesus Feeds a Multitude of 5000 With Five Loaves and Two Fish
This narrative, found in all four Gospels, captures an extraordinary event that defies the laws of nature. Imagine being in a desert with a crowd of 5000 people; the only food available is five loaves of bread and two fish. With such scant resources, you'd likely dismiss feeding even a tiny fraction of the crowd. Yet, in this story, Jesus feeds the multitude and has twelve baskets of leftovers.
Jacob Delivers a K.O Against God
In an astonishing turn of events in Genesis 32:22-32, we find Jacob, a mere mortal, wrestling with God Himself — and winning! In the darkest hour of the night, Jacob finds himself in a fierce struggle with a divine being, God. The struggle continues until daybreak, with neither contender willing to concede.
But as dawn breaks, God realizes that He is not prevailing over Jacob, so He touches the socket of Jacob's hip, dislocating it. Despite the pain, Jacob continues the struggle, refusing to let go until he receives a blessing.
Even God Needs a Break
We find in Genesis 2:2 that God took a day off after a six-day creative spree, crafting galaxies, shaping the earth, and breathing life into every creature. This seventh day, God's self-care Sunday, was sanctified and designated a rest day. It presents an absurd yet endearing image of an omnipotent being needing a breather. Even in its peculiarity, it is a potent reminder for mortals about pausing in our ceaseless routines and recharging our batteries.
Balaam's Encounter: Conversations with a Donkey and an Angel
This odd tale found in Numbers 22:21-30 tells of a prophet named Balaam who saddles his trusty donkey and sets off on a journey. Everything is normal until, suddenly, the donkey sees an angel blocking the way and refuses to proceed. Unaware of the angel's presence, Balaam beats the donkey to compel it to move.
Then, in a twist that would make even Alice's Wonderland blush, the donkey turns around and speaks, reprimanding Balaam for his cruelty. The scene ends with Balaam, without missing a beat, replying to his chatty companion.
The Fiery Tale of Samson and the 300 Foxes
Picture this: Samson, renowned for his unrivaled strength, doesn't merely seek ordinary revenge on the Philistines. Instead, he embarks on an audacious venture, capturing 300 foxes, binding them tail-to-tail, and attaching blazing torches between them.
He then releases these fiery duos into the Philistine grain fields, vineyards, and olive orchards, setting them ablaze. It's a peculiar spectacle that leaves a vast stretch of land in smoldering ruin and our minds awash with an image that's as bewildering as it is unforgettable.
From 70 to Millions: The Incredible Growth of the Israelite Population
The Israelites, initially a modest group of 70, exploded in number to a staggering few million in about 400 years. This exponential growth, while lodged in the annals of biblical chronicles, is enough to ignite the curiosity of any modern-day statistician. Was there a secret fertility blessing sprinkled on the Israelites?
Or perhaps an extraordinarily nutritious diet? The specifics escape us, yet we can't help but marvel at the sheer scale of this population explosion, a testament to the peculiarities littered throughout biblical narratives.
Believe in Jesus and Surpass His Wonders
In John 14:12, Jesus assures his disciples that anyone who believes in him will carry out his works and surpass them. Now, considering the caliber of miracles attributed to Jesus – turning water into wine, feeding thousands with a few loaves and fishes, resurrecting the dead, and walking on water, to name a few – this statement seems quite hard to swallow. In an age of skepticism and scientific explanation, surpassing these astonishing feats through belief alone challenges rational thinking.
The Walking Dead Phenomenon After Jesus' Resurrection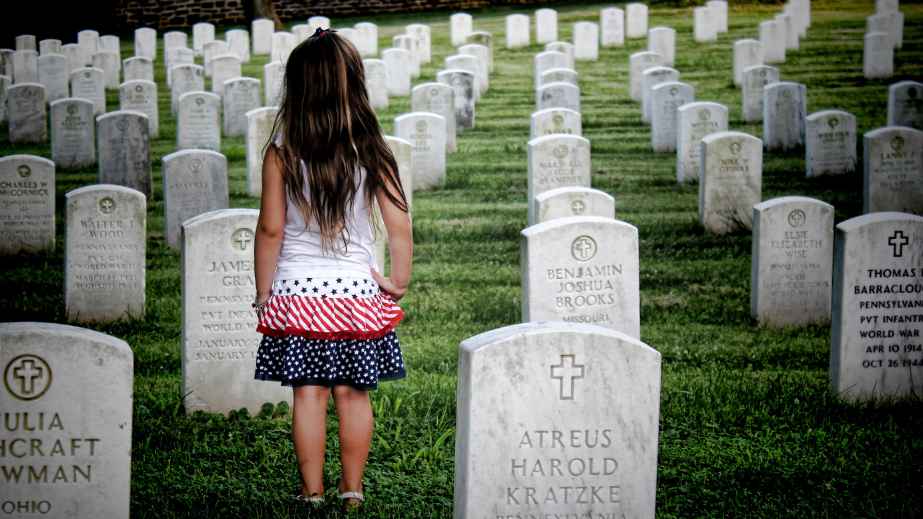 As described in the Gospel of Matthew (27:52-53), upon Jesus' resurrection, tombs broke open, and the bodies of holy people who had died came to life. These resurrected individuals then entered Jerusalem, appearing to numerous people. As dramatic as any modern-day zombie apocalypse, this event has often been a source of both fascination and consternation, eliciting diverse interpretations and sparking spirited debates among theologians, scholars, and the lay public alike.
The Salted Consequence of a Forbidden Glance
As Lot and his family fled the depravity of Sodom and Gomorrah, God commanded them not to glance back at the impending divine wrath. However, consumed by curiosity or perhaps a sense of loss, Lot's wife dared to cast a furtive look. The consequence of this forbidden glance was swift and severe – she instantly metamorphosed into a pillar of salt.
Joseph's Corn Emporium: A Global Attraction
A man of humble beginnings, Joseph rises to become the de facto ruler of Egypt, thanks to his ability to interpret the Pharaoh's dreams. Seizing his newfound power, he establishes a corn monopoly that becomes a global sensation, drawing traders worldwide. Picture this: an ancient world marketplace, bustling and vibrant, where traders from distant lands bartered with heaps of precious corn. It's an image that's odd and compelling in equal measure.
Jesus Stands Against Oaths
In Matthew 5:34-37, Jesus advises against swearing by heaven, earth, Jerusalem, or even by one's head. Instead, he simplifies the matter by saying, "Let your 'Yes' be 'Yes', and your 'No,' 'No.' For whatever is more than these is from the evil one."
This passage challenges the conventional wisdom of the time and invites us to ponder the value of simple honesty over ceremonial oaths. It promotes trustworthiness and integrity in our words, painting a picture of a society where authenticity prevails over formal vows. Fascinating, isn't it?
Adam's Quest to Name Every Creature on Earth
Imagine the scenario unfolding in the lush Edenic landscape—Adam, the first man, face-to-face with an overwhelming menagerie of creatures, from the smallest insect to the enormous of beasts. The tale reflects on the human capacity for creativity and language acquisition and questions the nature and significance of names.
It's a scene that, while somewhat baffling in its scale and logistics, sparks fascination and encourages us to explore the deeper meanings within these ancient texts.
Jonah: Three Days in the Belly of the Beast
While far-fetched to the modern mind, Jonah's three-day sojourn in the belly of a gigantic fish story is a potent symbol of repentance and divine mercy. Imagine being swallowed whole by an enormous sea creature, only to be spat out unharmed after three days and nights.
While this might sound like a page from a fairytale or a Hollywood script, it is one of the more memorable yarns spun in the Bible. This story, steeped in symbolism, underscores the power of redemption and the boundless capacity for forgiveness.
When Moses Met God at the Burning Bush
In one of the Bible's most iconic and perplexing events, we find Moses chatting face-to-face with God emanating from a burning bush. The bush, astonishingly ablaze yet not consumed by the flames, piques Moses' curiosity, drawing him closer.
As Moses approaches, God addresses him and introduces Himself as the God of his fathers, Abraham, Isaac, and Jacob. This unusual encounter not only baffles our understanding of everyday physical laws but also leaves us in awe of the profound mysticism and divine spontaneity characteristic of Biblical narratives.
David: The Fearless Slayer of Lions and Bears
David, the shepherd boy turned king, is an intriguing character with tales that often border on the unbelievable. Among these accounts is his claim of having killed both a bear and a lion single-handedly to protect his sheep.
This is no small feat, especially considering he was a teenager then. The story paints a visual of a fearless David, demonstrating bravery and courage far surpassing his youth, culminating in his legendary showdown with Goliath.
The Devil's Showcase of Worldly Kingdoms Atop the Mountain
In an extraordinary display of audacity, the Devil showcases all the world's kingdoms from the top of a mountain. This moment, as depicted in the Bible, represents a surreal metaphysical journey beyond the limitations of human perception.
In an attempt to tempt Jesus, the audacious Devil reveals the splendor and glory of worldly dominions, presenting them as a prize for worship. This absurdity in the narrative challenges our conventional understanding of geography and the physical world, inviting us to reconsider our notions of reality within spiritual contexts.
Elijah's Unorthodox Approach to Fine Dining
Imagine being fed by ravens! According to 1 Kings 17:2-6, during a time of drought, Elijah was directed by God to hide by the Kerith Ravine, east of the Jordan, where he'd drink from the brook and the ravens would supply his meals. These feathered waiters would swoop in, carrying bread and meat every morning and evening like clockwork.
It's undoubtedly an absurd yet colorful image, encapsulating the sometimes bizarre and incredible narratives found within the pages of the Bible.
A Ram for an Unintentional Sin
Leviticus 5:15-16 states that if one commits an unintentional sin, one must offer a ram of considerable worth to the priest as a guilt offering. What's striking here is the idea of unintentional transgressions, the sins committed unwittingly, still demanding a tangible sacrifice. It aptly illustrates the rigorous moral accounting in biblical times, where even inadvertent transgressions necessitated a physical offering—a ram, no less—to make peace with the divine.
The Chosen People: 400 Years of Divine Bondage
This tale, spanning four centuries, tells of a divine relationship between God and his chosen people, the Israelites, who found themselves in forced servitude in Egypt. Despite the harshness of their circumstances, the Israelites held onto a sense of identity and hope, incubated by their belief in the promise of deliverance by their transcendent, if somewhat aloof, deity.
This storyline, steeped in endurance, faith, and eventual liberation, invites us to question the juxtaposition of divine favor and prolonged suffering, adding to the anthology of biblical paradoxes that continue to captivate scholars and skeptics alike.
Jesus' Parables – Secrets Hidden in Plain Sight
Jesus' parables, the cornerstone of His teachings, are often seen as simple, moral lessons. Yet, beneath this simple exterior, the parables hold depths of wisdom and insight, often revealing grander truths about our existence and the nature of divinity itself.
They are like spiritual puzzles, with secrets hidden in plain sight, challenging us to look beyond the obvious, to delve deeper, and to reflect on the profound spiritual lessons they impart. In this surprising intersection of the mundane and the mysterious, it is here that the true absurdity and beauty of these parables lie.
Light, the Prelude to Stars and Sun
An understated oddity lies in the Bible's account of creation, wherein Light was manifested on the first day, while the sun, stars, and moon didn't make their celestial debut until the fourth day (Genesis 1:3-19). This account presents a delightful absurdity, as Light typically is a byproduct of these celestial bodies.
One might be amused imagining a universe aglow with Light yet devoid of its familiar celestial bodies. It's a quirk of the text that can spark many questions and debates, reminding us of the intriguing challenges in interpreting ancient texts.
Ezekiel's Unusual Rest: 390 Days on the Right, 40 Days on the Left
God commanded Ezekiel to lie on his right side for 390 days, symbolizing the 390 years of Israel's iniquity. Subsequently, he had to flip over and spend 40 days on his left side, representing 40 years of Judah's sin. This extraordinary command, laden with profound symbolic meaning, prompts us to question the conventional boundaries of obedience and faith.
The story serves as a testament to the lengths prophets were willing to go to fulfill God's commandments, even if it meant engaging in activities that might seem utterly absurd to the lay observer.
David's Spear-Wielding Chief Captain Slays 300 Men in One Go
Entrusted with the spear, a symbol of ferocity and power, Abishai displayed courage and strength. According to 2 Samuel 23:18, he slew 300 men in a single encounter, an act that is both horrifying and astonishing. This tale, as grandiose as it is, raises questions about the realm of possibility, pushing the boundaries of our comprehension of the physical capabilities of a single individual.
It is one of those instances where the Bible challenges us to suspend disbelief and reflect on the metaphorical and allegorical interpretations that may lie beneath the surface of such an extraordinary narrative.
Moses and Aaron Transform the Nile River into Blood
According to the book of Exodus, Moses and Aaron were tasked with convincing Pharaoh to release the Israelites from bondage. When diplomacy failed, they resorted to a rather dramatic display of power. With a simple wave of Aaron's staff, the Nile River, Egypt's life-giving artery, was suddenly transformed into a flowing torrent of blood. This awe-inspiring, albeit somewhat gruesome, event is one of the many narratives in the Bible that blur the lines between the miraculous and the downright absurd.
Even God Can't Defeat Chariots of Iron
In the book of Judges, we stumble upon a curious tale that leaves many bemused. The Almighty, who parted the Red Sea and brought forth plagues upon Egypt, seems to meet His match in iron chariots. Judges 1:19 recounts, "The Lord was with the men of Judah.
They took possession of the hill country, but they were unable to drive the people from the plains, because they had chariots fitted with iron." This instance, perplexing as it may seem, invokes a host of interpretations and discussions, underlining the enigmatic and fascinating nature of biblical narratives.
Noah's Age-Defying Secret: Three Sons at 500 Years Old!
Imagine reaching half a millennia old and still having the energy to start a family! At the ripe old age of 500, Noah wasn't settling into retirement; instead, he was embarking on the fatherhood journey. Fathering three sons – Shem, Ham, and Japheth – Noah seemed to defy the logic of biology and time, presenting us with an age-defying secret that leaves us astounded and intrigued.
This biblical account challenges our understanding of human nature and longevity, inviting us to marvel at the mysteries of these ancient texts.
Angel of the Lord Strikes Down 185,000 Men in their Sleep
In the chilling tale of the Angel of the Lord found in 2 Kings 19:35, we see that an angel struck down 185,000 men of the Assyrian camp while they were asleep. Now, imagine that! An entire army, extinguished in their sleep, without a single sword clashing or a war cry sounding. The silent, swift, and devastating intervention from the divine is truly a scene that stretches the bounds of our imagination and stands as one of the most striking instances of divine intervention in the Bible.
Believers: Angels Await Your Judgment
In an exciting twist of celestial hierarchy, Paul's first letter to the Corinthians (6:3) declares that believers will judge angels. The notion seems audacious, if not surreal, considering the traditional Christian portrayal of angels as mighty, divine messengers. It's a peculiar concept that turns the tables, placing humans, frail and fallible as we are, in a position of authority over these heavenly beings.
This scripture implies a profound respect for human potential and spiritual capacity, suggesting that our choices, actions, and moral compass might sway over these celestial entities.
Source:
Life Lessons: 101 of the craziest, strangest, most ridiculous Bible absurdities
15 Things That Can't Be True but Actually Are
Have you ever heard something that sounds too good to be true? Chances are, it probably is. But there are some things out there that sound completely unbelievable, and yet they're actually true.
15 Things That Can't Be True but Actually Are
The 9 Best Travel Backpacks For Women in 2023
To assist you in making an informed purchasing decision, we've compiled all the necessary information and curated a list of the top nine travel backpacks for women. Rest assured, we've got you covered every step of the way on your exciting journey.
The 9 Best Travel Backpacks For Women in 2023
Top 5 Websites Where You Can Receive a Free Tarot Card Reading
If you're keen to get a free tarot card reading, you've come to the right post. Luckily for you, many websites offer this service. Here we cover five of the best websites where you can get a free tarot card reading.
Top 5 Websites Where You Can Receive a Free Tarot Card Reading
The Top 15 Most Outrageous Conspiracy Theories That Will Leave You Asking Questions
Do you ever find yourself questioning the validity of certain events or occurrences in history? You're not alone. In fact, conspiracy theories have been around for centuries and are still popular today. From aliens to secret societies and beyond, these outrageous conspiracy theories will leave you scratching your head.
The Top 15 Most Outrageous Conspiracy Theories That Will Leave You Asking Questions
25 Most Ridiculous Internet Challenges of All Time
In the age of social media, internet challenges have become increasingly popular. These trends often spread like wildfire 💥 and quickly go viral. While some of these dares are harmless fun, others can be downright dangerous and even deadly😱