As the golden years approach, many of us dream of a comfortable and relaxing haven to stretch our legs, soak up the sun, and savor our hard-earned retirement. With considerations like cost of living, healthcare accessibility, and quality of life, some states may not make the cut for your happily ever after.
Hold on to your armchairs, folks! We're about to unveil the 12 states you should think twice before sending out your change-of-address cards for retirement in 2023.
Alaska
While the allure of the Northern Lights and vast wilderness of Alaska might sound appealing, the harsh reality of high living costs, coupled with the most expensive healthcare in the nation, can be a financial strain for those on a fixed income.
The extreme cold and isolation can also pose physical and social challenges – this isn't the ideal place for retirees seeking a bustling social scene or readily accessible amenities. It sure is beautiful, but it might be best appreciated through a postcard for retirees.
New York
Known for its vibrant cultural scene, trendiest fashion, and iconic landmarks, the Big Apple does have its share of allure. According to WalletHub's 2023 rankings, it surfaces as one of the worst states for retirement primarily due to its high cost of living, healthcare costs running higher than the national average, and substantial taxes.
Additionally, the hustle and bustle of city life might not be everyone's cup of tea, especially if you yearn for tranquil, slow-paced twilight years – making it a tough apple to swallow for those living on a retirement income.
New Mexico
While the state boasts a rich cultural heritage and breathtaking landscapes, it is plagued with high crime rates and a less-than-stellar healthcare system. According to FBI data, New Mexico has the fourth-highest violent crime rate and the second-highest property crime rate in the nation.
Moreover, the United Health Foundation ranks the state's healthcare system as the eighth-worst in the country. Despite the allure of its vibrant art scene and tantalizing chili peppers, retirees might find the state's practical realities less than enchanting.
Washington
The Pacific Northwest's gem, Washington, with its lush landscapes and bustling tech scene, is a favorite among adventure seekers and innovators. However, retirees may find the cost of living to be a hurdle too high.
Seattle, for instance, has a cost of living index that's 72.3% higher than the national average. Additionally, the state's sales tax, one of the highest in the U.S., can significantly bite a retiree's budget. Even the typically cooler weather can disadvantage those seeking a warmer climate in their golden years.
California
Let's take a detour to the sunny state of California, known for its glamorous Hollywood stars, stunning beaches, and tech-savvy Silicon Valley. However, regarding retirement, California might not be as golden as it seems. The cost of living is sky-high, making it one of the most expensive states in the country.
The median home cost, for instance, dwarfs the national average. Then there's the state's infamous tax rates – among the highest nationwide. Add to this the state's precarious propensity for natural disasters, and California slips into the list of the 10 worst states for retirees in 2023.
Texas
Buckle up; we're heading to the Lone Star State. Despite its favorable tax environment with no state income tax, Texas stumbles when it comes to healthcare and overall living costs. According to the U.S. News & World Report, Texas ranks 40th in the nation for healthcare, making it a concern for those in their golden years.
Additionally, while it might seem tantalizingly low in some rural towns, the cost of living can skyrocket in bustling urban landscapes like Dallas or Austin. Therefore, be prepared to saddle up for a wild cost variation ride in Texas!
Arkansas
While its nickname, "The Natural State," might paint a picture of endless natural beauty and outdoor recreational opportunities, the retirement scene is less than idyllic. Data reveals that Arkansas has one of the highest poverty rates among seniors nationwide, nudging it into our top ten.
The state's healthcare system also leaves much to be desired, with a scarcity of top-tier medical facilities. Additionally, the state tax system isn't very friendly to retirees, with social security income and pensions subject to tax. Therefore, despite its natural allure, retiring in Arkansas might not be as peachy as it first appears.
Oklahoma
Unfortunately, Oklahoma, known for its cowboy culture and capacious plains, ranks unfavorably when it comes to retiree living. Statistically, Oklahoma has a higher-than-average crime rate, which retirees may find unsettling.
Despite having a cost of living 14.8% below the national average, healthcare quality in Oklahoma is comparatively low – a crucial factor to consider as health needs often increase with age. And let's not overlook the extreme weather; tornado season isn't exactly a retiree's delight!
West Virginia
While the state's cost of living is well below the national average, an appealing factor for many retirees, other aspects of life in the Mountain State are less inviting. Healthcare quality ranks among the lowest in the U.S., and the state's economy has struggled to diversify beyond the declining coal industry.
The poverty rate, a concerning 17.8%, reflects these economic struggles. Furthermore, the state's well-being index score is low, indicating that residents report lower satisfaction with their environment, social ties, financial security, and physical health. These factors make West Virginia a challenging option for retirees aiming for a carefree post-work life.
Alabama
The Heart of Dixie brims with charm, history, and classic Southern comfort, but the numbers tell a different story for retirees. A significant concern is the state's healthcare infrastructure, which ranks among the lowest nationwide, putting a strain on older adults.
Furthermore, Alabama's crime rate is higher than the national average, adding a layer of security concerns to retirement life. Lastly, while the cost of living is low, the state's poverty rate is alarmingly high at 16.9%, suggesting many residents lack financial stability. So, before the sweet lullaby of southern hospitality lures you, it's essential to consider these economic factors.
Tennessee
Tennessee offers affordability, but retirees prioritize health and financial stability as they age. However, the state faces a shortage of medical personnel, especially in dental and mental health offices. Retirees in rural areas must travel longer distances for hospitals. Crime is a concern, so retirees should examine crime statistics. Small towns provide a secure environment with access to amenities found in larger cities like Memphis and Chattanooga, despite higher crime rates there.
Mississippi
Mississippi emanates small-town charm, rendering it an idyllic haven for retirees seeking tranquility. However, rural dwelling presents its own unique set of trials. This captivating state, affectionately referred to as the Magnolia State, boasts a humid, subtropical climate that contributes to its distinction as one of the rainiest regions in the U.S. Unfortunately, it also contends with below-average life expectancy rates and a concerning poverty level, second only to Louisiana.
Despite these adversities, Mississippi remains an irresistible choice for those yearning for a serene and picturesque abode.
The Top 10 States Americans Are Moving Out From in Droves
It's no secret that the migratory patterns of Americans are ever-changing, largely influenced by social, economic, and environmental factors. While people moving around within the country is nothing new, 2023 brought with it a particularly noticeable shift. Here, we delve into the top states people are leaving and why.
The Top 10 States Americans Are Moving Out From in Droves
7 Best Pet Gates of 2023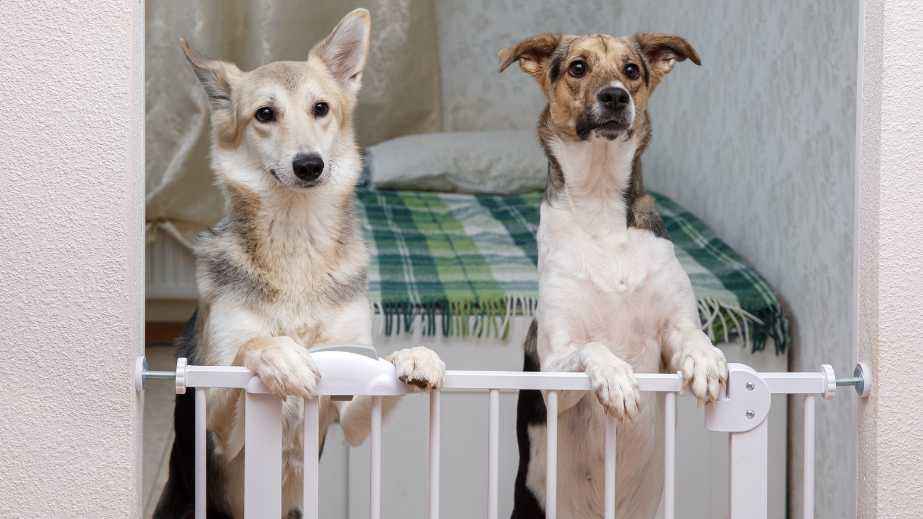 Dogs and cats are part of the family. And like any other family member, we want to ensure they are safe and secure. That's why a pet gate is such an essential addition to your home. It keeps your pets safe from getting into trouble and gives you peace of mind knowing that they can't escape when you're not around. Choosing the right dog gate can be daunting for pet parents. With so many different styles and sizes, it can take time to narrow down your choices.
10 Most Underrated States to Visit on Vacation in the U.S.
When it comes to tourism, some U.S. states get more than their fair share of attention. We all know about theme parks in Florida and California, theaters and museums in New York, skiing in Colorado, and beach life in New Jersey. Get ready to discover some hidden gems! Here are a few of the most underrated States to visit on vacation in the U.S.
10 Most Underrated States to Visit on Vacation in the U.S.
19 of the Most Dangerous Small Towns in America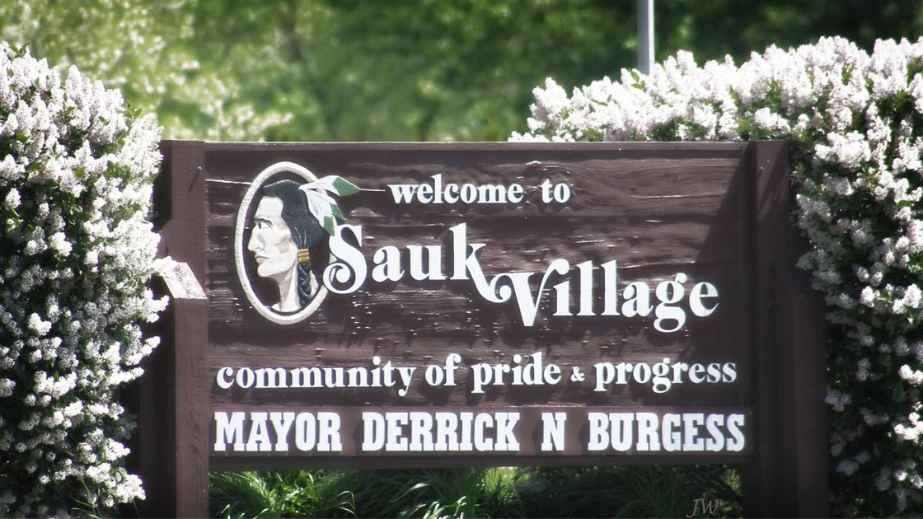 When you think of "small town," you imagine unlocked doors, neighborly hospitality, and picket fences, right? Well, think again. These small towns will have you reaching for Kevlar and a nimble getaway vehicle, leaving your valuables behind. Safety first, my friend!
19 of the Most Dangerous Small Towns in America
Retirement Party Ideas: Creative Ways To Celebrate a Milestone
Retirement Party Ideas: Hosting a party can be both exciting and daunting. There are many things to consider, from the guest list to the menu and entertainment. And, of course, you want to ensure the guest of honor has a memorable time.
Retirement Party Ideas: Creative Ways To Celebrate a Milestone