As we journey across the globe, it's important for us to understand and respect the diverse cultures and customs we encounter. Certain behaviors that are considered polite in the United States can be seen as offensive or discourteous elsewhere. In this light, we've compiled a list of 30 everyday habits of Americans that could be perceived as rude in other nations.
Tipping
While in the United States it's customary to leave a tip as a token of appreciation for good service, in countries like Japan and South Korea, this practice is seen as an affront. The service staff in these countries take pride in their work and view their wages as adequate compensation.
Sitting in the Backseat of a Taxi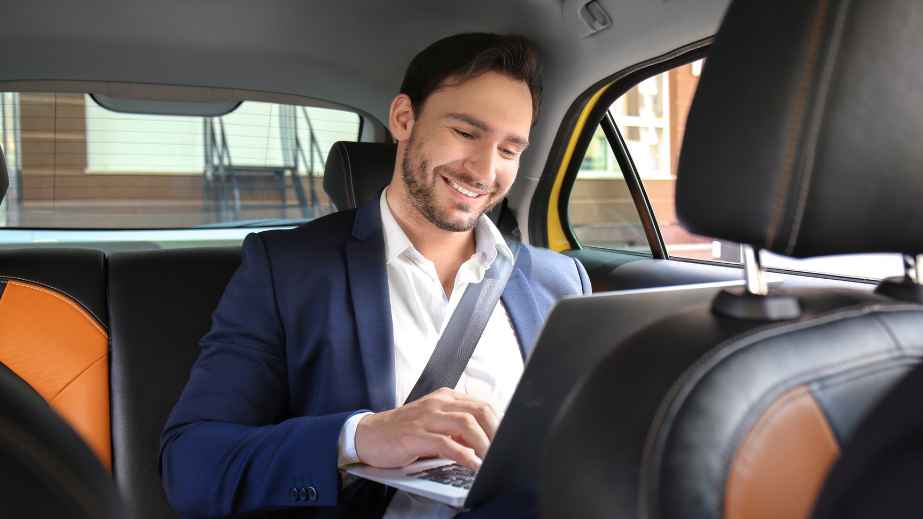 In contrast to the American norm, in Australia, New Zealand, parts of Ireland, Scotland, and the Netherlands, not riding shotgun in a taxi is seen as impolite. The front seat is often preferred to emphasize equality between the driver and passenger.
The Thumbs-Up Gesture
This common positive gesture in the United States might land you in hot water in the Middle East, Western Africa, Russia, and Greece, where it holds an offensive connotation, similar to an American middle finger.
Laughing Open-Mouthed
Japanese culture considers laughter that reveals your teeth to be unrefined. They view this action as similar to eating with your mouth open, a behavior seen as impolite by Americans.
Referring to the USA as "America"
In Latin America, specifying that you're from the "United States" instead of "America" is preferred as it acknowledges the collective identity of the American continents, both North and South.
Arriving Late
While "fashionably late" is an accepted concept in the United States, punctuality is prized in many countries, such as Germany, where tardiness is seen as a sign of disrespect.
Being Exactly on Time
Paradoxically, promptness can also cause offense. In Argentina and other Latin American cultures, arriving right on time for a social event is seen as overly eager, akin to being early in the United States.
Keeping One Hand in Your Pocket
A seemingly casual pose can be viewed as arrogant in Turkey and in several Asian countries, including South Korea.
Using the Left Hand for Actions
In parts of Africa, India, Sri Lanka, and the Middle East, the left hand is traditionally used for hygienic purposes. Thus, eating, gifting, or gesturing with the left hand is seen as disrespectful.
Opening a Gift Immediately
Ripping open a gift in front of the giver can be seen as greedy in many Asian societies, especially China and India. The polite course of action is to open the gift privately later.
Dressing Informally in Public
In many societies, particularly in Japan and most of Europe, appearing in public in casual attire like sweatpants, flip flops, or baseball caps is perceived as a lack of respect.
Modifying Your Food
In culinary cultures like France, Italy, Spain, and Japan, altering your dish with condiments like ketchup or hot sauce might be seen as insulting the chef's skills.
Displaying the Soles of Your Feet
In many Arab, Muslim, Hindu, and Buddhist cultures, showing the soles of your feet is deemed disrespectful as they're considered the dirtiest part of the body.
Wearing Shoes Indoors
In most Asian and Caribbean cultures, it's customary to remove your shoes when entering someone's home to avoid bringing dirt inside.
Drinking from a Shared Alcohol Supply
In Norway, it's considered impolite to drink alcohol brought by someone else to a party. Each guest typically consumes only what they brought.
Men Going Shirtless
In South Korea, men are generally expected to keep their shirts on in public places, even at the beach.
Eating in Public
In Rwanda and Japan, it's considered impolite to consume food in public places that aren't dedicated to eating, such as a bus or street.
Encouraging Guests to Help Themselves
While American hosts might encourage guests to make themselves at home, in many Asian cultures, guests expect their hosts to serve them as a form of hospitality.
Physical Contact
Physical touch, even a simple hug or pat on the back, can be seen as invasive in places like China, Thailand, Korea, and the Middle East.
Wearing Clothes in Saunas
In Scandinavian countries and Turkey, sauna-goers often bathe in the nude. Keeping your clothes on can come off as prudish.
Asking About Someone's Occupation
While it's a common conversation starter in the United States, asking about someone's job can be considered classist and offensive, particularly in nations with strong social-welfare systems like the Netherlands.
Declining Food
While refusing food might be seen as polite in the United States, in many Arab countries like Lebanon, turning down an offer of food is considered extremely rude.
Quickly Accepting Gifts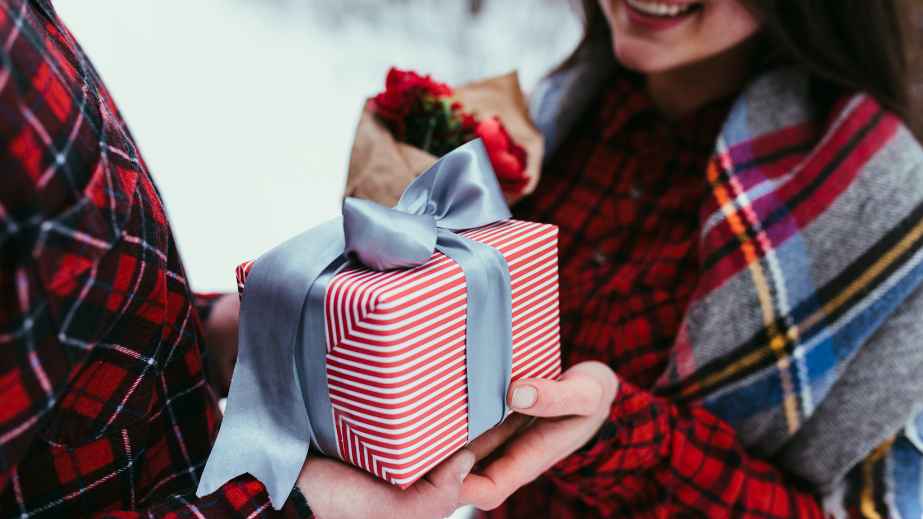 Cultures such as those in Japan and China view the act of initially declining a gift as a show of modesty. In China, it's customary to refuse a gift three times before accepting it.
Cleaning Your Plate
While Americans might view finishing a meal as a compliment to the host, in countries like China, the Philippines, Thailand, and Russia, it suggests that the host failed to provide enough food.
Blowing Your Nose in Public
In countries like China, France, Japan, Saudi Arabia, and Turkey, blowing your nose in public is seen as unseemly and disrespectful.
Prolonged Eye Contact
While often seen as a sign of trustworthiness in the United States, prolonged eye contact can be interpreted as a challenge or an act of disrespect in other cultures.
Using a Knife and Fork
In several countries, particularly those in Asia, eating with chopsticks or directly with hands is the norm, and using a knife and fork might be seen as a slight to traditional etiquette.
Gesturing with the Index Finger
In the United States, gesturing with your index finger can be a simple way to call someone over. However, in many cultures, this gesture is used only for animals and is seen as degrading when used toward a person.
Leaving Food Unfinished
Just as cleaning your plate can be seen as rude, so too can leaving food unfinished. In many cultures, this is seen as wasteful and disrespectful to the host.
Discussing Personal Matters
In some cultures, particularly those in Scandinavia and East Asia, discussing personal matters is reserved for close friends and family, and bringing up these topics can make people uncomfortable.
As we tread the path of global citizens, it's crucial to keep these cultural differences in mind. Respect for the customs of our hosts not only deepens our travel experiences but also fosters a more understanding and tolerant world.
11 Things My Late Dad Told Me Which I Considered Stupid but Later Turned Out To Be Life's Truest Realities
We all have that one person we consider our life guru. For me, that was my late father. He always had an opinion on everything, and even though I didn't always take it on board, hindsight showed that he knew what he was talking about. Now, if only I could get him to stop haunting me in my dreams and give me some stock tips!
11 Things My Late Dad Told Me Which I Considered Stupid but Later Turned Out To Be Life's Truest Realities
The Ultimate Buying Guide to the Best Luggage Sets (2023)
When it comes to choosing the best luggage set to buy, there are a lot of factors you need to consider. For example, what type of traveler are you? How often do you travel? What is your budget? Do you need a hardshell or softshell suitcase?
The Ultimate Buying Guide to the Best Luggage Sets (2023)
15 Old-School Etiquette Rules That Have Disappeared
Good manners and etiquette are essential tools for navigating the world in a respectful and civil manner. But over time, certain etiquette rules have gone by the wayside as society has evolved. Here are fifteen old-school etiquette rules that have disappeared from modern life.
15 Old-School Etiquette Rules That Have Disappeared
20 Things Americans Do Without Realizing How Weird It Is
Americans have an amazing culture and lifestyle that often goes unnoticed. From our way of speaking to our fashion choices, we do countless things that might seem peculiar to other cultures.
20 Things Americans Do Without Realizing How Weird It Is
10 Things Americans Do That Most Non-Americans Say They Find Completely Bizarre
Yo, what's good, fam? Today we're talking about some of the most common things in America that non-Americans find totally strange. So, let's jump right in.
10 Things Americans Do That Most Non-Americans Say They Find Completely Bizarre