Yo, what's good, fam? Today we're talking about some of the most common things in America that non-Americans find totally strange. So, let's jump right in.
Red Solo Cups
These bad boys are a staple at any party or gathering in the US. They're cheap, disposable, and hold just enough beer to keep the party going. But, in other countries, people might find it weird that Americans don't just use regular cups or glasses.
Free Drink Refills
Here's a noteworthy detail: one can usually get free refills on drinks at restaurants and fast-food establishments in America. However, other nations may not have this perk available and might need to purchase an additional beverage each time.
Healthcare Workers Going Home After Work Still in Scrubs
In the U.S., it's commonplace to spot healthcare workers wearing their scrubs in public spaces outside of work; however, other countries may require that medical personnel change out of their hospital clothes before leaving the clinic or hospital.
Teachers Buy School Stuff So They Can Teach
In America, it's common for teachers to have to buy supplies for their classrooms. But, in other countries, the school or government might provide those supplies.
Homecoming, Sadie Hawkins, Prom
These are all big events in American high schools, and it's not uncommon for students to spend a lot of money on fancy dresses, suits, and tickets. But, in other countries, they might not have these types of events, or they might not be as big of a deal.
Turning Right on a Red Light While Driving
This is legal in the US as long as there is no sign prohibiting it, and it's pretty normal to see people do it. But, in other countries, it's not allowed and might be considered dangerous.
The Cashier Collects Your Credit Card To Pay at the Restaurant
In the United States, it's typical for a cashier to process your credit card transaction. However, in other countries, you may be required to swipe your card due to security concerns when entrusting someone else with such sensitive information.
Tipping culture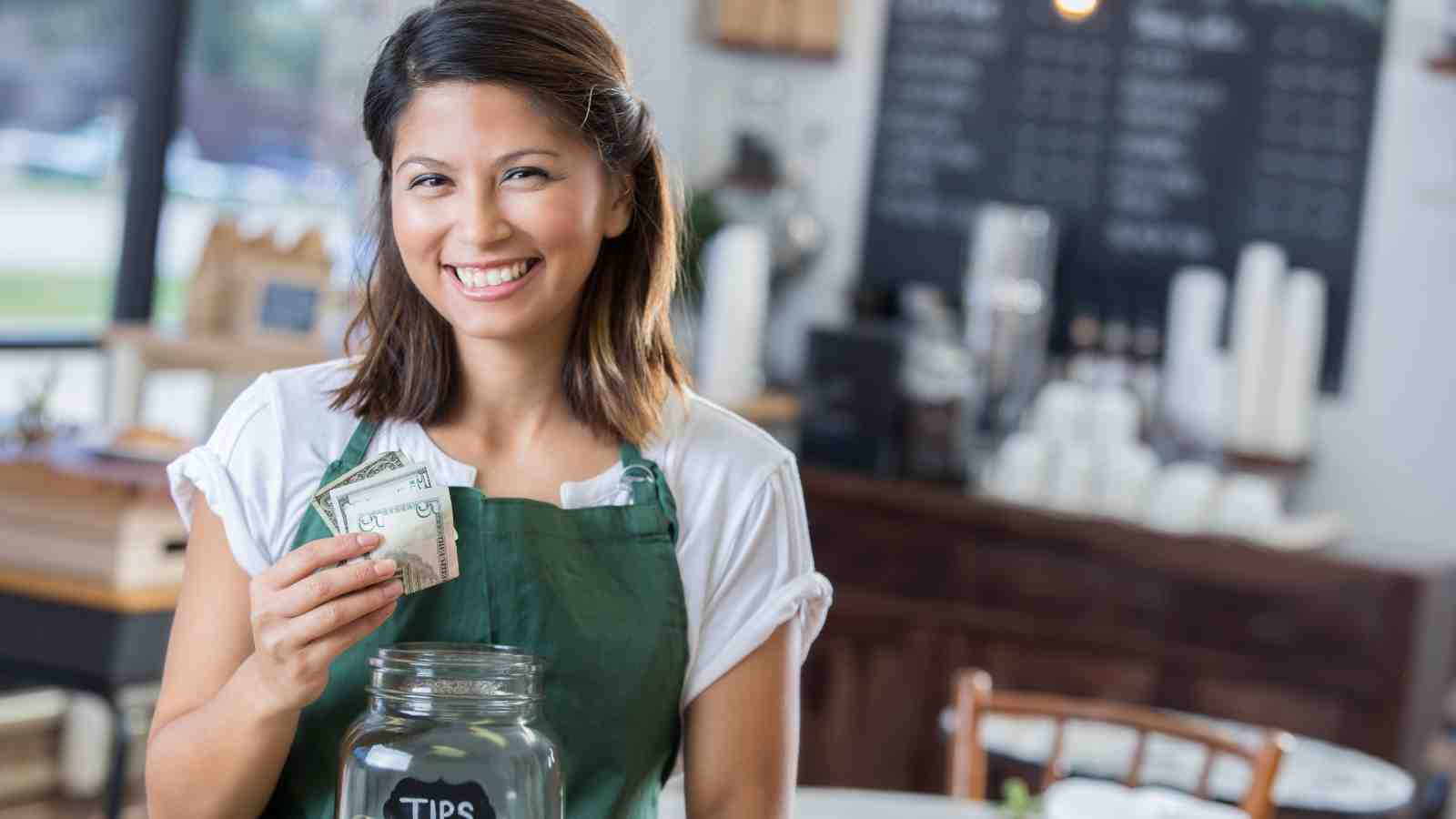 In the United States, tipping service workers such as servers and bartenders is considered to be customary- most people give a 15-20% gratuity on top of their bill. However, different countries have varying norms when it comes to tipping; in most places, it may not be expected at all due to higher wages or distinct cultural customs!
Getting Into University by Being Good at Sports
Although it's common in the United States for universities to offer scholarships to promising athletes, many other countries evaluate and accept students based solely on their academic performance.
TV Ads for Prescription Meds
In the United States, it is pretty common to see advertisements for prescription drugs on television. Comparatively, however, these types of commercials are prohibited or restricted in a majority of other nations around the world.
So, there you have it. These are just some of the things that non-Americans might find bizarre about Americans. But, at the end of the day, we do things our own way, and that's what makes us unique.
God Bless America!