For generations, America has shined as a beacon of hope, promising a better life and abundant opportunities beyond the boundaries of one's homeland. People from all corners of the world have eagerly flocked to its shores, chasing after the ever-alluring American Dream.
However, let's face it, America is far from perfect. It's a land of contradiction that both frustrates and fascinates me. The stark reality of economic inequality, social injustice, and racial discrimination leaves me hesitant to move here permanently. But amidst it all, there are aspects of this country that I truly admire. So, in this piece, I'll take you on a journey through the five things I despise and the ten things I adore about America, all while explaining why I still can't bring myself to immigrate fully.
These five things really irk me about America. Let me break them down for you:
Wide Wealth Gap
Income inequality has been soaring ever since the 1980s, and in recent years, it has become even more glaring as economic growth overwhelmingly favors the wealthiest Americans. Picture this: the top 1% of US earners possess nearly 40% of all wealth, but the bottom 50% – a whopping 160 million Americans – only have a measly 2.5%. This gaping divide hampers upward mobility and shatters the fabric of their lives, leaving them in dire straits.
Racial Discrimination Is Prevalent
This persisting issue has plagued the country since its beginning, leaving many doubtful of a speedy resolution. It's a glaring reminder of why numerous individuals are hesitant to immigrate to America, despite its abundant positive attributes.
Lack of Access To Quality Healthcare
This disparity is evident in communities of color and lower-income groups, who often lack access to the same level of care as their wealthier counterparts. Consequently, they face worse outcomes and are deprived of essential treatments and preventive measures. Addressing this healthcare inequality is paramount in America, a crucial step towards attaining genuine health equity. Let's bridge this gap for a healthier future!
Political Divisions Are at an All-Time High
Both sides remain steadfast, unwilling to budge, and deaf to opposing perspectives. Tensions soar, grievances simmer, and animosity festers among Americans with divergent political ideologies. The refusal to find common ground grinds progress to a halt on critical issues—healthcare reform, immigration policy, and economic inequality.
Gun Violence Persists
Despite countless efforts to tackle the issue, it continues to persist in numerous forms across the nation. A heartbreaking reality for countless Americans who have tragically lost loved ones to the senseless violence inflicted by firearms.
Ten things I like about America:
The Sheer Diversity of Its People, Cultures, and Beliefs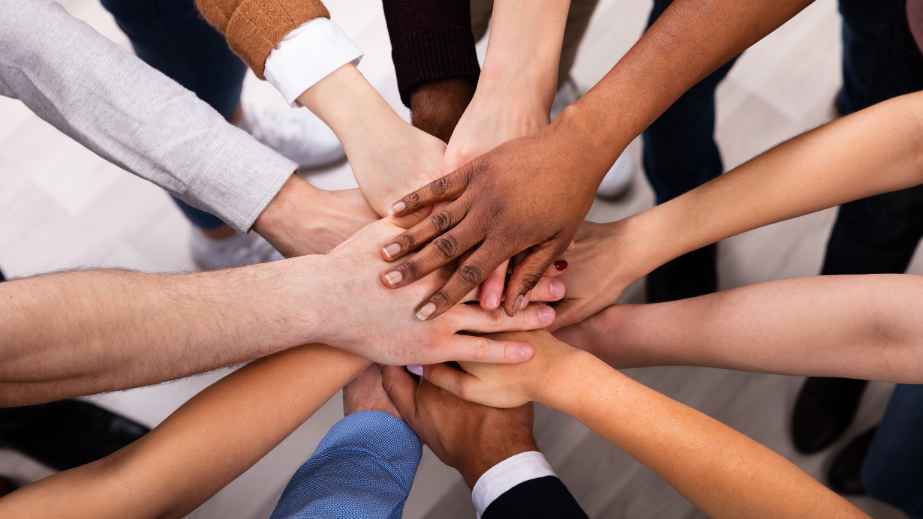 America's incredible diversity of people, cultures, and beliefs is a captivating tapestry. With countless ethnicities and unique customs and traditions, America offers a delightful melting pot of experiences. From the electric music and art scene in bustling New York City to the tantalizing world cuisine in vibrant Los Angeles, diversity knows no bounds.
What makes America even more appealing is finding a place where you truly belong, no matter your background or beliefs. It's an alluring destination that embraces immigrants with open arms.
Vibrant Cities With Unique Neighborhoods
The possibilities are endless, from the vibrant streets of New York City to the mesmerizing Golden Gate Bridge in San Francisco and the lively Pike Place Market in Seattle! Dive into a world of attractions and experiences that will leave you in awe. Immerse yourself in art galleries, museums, mouthwatering restaurants, pulsating music venues, and breathtaking theater performances. Whether you seek a quick weekend getaway or an extended exploration of a vibrant city, America's urban gems have got you covered!
Plenty of Job Opportunities and Business Prospects
With a wealth of job opportunities and endless options, the possibilities for gainful employment are boundless. Moreover, the business prospects in America are nothing short of remarkable – entrepreneurs from around the globe converge on the US, eager to harness its immense market potential and diverse customer base.
Freedom of Speech
Enshrined in the United States Constitution, the right to express views, opinions, and beliefs fearlessly draws individuals to stay or immigrate here, seeking refuge in a land where freedom of speech reigns supreme. This core tenet has paved the way for transformative progress, enriching lives nationwide.🗽🇺🇸
High-Quality Education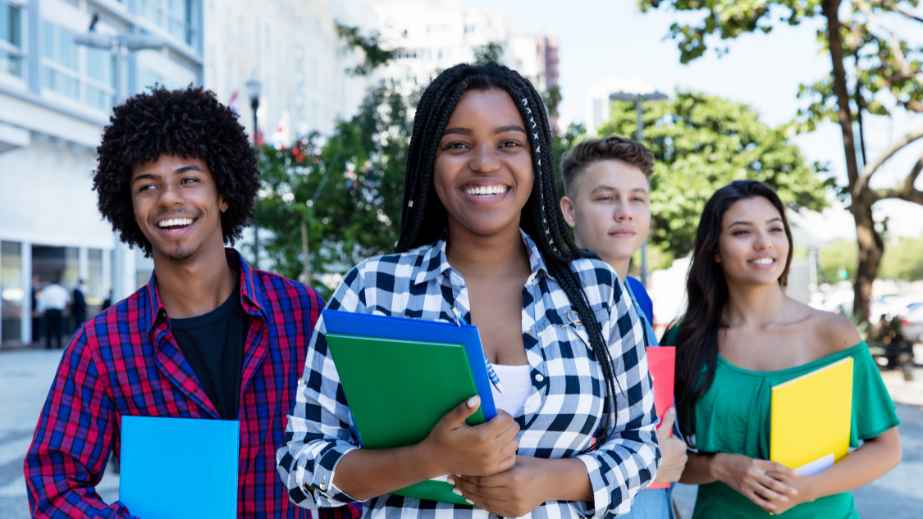 It empowers individuals from underprivileged backgrounds to access top-notch education across various fields—a privilege lacking in many nations. Moreover, these universities boast world-class faculty and cutting-edge infrastructure, adding an irresistible charm for international students.
The Focus on Innovation and Technology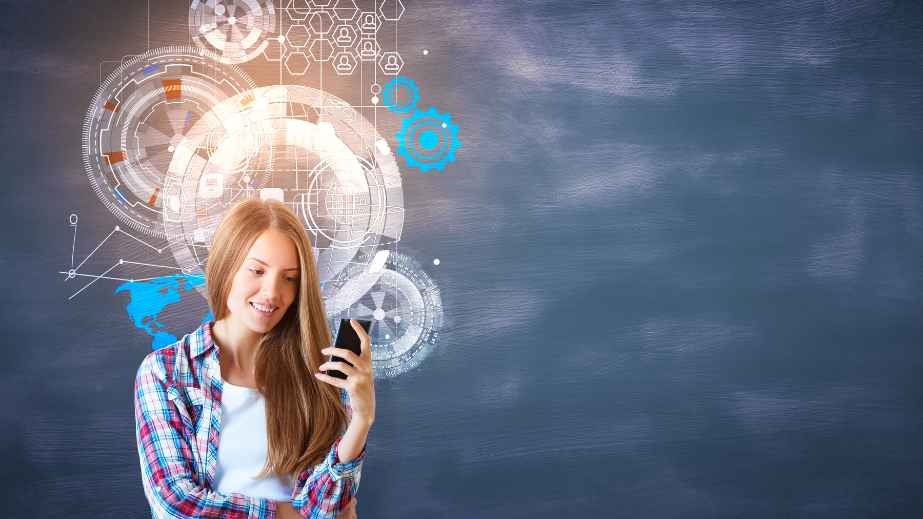 The US has been an absolute trailblazer in developing groundbreaking products, services, and technologies that have revolutionized the world economy. From propelling the very first satellite into the infinite realm of space to pioneering cutting-edge medical treatments, Americans have consistently shattered limitations with their unparalleled creativity and ingenuity.
This unwavering commitment to innovation has propelled the US to the forefront as a global leader across diverse fields, including medicine, aerospace, agriculture, finance, and beyond. Prepare to be inspired!
The Wide Variety of Cuisines and Flavors Available
The United States is famous for its mouthwatering culinary delights, ranging from classic apple pie to mind-blowing global fusion creations. Unsurprisingly, countless food enthusiasts flock here to indulge in the country's vibrant and diverse gastronomic offerings.
America has everything from delectable vegan havens to finger-licking Southern-style BBQ havens. Whether craving comfort food that warms your soul or seeking an extraordinary and flavor-packed dining adventure, the land of opportunity has got you covered! 🍽️🇺🇸
Its Beautiful National Parks
From the awe-inspiring granite cliffs and towering sequoias of Yosemite National Park to the breathtaking vistas of Grand Teton National Park, get ready for a journey that will ignite your wonder. These parks offer endless opportunities for exploration and relaxation, letting you camp under the stars, wander through meadows teeming with wildflowers, and marvel at majestic mountain ranges.
Step into these incredible natural wonders and create memories that will last a lifetime.
The Dedication To Assisting Those in Need
The United States government extends a helping hand to its citizens through diverse services, ranging from medical care and housing support to job training and education programs. This unwavering dedication to those in need stands out as one of the things I truly admire about America.
It reflects the country's commitment to its citizens' success and well-being.
Its Commitment to Democracy
Through its vibrant democratic processes, America guarantees citizens an equal say in choosing their local, state, and national representatives. It empowers individuals to express their opinions freely to shape policies and laws that impact their lives. This unwavering commitment to democracy upholds the fundamental right to vote, amplifying the voices of people from all walks of life—a powerful tool for progress and inclusivity.
Despite the ten amazing aspects of America, I must confess I'm not quite ready to settle here permanently. The five issues I detest are deeply ingrained in the country's past and present. They persist unresolved, casting a shadow on the land of countless possibilities.
America is a place of conflicting emotions, where dreams thrive, but burdens persist. Nonetheless, it holds a special place in my heart, a beacon of hope. These issues will be conquered someday, paving the way for a future free from discrimination and injustice. Until then, my admiration for this country's virtues will remain steadfast, even from a distance.
13 Things That Creep Me Out About America as an African Immigrant
As an African immigrant, arriving in America has been an experience filled with fascination, discovery, and moments of culture shock. The United States, often called the land of opportunity, has a diverse cultural palette, progressive ideologies, and unique societal norms.
13 Things That Creep Me Out About America as an African Immigrant
8 Best Dog Backpacks for Hiking and Outdoor Adventures
Some might say that dogs are man's best friend. But what about when man needs a little help carrying his load? Carrying all your dog's supplies can be a pain, especially if you're also trying to bring your own things on your outdoor adventure. That's where dog backpacks come in handy.
8 Best Dog Backpacks for Hiking and Outdoor Adventures
20 Things Americans Do Without Realizing How Weird It Is
Americans have an amazing culture and lifestyle that often goes unnoticed. From our way of speaking to our fashion choices, we do countless things that might seem peculiar to other cultures.
20 Things Americans Do Without Realizing How Weird It Is
15 American Phrases That Confuse Foreigners
Are you ever confused when speaking to someone from the United States? Do certain phrases they use make no sense at all? You're not alone! Many foreigners find American English confusing because of its unique idioms and expressions.
15 American Phrases That Confuse Foreigners
10 Things Americans Do That Annoy the Rest of the World
Have you ever been accused of doing something that's not considered polite in a foreign country? If so, then you know the feeling of being judged by people who don't understand your culture. Americans have a reputation for many things, but unfortunately, some of our habits can be seen as rude or inappropriate in other cultures. From table manners to tipping etiquette, here are 10 things that Americans do which annoy the rest of the world.