Gentlemen, fasten your seatbelts! We're about to dive into a pool of male behaviors that have women wrinkling their noses faster than finding spoiled milk in their morning coffee. Let's tackle 20 habits that women find as enticing as a wet blanket!
The Overzealous Rights Usurper
Attempting to dictate women's rights and bodies is as ill-fitting as a penguin in a tropical rainforest. The golden rule is simple: women's rights, women's bodies, women's choices.
Sir Uninvited Gaze
Persistently trailing behind a woman like a persistent mosquito buzz is a substantial red flag! It's as unsettling as a skunk at a garden party. Her space is to be revered, not encroached upon.
Lord Clingy McHangon
Craving constant validation and attention is as appealing as burnt toast for breakfast. Women appreciate men who exhibit confidence and independence, not those mimicking forlorn puppies.
The Misdirected Smile Inspector
Asking why she isn't smiling? Women aren't mandated to exhibit a grin akin to a Halloween jack-o-lantern constantly. They're human beings with a spectrum of emotions and expressions.
Mr. No-Means-Maybe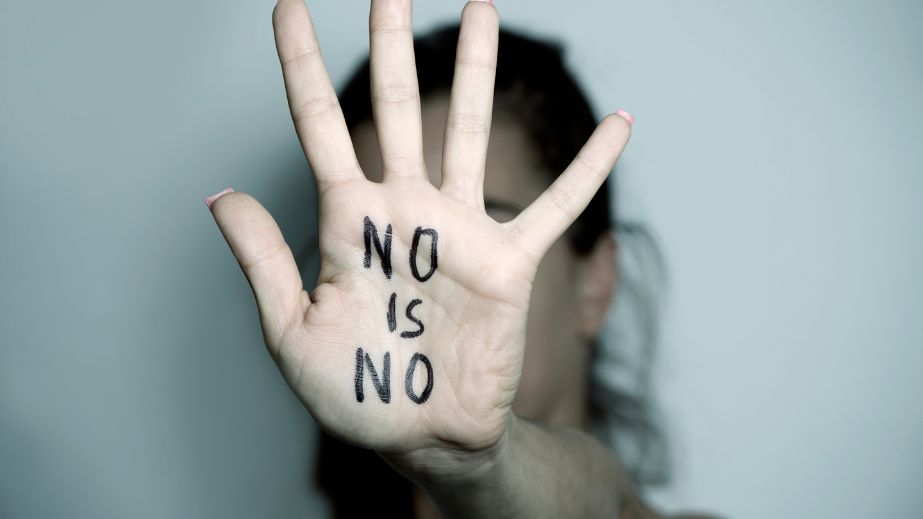 When a woman declares "No," she means "No," not "Try again after ten minutes." Honoring her refusal is as essential as a life jacket on a sinking ship.
The Inopportune Spitter
Spitting? This isn't a wild west showdown! A public display of your saliva prowess is as pleasant as finding a hair in your soup. Gentlemen, please, keep the spit for your toothbrush!
The Misplaced Blame Shifter
Blaming a woman for not reciprocating your interest? It's time for a reality check: if she's not interested, it's not her fault. Acceptance is vital; nobody owes you a date.
The Eager Alpha-Sigma Advocate
Proclaiming 'alpha' or 'sigma' status is as intriguing for a woman as watching a sloth race. Women are intrigued by your personality, kindness, and actions, not your arbitrary labels.
Agent Stealthy Hands
Manhandling her waist, hips, or lower back to move her aside? She's not an errant shopping cart. Women demand the same respect for their personal space as men.
The Disregardful Decision Override
Ignoring a woman's decisions is as charming as a cockroach at a Michelin-starred restaurant. Women are individuals with thoughts, feelings, and autonomy. Treating them as puppets is a recipe for disaster.
The Misguided Apology Addresser
Apologizing to her partner instead of her? That's equivalent to crediting a ghostwriter for an author's bestseller. Respect demands that you apologize to the person you've wronged directly.
The Relentless Flirt
When a woman shows no interest, she's not playing hard to get; she's genuinely not interested. Just as you wouldn't rush a red traffic light, respect her signals and know when to withdraw gracefully.
Dirty Hands, No Hearts
Dirty hands? As welcome as muddy footprints on a white carpet. Hygiene matters, gentlemen! Cleanliness is next to attractiveness.
The Misguided Emotional Assessor
Claiming that anger isn't an emotion while labeling women 'emotional'? It's like saying fire isn't hot. Emotions are universal and not limited by gender.
Mr. I-Don't-Read-Social-Cues
Flirting with women who prefer women is as useful as selling sand in a desert. Respect her orientation, gentlemen. The sea is vast and filled with other fishes!
The Uninvited Pic Sender
Just as nobody enjoys a surprise ice bucket challenge, women don't appreciate unrequested pictures. Consent is the cornerstone of interaction, online or off.
The Condescending Flirt
Combining negging with flirting is like blending water and oil – they repel each other. Women crave respect and validation, not belittlement.
Attire Isn't Consent
Here's a breaking bulletin: a woman's outfit isn't a consent advertisement. Deciding a woman's 'availability' based on her attire is as silly as blaming the wind for a bad hair day.
Mr. Doesn't-Know-When-To-Stop
Persistently pursuing her despite her clear disinterest is as appealing as finding a fly in your soup. Reading signals and understanding when to step back is crucial.
The Overbearing Personal-Space Invader
Invading her personal space without invitation is as welcome as a shark at a swimming pool. Respect her personal boundaries, gentlemen. A step back goes a long way.
There you have it, the definitive list of habits that women find unappealing. Gentlemen, take heed, and may we all strive for better understanding and mutual respect!
13 Reasons Women Start to Dislike Their Partners
"I can't stand my partner!" your closest friend exclaims – and you let out a deep, prolonged sigh as you understand their sentiment all too well. Sometimes, relationships can take a turn for the worse, and you may feel disdainful for your significant other.
The 9 Best Travel Backpacks For Women in 2023
To assist you in making an informed purchasing decision, we've compiled all the necessary information and curated a list of the top nine travel backpacks for women. Rest assured, we've got you covered every step of the way on your exciting journey.
The 9 Best Travel Backpacks For Women in 2023
10 Things Women Can Get Away With at the Workplace That Men Can't
Have you ever noticed that some women in the workplace get away with things that men would be penalized for? From preferential treatment to less stringent expectations, certain realities of office life favor female employees.
10 Things Women Can Get Away With at the Workplace That Men Can't
The 15 Things Women Only Do With the Men They Love
Love is a complex, beautiful emotion that inspires profound behaviors. We express our love in various ways, some universal, while others are unique to each individual. Among these expressions, there are specific actions women often reserve for the men they deeply love.
21 Things That Drive Guys Crazy When Women Do Them
In relationships, certain actions may repel men. Recently the Reddit community shared its top dislikes when it comes to women.