If there's one thing that everyone can agree on, it's that relationships can be complicated. Women and men often think they understand each other, but communication can still get lost in translation or remain unspoken. And while men may not always express what they want from their partners, there are certain things that they secretly wish women would do without them having to ask for it.
That's why we've compiled a list of 19 things men secretly want women to do but might not say out loud. Whether it's creating more intimacy, showing more appreciation, or simply taking the lead in the bedroom, these insights could help any woman better understand the desires of her male partner and ultimately improve their relationship. So fasten your seat belts, and let's dive in!
Randomly Showing Affection Or Care
One of the things that men secretly want from women but won't say out loud is to be shown affection and care, even if it's random. Men might not show it, but they crave that gentle touch, a warm embrace, and little acts of kindness that show they are appreciated. Whether it's a good morning kiss, holding their hand while walking, or simply listening to their worries after a tiring day, random displays of affection can go a long way to making a man feel loved and desired.
It's like adding sprinkles to an ice cream cone. Sure, it's already delicious, but those colorful little bits make it even more satisfying. So, surprise your man with a sweet gesture today and see how it enhances your relationship.
Touch Me More
Touch is an essential aspect of human connection, and it holds a lot of power in relationships. Studies have shown that touch can increase feelings of empathy and trust between individuals. This physical connection can be crucial for men's happiness and fulfillment in relationships.
Many may not vocalize it, but they secretly want women to touch them more often. From a gentle caress on the arm to a loving hug or playful tickle, physical touch can communicate love, understanding, and affection in ways that words simply cannot. So, ladies, don't be afraid to reach out and touch your man. The little gesture could make a big difference in your relationship.
Give Compliments
Ladies, let's talk compliments! We all know that men secretly love receiving them, but did you know they want specific compliments? It's not just about telling him he looks handsome (although that never hurts); it's about acknowledging his efforts and achievements. Maybe he nailed a work presentation or put in extra effort at the gym – let him know you noticed!
Compliments highlighting his intelligence, sense of humor, and compassionate nature boost his confidence and reinforce his positive traits. So go ahead and make his day with a genuine and specific compliment – it will be appreciated more than you know!
Give Longer Hugs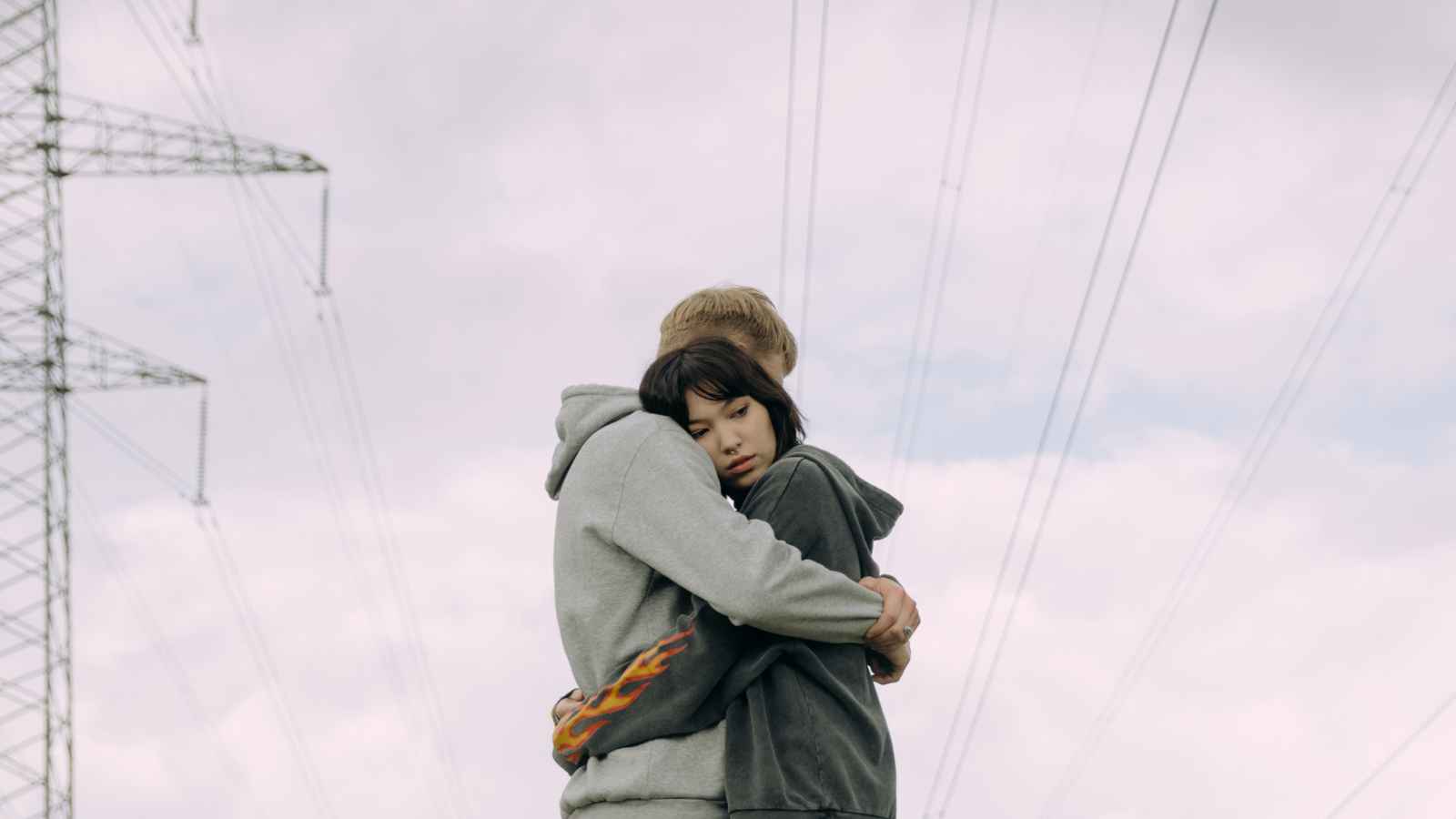 Have you ever felt like a hug was just too brief? Like it was over before you even had a chance to embrace the other person fully? Men feel the same way. Yes, you read that right. One of the things that men secretly want women to do is to give more extended hugs.
According to experts, longer hugs release oxytocin, a hormone that creates a sense of bonding and intimacy. So, go ahead and linger a little longer in those embraces. You might just be doing your significant other a favor. Plus, who doesn't love a warm and comforting hug?
Tells Us Exactly What You Want
Alright, ladies, it's time to cut the guessing games and get real. Men may act like they have everything under control, but trust us, they secretly crave direction in the bedroom. That's right, one of the things they won't say out loud is that they want you to be explicit about what you want in bed. No more "I'm fine with whatever" or expecting them to read your mind.
Instead, speak up and tell your partner exactly what you want and how you want it. Not only will this make for a better sexual experience, but it also shows confidence and assertiveness, which is incredibly sexy. So, don't be afraid to take charge and communicate your desires because it's a win-win situation for everyone involved.
Give Us Flowers
Men may not always express it, but receiving flowers is something that they secretly yearn for. It may be due to the societal construct that flowers are a feminine gift, but it doesn't change the fact that they bring joy and can symbolize appreciation and love. Plus, who doesn't love the scent and beauty of fresh flowers in their home or office?
So ladies, don't wait for a special occasion to surprise your man with a bouquet of his favorite blooms. It could be just what he needs to brighten up his day and let him know how much you care. And for those who may be worried about being judged for giving a "girly" gift, remember that the thought and effort count, not the gender stereotype attached to the gift.
Try To Cheer Me Up On A Bad Day
We all have those days when everything seems to be going wrong; no matter what we do, it just isn't enough. Ladies, when we're having a rough day, we secretly want you to try to cheer us up. You don't have to be a comedian or perform magic tricks, just a little effort can go a long way.
Bring us our favorite snack or drink, tell us a joke or cheesy pick-up line, or hug us tight. It might sound simple, but the impact can be huge. Knowing that we're not alone and that someone cares can turn a terrible day into a better one. So, ladies, listen up – if you want to make your man's day a little brighter, try to cheer him up on his bad days. Trust us, he'll appreciate it.
Be More Playful
Do you know what's an absolute game-changer for men? When a woman brings a little playful energy to the table. It's not about being immature or inauthentic. Instead, being more playful is tapping into the joy and curiosity that makes life worth living. And guess what? Men love it. They may not always say it out loud, but trust us; they notice when someone brings a little fun to their day.
So go ahead and make that silly face, challenge him to a game of ping pong, or suggest a spontaneous road trip. Life is too short to take everything so seriously, and being more playful will create memories that last a lifetime. Plus, it's a great way to bring a smile to that special someone's face.
Be More Honest
Ladies, let's face it. Men can be quite complicated creatures. They often don't speak their minds, preferring to bottle up their emotions and desires, leaving us women to play a game of mind-reading. However, it's time to end this charade and be more honest with each other.
It may feel scary to lay it all out on the table, but isn't it better to understand what our partners expect from us? Communication is key to any successful relationship, including being honest about our wants and needs. So let's drop the guessing game and have those real conversations. Trust us; the rewards will be worth it. 😉
Plan Dates Yourself
Ladies, it's time to take charge of your dating life and plan some dates yourself! Let's face it, men love it when we show initiative and take the lead. Plus, it's a great way to show how much we care and put in the effort. So, why not surprise your man by planning a fun, exciting, and unique date that he'll never forget?
It could be something as simple as a picnic in the park or something more adventurous like rock climbing. The possibilities are endless! And who knows, he might just appreciate your efforts so much that he'll return the favor and plan an amazing date for you too. So, go ahead and take the reins, plan a date, and have some fun!
Make The First Move
Let's be honest, ladies. We've all been waiting for the guy to make the first move, but he just doesn't seem to be catching on to our subtle hints. Well, guess what? Men secretly want us to make the first move! Yes, you read that right. They find it incredibly attractive and confident when a woman takes the initiative. Plus, it takes the pressure off them to make the first move constantly.
So, next time you're interested in a guy, take a deep breath, channel your inner Beyoncé, and make the first move. Who knows, you may just end up with the love of your life.
Do Random Acts Of Kindness
Let's be real, ladies. We all want to do whatever it takes to make our man happy. And it turns out that doing random acts of kindness is one of the biggest things that men secretly want their significant other to do. Whether it's leaving a cute note on the bathroom mirror, surprising them with their favorite meal, or even something as simple as a quick text message to say "I love you," these little gestures show our man that we care.
Plus, it feels pretty darn good to know that we're making them feel appreciated and loved. So go ahead, get creative with your random acts of kindness. Who knows, you just might be surprised by their positive impact on your relationship!
Take An Interest In My Hobbies
Hey ladies, here's a little secret about men – we love it when you take an interest in our hobbies! Whether it's playing video games, tinkering with cars, or even collecting stamps (hey, don't judge), our hobbies are a major part of who we are. When you show curiosity and enthusiasm toward something we're passionate about, it shows that you care about us on a deeper level. Plus, who knows? You might even discover a new hobby yourself!
So go ahead, ask us questions, try it out with us, or even surprise us with a gift related to our hobby. Trust us, it'll make us feel appreciated and loved.
Don't Make Romance A Job
Ladies, let's talk about the elephant in the room: romance. We all know that it's important to show our significant other that we care, but sometimes it feels like a chore. Don't get me wrong, buying thoughtful gifts, planning date nights, and sending sweet messages are all great ways to show your partner you love them. But let's not make it feel like a job we have to complete.
Romance should come from the heart, not from a checklist. Instead of stressing about grand gestures, focus on the little things that make your partner happy. Maybe it's getting up early to make them breakfast or giving them a massage after a long day. At the end of the day, it's the small moments that make the biggest impact. So, let's ditch the pressure and enjoy the ride. Romance should be fun, not something we dread doing.
Initiate Intimacy
Initiating intimacy is something that men secretly want women to do but may not always say out loud. It can be nerve-wracking for both parties, but taking the lead in making the first move can be a huge turn-on. Don't be afraid to show your desire and take control in the bedroom.
Men appreciate a woman who knows what she wants and isn't afraid to express it. Whether it's initiating physical touch or suggesting a new position, taking the initiative can spice up your sex life and bring you closer together. So, go ahead and take charge. Your partner will thank you for it later.
Don't Make Everything About You
Ladies, let's be real – the world doesn't revolve around us, even if our thoughts do! Men appreciate a woman who is confident, assertive, and independent, but there's a fine line between being self-assured and being self-centered. Don't make every conversation about you and your problems, or always demand the attention be on you. While venting our emotions is important, remember to also listen to what your man has to say.
Showing an interest in his life and experiences shows that you are a well-rounded partner and genuinely care about him. So, next time you catch yourself monopolizing the conversation, take a step back and ask your man how his day was. You may be surprised at how much it strengthens your relationship!
Don't Get Offended By Genuine Date Requests
In today's world, where modern dating comes with an entirely different set of rules and expectations, it's easy to get offended by a genuine date request. But here's the thing, ladies: most men won't explicitly express their desire to go out on a date with you. So, when a guy finally works up the courage to ask you out, don't shoot him down with a snarky comment or a haughty attitude. Instead, approach the situation with an open mind and a bit of humor.
Who knows, you might even end up having a great time, whether it turns out to be a romantic rendezvous or simply a fun, friendly hangout. Don't let fear or insecurity prevent you from taking a chance on those who take a chance on you. Remember, authenticity is key in any relationship, no matter how big or small. So, throw caution to the wind and embrace those genuine date requests with a smile and an open heart.
Be More Open To New Things
Alright, ladies, it's time to step out of our comfort zones and try something new! One thing that men secretly want from us is to be more open to new things. Whether it's trying new cuisine, exploring a new place, or even experimenting with a new hobby, showing a willingness to try new things is attractive and can lead to some incredible experiences. Plus, being open-minded demonstrates an eagerness to learn and grow individually and in a relationship.
So let's put aside our apprehensions and try something new today – who knows, we may just discover a newfound passion or create some unforgettable memories.
Make It Clear You're With Me
Ladies, it's time to make it clear to the world that you are taken. No, I don't mean walking around with a giant "Property of [insert name here]" t-shirt (although, feel free to if that's your thing). I mean small gestures like holding hands or a subtle arm around the waist to let everyone know that you are spoken for.
Men like to feel secure in their relationships, and making it clear that you are with them can go a long way in building that foundation of trust and loyalty. Plus, who doesn't love a little PDA? So go ahead, show the world who your man is, and give him a little extra confidence boost while you're at it.
21 Things Women Do That Guys Can't Stand
When it comes to relationships, there are certain things that can turn men off. The Reddit community recently weighed in on this topic and shared their top turn-offs when it comes to women. While it's important to remember that every person is different and you should always be true to yourself, it can be helpful to know what some men find unappealing
21 Things Women Do That Guys Can't Stand
18 Gaslighting Phrases That May Be Sabotaging Your Relationships
When it comes to relationships, trust and open communication are two of the most important factors for success. But unfortunately, some people use manipulative tactics to control their partners without their knowledge. This type of psychological abuse is known as "gaslighting"—a term derived from a 1938 play called Gas Light in which a husband attempts to drive his wife crazy by manipulating her environment and making her doubt herself.
18 Gaslighting Phrases That May Be Sabotaging Your Relationships
20 Red Flags That Prove He is Green with Envy, and He's Keeping It a Secret!
We've all experienced envy in some form or another. Whether it's the neighbor with a new car or the colleague who got the promotion you wanted, feeling envious of others is a normal part of life. But it can be difficult to identify when someone keeps their envy hidden from you and instead vents their frustrations in subtle ways.
20 Red Flags That Prove He is Green with Envy, and He's Keeping It a Secret!
15 Secret Signs That Reveal Your Insecurities
Insecurities can be a major barrier to living life to the fullest. They can prevent us from pursuing our dreams, reaching our goals, and forming meaningful relationships with others. But it's not easy to recognize when we're feeling insecure or why, making it hard to change our lives.
15 Secret Signs That Reveal Your Insecurities
12 Sneaky Tactics Toxic People Use to Ruin Your Life – How to Deal!
Toxic people–they're everywhere. They're in your workplace, social circle, and maybe even family. These negative individuals can wreak havoc on your life if you allow them to. But how do you recognize them? And more importantly, how do you deal with them?
12 Sneaky Tactics Toxic People Use to Ruin Your Life – How to Deal!