Millennials are often blamed for ruining everything from the housing market to traditional print media. But while some of these accusations may be exaggerated, there's no denying that this generation has profoundly impacted the world.
From food trends and fashion choices to technology usage and consumer habits, millennials have revolutionized many aspects of our lives. In fact, they've even killed off some products and services that were once considered essential or beloved by previous generations.
We'll explore 20 things millennials have killed over the years and how their changing tastes have shaped our culture in unexpected ways.
Beer
From craft beers to hard seltzers, this generation has been responsible for pushing beer in new and exciting directions. Millennials have also embraced the idea of pairing different flavors with different styles of beer, creating unique combinations that are sure to please even the most discerning palates.
With their enthusiasm and creativity, it's no wonder that millennials have made such an impact on the world of beer.
Motorcycles
In recent years, millennials have been increasingly choosing not to purchase motorcycles due to their costliness, lack of safety features, and the availability of more convenient transportation options.
Despite these factors, there is hope for motorcycle manufacturers since some millennials are now opting for electric motorcycles or vintage models due to their affordability and nostalgia factor.
Diamonds
Millennials are more conscious of their money and value experiences over material possessions, which has led to less demand for diamond engagement or wedding rings. The rise of lab-grown diamonds has also made it easier for consumers to access affordable yet high-quality alternatives to mined stones.
This shift in consumer preference is causing disruption within the traditional diamond industry, forcing jewelers to adapt and innovate in order to stay competitive.
Golf
Millennials have put a major dent in the golf industry. With ever-increasing costs and young people opting for other activities, fewer millennials are hitting the links than ever before. This has led to a steady decrease in participation, resulting in closed courses and decreased revenue for the sport.
In addition, technology has been affecting how millennials learn and play golf, with apps and online tutorials replacing traditional instruction methods such as private lessons or group classes. As a result, fewer millennials are taking up the game of golf, hampering its growth as an industry.
Bar Soap
Millennials have been accused of killing a lot of things, including bar soap. In a world where people are increasingly turning to liquid body washes and other alternatives, bar soap is becoming less popular.
It's seen as an old-fashioned way to wash, and millennials seem to prefer the convenience of liquid body wash or shower gels. However, many argue that bar soaps are still superior for their hygienic properties as well as their ability to last longer than liquid washes.
Lunch
Instead of sticking to the same old boring sandwiches and salads, millennials are getting creative with their meal choices, opting for healthier and more varied options like poke bowls, grain salads, and veggie wraps.
They're also starting to emphasize sustainability when it comes to their lunch choices, favoring locally sourced ingredients that are better for the environment. Millennials are changing the game when it comes to lunch, and it's no wonder why.
Vacations
Millennials are shifting away from traditional all-inclusive resorts for more unique experiences, such as glamping or eco-tourism activities like hiking or wildlife spotting.
Napkins
Napkins have been a staple of dining tables for decades, but with the rise of millennials and their changing tastes, it appears they are on the decline. Millennials prefer to use paper towels or even just their hands when eating, which has led to fewer napkin purchases and an overall decrease in popularity.
Crowdfunding
Gone are the glory days of crowdfunding, once a fantastic platform for sharing and supporting innovative ideas. It provided an avenue for dreamers and visionary thinkers to shape the future with direct investments from people who believed in their projects.
Where have all the dreamers gone? Where are the exciting minds pushing boundaries for the next generation? I would gladly invest in those endeavors, even if I couldn't contribute financially. At least, scrolling through my feed, I used to gain motivation and insights into the direction of technology. It feels like our online innovators are being stifled by self-centeredness and a focus on personal vanity.
Fabric Softener
Fabric softener has been one of the many casualties of millennials. Once widely used in households as a way to keep laundry soft and smelling fresh, this product is now seeing a decline in sales due to the rising popularity of natural alternatives, such as homemade fabric softeners that can be made with just a few ingredients found around the home.
Millennials are increasingly choosing more eco-friendly options out of environmental concerns, making fabric softeners an outdated product for this generation.
Marriage
Millennials have shifted the paradigm by choosing to delay marriage or forgo it all together in favor of alternative family structures and lifestyles. This generation is also challenging traditional gender roles and expectations, leading to more egalitarian marriages that are based on mutual respect and understanding.
Furthermore, millennials are less likely to prioritize marriage as an endgame goal due to their values of self-realization and financial independence.
Handshakes
Handshakes have been one of the oldest forms of greeting and showing respect to another person. It is a gesture that is full of symbolism, representing trust, firmness, and equality.
Unfortunately, due to many factors, such as health concerns over germs or simply wanting to be more casual in today's environment, millennials are now shying away from handshakes in social settings. As a result, this traditional greeting has become less common among younger generations—perhaps yet another casualty on the list of things millennials have killed.
Gambling
Gambling has been around for centuries, yet millennials have managed to kill the traditional form of it. Millennials are more interested in online and mobile gaming, such as sports betting, making casino games and poker less popular among their age group.
They also prefer faster games like video slots that offer big rewards with fewer risks. As a result, casinos have had to adapt by introducing new technology-based forms of gambling that appeal to millennials' needs.
Hotels
The Millennial generation has had an impact on the hotel industry as well. Millennials have been known to favor budget-friendly, tech-friendly, and creative experiences when it comes to their travel.
Most now preferring AirBnB to hotels. Hotels now must provide more than just a place to stay; they must offer unique experiences that cater to the needs of this young generation.
Marmalade
Marmalade has been around for centuries, with its origins in the Middle Ages. It is a type of jam made from citrus fruits that has been enjoyed for generations. However, it seems that millennials have killed off one of the oldest and most beloved condiments.
Millennials are more likely to buy ready-made jams than traditional marmalade, which may be because it takes much longer to prepare marmalade than other types of jam. As such, marmalade is slowly becoming a thing of the past as younger consumers turn away from this age-old recipe.
Cereal
Millennials have killed off many beloved products and services, including cereal! With the rise of healthy eating and more people wanting to know exactly what is in their food, traditional cereals have become less popular.
Companies are now responding to this trend by producing healthier versions that are made with organic grains and natural sweeteners. Additionally, the packaging for these cereals has changed to reflect a modern look that appeals more to millennials.
Focus Groups
A focus group is an organized discussion among a group of people with similar interests or backgrounds, used by market researchers to gain insight into consumer opinions and behaviors.
Unfortunately, millennials are just no longer into the workings of focus groups. Many don't consider them important anymore.
Trees
Trees are an important part of our environment, providing us with oxygen and clean air to breathe. They also play a vital role in controlling climate change by absorbing carbon dioxide and producing oxygen.
Trees have been around for millions of years, and yet, millennials have been killing them due to the rise of deforestation. We must take action now to save trees from extinction and protect our future generations from the harmful impacts of climate change.
The American Dream
The American Dream has largely been defined as the opportunity for individuals to work hard and achieve success. However, with the emergence of millennials in the workforce, it appears that many traditional aspects of what was once known as "the American Dream" are being challenged.
Millennials have killed certain conventions such as "work your way up from the bottom," nine-to-five jobs with benefits, and other components that were previously seen as staples of the classic American Dream.
Suits
Suits, which were once considered the epitome of sophistication and formality, have declined in popularity among millennials. Especially due to the rise of casual fashion trends, more and more millennials are choosing to wear more relaxed clothing over traditional suit attire.
The decline in the suit's popularity has been so drastic that it has become one of the many casualties of changing tastes among millennials.
14 Outrageously Expensive Products Americans Are Overpaying For Unknowingly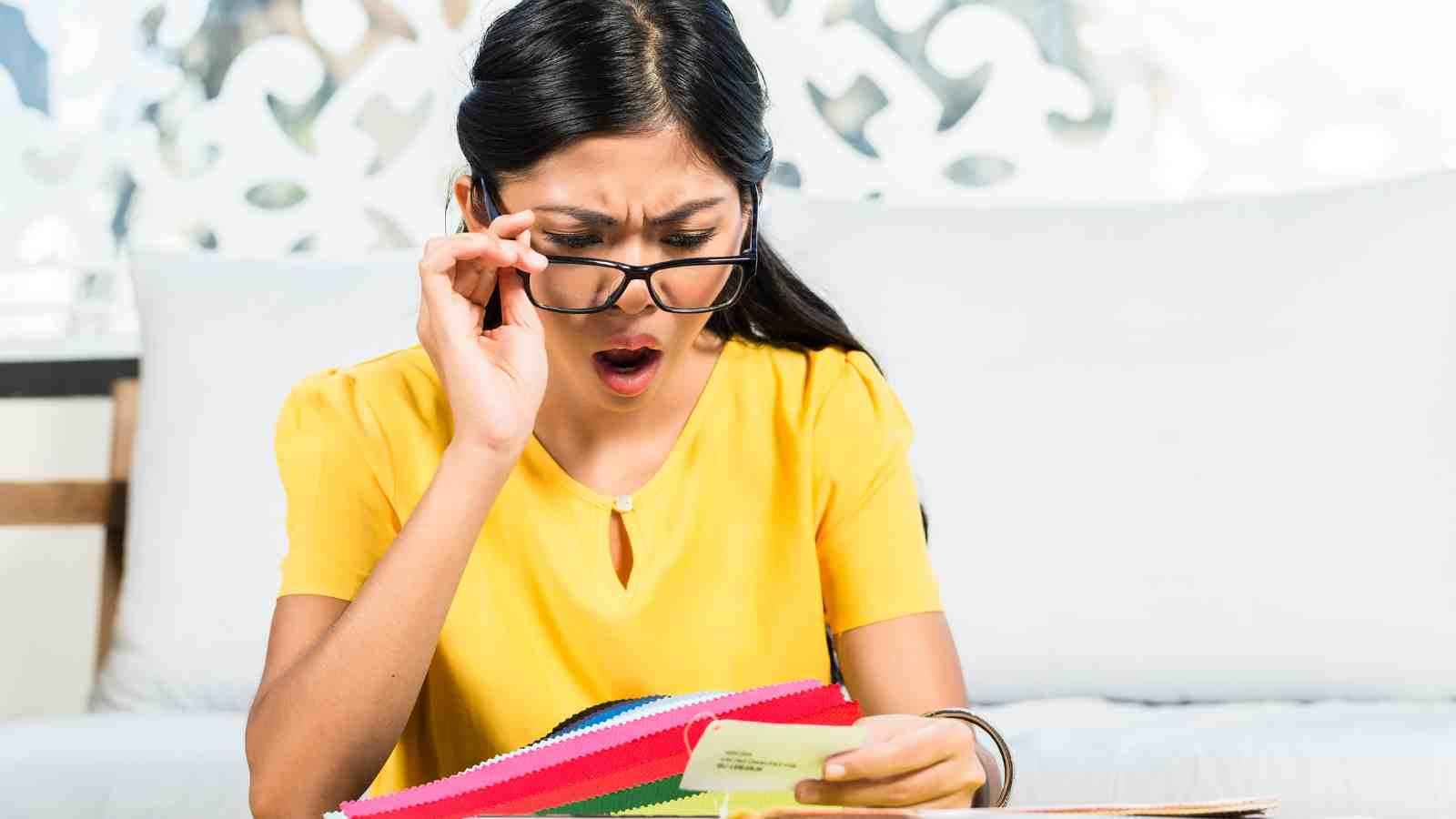 These 14 outrageously expensive products may seem unnecessary at first glance, but there is usually more to the story than meets the eye. Whether it's due to craftsmanship or material quality, each one carries with it an immense price tag that begs the question: Is it really worth it?
14 Outrageously Expensive Products Americans Are Overpaying For Unknowingly
Are You Living the American Dream? Here are the Top 21 Signs You've Made It
If there's one shared vision that ties all of us as Americans together, it's the ideal of the American Dream. In our hearts, we all yearn to carve out our unique piece of this cherished ideal—a house with a white picket fence, financial security, and the freedom to pursue our passions. But how do we know when we've arrived when we've 'made it'? Let's walk through some telltale signs that you've grabbed hold of the American Dream.
Are You Living the American Dream? Here are the Top 21 Signs You've Made It
13 Things Americans Hope to See Changed in Their Lifetime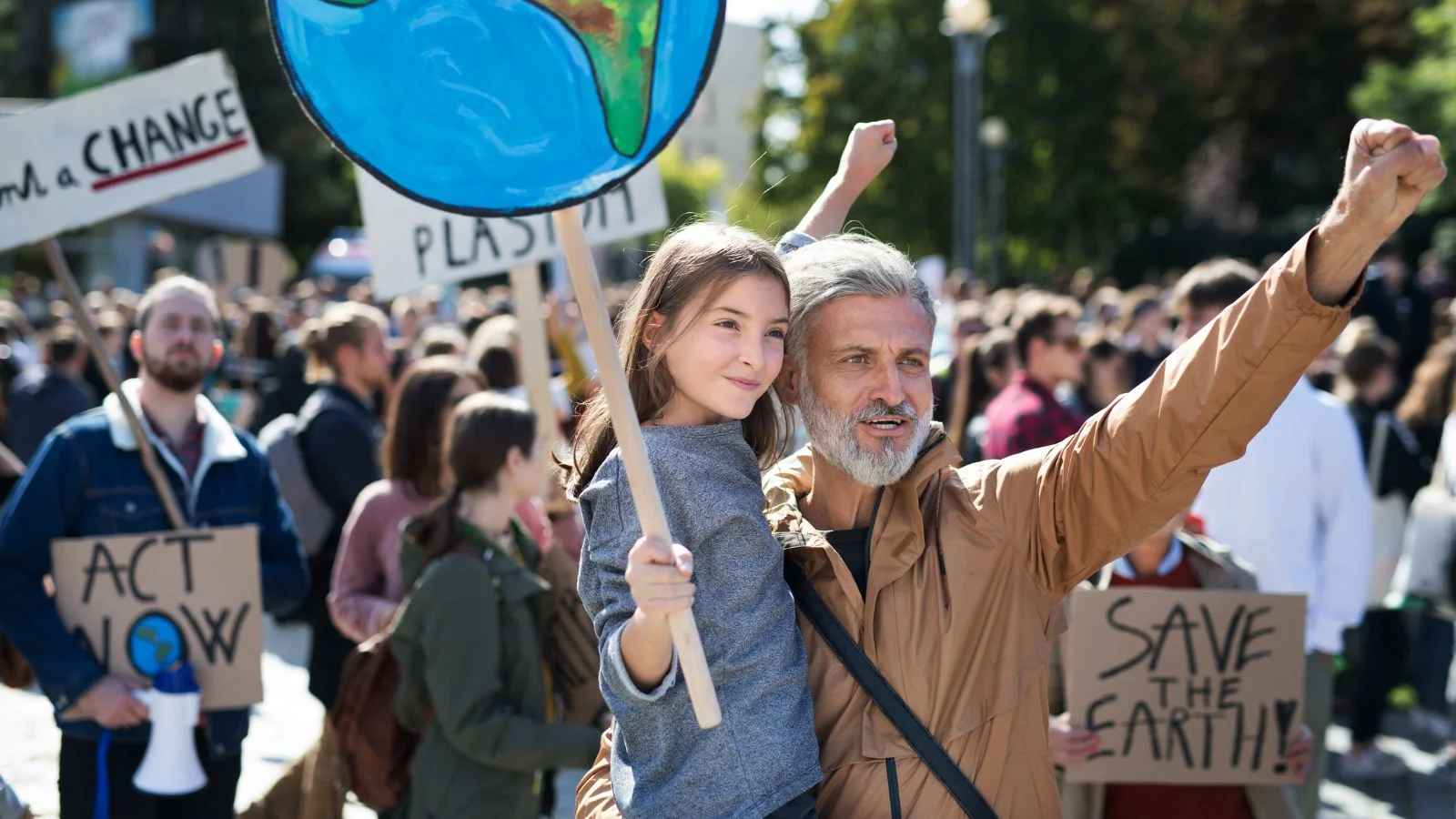 The United States, a nation woven from the dreams of millions, has always been a bastion of hope and innovation. Despite its progress, there remain crucial areas for societal development and reform. In this post, we explore the top 13 aspirations that Americans hope to see actualized within their lifetime, a roadmap for shaping a better tomorrow.
13 Things Americans Hope to See Changed in Their Lifetime
10 Fundamental American Values on the Brink of Extinction
These values are crucial and have empowered us to overcome challenges. They are not just words but a legacy to protect. Here are the threats they face and the need to defend them, facing misinformation and propaganda. Let's unite to safeguard our democracy, secure our freedoms, and preserve our values for the future.
10 Fundamental American Values on the Brink of Extinction
Mythbusters: Unraveling the Truths and Misconceptions of Social Security in America
In the words of Mark Twain, "It ain't what you don't know that gets you into trouble. It's what you know for sure that just ain't so." This quote rings particularly true when we broach the subject of Social Security – an intricate conundrum that remains shrouded in misconceptions, despite its monumental role in the lives of millions of Americans.
Mythbusters: Unraveling the Truths and Misconceptions of Social Security in America