Welcome, ladies and gents, to this enlightening red, white, and blue exploration. Before you start waving the stars and stripes in patriotism, let's get straight: This isn't your run-of-the-mill, apple pie, and baseball story. No, we're about to embark on a wild ride, revealing twelve slices of American life that might surprise you.
Buckle up, my fellow compatriots, because we're diving headfirst into the deep end of the American dream. So grab your hot dog, sit back, and prepare for a thrilling tour of discoveries that most Americans don't even know about America. Let's get started, shall we?
The Current Flag? A Super Talented 17-Year-Old Designed It!
You heard it right, folks! The star-spangled banner that has us belting out our national anthem was designed by a precocious 17-year-old. AT THE TIME, Robert G. Heft, a high school student, whipped up the flag's design as part of a school project (and you thought your macaroni art was impressive!).
He received a grade of B- for his effort, but when President Eisenhower picked his design to be the nation's flag, his teacher quickly adjusted his status to an A. Talk about extra credit!
Guess Who's Still Cashing In on That Civil War Pension?
Here's a fun fact to whip out at your next socially distanced trivia night: Did you know there's still someone cashing in on a Civil War pension? Yes, you read that right! The Civil War ended in 1865, but this isn't a typo.
The last known Civil War beneficiary, Irene Triplett, has been receiving a monthly pension check of $73.13. It's a wild and fascinating reminder of how interconnected our past, present, and future are.
The Constitution: Just an Average "Copy and Paste" Job
Did you know that our dear Constitution – the pride and joy of the United States – isn't exactly an original masterpiece? That's right, folks! It's more akin to a stellar college term paper where you 'borrow' the best bits from previous scholars, slap them together, and call it a day.
Much of the lauded Constitution was inspired by, or directly lifted from, the Iroquois Confederacy, European philosophers, and even some British law. So, while we love to pat ourselves on the back for our 'unique' Constitution, its roots are decidedly international. Who'd have thought?
No Official Language? We're Like a Linguistic Free-For-All!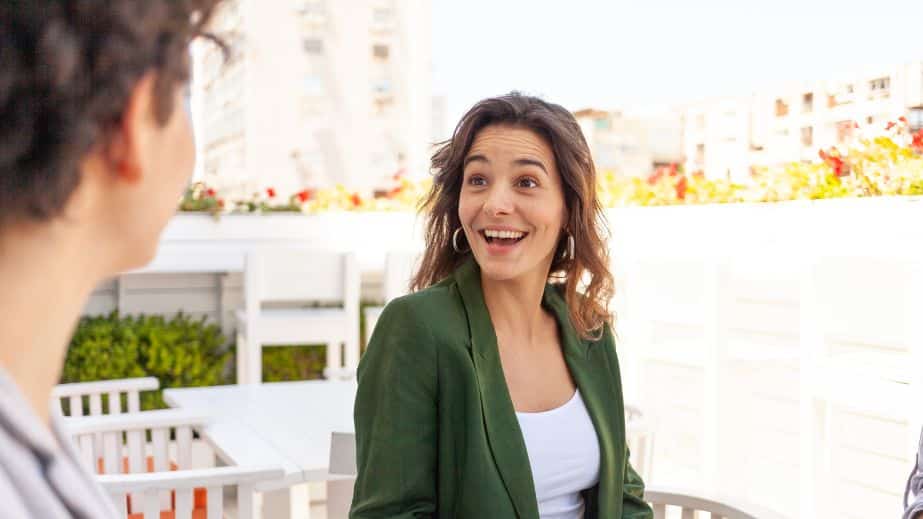 In the melting pot we fondly call America, it might surprise you that we're a linguistic free-for-all! Yep, that's right. Unlike most countries, we don't have an official language. You'd think it's English, but nope, nada, zilch!
The federal government has never officially declared a language – it's all just a delightful linguistic jambalaya!
Independence Day Could've Been July 2, But We Decided To Wait for the Fireworks
Believe it or not, we could have been lighting our hot dogs on fire and painting our faces red, white, and blue on July 2nd. That's right, the Continental Congress voted for independence on July 2, 1776.
But the formal declaration wasn't adopted until July 4th, when old Johnny Hancock put his infamous signature on the dotted line. So, we waited an extra few days for our beloved fireworks and star-spangled shenanigans. Talk about dramatic timing, right?
The Wright Brothers: College? No, They Didn't Need It for Flying High
Did you know that the Wright Brothers, the pioneers of flight, never went to college? That's right, Orville and Wilbur Wright, the all-American inventors who defied gravity, did so without a formal degree.
After all, when you're busy tinkering with bicycles and creating the first successful airplane, who has time for lectures and midterms? So next time you're questioning the value of higher education, remember these brothers who soared to lofty heights without a cap and gown.
White House Fact: George Washington Never Lived There
Here's a fun fact: Our first president, George Washington, despite his legendary status, never actually lived in the White House! That's right, you heard it here first.
Although Washington oversaw the construction of the grand residence, his successor, John Adams, had the honor of being the first to hang his hat in what would become the symbol of the American Presidency.
Barbie and Ken Were Siblings: A Real-Life Twist on Plastic Perfection
Here's a little secret that might flip your red, white, and blue world upside down. Barbie and Ken, those timeless symbols of plastic perfection who've spent decades in beach houses and convertibles, were originally siblings!
Yep, you heard it right, siblings! Mattel, the creator of these iconic dolls, actually based them on the children of its co-founders, Ruth and Elliot Handler. So, next time you see Barbie and Ken getting cozy, remember it's family love, not romantic love.
Niagara Falls Was the First State Park in the United States
1885, the rumbly, thundery, and spectacularly splashy Niagara Falls officially became America's first state park. That's right, folks; before Yellowstone or Yosemite graced the pages of our travel brochures, Niagara Falls, with its spectacular water ballet, paved the way for all state parks in the country.
So, next time you're up at dawn to snag a camping spot in Yosemite, remember to tip your hat to the cascading Niagara – the trailblazer of American park life.
Alexander Hamilton Established Our First Bank
Let's talk about Alexander Hamilton for a moment, shall we? No, not the Broadway hip-hop musical sensation, but the real-life first Secretary of the Treasury, Alexander Hamilton. This guy did something pretty revolutionary; he established our first bank! Yeah, you heard right, our very first national bank!
Hamilton must have been a big fan of checking accounts and interest rates because he looked at America's finances post-Revolutionary War and said, "We need a bank!" And just like that, he helped lay the foundation for the complex and often mind-boggling financial system we navigate today. Thanks, Hamilton!
Hollywood Has Been Churning Out Movies for Over a Century
So, let's talk about Hollywood, America's beloved movie factory that's been churning out cinematic dreams for over a century. That's right, folks – while the rest of the world was figuring out minor things like industrialization and world peace, there was a corner of sunny California where the biggest problem was figuring out how to make a black-and-white film of a train look like it wouldn't run you over.
From the silent slapsticks of Charlie Chaplin to the CGI-infused action flicks we devour today, Hollywood has been pumping out the glitz and glamour longer than your grandma's been baking apple pies.
We're Big on Corn – We Practically "Stalk" the Stuff
You bet your biscuits we're corn fanatics – we grow more corn than you can shake a stick at. Picture this: an ocean of golden stalks stretching as far as the eye can see. Indeed, we've got enough corn to host a nationwide corn party and still have leftovers.
Corn on the cob, corn chowder, cornbread – you name it, we've got it. If you thought the pyramids were a wonder, wait till you see our majestic cornfields. It's cornucopia, baby!
10 States Where Americans Struggle With the Most Tax Burden
Join us on a journey through the ten states where the American dream occasionally lingers in the intricate web of tax burdens. From the breathtaking skylines of urban centers to the serenity of rural landscapes, these states reveal the multifaceted facets of economic demands, showcasing how, even under the flag of the brave, the battle to balance fiscal commitments with personal aspirations wages.
10 States Where Americans Struggle With the Most Tax Burden
The 9 Best Travel Backpacks For Women in 2023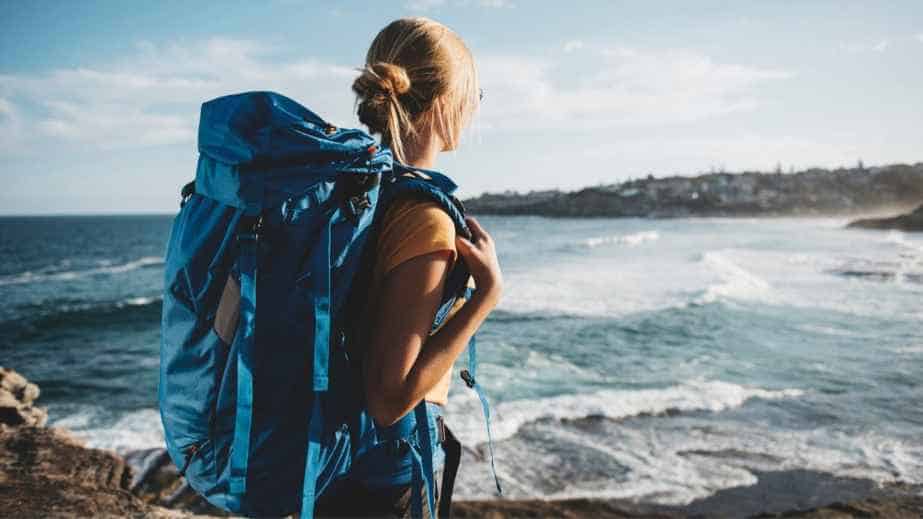 To assist you in making an informed purchasing decision, we've compiled all the necessary information and curated a list of the top nine travel backpacks for women. Rest assured, we've got you covered every step of the way on your exciting journey.
The 9 Best Travel Backpacks For Women in 2023
13 French Habits Americans Should Practice For A More Fulfilling Life
Americans could learn something from our sophisticated friends across the pond. So sit back, grab a croissant, and prepare to inject a bit of joie de vivre into your life. Here are 13 French habits that could make our lives a little more… Allez, let's dive in, shall we?
13 French Habits Americans Should Practice For A More Fulfilling Life
12 Most Dangerous Beaches in America
Welcome, thrill-seekers and beach lovers! Are you tired of the same old sandy retreats, mundane tanning sessions, and clichéd seashell collecting? Let's spice things up! Pack that SPF 100 and join us on a wild journey across the 12 most dangerous beaches in the U.S.
12 Most Dangerous Beaches in America
25 Things Americans Are Absolutely Fed Up With Hearing Over and Over Again
It seems there's no shortage of unsolicited international advice or at least some misplaced humor directed at the U.S. of A. But don't fret my fellow Americans. Here's an attempt to set the record straight on the 25 things Americans are downright exhausted from hearing. Fasten your "way-too-big" seatbelts!
25 Things Americans Are Absolutely Fed Up With Hearing Over and Over Again